Top 10 Ballon d'Or Power Rankings June 2023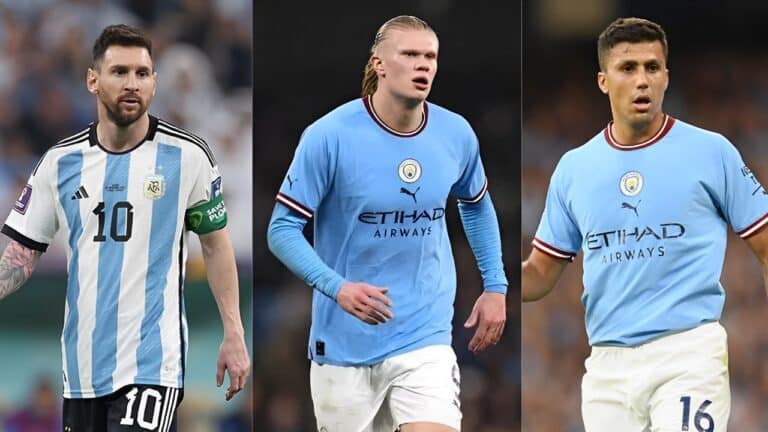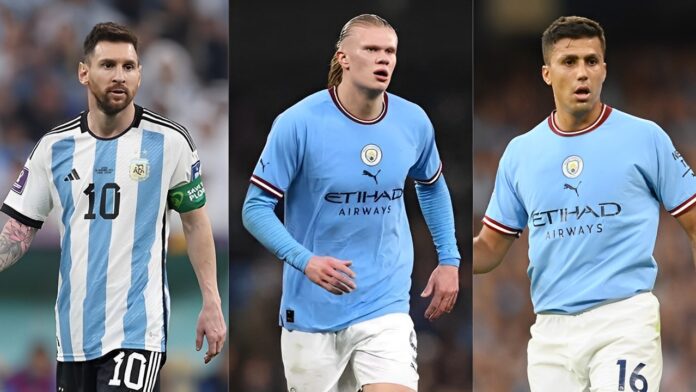 Listen to the Podcast:
The Ballon d'Or, the most esteemed individual award in football, is annually presented by the French magazine 'France Football' to the season's best-performing player.
The recipient is selected through a global voting process involving media representatives, national team captains, and coaches. This prestigious accolade acknowledges extraordinary talent, skill, and performance demonstrated by the player throughout the year.
It serves as a symbol of recognition and honor for their exceptional contributions to the sport, forever cementing their name in football history. The list of Ballon d'Or winners comprises a distinguished group of individuals who have made an enduring impact on the world of football.
Now, let's explore the Ballon d'Or Power Rankings for June 2023.
#1 Erling Haaland (Norway/Manchester City)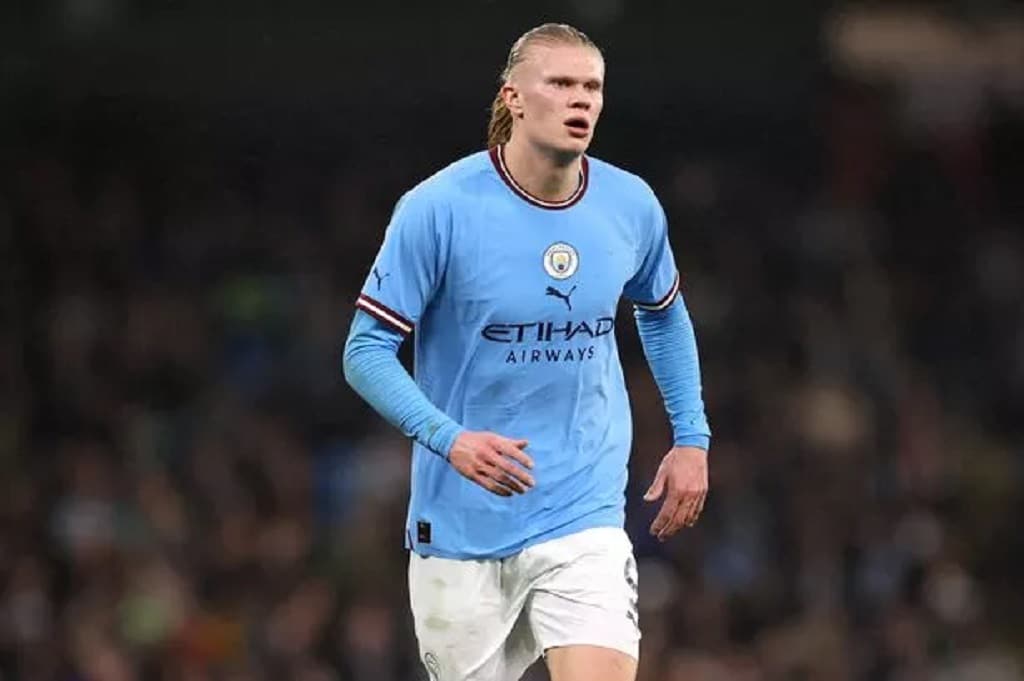 Erling Haaland made an extraordinary impact in his debut season with Manchester City, displaying an impressive scoring prowess. The Norwegian striker consistently proved unstoppable, delighting in finding the back of the net. With his intelligent movement, athleticism, and instinct for goal, he posed a constant threat to defenders.
Considered the world's premier striker, Haaland shattered numerous goal-scoring records during the season. His remarkable achievements include winning the European Golden Shoe for his outstanding tally of 36 Premier League goals. Throughout the 2022-23 campaign, the 22-year-old amassed a remarkable total of 52 goals and provided nine assists in 53 appearances across all competitions for Manchester City.
#2 Lionel Messi (Argentina/Paris Saint-Germain)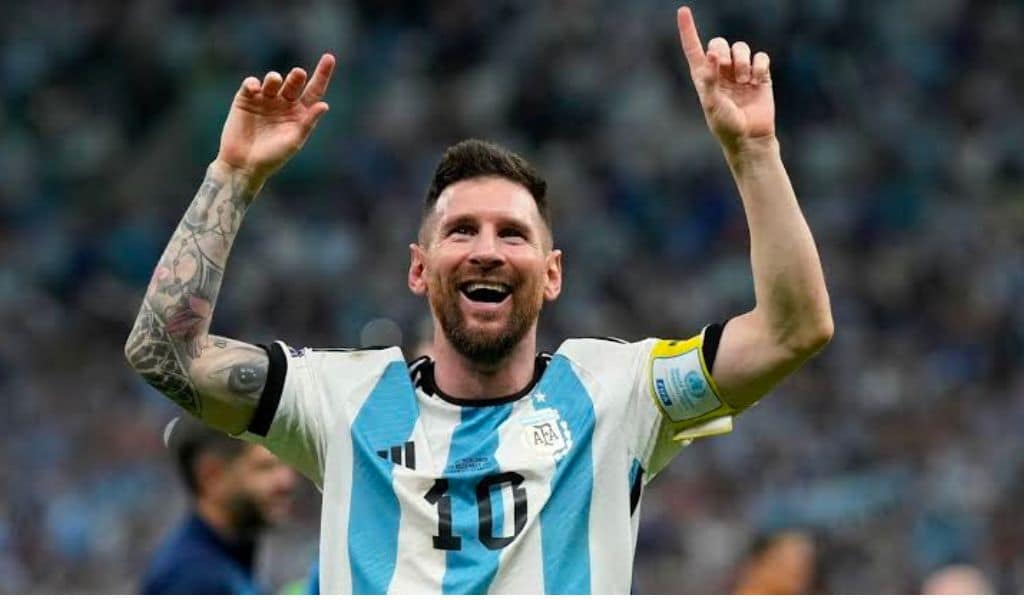 Lionel Messi played a pivotal role in Argentina's triumph at the World Cup last year, earning him the prestigious Golden Ball as the tournament's best player. Additionally, his exceptional performances continued in the domestic arena, where he showcased his remarkable goal-scoring and playmaking abilities, guiding Paris Saint-Germain to the Ligue 1 title this season.
For PSG in the 2022-23 campaign, Messi impressively scored 21 goals and contributed 20 assists across 41 appearances in various competitions. There is a strong possibility that he could secure an unprecedented eighth Ballon d'Or. In fact, it would have been almost certain had it not been for the remarkable achievements of a certain individual.
#3 Rodri (Spain/Manchester City)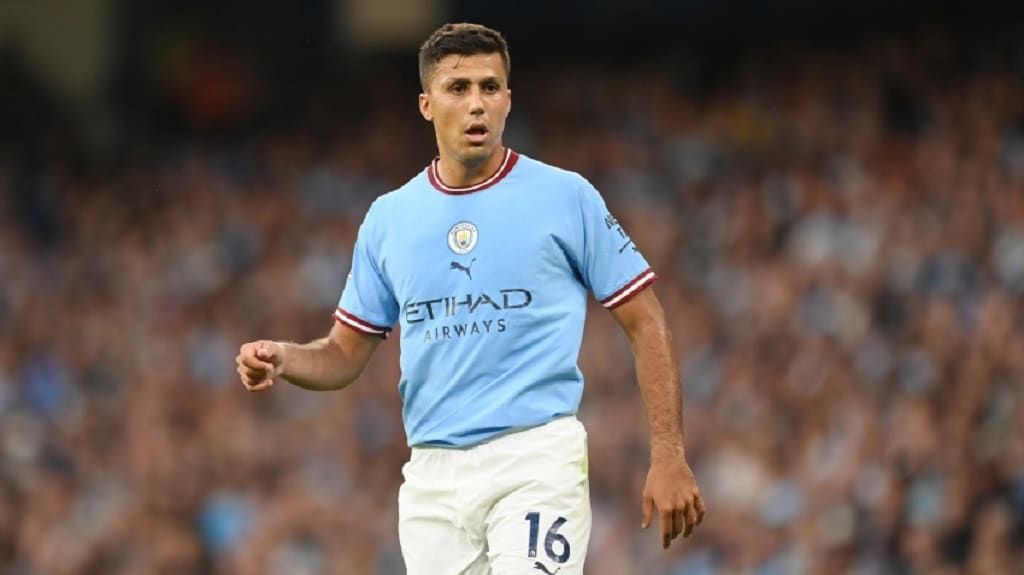 Rodri has had an outstanding season. Currently, he has established himself as arguably the best-holding midfielder in the game. The Spaniard led Manchester City to a historic treble by scoring the game-winning goal in the Champions League championship match.
He was also instrumental in Spain's UEFA Nations division victory and is currently operating in a division of his own. Rodri began 52 games for City this season, the most among his colleagues. It is reasonable to state that the legendary midfielder has earned a spot on the Ballon d'Or podium this year.
#4 Kylian Mbappe (France/Paris Saint-Germain)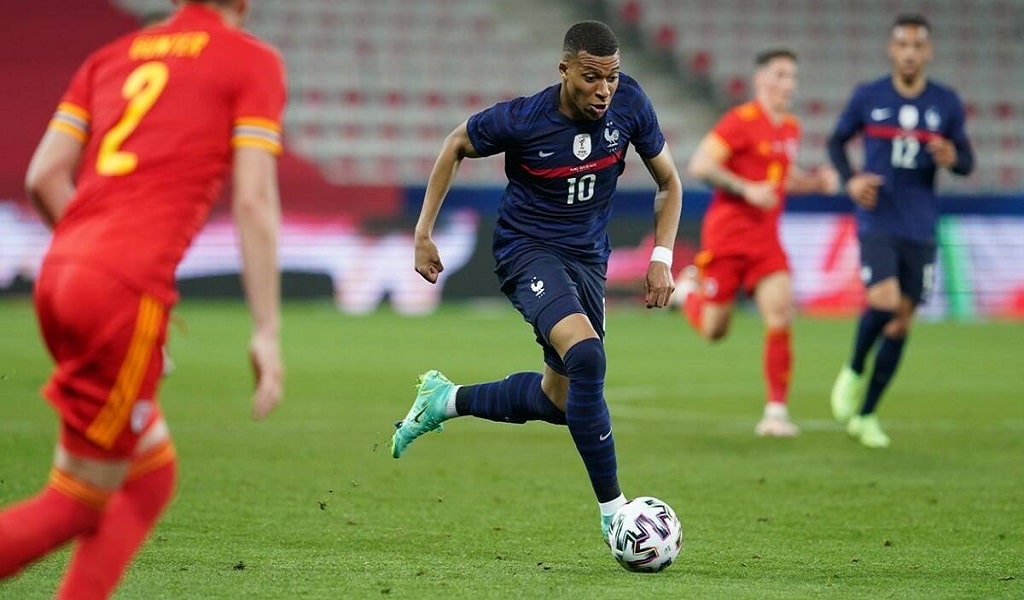 Kylian Mbappe is expected to win the Ballon d'Or several times in the future. This very well may have been his year. After all, he won the Golden Boot in the 2022 FIFA World Cup and scored a fantastic hat-trick in the final against Argentina, although in a loss.
Mbappe was Paris Saint-Germain's primary man once again as they won the Ligue 1 title. An early departure from the Champions League, on the other hand, would have jeopardized his prospects of winning the Ballon d'Or.
Mbappe scored 41 goals and had 10 assists in 43 appearances for PSG in all competitions in 2022-23.
#5 Kevin De Bruyne (Belgium/Manchester City)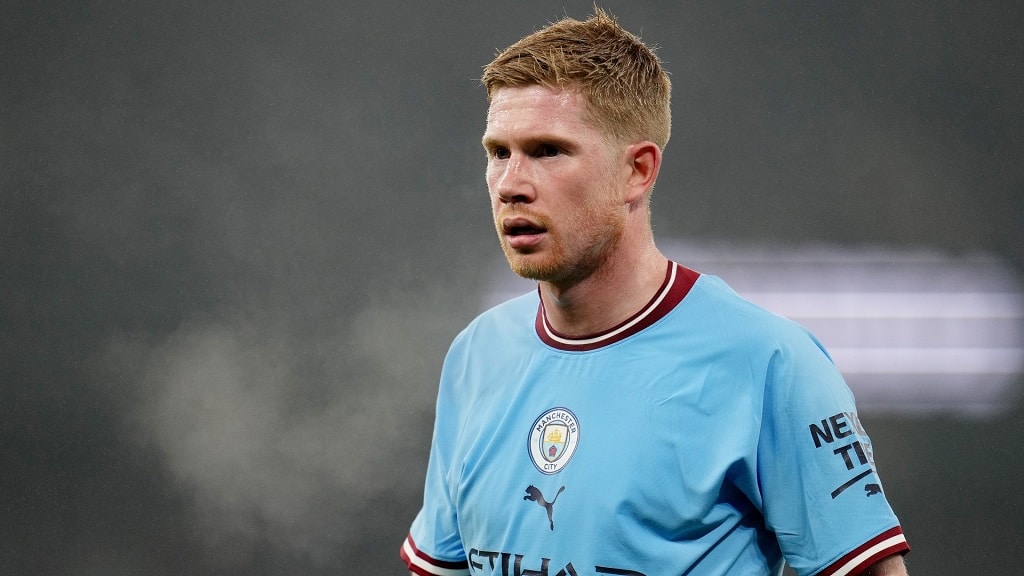 Kevin De Bruyne is another athlete who may fall short of winning the Ballon d'Or despite a distinguished career. However, he has a good possibility of reaching the Ballon d'Or podium this year.
De Bruyne orchestrated City's midfield with great composure and regularly displayed his extraordinary creativity and vision. This season, he contributed 31 assists and scored 10 goals in 49 appearances across all competitions for the Cityzens, who claimed the continental treble.
#6 Ilkay Gundogan (Germany/Manchester City)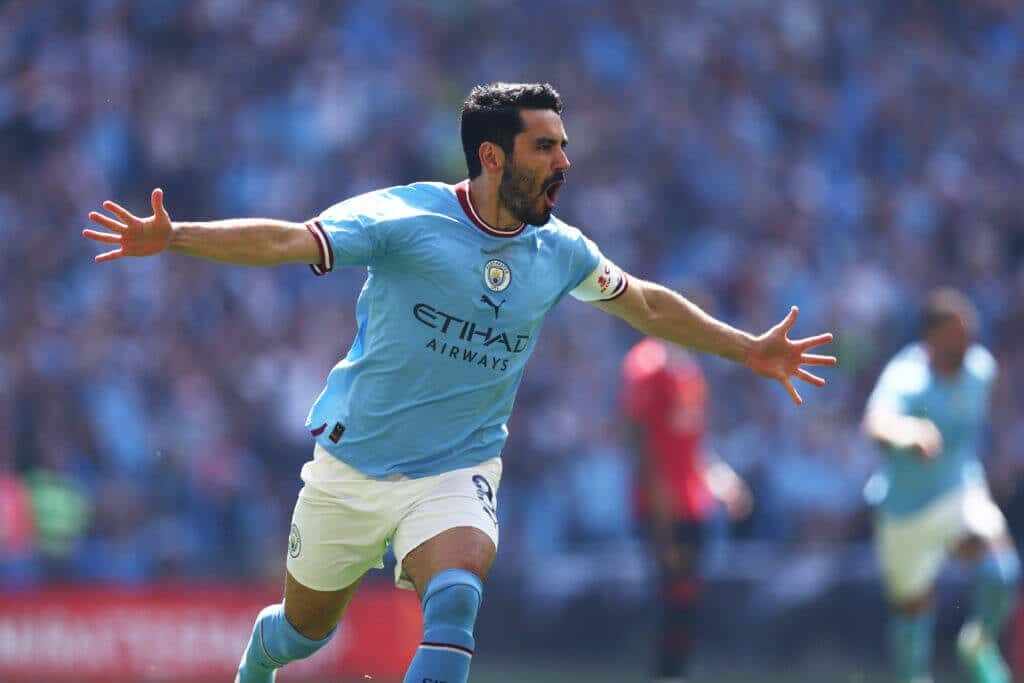 Manchester City will face a significant loss next season with Ilkay Gundogan's departure to Barcelona. The skilled German midfielder played a pivotal role in City's success, contributing his experience and exceptional technical abilities. Gundogan's clutch performances were instrumental in City's continental treble triumph this season.
During the final stages of the campaign, he displayed remarkable form, scoring crucial goals and facilitating City's control in midfield under the guidance of Pep Guardiola. Throughout the 2022-23 season, Gundogan made 51 appearances across all competitions for Manchester City, scoring 11 goals and providing seven assists. His absence will undoubtedly be felt by the team moving forward.
#7 Victor Osimhen (Nigeria/Napoli)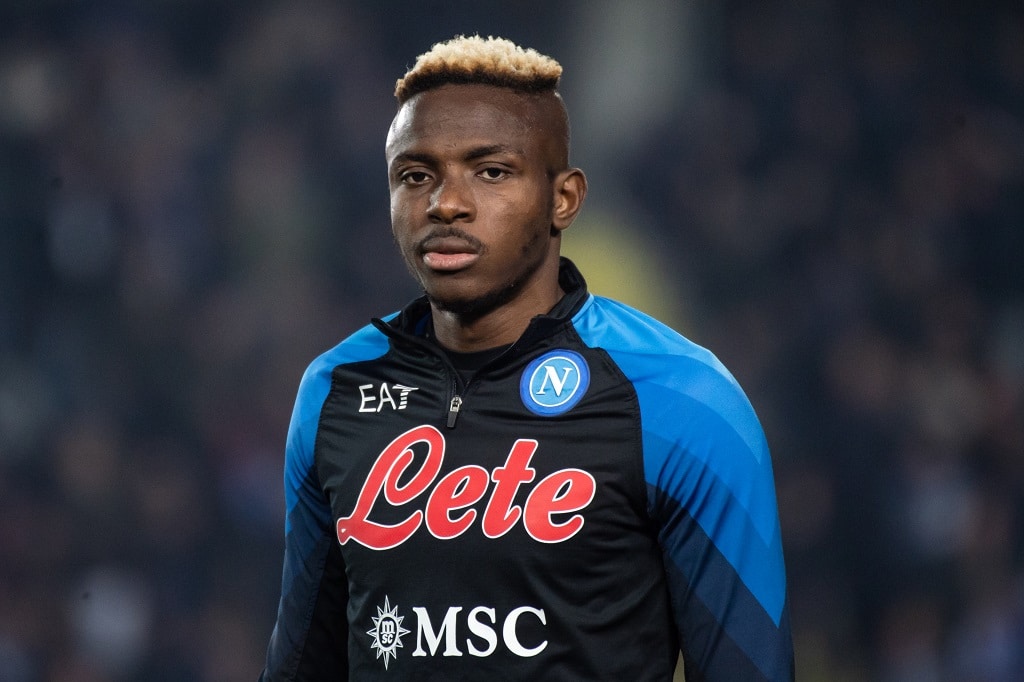 Victor Osimhen has earned hero status in Naples, thanks to his outstanding goal-scoring prowess during the 2022-23 season. The Nigerian striker has solidified his reputation as one of the world's finest in his position, demonstrating clinical finishing, intelligent movement, and exceptional athleticism.
Osimhen played a vital role in Napoli's triumph in Serie A this season. The 24-year-old impressively scored 31 goals and provided five assists in 39 appearances across all competitions for Napoli. His contributions were instrumental in the team's success.
#8 Robert Lewandowski (Poland/Barcelona)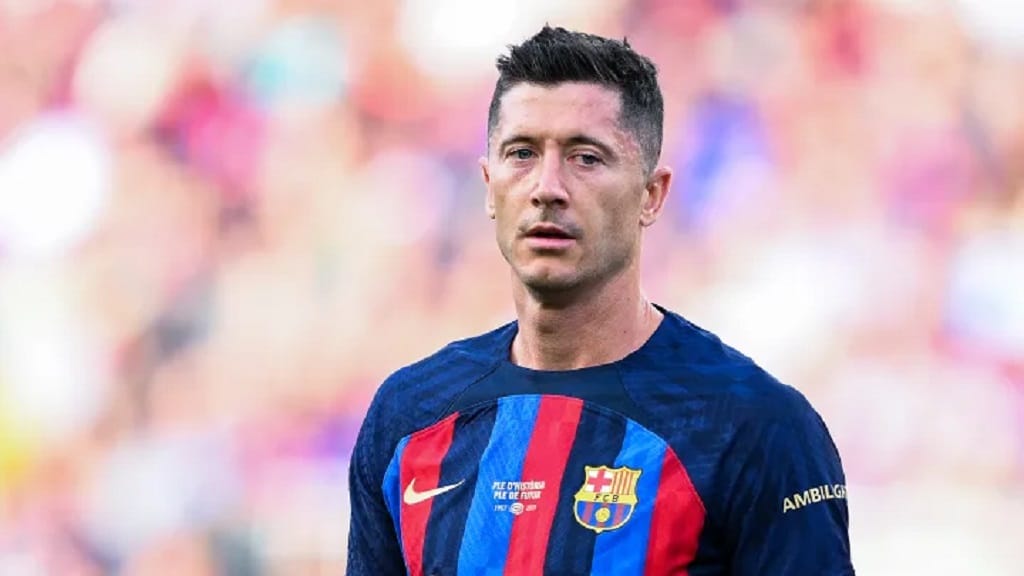 In recent years, Robert Lewandowski came close to capturing the Ballon d'Or. This is possibly the closest he's ever been in his career, but he's also done enough to be in the conversation this time around.
Lewandowski joined Barcelona in the summer of 2015, and his goals helped propel them to their first La Liga championship in three years.
In 46 appearances across all competitions for the Catalans in 2022-23, the Polish legend scored 33 goals and contributed eight assists.
#9 Khvicha Kvaratskhelia (Georgia/Napoli)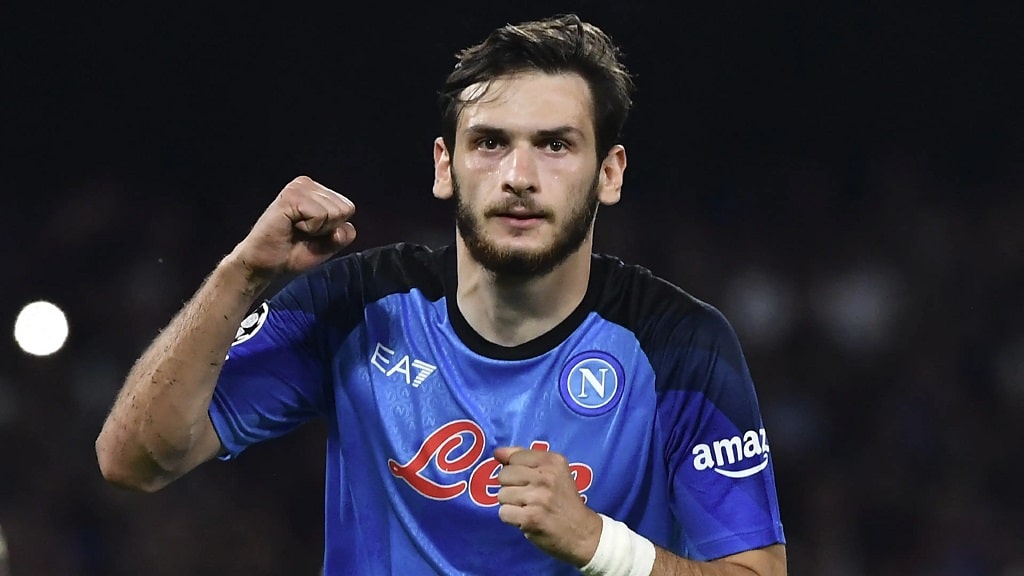 Before the 2022-23 season, Khvicha Kvaratskhelia was a relatively unknown commodity. But he concluded the season as the season's breakthrough star, winning Serie A Player of the Year after leading Napoli to their first league title in 33 years.
Kvaratskhelia's tremendously well-rounded attacking style captivated everyone. This season, the 22-year-old made 43 appearances for the Partenopei in all competitions, scoring 14 goals and providing 17 assists.
#10 Julian Alvarez (Argentina/Manchester City)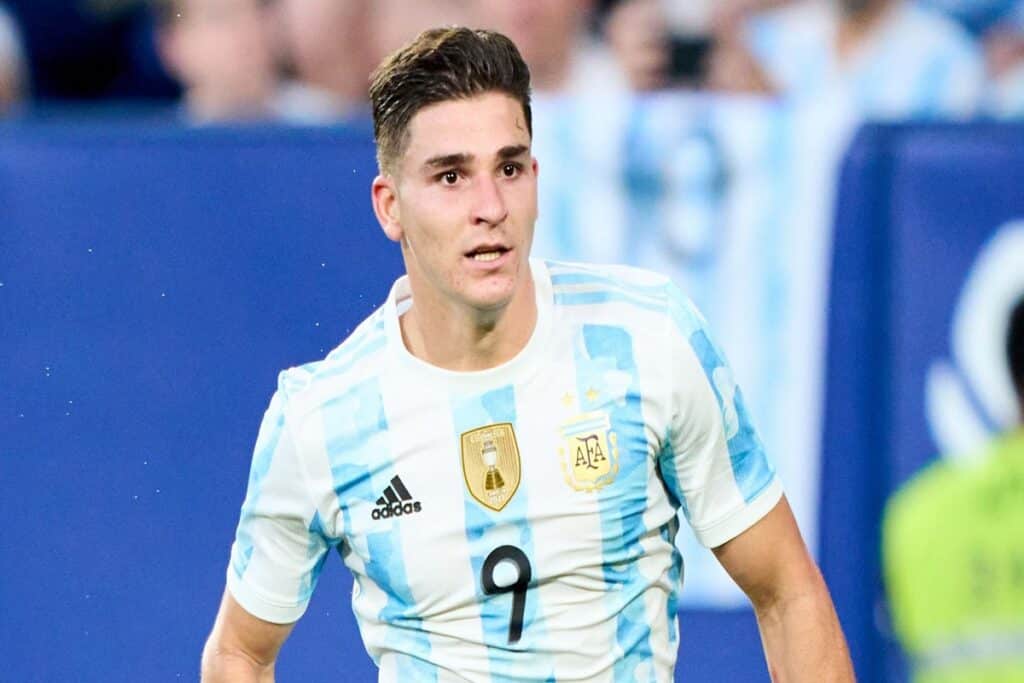 At just 23 years old, Julian Alvarez has already made a remarkable impact in the world of football. His standout performances for Argentina in their World Cup victory last year were truly memorable.
Despite playing as a deputy to Erling Haaland, Alvarez played a vital role in Manchester City's triumph in the continental treble. He emerged as the most decorated player of the 2022-23 season, contributing 17 goals and five assists in 49 appearances across all competitions for City. Alvarez's talent and contributions have been instrumental to his team's success.
Subscribe to Our Latest Newsletter
To Read Our Exclusive Content, Sign up Now.
$5/Monthly, $50/Yearly