Fans in Bangladesh Celebrate after Argentina's World Cup Victory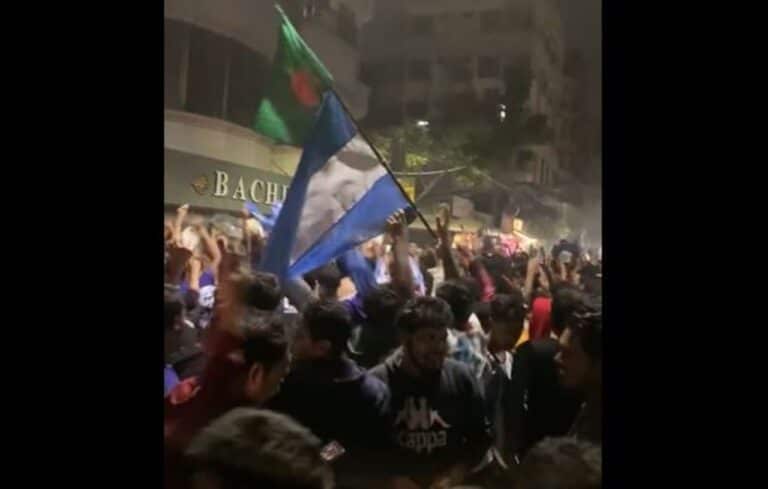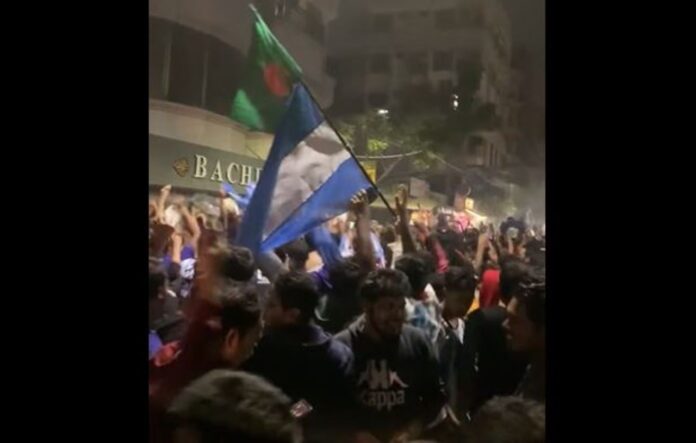 Listen to Podcast:
Argentina won the 2022 FIFA World Cup, and the nation celebrated wildly with people from all across the city.
The streets boomed with vuvuzela roars as shimmering fireworks lit up the city sky. Die-hard Argentina supporters marched in groups, on motorcycles and in autos around various areas of the woken city while chanting praises for the team's favorite, Lionel Messi.
Many families in Dhaka paraded through the streets with their children sporting the traditional white-and-blue uniform, giving honor to the winning team's homeland. Meanwhile, internet users congratulated Messi and the team on social media. They were grateful to their hero for bringing home such a touching victory.
#Argentina celebration in #Bangladesh pic.twitter.com/UgZuFd1SQl

— Walid Ashik (@walidashik) December 18, 2022
The drum's sound is accompanying the dancing. accompanied by bhuvuzela noise. Making films and taking selfies were also included and like this way the celebration continued.
Not even in front of the huge screen could there accommodate everyone. Even yet, there were a lot of women watching the game on the large screen. Everyone exclaimed with jubilation at Argentina's victory at the game's conclusion.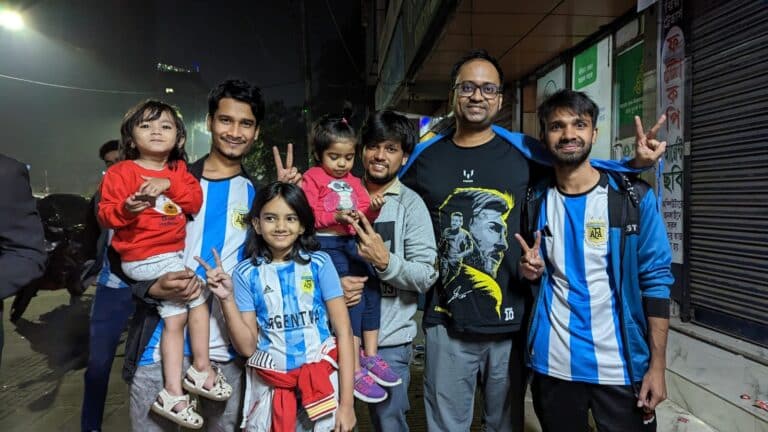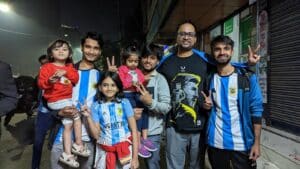 The Argentina vs France World Cup football final game was broadcast live on a giant screen on Sunday in front of the Bashundhara retail center, which is located next to Panthapath in Dhaka. The picture that is displayed there. Even though Bangladesh does not participate in the World Cup, the locals are unaware of the craze surrounding game viewing.
Before the game even started, there was a lot of excitement surrounding the final match. Since Sunday night, it has been clearly obvious. The sound of a vuvuzela and a sound box could be heard from within the workplace before eight o'clock in the evening. And there are many of people standing.