Aquarius and Libra Compatibility: Exploring the Cosmic Connection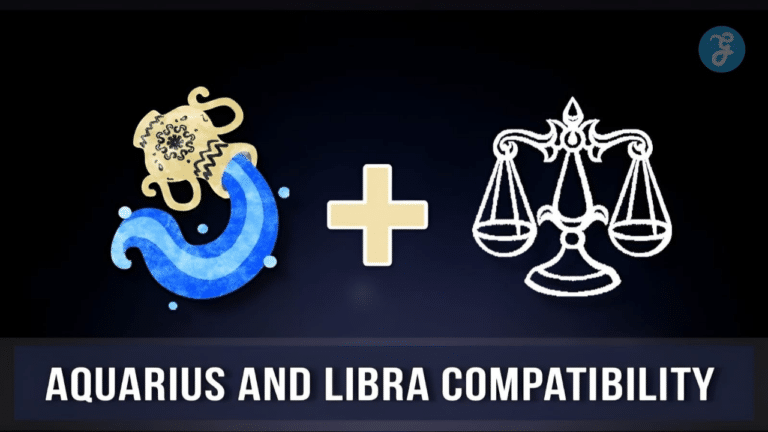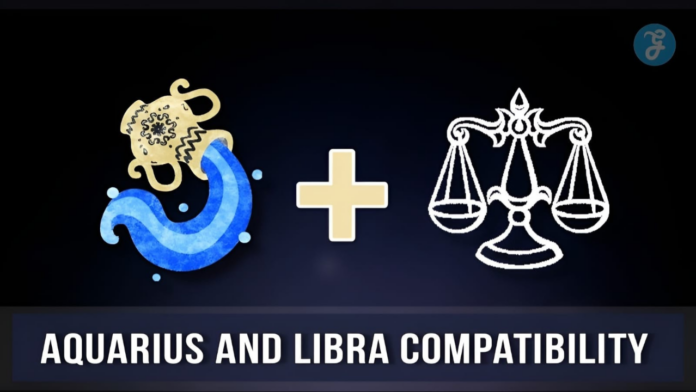 Aquarius and Libra's compatibility leads to a harmonious relationship. Libra's inclination for balance and their aim to please others aligns well with Aquarius' free-spirited and adaptable nature.
These two zodiac signs share a passion for life, independence, and intellectual pursuits. Aquarius craves spontaneity, exploration, and the chance to connect with new individuals. Meanwhile, Libra shares these desires but may approach them with more reservation. Their mutual yearning for exploration becomes the glue that keeps them together, fostering a strong bond.
Are you curious about the compatibility between Aquarius and Libra? Wondering how these two zodiac signs interact and connect? In exploring Aquarius and Libra compatibility, we will delve into the dynamics of this Air sign duo. How do their shared values and intellectual pursuits influence their relationship? Can their independent natures find a harmonious balance? Join us as we uncover the intriguing aspects of Aquarius and Libra compatibility and discover the potential for a special connection.
What is Aquarius?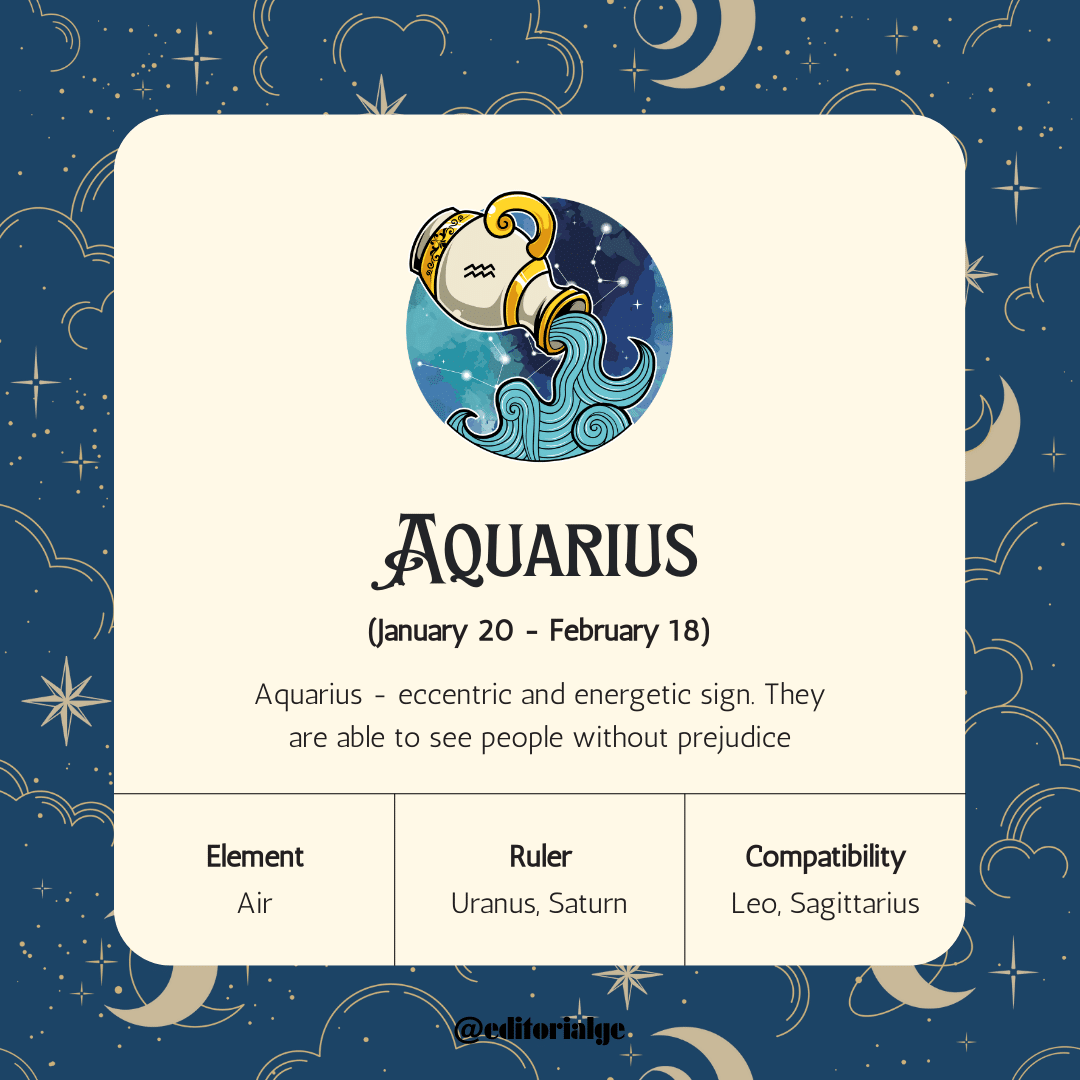 Aquarius is an astrological sign in the zodiac, representing those born between January 20th and February 18th. It is the eleventh sign of the zodiac and is symbolized by the Water Bearer, often depicted pouring water from a vessel. Aquarius is an Air sign, along with Gemini and Libra, and is associated with qualities such as intellect, innovation, and humanitarianism.
Individuals born under the sign of Aquarius are known for their independent and unconventional nature. They are often seen as free-spirited, open-minded, and forward-thinking. Aquarians possess a strong sense of individuality and desire to break free from societal norms and embrace their own unique path.
Aquarians are renowned for their intellectual prowess and innovative thinking. They have a natural curiosity and love to explore new ideas and concepts. They possess a keen intellect and are often seen as visionaries or pioneers in their chosen fields. Their ability to think outside the box and create creative solutions makes them natural problem-solvers.
As humanitarians, Aquarians are deeply concerned with the well-being of others and the world at large. A strong sense of social justice drives them, and they are often involved in humanitarian or charitable endeavors. Their progressive mindset and desire for equality make them advocates for change and reform.
What is Libra?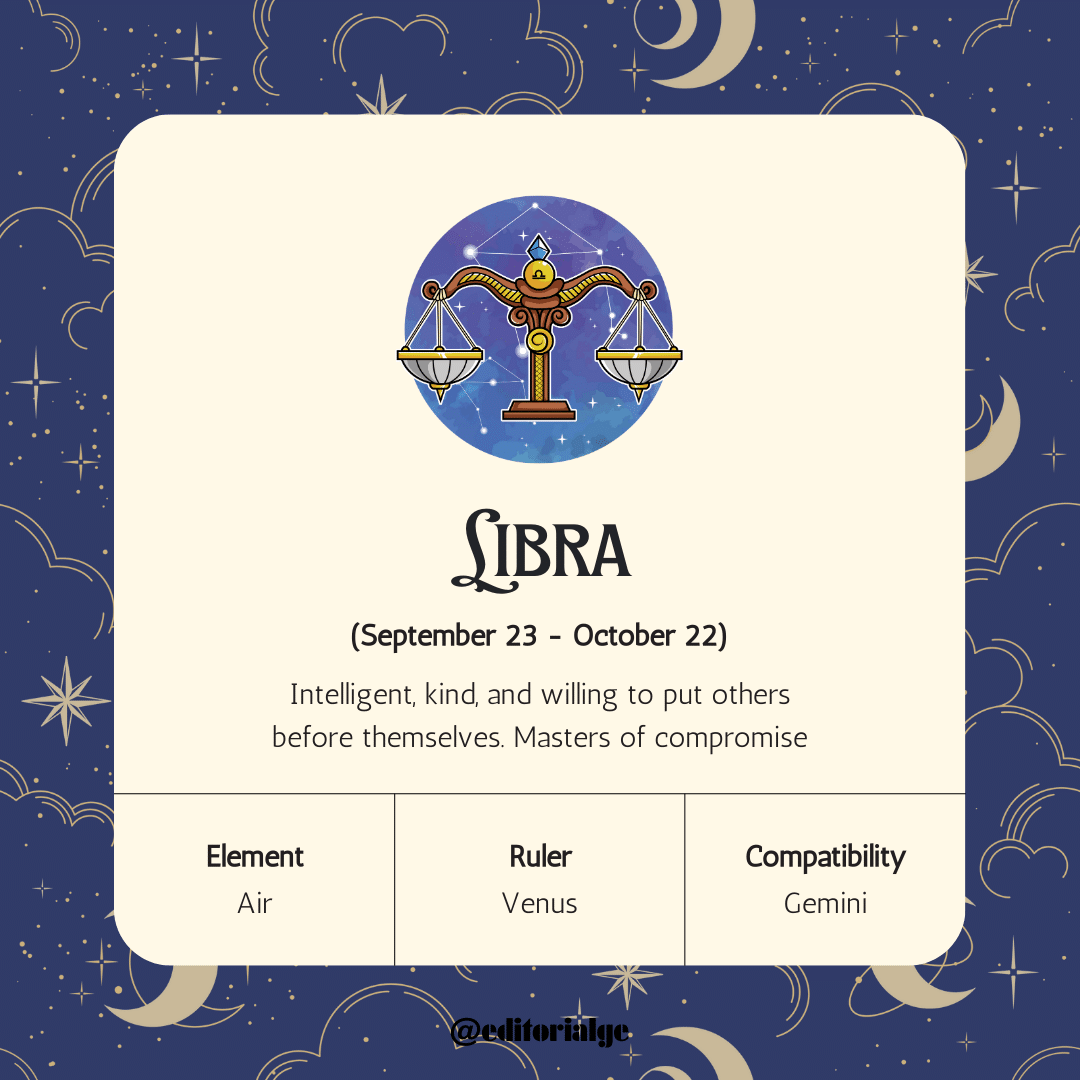 Libra is an astrological sign in the zodiac, representing individuals born between September 23rd and October 22nd. It is the seventh sign of the zodiac and is symbolized by the Scales, which signifies balance and harmony. Libra is an Air sign, along with Aquarius and Gemini, and is associated with qualities such as diplomacy, charm, and justice.
Individuals born under the sign of Libra are known for their harmonious nature and desire for equilibrium in all aspects of life. They have a natural talent for maintaining peace and fostering cooperation in their relationships and surroundings. Librans value fairness and strive to create a sense of balance and equality in their interactions.
Libra individuals are characterized by charm, grace, and social finesse. They possess excellent communication skills and naturally connect with people from various walks of life. Librans are skilled listeners and empathetic, making them excellent mediators and peacemakers in conflicts.
One of the key traits associated with Libra is their sense of justice. They have a solid moral compass and a deep belief in fairness. Librans are advocates for equality and strive to ensure that everyone is treated justly. They have a natural ability to see different perspectives and weigh the pros and cons before making decisions.
Read More: The Bloodstone Meaning
Aquarius and Libra Personality Traits
The primary characteristics of Aquarius are intelligence, originality, and idealism. Individuals born under this sign are very progressive, attractive, and open-minded. It is the second-to-last sign of the zodiac, is represented by Air, and is symbolized by a water bearer.
Libras are balanced, dependable, and devoted individuals. They can examine and comprehend both aspects of an argument. They will always weigh the advantages and cons of a situation before deciding how to proceed. This is a sign of the air that appears on astrological charts.
Aquarius and Libra Friendship Compatibility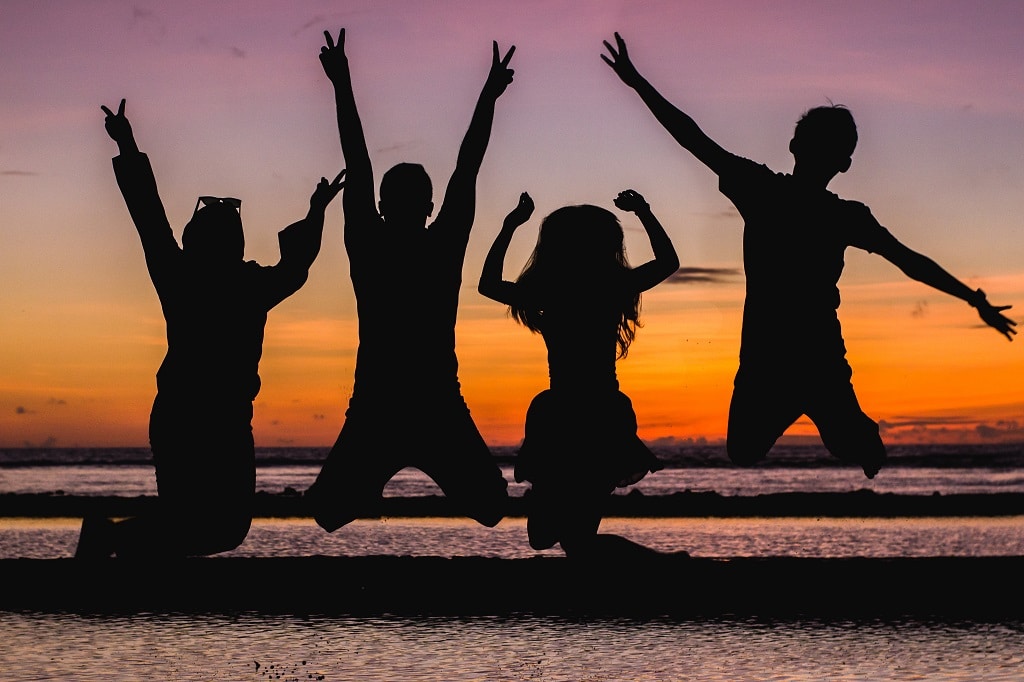 Air signs share a passion for life and various intellectually stimulating hobbies and interests. However, Libra and Aquarius may have to work harder to make their relationship succeed. This is because they typically navigate the world differently. Libras are excellent communicators who can quickly establish rapport with anyone and put strangers at ease.
Aquarius cannot tolerate small talk and is more concerned with the larger picture. Aquarius is concerned with attaining freedom, fairness, and support for their community and the world. Still, similar to the Water Bearer, they give to others without considering themselves part of the group.
Aquarius and Libra may be opposites in some respects, but they balance each other out when it matters. Equilibrium is a significant factor in why these two signs can get along. Aquarius is useful for encouraging and supporting Libra and ensuring they don't burn out trying to please others.
Libra can help balance Aquarius's need to alter the world all at once — and to potentially hurt themselves in the process — while Aquarius is useful for encouraging and supporting Libra and ensuring they don't burn out trying to please others. Libra can also be a trustworthy ally with whom Aquarius can relax. This friendship is a secure and comfortable place for them to explore Aquarius's sensitivity, despite the sign's sometimes sharp exterior.
Aquarius and Libra Compatibility: Interests
Libras are naturally social individuals with various interests, particularly in art. They thoroughly enjoy attending art exhibitions and music shows and indulging in fine dining experiences. Additionally, they take pleasure in traveling, meeting new people, reading, and listening to music.
On the other hand, Aquarius is inclined towards anything that engages their intellect, resulting in their diverse interests. They are drawn to intriguing, unconventional pursuits such as sci-fi/fantasy, edgy fashion, and cutting-edge technology. They find enjoyment in computer games as well as adventure sports like skiing and rock climbing.
Regarding shared activities, the Libra-Aquarius couple will engage in various endeavors as they find each other's interests intriguing and far from boring. However, they might encounter some difficulties with spontaneity. Libra, symbolized by the scales of the Zodiac, seeks to restore balance after a day of socializing, preferring to plan their activities in advance.
Conversely, Aquarius is highly spontaneous and may become frustrated if Libra does not enthusiastically embrace its impromptu initiatives. Aquarius should practice patience and avoid causing unnecessary conflicts to maintain a healthy relationship with Libra.
Aquarius and Libra Love Compatibility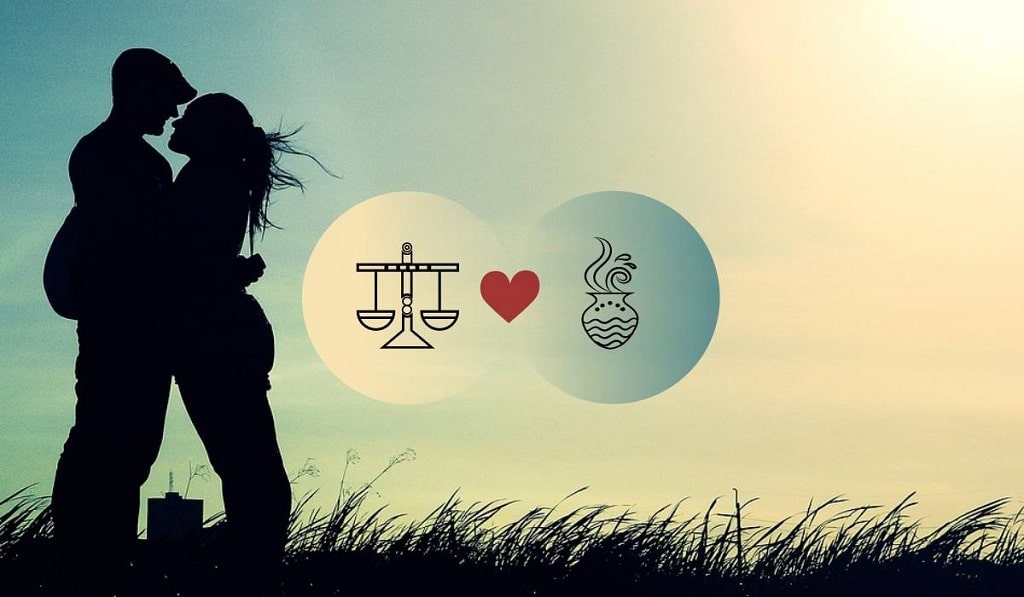 Aquarius and Libra share the element of air, making it easier to understand and connect with each other than with other zodiac signs. They possess an innate ability to comprehend one another, even in the early stages of their romantic relationship. However, both individuals are pragmatic enough to proceed cautiously during the initial phases, allowing each other time and space to explore and learn more about one another.
The Aquarian's dedication and ambition in all aspects of life are highly appealing to Libra. Conversely, Libra's intellectual mindset and unbiased attitude captivate the water-bearer. Libra's non-judgmental nature aligns perfectly with Aquarius' outlook on life. You can explore Aquarius Compatibility to understand how Aquarius fares with other zodiac signs.
Their relationship thrives on stimulating intellectual exchanges and will engage in countless substantive conversations. Right from the beginning, they will support each other's growth and establish a unique foundation of mutual trust upon which their love relationship can flourish.
Aquarius Woman and Libra Man
The dynamic between an Aquarius woman and a Libra man is intriguing. Their compatibility hinges on their capacity to comprehend one another. As previously mentioned, Aquarius women can display unpredictability, which may occasionally irritate the Libra man.
Moreover, Aquarius women can be assertive in pursuing their desires, while the Libra man might respond with passive-aggressiveness when he feels his authority is undermined. Therefore, open communication and addressing issues are crucial for establishing a harmonious relationship.
Aquarius Man and Libra Woman
You can anticipate many intellectual, moral, and trustworthy similarities in the relationship between an Aquarius man and a Libra woman. Both enjoy new challenges and make excellent travel companions. But the conflict may occur in the boudoir.
A Libra woman is reserved, whereas Aquarius enjoys experimenting. They can focus on communication and determine how to make each other feel at ease. A Libra woman and an Aquarius man are reasonably compatible if cared for.
Aquarius Woman and Libra Woman
When Librans are in love, they desire a great deal of affection. This can cause tension in their relationship, as the Aquarius woman values her privacy and space. On the other hand, the Libra woman may feel neglected and insecure due to the Aquarius woman's passion for independence and freedom.
Due to these factors, power struggles and squabbles may develop. However, once they open the lines of communication, they cannot resolve anything together.
Aquarius Man and Libra Man
The relationship between a Libra man and an Aquarius man will experience ups and downs, similar to most relationships. Since Librans are known for being people-pleasers, they will do anything to make their Aquarius partner content. However, this arrangement cannot continue indefinitely because the Libra man will become passive-aggressive. To preserve their relationship, they must resolve their differences.
The Libra-Aquarius relationship relies heavily on truthful and straightforward communication. Let's examine the advantages and disadvantages of this alliance to determine if it's worthwhile to be in this relationship.
Also Read: 1414 Angel Number Meaning
Aquarius and Libra Dating Compatibility
Are Aquarius and Libra Soulmates? Aquarius, you will discover that your spirits are composed of the same substance. You are on a similar energetic level, and your life objectives, values, and ideals are highly compatible. That alone will make you feel like you've found your perfect partner!
It may always feel like you're in this relationship's honeymoon phase. However, the passion and excitement are through the stratosphere when you first begin dating! It's difficult to say who is the most fabulous flirt here, Aquarius – perhaps Libra, though you both have a way with words!
Your dates may be exceptionally social, such as getting together with a large group of friends at a supper party, festival, club, or other enjoyable activity. You will also appreciate intimate interactions; your Libra sweetheart will ensure this. Aquarius, no one is better than your Libra partner at creating unforgettable shared experiences. They'll make you feel cherished and adored!
Neither of you is in a hurry to become exclusive, but you'll discover it happens organically. Being together feels natural and effortless!
Aquarius and Libra: Marriage Compatibility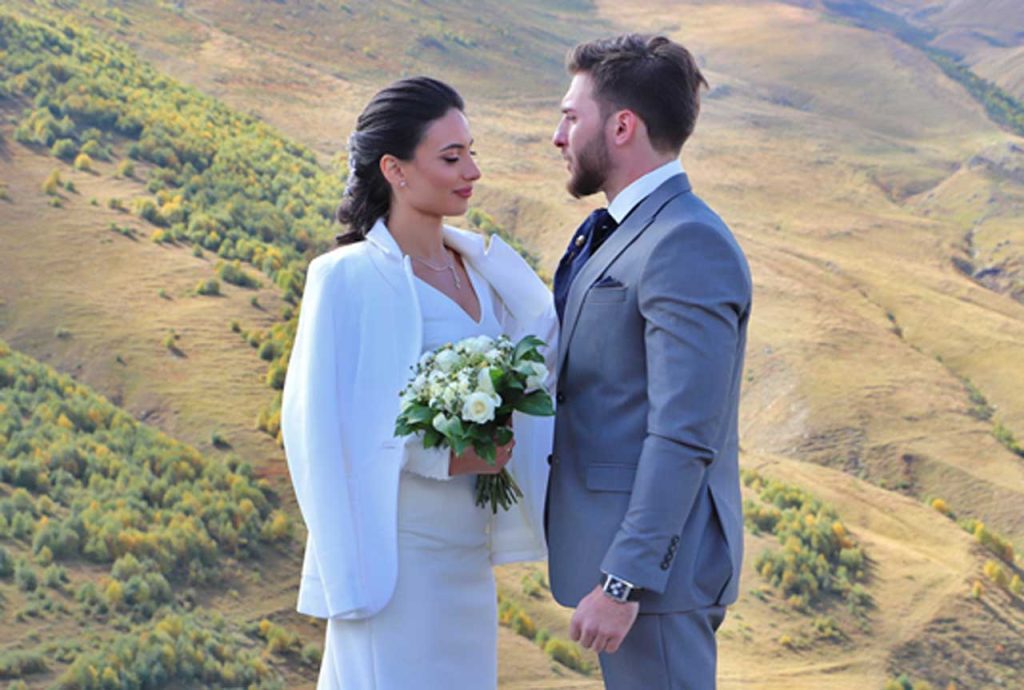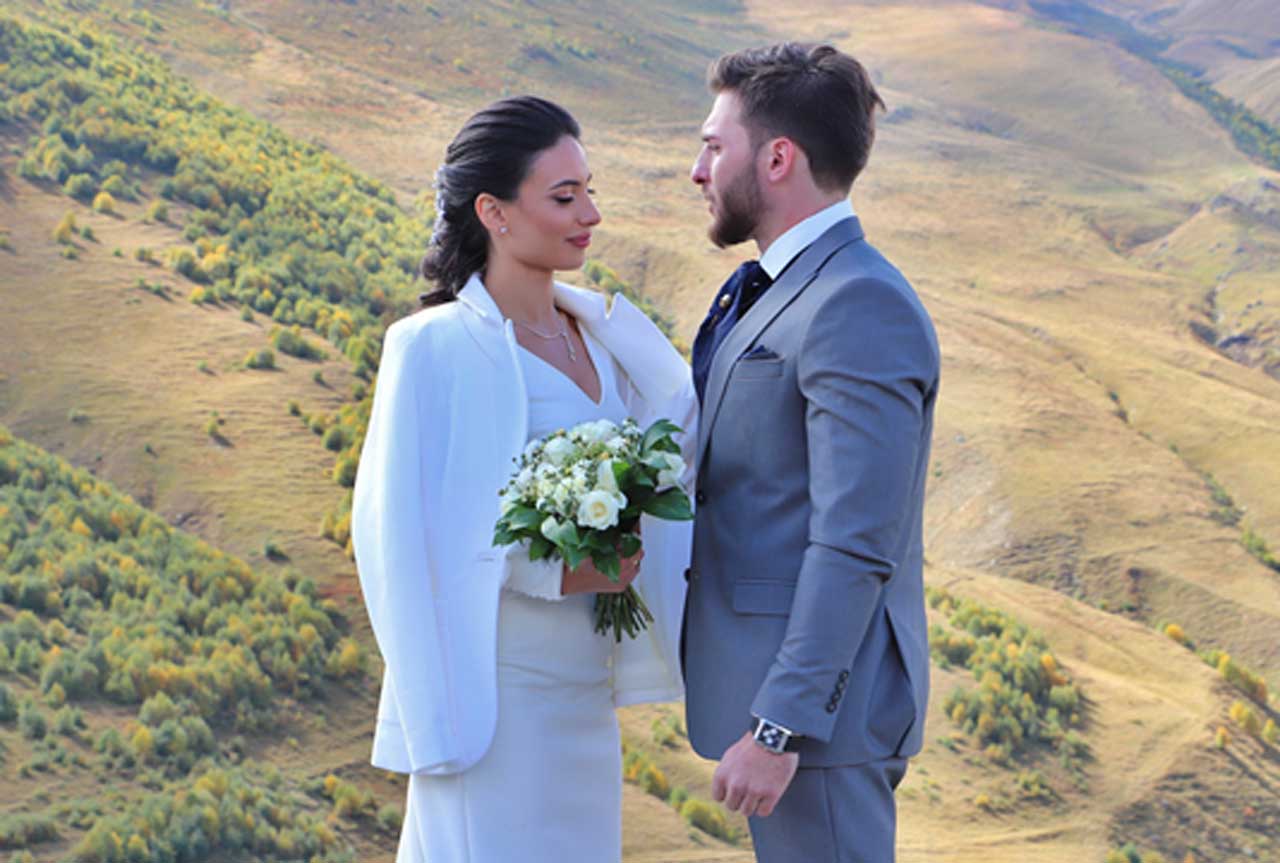 Libra and Aquarius are a perfect match when it comes to marriage. They share a strong bond of camaraderie, mutual respect, and admiration, which serves as the basis of their relationship. They are both independent and respect their personal space, which contributes to the tranquillity of their marriage. Here are some characteristics that define their compatibility as a couple:
Libra and Aquarius enjoy engaging in intellectual discourse and respecting one another's intelligence. This is the foundation of their frank, honest, and respectful communication.
They both respect their autonomy and do not impose on one another. This enables them to pursue their individual passions while supporting one another's endeavors.
Libra is a romantic sign, and they infuse their marriage with romance and sensuality. Aquarius appreciates their efforts and contributes their distinctive perspectives and ideas to the relationship.
Both signs are unconventional and adventure-seeking, which makes their union thrilling and satisfying. They are willing to explore each other's interests and are unafraid to attempt new things.
Read More: 50 Top Signs Your Husband Doesn't Value You
Libra Parent and Aquarius Child Compatibility
Is there familial compatibility between Libra and Aquarius? You'll adore your Libra parent, Aquarius! You can always seek advice from them, as they always provide a balanced perspective. Yes, they have high expectations and standards, occasionally making you want to rebel against what you perceive as their perfectionism. Still, in the end, you will become great companions!
Aquarius, your Libra child, is a people-pleaser. They want to be good and make you joyful, making them a delight to raise! Aquarius may sometimes be irritated by their apparent lack of backbone, but you should never force them to adopt your viewpoint. Instead, encourage them to develop their own sense of justice and equilibrium.
Aquarius and Libra Sibling Compatibility
Aquarius and Libra's siblings have the potential to form a strong bond in the family environment and can become the best of friends. However, being intellectual air signs, disagreements and arguments can arise between them. Aquarius may tend to believe they are always right, while Libra can sometimes exhibit a sense of superiority due to their high standards.
Nevertheless, these differences are typically not enough to drive them apart. It is essential for Aquarius and Libra siblings, especially those of the same gender and sexual orientation, to be cautious about potential conflicts related to romantic interests. Such conflicts can be particularly challenging to heal if they occur. With understanding and respect, Aquarius and Libra's siblings can cultivate a deep and enduring sibling relationship within the family environment.
Aquarius and Libra Compatibility: Written in the Stars
Whether you're looking for love or answers, your birth chart and horoscope can help guide you through life's unique, challenging, and meaningful moments. It can provide the necessary tools for your quest for connection and companionship. In this case, the stars say that Aquarius and Libra are an ideal match: Both are intellectuals who are driven by a love for the unknown, and their unique ways of approaching community, self, and learning can help to balance each other out and provide support on the path to greatness.
Aquarius leads the revolution that earns them a position at the table, whereas Libra leads the negotiations that produce lasting change. They share a profound and enduring love for people and the world, and together they can make a real difference.

Aquarius and Libra Compatibility: Communication and Intellect
Both Libra and Aquarius have specific public images to uphold. Libra strives to appear and behave in a pleasing manner to others, while Aquarius tends to go against the grain, even without a specific reason to do so. Both signs are firm in their convictions and find it challenging to change their minds once set on a particular course of action.
Aquarius may become impatient waiting for Libra to make decisions, just as Libra may struggle with the spontaneous and unpredictable nature of Aquarius. Communication is vital in their relationship, providing ample opportunities to address and resolve issues. However, reconciling their differing approaches to various aspects of life may prove challenging.
Libra tends to be indecisive, but once they make a choice, they are more likely to stick with it, even if it pertains to something as simple as a meal. On the other hand, Aquarius tend to walk away when they feel pressured, even if it involves the same meal. In essence, extreme situations, such as deciding on lunch, could become a significant source of disagreement.
However, in everyday matters, they generally understand each other well and share similar convictions, enabling them to navigate significant life changes effectively. Over time, as they become more acquainted with each other, their personalities will likely harmonize, and they may come to appreciate and respect each other in unusual ways.
Aquarius and Libra Emotional Compatibility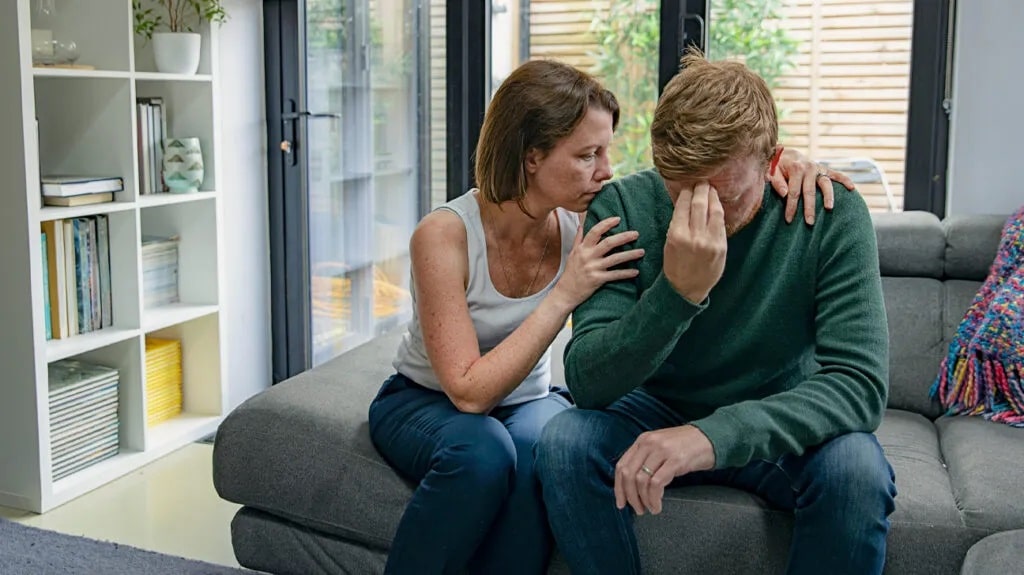 Libra is much more open and needy regarding their feelings than Aquarius. On the other hand, Libra has charm and cunning up her sleeve, so when she wants or needs something, she knows how to work her angle and make it work (in her favor).
Aquarius is not stupid, they are an intellectual sign, but when it comes to feelings, they might as well be, so it's no surprise that Libra, a cardinal sign, has its way with them emotionally and wins.
Libra is an intelligent sign, so Aqua's emotional distance might not be as problematic for them. If they learn Aquarius' love language and know that Aqua loves them (in their own weird way), they can be happy with whatever Aquarius is willing to give them physically.
Thanks to Libra and their polite skills, they have a very high emotional compatibility score. On the other hand, Aqua has very little to do with this since they are primarily childish and clueless regarding emotional intelligence.
Aquarius and Libra Compatibility: Sexual Compatibility
Both Libra and Aquarius, as air signs, have a natural inclination to explore new experiences, which extends to their passionate encounters. Their sexual relationship is characterized by constantly venturing into new realms, keeping things lively, fresh, and exciting throughout their time together. As an energetic couple, they embrace spontaneity in their sexual encounters, adding to the sizzle between them. Their compatibility in the bedroom is considered one of the best in the zodiac.
While Venus-ruled Libra may initially exhibit shyness in the bedroom, despite their ability to converse with anyone under any circumstance, Aquarius excels as an initiator, effortlessly leading their sexual encounters. As their relationship progresses, Libra's shyness typically dissipates in the presence of their partner, and they become more comfortable initiating intimate moments as well.
Concerns about societal judgment may arise for Libra-Aquarius love matches, but these worries are often transient and fade over time. Once a Libra and Aquarius couple surrenders to their desires, there is no turning back. Their primal instincts and passionate energy ensure a satisfying and fulfilling sexual connection throughout their lives.
Libra and Aquarius Family Compatibility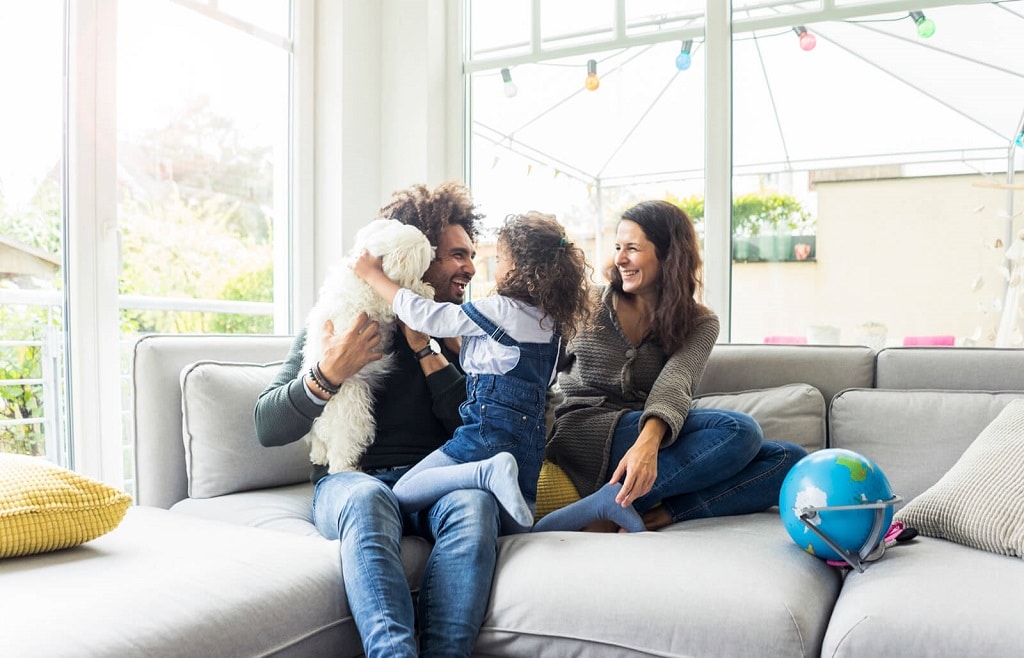 Libra and Aquarius exhibit an ideal match for marriage, and it is uncommon for them to part ways after tying the knot. Their relationship remains harmonious from the beginning and continues throughout their lives.
Conflicts are quickly and amicably resolved as they avoid destructive behaviors like broken plates or physical violence. Mutual respect, trust, and support form the foundation of their union, inspiring one another and fostering mutual growth. Many couples in this pairing succeed in a family business, further contributing to their unity.
These partners lead an active lifestyle, never staying in one place for extended periods of time, and they enjoy extensive travel. They maintain a large circle of friends, and their home is always lively and welcoming. Even after many years together, they continue to admire and adore one another, maintaining a sense of freshness akin to newlyweds.
Aquarius tend to assume a more dominant and stable role within the family, but this is not advertised or strictly dictated by their rules. This arrangement naturally evolves and benefits everyone involved. They prefer a simple and fulfilling environment and do not strive for a conventional lifestyle. Their joint budget is dedicated to experiences that bring them new and pleasurable emotions, leaving lasting imprints on their souls. Thus, the successful compatibility of Libra and Aquarius in family life can serve as a model for couples of other zodiac signs.
Aquarius and Libra Trust Compatibility
If only they were confident in themselves, they could trust each other without exception due to their virtuous natures. Their insecurities are highly congruent, and they assist one another in overcoming them; however, trust between them must be established; it is not assumed.
Both of these signs desire to appeal to various individuals, and they must discover an effective way to communicate this desire. The problem can arise when Libra becomes emotionally dependent and attached to their partner. This is not something Aquarius can easily cope with, and it could damage both partners' trust in each other and in the relationship as a whole.
Aquarius and Libra Intelligence Compatibility
These signs are brilliant for each other. They love ideas, theory, and art and are both very good at talking about these things. The most important part of their friendship could even be intellectual, like when they send each other essays, book suggestions, or movie listings. Libras are drawn to art, and Aquarians are good at helping other people. There are a lot of ways in which their goals are the same.
The way they say things might be different. Libras are slow, careful, and polite when they talk. A Libra might try to find a middle ground in an argument to avoid a fight. On the other hand, Aquarius doesn't mind being wrong and might even like it. Even though a Libra might be embarrassed by an Aquarius's aggressiveness in an argument and an Aquarius might be annoyed by a Libra's need to be polite, these signs can learn from each other's strengths to become better communicators.
Aquarius and Libra Compatibility: Values
The pairing of Libra and Aquarius is characterized by their idealism, making them one of the most visionary couples in the zodiac. Libra holds harmony in high regard, possessing a unique ability to bring balance to any endeavor, unlike any other sign. They are kind, intelligent, and selfless, always prioritizing the needs of others.
Their diplomatic skills and knack for compromise enable them to see all perspectives, making them adept mediators who excel at crafting solutions. Ruled by Venus, the planet of beauty, Libra appreciates surrounding themselves with aesthetic pleasures but values loyalty and the companionship of others. They find true happiness in having a large circle of family, friends, and colleagues they can rely on.
Aquarius, known for its humanitarian tendencies, strives to positively impact the world and aid those in need. They are unique, creative, and somewhat eccentric. As progressive thinkers, they consistently generate new ideas, often geared towards the betterment of humanity.
The planetary influences guiding Libra and Aquarius align their value systems, allowing them to accomplish remarkable feats when collaborating on a project. The Libra-Aquarius couple is an exceptional team in advocating for social justice, and their relationship will be marked by stimulating pursuits and endeavors that contribute to a better society.
Libra and Aquarius Compatibility at the Workplace
Aquarians and Libras typically experience a harmonious professional relationship. These astrological signs exhibit strong organizational skills and thrive when faced with pressure, making them an excellent match. As air signs, their strengths lie in generating ideas rather than creating tangible products, making them well-suited for industries involving patents, intellectual property, or scientific research.
Their collaboration often yields productive and enjoyable work dynamics. The sharp intellect of both Aquarius and Libra fosters stimulating and innovative brainstorming sessions. When working together, they can generate exceptional ideas and accomplish shared goals due to their abundant energy and synergy.
Libra and Aquarius Business Compatibility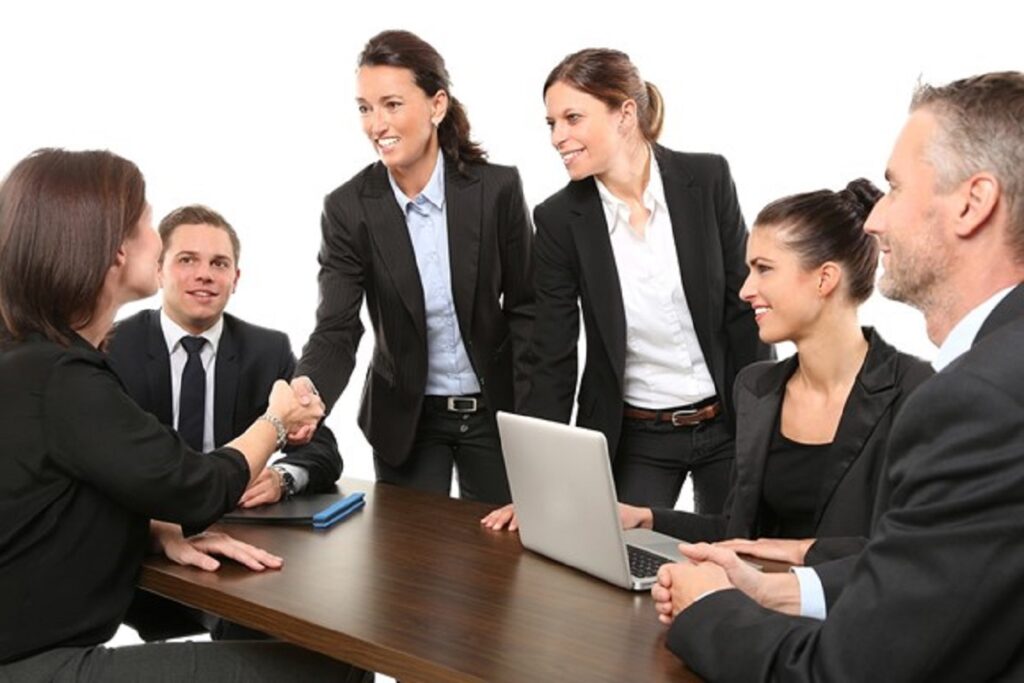 The compatibility between Libra and Aquarius in the workplace and business realm can be highly advantageous, as both possess creative thinking and approach their work with innovation. They are likely to succeed in fields requiring creativity and innovative problem-solving. However, challenges may arise if individuals daydream and lose touch with reality. In such instances, they can help ground each other, returning them to practical matters.
Libra and Aquarius make for an ideal friendship match. They are friendly, optimistic, and enterprising individuals. Their interests often overlap, and most importantly, they respect each other's personal space, avoiding unnecessary advice-giving or intrusions into one another's souls. There is no need for a leader in their friendship; they function well as equals. This type of friendship can begin early childhood and last throughout their lives. Libra and Aquarius will share their desires and dreams and likely have many mutual acquaintances, further strengthening their bond.
Pros and Cons of Aquarius and Libra Compatibility
Let's discuss some positives and negatives of Aquarius and Libra.
Pros of the Aquarius Libra Relationship
When these two signs are romantically attracted to one another, they can construct an epic love story for themselves. Both Libra and Aquarius will invest time and energy into understanding and respecting one another's perspectives on various aspects of life to establish and maintain their relationship.
Both signs are discreetly committed to bringing about social change, and if they join forces, they will likely inspire each other to take action in this regard. Aquarius and Libra will end up being each other's source of inspiration, and their partnership has the potential to create something extraordinary for more than just themselves.
Cons of the Aquarius Libra Relationship
The Aquarius man and woman are forthright, direct, and consequential. Therefore, it can be quite unsettling for the water bearer when Libra delays a decision for too long.
Additionally, the Libra's reasonable desire to settle down at some point in life may hurt the Aquarius, who cannot compromise their independence under any circumstances.
On the other hand, the Libran does not comprehend the Aquarius's need to hurry through every decision. This sign prefers to take time with even the most straightforward decisions and does not appreciate Aquarius's pressure.
Final Words
A strong understanding exists between a Libra and an Aquarius partner due to their shared element of Air. However, their Sun signs can create challenges, making it difficult for them to adjust to each other's personalities and develop deep respect. Time is often the best remedy for resolving issues in their relationship.
Still, Aquarius' inclination for spontaneity can hinder their ability to sustain the relationship long enough for time to heal what is broken. Regardless of their story, they will encounter numerous exciting experiences together. If they fall in love, it would be a shame for a couple like this not to give their relationship a try, regardless of how it may eventually unfold.
Frequently Asked Questions (FAQs)
Check out some commonly asked questions on Aquarius and Libra compatibility.
Are Libra and Aquarius a good match?
The Libra and Aquarius relationship is excellent and always yields positive results. The two share an immediate connection. They are an ideal pairing on both an intuitive and an intellectual level. Libra provides Aquarius with a sense of safety and psychological autonomy.
Are Libra and Aquarius soulmates?
Libra finds it pleasing when Aquarius naturally takes charge of situations. They could even be considered soulmates if they establish an immediate connection and everything goes smoothly. Aquarius is drawn to the emotional freedom and stability that Libra provides, while Libra finds balance and harmony in their relationship with Aquarius.
Why is Libra so attracted to Aquarius?
Libra enjoys initiating ideas, and Aquarius replies with a fresh perspective. Aquarius admires Libra's clear-eyed, balanced perspective; Libra is impressed by Aquarius' leaps of logic and innovative methods of framing concepts. Both are mentally stimulated, which is the foundation for all their activities.
Do Libra and Aquarius fall in love?
A couple consisting of two air signs, with their shared intellectual compatibility, makes for a great match. These individuals are sociable, witty, and adventurous, which fosters a natural and effortless chemistry between them.
What do Libras not like about Aquarius?
Because Aquarius is an air sign, it can be unpredictable. This may irritate Libra, who likes everything to be meticulous and balanced. Libra will be selective in his relationships and hobbies, but Aquarius will be drawn to anyone who feels distinctive to her.
Does Aquarius find Libras attractive?
They are intellectually stimulated and place a high priority on communication in relationships. They have an excellent relationship. Aside from that, Aquarians respect Librans' balanced outlook and a strong sense of fairness, which naturally attracts Aquarians.
How are Libra and Aquarius in bed?
Libra and Aquarius couples excel in the bedroom as they consistently explore new avenues to keep their intimate experiences alive, fresh, and exciting throughout their relationship. Their energy as a couple translates into spontaneity when it comes to their sexual encounters.
Subscribe to Our Latest Newsletter
To Read Our Exclusive Content, Sign up Now.
$5/Monthly, $50/Yearly