What to Expect on the Apple Event 2023 [Detail Analysis]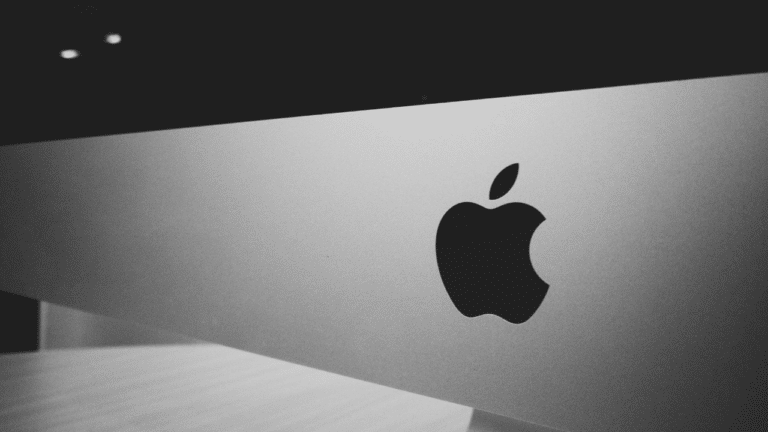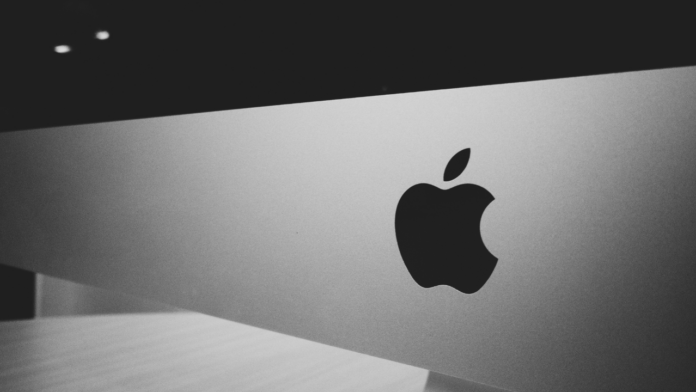 It's always exciting to see what Apple September event 2023 will provide us! This year, the company is expected to reveal its iPhone 15 lineup, which could include new features such as a USB-C port.
In this blog post, we'll explore all the latest updates surrounding the event while presenting what users need to know about it. From potential product announcements to pricing and availability details, prepare for an insider look at Apple Event 2023! So, if you want to stay up-to-date with all the news regarding this exciting event, don't wait – dive right into our blog post now.
Content Highlights
Apple Event 2023 is expected to take place on September 12th and will include new iPhone 15, iPad, AirPods Pro with USB-C, and MacBook ranges alongside iOS 17 operating system updates.
Reportedly, the next iPhone models could feature a range of improvements, such as 5G connectivity and an A14 processor for enhanced performance speeds.
The anticipated Watch Series 9 can have updated health tracking tools such as sleep monitoring and digital crown features like temperature sensing capabilities. The rumored Apple Watch Ultra 2 may come in a titanium or sapphire case with sensors detecting oxygen saturation levels in the blood.
Lastly, AirPods Pro with USB-C is said to potentially receive battery life upgrades with wireless charging capability and louder playback sound quality thanks to its connector type.
Apple September Event Details
This year's event is expected to occur in September and promises many exciting updates and announcements. This event is named Apple Wonderlust Event 2023.
Date and location
The Apple September event for 2023 is scheduled for September 12 at the company's headquarters in Cupertino, California. The annual event will be held at Apple Park and will showcase the latest products from the tech giant.
Expect new product announcements across their iPhone, iPad, AirPods Pro with USB-C, and Macbook ranges alongside iOS 17 operating system updates.
Expectations for new product announcements
The Apple event in September 2023 will bring exciting new announcements, including the highly anticipated iPhone 15 and Apple Watch Series 9.
Rumors suggest that the iPhone 15 and iPhone 15 Plus will have innovative features such as 5G connectivity, improved battery life, upgraded cameras, better water resistance capabilities, and more.
For the Pro version of each model, there are predicted upgrades, such as an A14 processor for enhanced performance speeds. More advanced Face ID technology could also reach this year's iPhones.
The rumored release date for these devices is October 1st, but this has yet to be confirmed.
As for upcoming releases from the Apple Watch lineup – we can likely expect a powerful Series 9 with improved health sensing features plus enhancements like Wi-Fi 6 support in various models. There have also been reports of a high-end watch model dubbed 'Apple Watch Ultra 2' potentially making its debut at this event. However, no concrete specifications or design details have been revealed yet.
For AirPods fans out there – an updated said to feature USB-C charging ports could arrive later in 2021 alongside other potential improvements such as higher waterproof ratings & longer battery lifetimes – all without compromising on sound quality!
iPhone 15 and iPhone 15 Plus
The latest-gen iPhone models are predicted to bring together new features such as improved moisture resistance, enhanced battery life, and fast A14 chip performance.
Rumored features and improvements
iPhone 15 and iPhone 15 Plus are expected to have several improvements and advancements from their predecessors. Here are some of the anticipated changes:
USB-C instead of Lightning
A17 chips
Improved processor performance
Updated form factors
Faster charging capabilities
Expected release date
The iPhone 15 and iPhone 15 Plus are expected to be released on Monday, September 18, 2023, at 10 a.m. Pacific Time. Pre-orders can then be made starting on that same day. This event marks the latest in Apple's annual product release cycle and the first time they have included an iPhone Pro Max amongst their main line of iPhones.
It will also likely coincide with the launch of iOS 17, iPadOS 17, and watchOS 10 updates, as they tend to happen in conjunction with new hardware releases from Apple.
iPhone 15 Pro and iPhone 15 Pro Max
Predicted to be a major upgrade from the preceding model, these devices are anticipated to feature higher specs, including enhanced displays, improved camera technology, and USB-C compatibility.
Anticipated upgrades and advancements
• Replacement of Lightning with USB-C on the iPhone 15 Pro models.
Pricing and availability details
The Apple September event has the potential to shake up the market with the anticipated releases of the iPhone 15 series. One key aspect of these new models to consider is their pricing. Here are the rumored details:
| iPhone Model | Starting Price | Availability |
| --- | --- | --- |
| iPhone 15 | $799 | TBA |
| iPhone 15 Plus | $899 | TBA |
| iPhone 15 Pro | $1,099 | TBA |
| iPhone 15 Pro Max | $1,199 | TBA |
In what could potentially be a significant shift, Apple is considering raising the prices for the iPhone 15 Pro and iPhone 15 Pro Max. This would make the new models around $100 more expensive than their predecessors. This potential price hike could be attributed to the utilization of superior materials in the new models.
On the other hand, the iPhone 15 and iPhone 15 Plus are expected to maintain the same starting prices as their predecessors, at $799 and $899, respectively.
The specific release dates for each of these models have yet to be announced, so availability details remain to be confirmed. Watch for the latest updates from the Apple event for more information.
Apple Watch Series 9
Anticipated to be unveiled at the event, this model is expected to include improved health-tracking capabilities and enhanced connectivity with compatible devices.
Potential enhancements and new features
iPhone 15 and iPhone 15 Plus: Rumors of an optical heart rate sensor with improved efficiency and performance, a mini-LED display for higher resolution and better color reproduction, a magnetic band locking mechanism for easier attachment and security, a thinner design for a more sleek and comfortable fit, as well as an improved accelerometer and gyroscope for new features like detecting car crashes and calling emergency services.
iPhone 15 Pro & iPhone 15 Pro Max: Potentially longer battery life, updates to the always-on display with faster performance, and temperature-sensing capabilities for alerting passengers of 'hot' vehicles in extremely hot climates.
Apple Watch Series 9: This could include new features such as better health tracking tools such as sleep monitoring, improved accuracy of activity tracking algorithms, calorie burn estimates, and faster performance with current features.
Apple Watch Ultra 2: Rumors have it that the Premium Apple watch with digital crown will have a titanium or sapphire case for added durability. There could be additional sensors to detect temperature changes or monitor oxygen saturation levels in the blood.
AirPods Pro with USB-C: Upgrades expected in battery life improvements with wireless charging capabilities due to USB-C connectivity. It may also offer louder playback sound quality audio than its predecessors.
iOS 17 Release Date & More Updates: Expected new product announcements will detail an upcoming release date along with advancements to some current essential functionalities, such as an AI-powered voice recognition system and improved security protocols, along with compatibility adjustments to other Apple products.
Speculations on design and functionality
A few rumors are circulating regarding the design and functionality of the upcoming Apple Watch Series 9. The most striking one is its potential size; the watch might be larger than previous models in some ways.
In terms of chips, it's rumored to feature the same S9 chip as seen in its predecessor. New sensors could also be included with this refreshed model, such as an improved heart rate monitor or glucose monitoring, which would undoubtedly become best-in-class feature sets for health applications on the watch.
All these advancements may take both smartphone and wearable tech beyond what was previously conceivable. With fantastic features like these that offer unparalleled convenience and user experience, we can expect Apple's latest iteration of their popular smartwatch lineup will continue pushing boundaries regarding what wearables are capable of and how they integrate into our daily lives.
Apple Watch Ultra 2
Rumors suggest that the high-end model could come with cutting-edge features such as enhanced health monitoring capabilities, noise canceling, and extended battery life.
Rumors surrounding the premium Apple Watch model
Many tech enthusiasts are excitedly waiting for the Apple Watch Ultra 2nd Gen, reportedly set to be revealed at the upcoming Apple Event. This premium device model is said to come with various upgrades, such as an increased battery life and improved processor performance.
Additionally, this model is anticipated to feature a darker titanium finish and robust sapphire glass casing for even better durability. It has also been speculated that additional sensors may be installed in the next-gen version, allowing users to take their health monitoring capabilities further.
For example, many expect an ECG sensor to be included in this particular series, which would provide unparalleled medical insights into cardiovascular health through applied algorithms.
Predicted specifications and innovations
Apple Watch Ultra 2 is expected to feature a large, high-definition OLED display.
It may include an advanced level of water resistance up to 50 meters.
High-end internal hardware improvements such as the A14 bionic chip are anticipated for better performance and longer battery life.
The latest model is speculated to have built-in GPS capabilities for navigation.
Apple Watch Ultra 2 could have additional sensors, including a gyroscope, accelerometer, and altimeter, to accurately track activities like running or climbing stairs.
An improved electrocardiogram (ECG) system has been rumored so far, along with a medical alert function if the user shows any health abnormalities, which may save lives in urgent cases.
AirPods Pro with USB-C
Apple is rumored to release a revamped version of the AirPods Pro with improved sound quality and compatibility with USB-C devices.
Possible updates and improvements to the popular earbuds
The AirPods Pro may receive a software update for improved automatic and seamless device switching. This allows users to quickly switch from one Apple device to another without the need to reconnect manually.
Compatibility with USB-C devices
The AirPods Pro 2 should have a USB-C charging case rather than the current Lightning connector. This means users can use their existing USB-C cables to charge the new earbuds.
Additionally, they will be compatible with any device that supports USB-C, such as laptop and tablet computers and some smartphones like Samsung's Galaxy phones. The switch from Lightning ports to USB-C increases convenience and simplifies the experience of using AirPods even further by allowing users to charge via commonly used methods already on most modern devices and Apple's proprietary adapter kits and plugs.
Moreover, this change aligns better with the transition of iPhone 15's move towards switching its power supply source to a USB-C port altogether. As a result, consumers will now have one more convenient way of charging their wireless headphones without significant compatibility issues when pairing them with other electronic gadgets or Apple products aside from iPhones.
iOS 17 Release Date and More Updates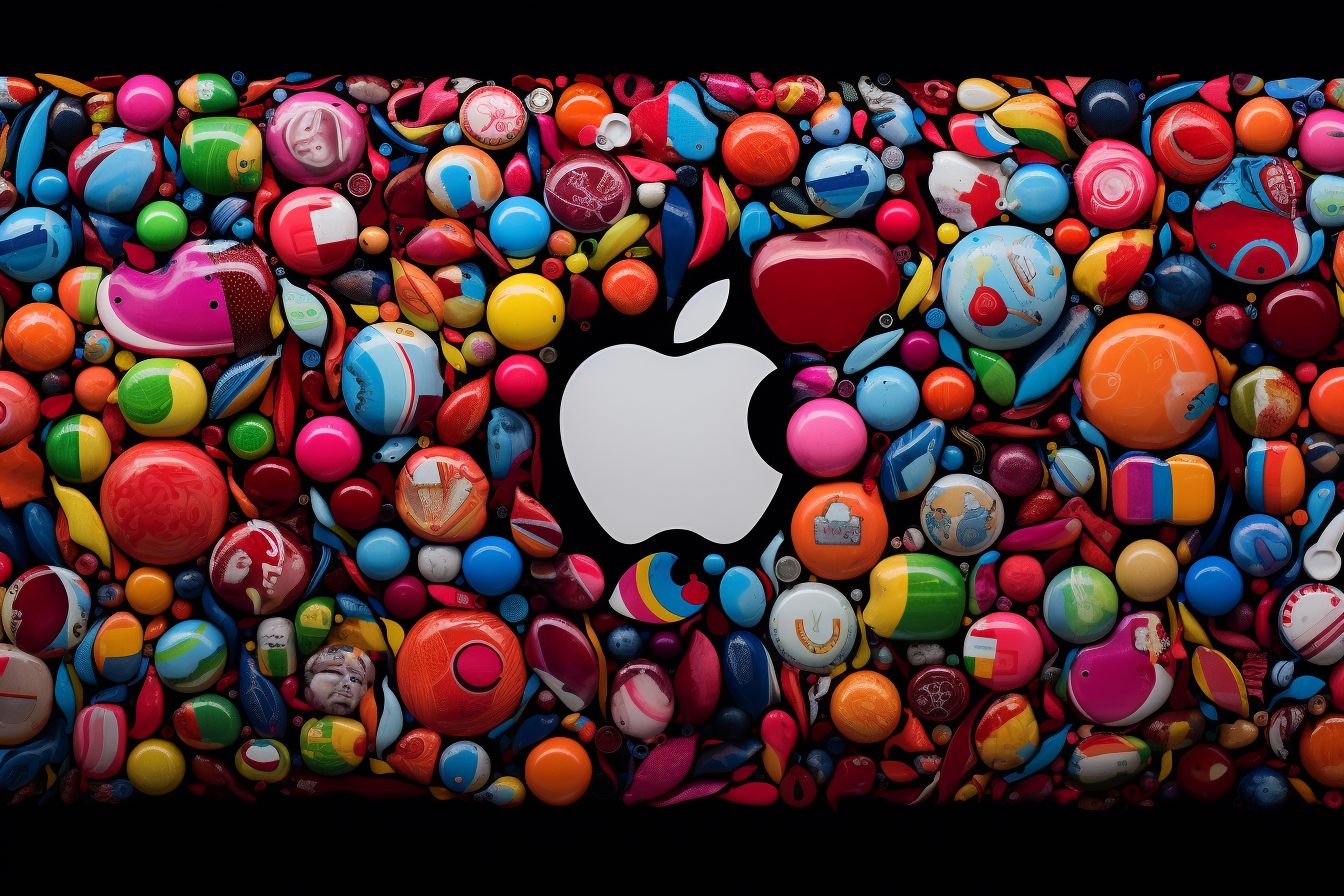 Industry experts anticipate new features and improvements in the upcoming iOS 17 and speculate on its release date.
Anticipated release date for the next iOS version
The expected release date for the next iOS version, iOS 17, is in September. After undergoing beta testing to identify and fix any bugs or glitches, Apple will officially launch the software alongside their new iPhones on Friday, September 15.
Pre-orders of the devices will likely be initiated a few days before the official launch. Those eager for Apple's upcoming mobile OS don't need to wait until then, though, as it should be available within a week or so after September 12's Apple Event when it is first announced.
Expected new features and improvements
The Apple September event is expected to bring important changes and advancements for iOS devices. The next operating system version, iOS 17, will be released with some exciting updates and improvements.
Users can look forward to improved FaceTime capabilities, including group calls with up to 32 users, a brand new app, redesigned Widgets that are easier to configure, support for Siri Shortcuts on all devices running iOS 17; optimizations that improve performance significantly, and much more!
Improvements in Phone, Messages, and Contacts apps are also expected alongside dozens of other small enhancements throughout the operating system.
Apple September Event 2023 Wrap-up
At the Apple September event, initial reactions from industry experts were mostly positive, citing impressive performance and sharp modern designs of the new products.
Recap of announcements and highlights from the event
The Apple event in 2023 was a huge success, announcing some revolutionary new products and updates. Here are the top announcements from the event:
Apple unveiled their latest iPhone lineup, featuring the new iPhone 15 and iPhone 15 Plus. These phones come with faster processors, improved cameras, more RAM and storage options, and USB-C support.
Alongside these releases, Apple also announced an upgraded version of AirPods Pro called 'AirPods Pro 2', which features active noise cancellation technology and a range of other improvements.
The brand also revealed its highly anticipated 9th generation of the popular smartwatch series — 'Apple Watch Series9' –with enhanced health tracking features like stress monitoring and ECG capabilities at an affordable price point that fits within many budgets.
The ultra-premium device – 'Apple Watch Ultra 2' – is equipped with advanced medical-level sensors to monitor activity levels accurately throughout your day as well as activities such as running and swimming, etc., while providing access to thousands of apps on your wrist for convenience than ever before while keeping you connected at all times
Lastly, iOS 17 was released for compatible devices, giving users access to updated map data from inside buildings and interesting widgets on their smartphones, making tasks faster & easier to accomplish than before; performance enhancements were included, too!
Initial reactions and reviews from industry experts
Industry experts have been buzzing since Apple's upcoming September event broke. There has been speculation about what new products will be announced and much anticipation from tech fans worldwide.
Most industry observers agree that the most exciting reveals will likely come from the iPhone 15, Apple Watch Series 9, and perhaps AirPods Pro with USB-C. Many were excited to hear about potential improvements like faster speeds on iPhones, improved battery life for watches, and added benefits such as better sound quality for earbuds.
Experts also noted that while these updates may help further cement Apple's position in its respective categories, they could also bring increased competition, especially with rival offerings already touted as featuring more competitive specs than those rumored for recent releases from Cupertino.