Top 20 Most Important Things You Need to Know about 855 Area Code
Listen to the Podcast:
The 855 area code is found in the US. The numbers are toll-free and not in any city or location; businesses commonly use them for national inbound and outbound calls.
If you serve customers all over the US and Canada, it's not always best to have an area code based on where you are. For example, a New Yorker probably won't call a number in Vancouver, especially if they can reach a similar brand without paying long-distance fees. Even a San Francisco phone number can make your business seem far away. But if you have an 855 area code, your location won't matter anymore.
855 numbers aren't tied to any city, just like remote teams and VoIP phones. It can bring in people from all over North America. This article will explain the 855 area code and what it's good for. It will also tell you how to get an 855 number for your business.
What is an 855 Area Code Number?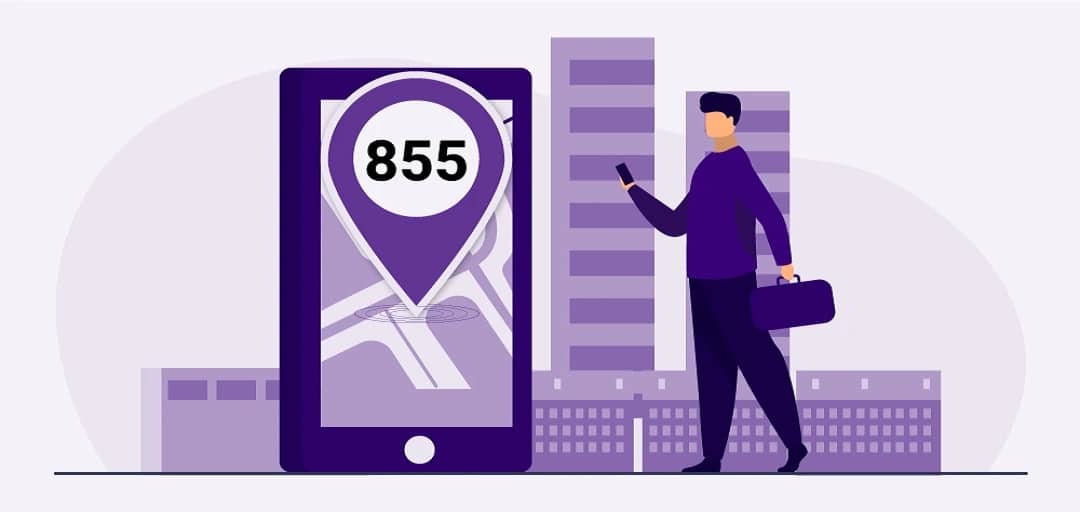 An 855 number is a toll-free number, meaning callers don't have to pay to use it, and it doesn't go to a certain place. Because the 855 area code is a toll-free number, businesses can advertise this number for customers to call without paying long-distance fees. These numbers can be a great way to get more calls without worrying about the cost or to set up a single phone number that serves customers in multiple locations.
Also, 855 numbers are easy to remember and aren't limited to one area, so businesses nationwide can use them. People in all 20 North American Numbering Plan (NANP) countries can use these numbers. This includes the United States and its territories, Canada, the Bahamas, Bermuda, and other countries. Some businesses use 855 numbers as their main customer service number, while others use them as a backup or for specific campaigns.
Setting up an 855 area code can be useful for businesses no matter how they use the number. As the global market continues to grow, more and more people are likely to use toll-free numbers. Businesses that want to stay ahead of the curve should consider using an 855 number to improve customer service and reach new markets. The fact that 855 numbers are available makes it easy and cheap to get started.
What does Area Code 855 Mean?
Most area codes are connected to a city. However, area code 855 is different. 855 is a toll-free area code that doesn't belong to a specific city. Instead, it can be used anywhere in the United States, Canada, and other countries and territories. Since you can't find out where the caller is, you must use an online tool like a reverse phone book or the Somos database to determine who calls from an 855 area code number.
What Services does Area Code 855 Offer?
Some companies have decided to use toll-free numbers with the area code 855 so that people can call certain services without being charged. Most of these services will be free because the companies that offer them don't profit from them.
The 855 toll-free number service lets businesses choose a phone number with the area code 855 and assign it to their business or service. This is a great way for people to find what they need quickly and easily. Using these numbers has made it possible for big and small businesses to compete with each other. If a business's phone number ends in 800 or 888 instead of 855, they will be charged for the call.
Where did Area Code 855 Come From?
A call to 855 could come from anywhere in the US. It could be from Alaska, Alabama, or Philadelphia. Unlike geographic area codes, which tell us where a call is coming from, toll-free numbers don't tell us much about where they are coming from.
It is a service that many companies, especially cell phone carriers, offer today (AT&T, Sprint, T-Mobile). Before the 855 area code came into use, this toll-free service used the 800 area code. When changes were made so that people had to dial 1 + area code before local phone numbers to get their calls to where they wanted them to go, phone companies quickly realized that the 800 area code wasn't enough to support this. This was when the now-famous 855 phone number was made and used for the first time.
Benefits of Getting an 855 Toll-Free Phone Number
Studies have shown that customers are more likely to trust a business with a toll-free number. They will also probably remember these numbers better. Because of this, companies that use 855 numbers tend to have more satisfied customers. Also, they get more calls because customers are more likely to call when they know it won't cost them anything.
Attract a Larger Customer Base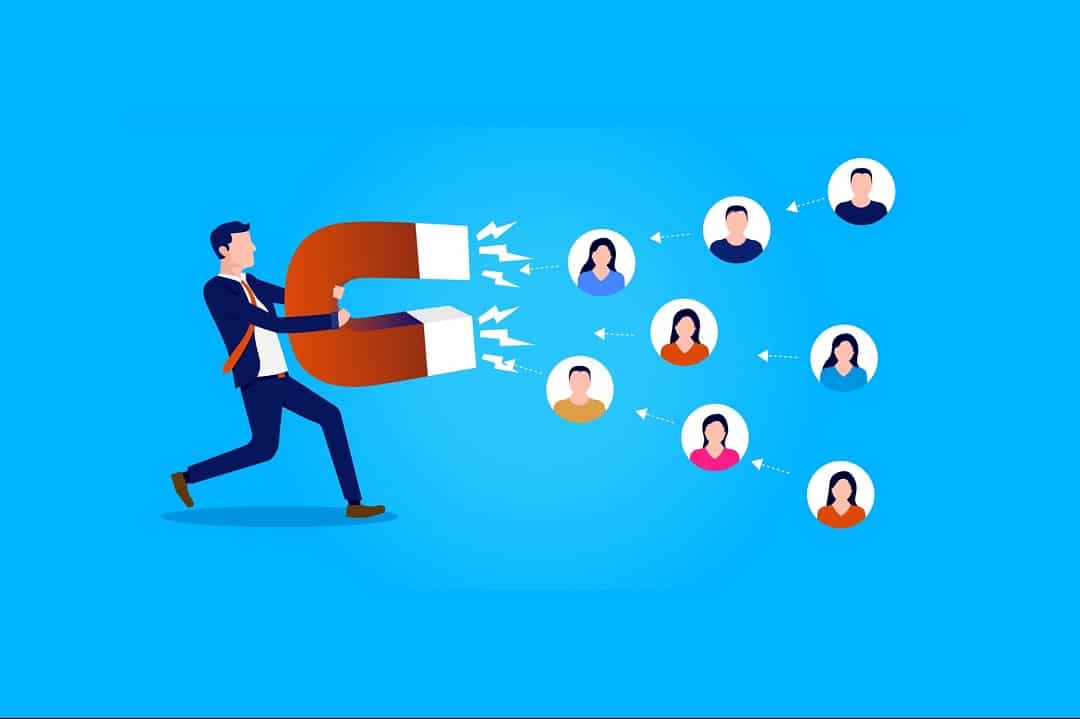 Local numbers can help you reach customers in a small area, but toll-free numbers can help you reach a much larger group of customers. Your caller ID won't make it look like you only do business in one city. Instead, toll-free numbers show potential customers that you can help people from all over North America.
This way, having an 855 area code can make your business look bigger, even if it's just you. As you target customers in other countries, your number can help you get the reputation of a full-fledged global business.
Also, if you have a sales or customer service line open 24 hours a day, seven days a week, a toll-free number lets customers know they don't need to worry about time zones before they call.
An Increase in Customer Confidence
The 855 prefixes are only given to toll-free phone numbers, usually used by well-known companies that care about their brand. Because of this, having an 855 number can help customers trust you more.
Customers will know you are a professional business they can trust if your website and other advertising materials feature a large 855 number.
Ability to Have Multiple Lines and Extensions
You can add more lines and extensions when you set up an 855 number for your business. This can be useful if, for example, you want a separate line for customer service or need to send calls to different departments within your company.
You can also use extensions to set up a virtual office, which can be helpful if you have employees who work from home or are often travelling. So, no matter where a customer is, they can always reach someone at your company. Ultimately, you can save money by not renting or caring for a physical office.
Each extension can be set to go straight to a certain phone number, so calls are always sent to the right person. And because 855 numbers can be used with VoIP systems, setting up more lines and extensions is easy and cheap.
So, if you want to make your business's phone system easier, an 855 number with more lines and extensions might be the perfect solution.
Make your Phone Number Memorable
Most local phone numbers aren't easy to remember, but toll-free numbers can be stuck in your head for a long time.
When you get a toll-free number, you don't just get to pick a string of numbers that are easy to remember. You can also choose a vanity number, such as 1-800-FLOWERS. This can help people remember your business and how to contact you, even if they don't call you right away.
Because 800 and 888 numbers were the first toll-free area codes, there aren't as many to choose from. With an 855 area code, however, you can choose from a wide range of phone numbers.
A Nationwide Presence
With an 855 number, a business can look bigger than it is, giving off an air of sophistication and success. In some situations, customers may be more likely to do business with a company they think has a presence nationwide.
If a business only has a local number, people from other areas may not call because they think it doesn't serve their area. It also makes the company seem less important because they aren't important enough to have a toll-free number.
Overall, using an 855 number is a smart way for businesses to improve their image and reach more customers with little work and cost.
Why Choose The 855 Area Code Phone Number?
People from the US and Canada often call the 855 area code number. A business would mainly use a toll-free phone number to contact more of its ideal customers for free.
Usually, toll-free numbers are used for customer service and sales. These numbers are very cheap and easy for callers to remember. It's a great way to put up ads.
You can get a phone number that stands out and is easy to remember. For instance, if you run a business that sells cell phones, you can make your toll-free number 1-855-MOBILE so that your customers can easily reach you. So, people can figure out your phone number, such as 1-855-662453, and call you.
How to Get an 855 Toll-Free Number?
A toll-free number can be helpful for a business. This helps you get to know your customers and get your business known. The person who gets the call pays for it instead of who makes it, so your customer doesn't have to think twice about calling your business.
The business can also get more calls and determine where most of them are coming from, which helps them make business decisions. The FCC is in charge of toll-free numbers (Federal Communications Commission).
The Responsible Organization (RespOrgs) sorts the area codes by what they do, and those that pass the test are given out. It's mostly a case of "first come, first served." If a certain area code is still open, you can bid on it at the auction.
Tips for Choosing The Best 855 Area Code Numbers
You shouldn't set up your business phone number by randomly picking an area code. Before choosing the best toll-free phone numbers, there are a few things you need to know.
Choose a good virtual phone number service with good reviews and customer feedback. Also, it should have the area code you want for a toll-free number.

Make sure the area code phone number is just right for your business. People should know your business type by looking at your phone number.

Ensure the toll-free phone number has all the features and services you need to communicate with your business.

Choose a phone number that can be used to make calls, send text messages, or both. Depending on which service you choose, prices can be different.

The number for the free phone call should stand out. It should make you stand out from the crowd.
How is The 855 Area Code Different from Other Area Codes? 
Most area codes are linked to places in different parts of the world. For example, Washington, DC, has area code 212, Las Vegas has area code 702, New York City has 19 area codes, and so on. The area code 855 has nothing to do with a real location.
If you get a call with the area code 855, the call could have come from anywhere in the United States, Canada, or the Caribbean. Toll-free numbers don't tell you much about where they are coming from. Most of the time, corporations own these numbers and use them for marketing and customer service.
Should I Answer Calls from the 855 Area Code?
There's a chance it's a call you must take, but it could also be a spam call. Make a list of 855 numbers you often call, so you don't get any calls you didn't expect. Even if they are scam calls, you should add them to your phone's contacts.
If someone from a real business wants to get in touch with you, they are more likely to leave you a voicemail than to try to steal your money. To avoid being charged for toll-free calls, you should talk to your phone company about how much toll-free calls cost.
The phone company should be able to tell you how much toll-free calls will cost. If your phone company charges for toll-free calls, answering the call will put a charge on your account at the end of the billing cycle.
Are 855 Numbers Allowed to Call You?
In general, someone can call you with an 855 number. Each state has its own rules about telemarketing and soliciting.
As an example, call soliciting laws are stricter in Illinois and California. Even with that, most 855 numbers can still call you, even if you don't want them to.
Is The 855 Area Code Legit or Scam?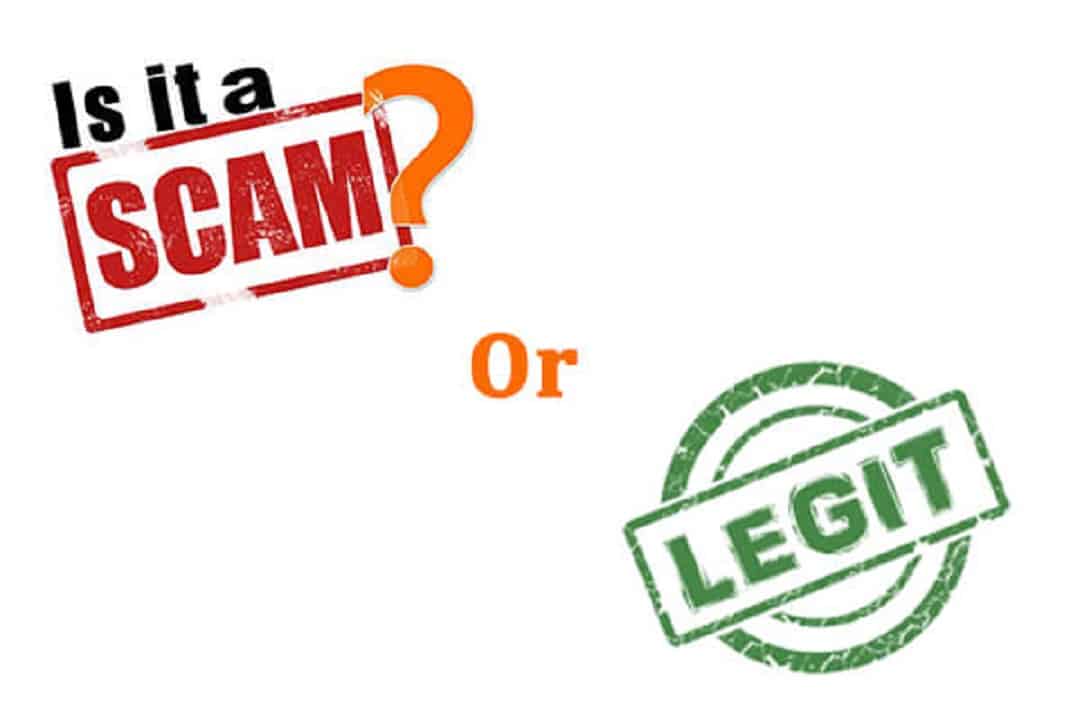 It's important to know that this area code is not a scam, but that doesn't mean you won't get spam calls from other numbers. Scammers have come up with a way to catch people by having them call different country numbers.
When you get a code for this number, you don't have to worry about it because it's real. But you should still be careful, especially when looking for information online. Don't tell anyone about your credit card under any circumstances.
Banks or other people in charge of money would never ask you for this information. You can't tell if a call from an area code of 855 is real or a scam.
Types of 855 Calls and How to Find Out Who is Calling?
You might get calls from the 855 area code for many reasons. Many legitimate businesses use the 855 prefixes for their toll-free numbers. Like any other phone number, it can be used by spammers and scam operations that send out robocalls in large numbers or try to trick people. For instance, a common toll-free call uses a recorded message or an automated voice system (i.e., a machine or computer instead of a live operator). Another common type is the "ringless voicemail robocall," which leaves a voicemail on your phone without making it ring or letting you know you missed a call.
To find out who is calling you from an 855 number and if it is real, write down the number on your caller ID and then use Google to find the company or person calling you.
Can I Send a Text to an 855 Number? 
Customers can contact a company's sales, marketing, or customer service teams for free by calling an 855 toll-free number. Texting is becoming the most common way to talk, so some 855 area code phone numbers can be used to send and receive texts.
You can send a text message to that number in those cases. The business can also text you back.
What Would Happen if I Called an 855 Number Back?
If you call a toll-free number back, it's best to know who called you. Before you call them, check with them to see if they still want to be reached. You can do this by going to their website or another way. This way, you won't fall for scams and other similar things.
Also, don't forget to call your service provider. These scammers are very good at pretending to be businesses, so they must check on this for you. Things like this don't hurt to check again, right? You can also tell your service provider about what happened. This will help people who might fall for this scam in the future.
Block Unwanted Calls from the 855 Numbers?
If spam callers bother you, you can add your number to the "Do Not Call" registry on the FCC's website. This is to stop telemarketers from calling when they shouldn't.
So, if you want to block calls from 855 numbers on your smartphone, follow these steps.
For iPhone Users 
Go to the menu for Recent calls.

Click on the I surrounded by a circle next to the number you want to block.

Choose to Get more info.

Select "Block this number" and then "OK."
For Android Users 
Go to the Recent calls section.

Select Details after clicking on the number you want to block.

Select the Block number, and then say yes.
Remember one thing, though. Follow these steps to block only one number. Calls from other numbers will still come to you.
Conclusion
Now you know that the 855 area code does not correspond to a specific place. You can get phone calls from anywhere in the U.S. No matter what area code you choose; you should try to market your toll-free numbers as a business owner.
Visit the official website of the cyber crime department for the latest information on how to get rid of many scam phone numbers. Also, be careful when you answer calls from numbers you don't know. This will keep you from giving money to con artists.
Frequently Asked Questions (FAQs) about 855 Area Code
What time zone is 855?
The 855 toll-free prefixes could come from anywhere in the US, and it covers multiple time zones, from Pacific Standard Time to Eastern Standard Time.
What city is area code 855 in?
855 numbers aren't tied to any city, just like remote teams and VoIP phones. It can bring in people from all over North America.
Does the number 855 look suspicious?
It depends. Many think 855 phone numbers belong to businesses or are more professional than local numbers. But sometimes businesses call these phone numbers too often, so some think of them as spam.
Which countries use the area code 855?
The area code 855 is used in North America, including the United States and Canada. The number is set up by the NANP, or North America Numbering Plan, part of the FCC.
What makes the 855 area code different from other toll-free numbers?
The prefix is the only difference between an 855 and any other toll-free number. They all do the same thing (as in, they are all free to call).
Is the 855 area code a toll-free number?
Yes, 855 is a free-of-charge area code. It is often used in North America and other places in the North American Numbering Plan (NANP).
Is there any difference between 800, 855, 877, and other area codes?
In no way. These extensions are toll-free and mostly used in the United States and Canada. But if you call different extensions, you might be put in touch with different businesses or people.
Are 855 numbers fake? 
No, there are no fake 855 numbers. The Federal Communications Commission is in charge of giving them out (FCC). But scammers could call you from these numbers.
How much does an 855 toll-free number cost?
Different virtual phone number providers charge different amounts for an 855 toll-free phone number. Most of the time, these numbers cost anywhere from USD 1 to USD 15.
What is the difference between 800 and 855 numbers?
The numbers 855 and 800 are both toll-free numbers. The different prefixes don't mean anything special; they came out at different times. Both are free of charge!
Subscribe to Our Latest Newsletter
To Read Our Exclusive Content, Sign up Now.
$5/Monthly, $50/Yearly