Travelling: 6 Best Low-Cost Holiday Destinations around the World
Traveling has become a great hobby for all of us. Every year we plan lots of getaways. If you can take a trip or two in style to the most exotic and striking destinations we can find.
Traveling is not usually cheap as we extend the distances to our destination. The price of the trip soars.
If you are a member of the working-class, you have a low salary and the budget that is not very buoyant for traveling. You may not have been able to afford large destinations to travel to date. You limit yourself to popular beaches in the country and cheap flights to nearby European capitals.
The main costs of a trip are associated with transport and stay. So, in order to travel cheap, you must try to reduce the budget of these elements.
In terms of transportation, the essential thing is to know how to find cheap flights. For this, track all the websites of flights you can and arm yourself with patience. It will not be easy but it is not impossible.
There are numerous websites of offers that look for the best rates that accommodation can offer. In addition, depending on how exquisite you can always give up the comfort of a hotel, for a hostel, an apartment or shared rooms.
Something that can help make your trip cheaper is to try to find destinations where money "spreads more."  That is, in front of cities with high standards of living where simply the cost of a beer eats half of the budget, it locates interesting places with a lower standard of living that makes the costs associated with shopping, meals, and leisure more affordable.
Visit Also: The 10 Best Cities to Visit in the USA
Based on all these elements, from Business Insider we have compiled the best low-cost destinations to travel to if you are a person of the working class. Six awesome places to know and, why not, to envy on your Instagram.
Morocco
Morocco is one of the low-cost destinations that will also amaze visitors with all that this country has to offer. Let yourself be seduced by the colors, flavors and smells of its main cities, and discover why this country has been marveling at artists, intellectuals and celebrities from all over the world for years.
There are many regions to explore, such as Tangier, the gateway that connects Africa and Europe. The place may be one of the best options if you are looking for cheap travel.
Bathed by the Mediterranean and the Atlantic, you can relax on its exotic beaches, get lost in the souks, tour its bazaars or remember its glorious past as one of the oldest cities in Morocco visiting the caves of Hercules or the Kasbah. You can stay in 5-star hotels even for less than 60 euros a night.
By ferry from Algeciras or Malaga, you can arrive for less than 45 euros per person if you travel without a car. There are low-cost companies like Ryanair with which you can reach Tangier for more affordable prices. At the end of July, there are flights for less than 95 euros each way. What makes Tangier a perfect cheap destination to travel in 2019.
Albania
While we all would love to spend the summer lost on some Greek island, bathed in the blue sea, majestic light and ancient and glorious past, the truth is that all that little has a cheap destination. But not all is lost. That same thing you can find in Albania, a perfect low-cost destination that hides in its interior endless secrets with which to surprise the tourist.
Perhaps, one of the least known countries in Europe, Albania, due to its communist past, has been open to tourism for a short period of time. Something that offers a plus to the visitor, who will not be bothered by the terrible agglomerations of tourists that are killing many cities.
This also means that prices have not yet been inflated by demand. A cappuccino can leave you for less than 1.20 euros and a meal for two in a restaurant for just over 20 euros.
Stunning mountains and beaches reputed archaeological sites (Such as Apollonia or Butrinto) and a capital, Tirana, with hectic urban life and a fusion of modernity and classicism is only part of everything in Albania. A country that oozes Italian, Ottoman and Mediterranean influence in its different regions is positioned as one of the best low-cost destinations to travel.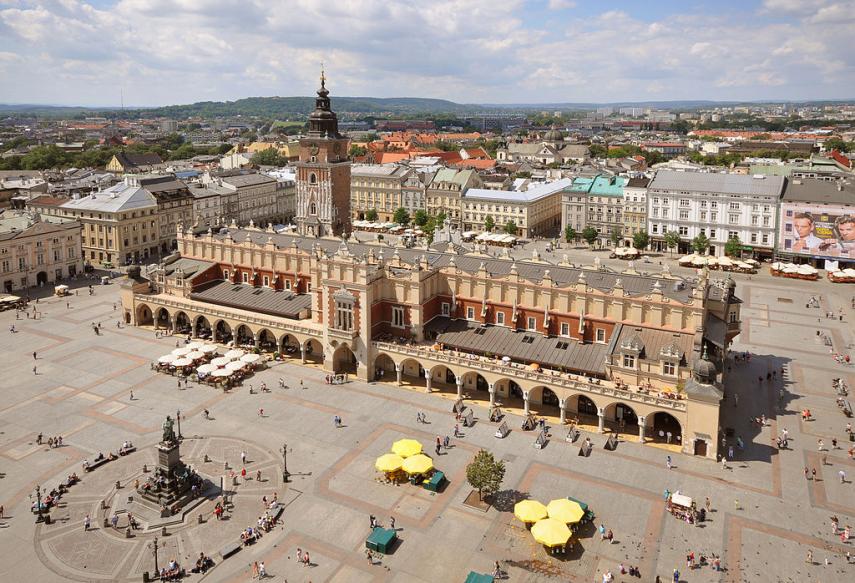 Poland
In general, Poland is positioned as one of the most affordable European destinations so far. What does not detract from all that this country has to offer its visitors?
Of all the destinations, Krakow stands out for its history, beauty and cultural and artistic wealth. Getting lost in its streets, let yourself be imbued with the effervescent university environment and know the corners of one of the oldest and best-preserved cities in Europe are elements that have long seduced anyone who decides to know this outstanding destination.
World Heritage, its Gothic, Renaissance and Baroque architecture intermingle with its hectic and modern urban life. In Krakow, you can stroll through the streets of its old town for hours, tour the Jewish ghetto, the Grzegórzki and Plac Nowy markets or witness one of the darkest events in our European history by visiting the Auschwitz Holocaust memorial.
You can also get to know the city without the trip entailing shearing your savings. As an example, among some of the best hotels in Krakow, many barely exceed 50 euros a night.
Mozambique
Africa is undoubtedly one of the most exotic and attractive destinations that exist. Although sometimes this majestic continent is not exactly cheap, most African countries later have lower living standards than ours, so the stay will be quite affordable.
Of all of them, Mozambique can be a great option. It is a cheap destination, a little tourist and also safe. According to the indications of the government of USA, traveling to Mozambique does not imply extreme caution. It is true that due to its tendency to natural disasters it is advisable to be aware of the meteorological parts.
Described by Lonely Planet as one of the most attractive capitals in Africa, Maputo shows visitors the mix of the architecture of low houses and adobe with the large buildings resulting from its past as a Portuguese colony.
Chaotic and visceral, you can spend the day haggling in their markets and fish markets or lying on the beach. The country is bathed by the Indian Ocean and offers true wonders for lovers of sand and the sea.
In addition, the rest of the country has many offers, the island of Mozambique, the Quirimbas archipelago or Lake Niassa are some of the most wonderful landscapes.
Ecuador
Crossing the Atlantic is also possible even if you are looking for low-cost destinations to travel.  Ecuador is the place you are looking for.
Although you may not find it shocking or popular enough first, be sure it will not disappoint you. A colonial architecture, Andean peaks and of course the Amazon rainforest are treasures that you will only find in the country that is located in the center of the world, hence the equator line.
To start, the simplest and most affordable is to get to Quito. The capital allows visitors to immerse themselves in their Spanish colonial past, with churches, shrines, and mansions still very well preserved. Located at 2,800 meters of altitude, the city has a rich historical heritage to know and its old town is one of the best-preserved in Latin America.
If you are looking for something else, the city will not disappoint you, the kindness of its people and the festive atmosphere of many of its main streets will make your stay in Quito unforgettable.
The country offers natural wonders such as the Galapagos Islands, Andean peaks, indigenous villages or impressive national parks.
Reaching these exotic and distant lands is not as expensive as it seems. From Madrid, it is easy to find flights to Quito that are around 500 euros without much anticipation, which makes it one of the cheapest destinations if you want to reach the other side of the Atlantic.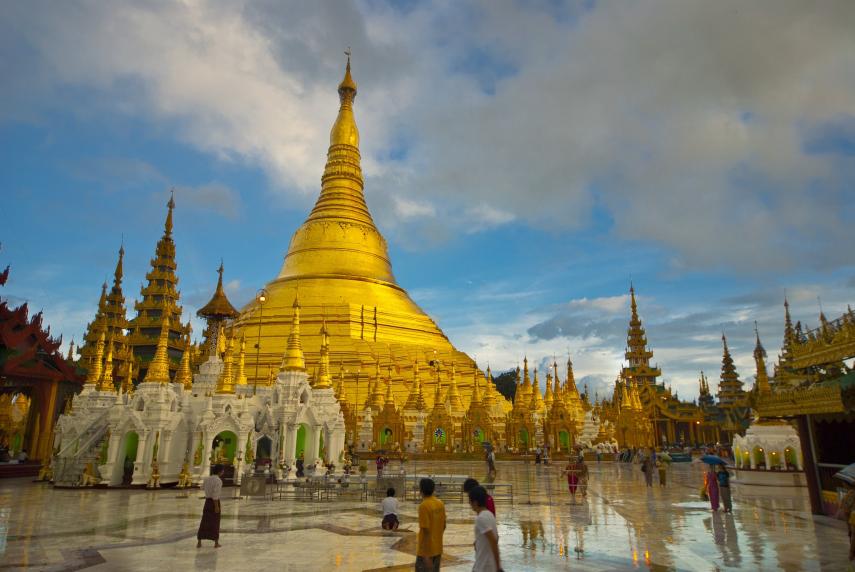 Photo Credit: Pixabay
Myanmar
Southeast Asia is one of the regions that most excitement seems to be waking up late in travelers. It is that for a few years it seems that everyone has to go to Thailand. Bali seems to have become the Beni dorm of millennials.
If the money does not arrive for great trips, it can be more difficult to know the many charms of the millenary cultures and the exuberant nature that these destinations offer. But as an alternative, there are somewhat more affordable countries than others in this region.
Among the cheapest destinations in Southeast Asia, Myanmar (also known as Burma) is placed as a great option. To start even if flying away entails a significant outlay, you can find interesting offers to this country with anticipation. From Barcelona, it is possible to fly to Yangon (Yangon) for less than 500 euros (of course with stops). In this sense, you can try to book a flight with a stopover, long stops that in addition to lowering the price can allow you to know other destinations.
Staying does not necessarily have to be very expensive. In this city, you can easily find 5-star hotels for about 80 euros. So, you can always lower the quality a little and save more. All this makes it a great low-cost travel destination.
Yangon, Mandalay, Bagan temples, Inle Lake or the religious settings of Mount Popa and the Golden Rock are some of the most magical and essential places in the country.
READ MORE: 8 Most Beautiful Places to Visit in London