Get Early Access to Premium Products with ZYN Rewards [Detail Guide]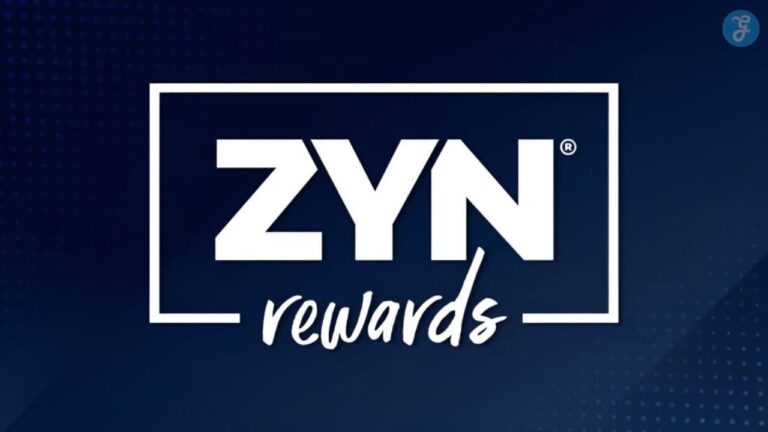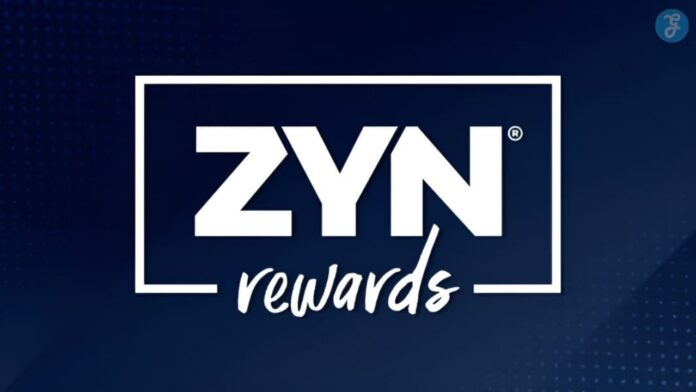 Are you looking to unlock the advantages and features of ZYN Rewards? Becoming part of the exclusive rewards program can give you access to premium products such as tech gadgets, outdoor gear, limited edition ZYN apparel, and much more.
In this blog post, we will look at all aspects of the ZYN Rewards program so that you can make smart decisions when redeeming and collecting points. Plus, with our latest update in 2023, an even better user experience awaits you! Get ready to learn how YOU can join the ZYN Rewards community today!
Content Highlights
ZYN Rewards is a loyalty program available to nicotine pouch users over 21 years of age; it rewards customers with points they can use towards exclusive offers, discounts, products, and gift cards.
Premium rewards such as tech gadgets, outdoor gear, and limited edition apparel can be redeemed by collecting enough points from eligible purchases or activities.
The ZYN Rewards experience has been updated in 2023 with improved user experience & functionality, changes to the rewards catalog & updated privacy policy.
Participation requires members to abide by the rules outlined in the privacy policy, which cover areas related to how personal information is collected/used, data cookie usage & when sharing will occur with trusted partners.
What are ZYN Rewards?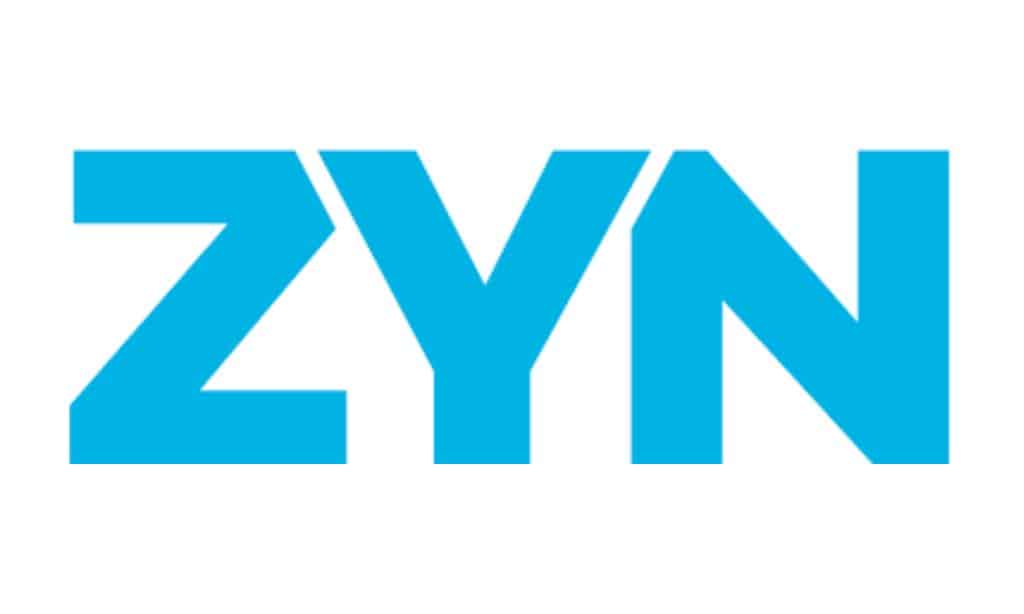 ZYN Rewards is a loyalty program designed to reward customers for their purchases of ZYN pouches.
How the program works
The ZYN Rewards program allows participants to collect points when purchasing a specially marked ZYN product. Points can also be earned through activities such as sharing on social media and referring friends.
How to sign up for ZYN Rewards
To become a member of ZYN Rewards, users must scan the QR code on the back of their ZYN can and create an account. Here's how you do it:
Visit www.zynrewards.com and click 'Sign Up Now
Enter your name, contact information, date of birth
Scan or enter the unique QR code found on the bottom panel of your pack
Earning points through purchases
Earn points towards rewards with every purchase of specially marked ZYN nicotine pouches. Scan the QR code on the back of each can or enter your ZYN membership number at checkout, and you'll receive points that can be redeemed for multiple prizes. A double points day is also available on certain dates where participants can earn even more points per product purchased.
Points earned through purchases will go directly into your account balance and never expire if you remain an active member in good standing with the program. Rewards include gift cards, exclusive offers, discounts, and free items – all redeemable using accumulated points.
Redeeming points for rewards
Rewards are a great way to enjoy the ZYN Rewards program and can be redeemed in exchange for a selection of premium products, gift cards, discounts on new purchases, free products, and exclusive offers. Points can also easily be accumulated; users receive 1 point per pouch of ZYN purchased and bonus points when they share about ZYN on social media or refer friends to join the Reward Program.
Through regular use and taking advantage of special offers such as double points days now and then, users can quickly amass their cache of rewards! Redemption is easy – log into your account online or via the app with a valid email address provided during registration. From there, it's just 2 clicks away – select the preferred reward you would like to redeem from the list available at your fingertips.
The Benefits and Features of ZYN Rewards (2023)
Explore the full range of perks and rewards ZYN users are eligible for when joining the program. Some of the benefits of Zayn Rewards are-
Exclusive access to merchandise, experiences, and events: Zayn Rewards members get exclusive access to merchandise, experiences, and events. This could include anything from early access to new releases to tickets to meet-and-greets.
Discounts and promotions: Zayn Rewards members get discounts and promotions on a variety of products and services. This could include anything from music downloads to concert tickets.
Early access to new music: Zayn Rewards members get early access to new music from Zayn. This could include anything from new singles to new albums.
Behind-the-scenes content: Zayn Rewards members get exclusive behind-the-scenes content, such as videos and photos from recording sessions and music videos.
Chance to win prizes: Zayn Rewards members have the chance to win prizes, such as signed merchandise, concert tickets, and even meet-and-greets with Zayn.
Premium products available as rewards
Under the ZYN Rewards Program, customers will be able to redeem points for a variety of rewards, including premium products. These products can include tech gadgets such as drones and game consoles, outdoor gear like camping tools and backpacks, limited edition ZYN apparel, gift cards from select retailers, and more.
With each point you collect by using ZYN Nicotine Pouches or engaging with our community on social media, you will increase your chances of redemption for these exclusive rewards! The more points they accumulate- the bigger the reward they can redeem – up to several excellent items varied in nature with just one click away now! Whether you're looking for something practical or luxurious – there is bound to be something here to fulfill any customer's desire.
ZYN Community engagement
ZYN Rewards strives to build a strong, interactive community with its users featuring exclusive rewards such as premium products. Through social media channels and other online tools, the program encourages customers to share their experiences and invite friends to join the fun.
This helps with customer retention and reduces churn by forging long-term bonds. Engagement activities include posting photos or videos of ZYN products on Instagram, participating in giveaways and product reviews, or even referring new users for bonus points.
All this culminates into creating a rewarding holistic experience for the user where activities are recognized within the platform, further motivating involvement over time, thus reducing churn rates and encouraging loyalty amongst members.
Related Read: Fortune Coin Casino Summer Rewards
Terms and conditions of the program
The ZYN Rewards program has several terms and conditions that customers should know. Participation is open to adults 21 or older who use tobacco or nicotine products.
Customers must sign up for the rewards program to earn points; these can be earned through qualifying purchase transactions at participating retailers. Points have no cash value and cannot be transferred, sold, gifted, or shared with others.
Redeemable rewards require a minimum amount of points and are subject to availability. Additionally, all rewards must comply with applicable laws and regulations in the United States and other countries where redemption may occur.
Updates to ZYN Rewards in 2023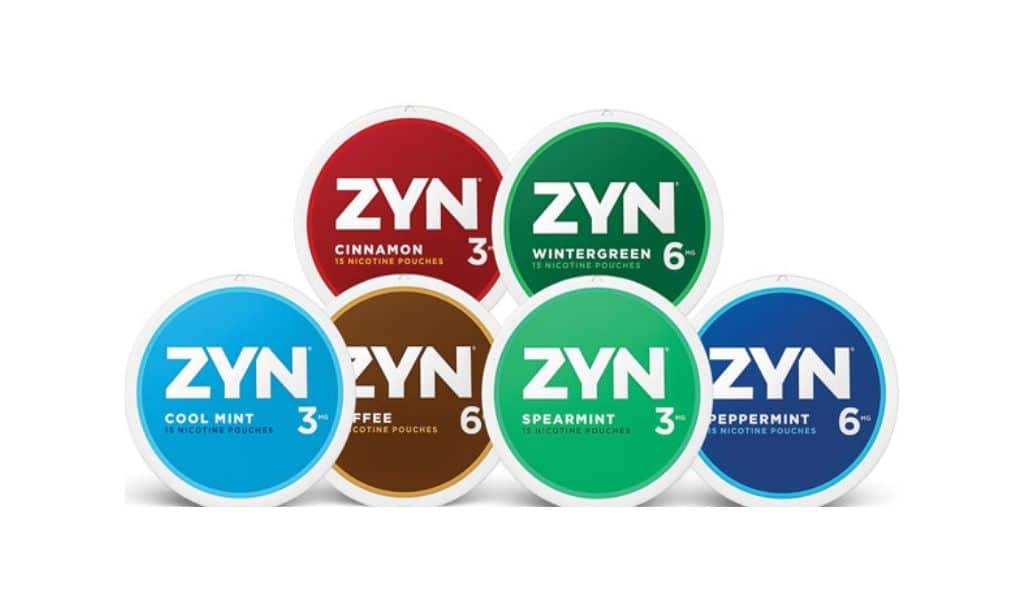 This year, the ZYN Rewards experience has been enhanced with improved user experience and functionality, changes to the rewards catalog, and an updated privacy policy.
Improved user experience and functionality
The ZYN Rewards program has undergone major changes this year, intending to enhance the user experience further and improve functionality in several ways. All new customers receive double bonus points for their first purchase as part of the loyalty initiative.
Additionally, there have been updates to web design aesthetics and improved navigation throughout the website for an easier experience on both desktop and mobile platforms. Furthermore, users are now able to check their points balance directly from their Order Confirmation page – making it simpler to track earned rewards without navigating away from the checkout process.
Together, these improvements ensure that each individual's journey within ZYN Rewards is even more seamless.
Changes to the rewards catalog
In 2023, ZYN Rewards is rolling out a suite of updates to the rewards system. This includes changes to the rewards catalog, where users can redeem points from purchases and activities in-app for premium products or unique experiences.
The program will also allow members to engage with the ZYN Community by participating in special challenges and exclusive exclusives reserved only for their customers. Furthermore, any purchase made through the ZYN Loyalty Program is covered under updated user agreement terms and conditions that ensure maximum rewards without compromising consumer privacy or security.
With these changes, members will have even more options than ever before when it comes to turning their hard-earned points into items or experiences they truly appreciate!
Updated privacy policy
ZYN Rewards updated its privacy policy in 2023, which now covers areas such as the personal information users provide when signing up for and participating in ZYN Rewards.
The upgraded policy also includes more detailed provisions regarding data and cookie usage, third-party access to collected data, marketing emails, and how to opt out of them if desired.
To comply with this new policy, users must verify their age through Identity Verification at the time of sign-up so that they can attest to their agreement on these terms. As part of the broader update, ZYN Rewards has clarified its rules about collecting and using customer data, including specifying why it collects the information, how it is protected from unauthorized access or disclosure, and under what circumstances it is shared with trusted partners.
Common Questions about ZYN Rewards
As part of being an informed customer, readers can find detailed answers to their questions regarding the program and its updates.
How many points do you earn per ZYN pouch?
The points earned per ZYN pouch can range from 1 to 15. The exact amount depends on the product and any promotional offers available at that time. Participating in double points days allows customers to earn even more rewards, allowing them to add more savings to their next purchase.
Additionally, by signing up for ZYN Rewards, you can easily track your points balance and receive notifications when special bonus point days occur. These bonus day promotions offer a great way for customers to get extra value from their purchases while also receiving exclusive discounts or free shipping deals on select products.
What rewards can be obtained with points?
Members of the ZYN Rewards program can earn points to redeem rewards for discounts, free products, and exclusive offers. Points can be earned through various activities, such as connecting with ZYN on social media or purchasing items from their store.
Depending on the user's membership tier, they may also receive access to special promotions offering double point days or bonus points when recommending friends. Rewards in the program include vouchers and free products such as pouches, sunglasses, apparel, and home goods that can be unlocked with enough points accumulated over time.
This loyalty platform allows users to save money on their purchases while being rewarded at every milestone.
According to ZYN Rewards terms and conditions, the program does not mention the ability to share or transfer points. Therefore, it is unclear whether sharing or transferring points is possible within the ZYN Rewards system.
Additionally, no information is provided about whether ZYN Rewards points can be shared or transferred. Readers should bear in mind that while there are several features and benefits of being a member of the rewards program, such as premium products available as rewards and community engagement activities, this particular feature has not been confirmed by ZYN Rewards for 2023 updates thus far.
Shop rewards in the ZYN Rewards Store
The ZYN Rewards Store is the perfect place to redeem points for a variety of premium rewards. From tech gadgets and outdoor gear to limited edition apparel and gift cards – there are plenty of options for every shopper.
With points accumulated over time, members can indulge in amazing products without spending extra money! Plus, check out any exclusive items available occasionally.
Finding something you love is easy – use your earned points toward an item or combination you prefer. Start shopping today and see how far your loyalty with ZYN rewards will take you!
Terms and conditions of ZYN Rewards
Participants signing up to join ZYN Rewards must be at least 18 years of age and must provide their email addresses. Point accrual on purchases is based on individual price expansions, with a maximum point limit of 150 per order.
Points cannot be shared or transferred between participants' accounts, so any reward items ordered using points will only be redeemable for the profile associated with that purchase.
Members can also access exclusive deals and product releases in the ZYN Community and bonus promotional activities. Further limitations may apply depending on regionally; for example, minors in some regions do not qualify for participation in promotional activities due to local laws and regulations governing such programs.
A valid ID may need to be presented when collecting rewards from participating stores to ensure it goes towards the user that earned them, along with confirming all information entered into your account is accurate and true before submitting them.
To keep your membership active, you can't use revoked points more than one month after they've been lost if you didn't meet their requirements. This includes but isn't limited to, reselling products you got through rewards from participating retailers or third-party sites without getting permission first from the ZYN Rewards program rules, guidelines, or fraud within unexpected ways of getting points totaling more than three times the normal amount you normally get each month.
Frequently Asked Questions (FAQs)
We answered some commonly asked questions about the ZYN rewards. Check below if you have any queries.
1. What is ZYN Rewards?
ZYN rewards is a payment and rewards system that allows users access to exclusive deals, free items, and discounts at various retailers.
2. How can I log into my Zyn Rewards account?
You can log in to your Zyn Rewards account by visiting their website and entering the email address or username associated with your account along with your password.
3. Does using my 93K card get me additional Zyn Rewards?  
 Yes, when you use your 93K card to make purchases, you will automatically receive bonus points, which can be used for even more rewards in the future!
4. Is it possible to hack into the ZYN Rewards list? 
No, it is not safe nor possible for anyone to hack into or manipulate the official ZYN Rewards list of eligible stores as they are regularly updated and approved by agencies such as 93K Security Services, who protect user data from third parties attempting any misconduct practices.
Subscribe to Our Latest Newsletter
To Read Our Exclusive Content, Sign up Now.
$5/Monthly, $50/Yearly