U.S. Beefs Up Naval Presence Near Israel Amid Gaza Conflict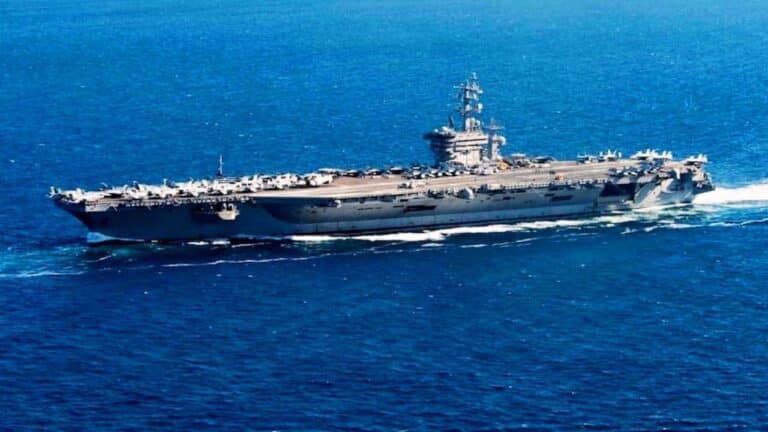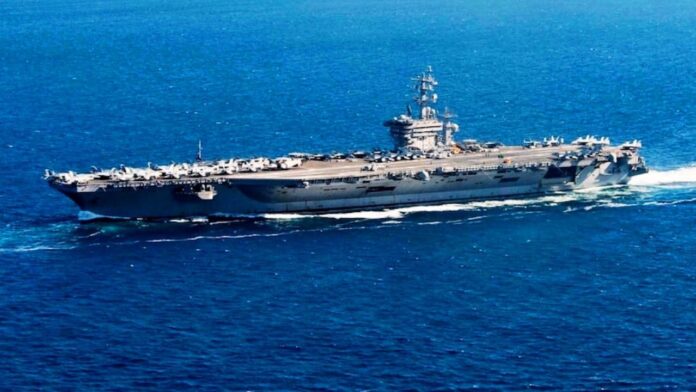 The Pentagon has ordered a second aircraft carrier strike group, the USS Eisenhower, to join the USS Gerald R. Ford carrier already stationed in the eastern Mediterranean Sea near Israel. This muscular show of American naval might is intended to deter Iran or Hezbollah from escalating the ongoing conflict between Israel and Hamas in Gaza.
Eisenhower Strike Group Deployed to Eastern Mediterranean
Defense Secretary Lloyd Austin confirmed the Eisenhower's deployment in a statement, saying "I have directed the USS Dwight D. Eisenhower Carrier Strike Group to begin moving to the Eastern Mediterranean." He explained the move is "part of our effort to deter hostile actions against Israel or any efforts toward widening this war following Hamas's attack on Israel."
Earlier in the week, senior U.S. officials said the Ford's presence near Israel was meant to reassure the Jewish state of U.S. support and dissuade Iran from meddling. "These posture increases were intended to serve as an unequivocal demonstration…of U.S. support for Israel's defense," one official said. In addition, you can also read an article on- Israel Declares State of War in 2023: The Reasons Behind With Latest Updates
U.S. Considers Sending Additional Amphibious Assault Ship 
Beyond the two carrier groups, the Pentagon is weighing deploying the amphibious assault ship USS Bataan closer to Israel. The Bataan carries rotary aircraft that could provide additional support if necessary, according to U.S. officials.
Eisenhower Left Virginia Saturday Bound for Middle East
The Eisenhower departed Norfolk on Saturday for a scheduled Middle East deployment. It was already set to participate in exercises in the region under U.S. European Command. But its pending deployment led to speculation it could be rerouted to the eastern Mediterranean. 
In the end, Austin ordered the Eisenhower to split off and join the Ford near Israel. The Eisenhower strike group includes guided missile cruisers and destroyers for protection. Additionally, you can also read about- Israeli Airstrike Kills 19 Civilians in Gaza Refugee Camp
Ford Arrived Near Israel Earlier This Week
The Ford carrier group reached the eastern Mediterranean on Tuesday. In addition to the massive aircraft carrier, it includes the guided missile cruiser USS Normandy and several destroyers.
You May Find Interest: Israel vs Palestine Conflict History: Casualties, Peace Attempts, and More