Paige Bueckers Makes Emotional Return for UConn After Two Injury-Plagued Seasons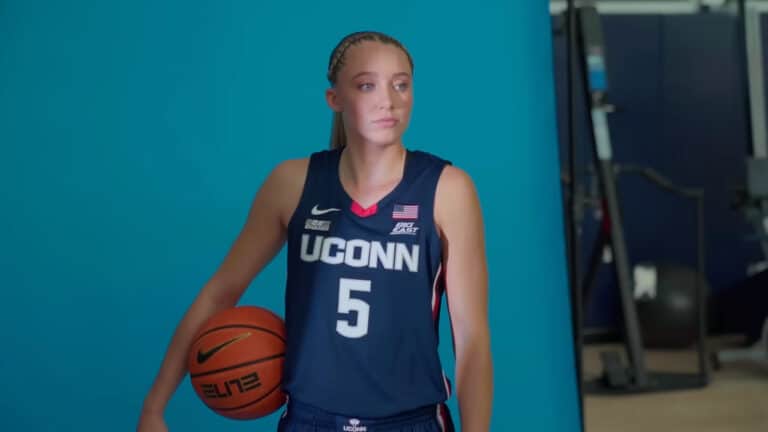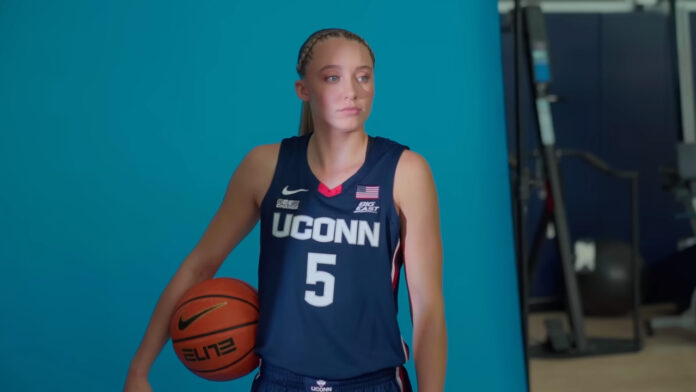 Star UConn women's basketball player Paige Bueckers stepped back on the court for an official college game for the first time in 19 months on Wednesday night.
Her journey back from two major knee injuries has been filled with ups and downs. But she took a meaningful step forward in UConn's 102-58 win over Dayton.
Bueckers finished with 8 points, 7 rebounds and 4 assists in her return. The stats weren't eye-popping. But for Bueckers, this was about much more than numbers. It marked a long-awaited return to competitive basketball after nearly two years spent rehabbing and watching from the sidelines.
The road back hasn't been linear. Bueckers is learning to be patient with herself and celebrate incremental progress. She admitted it's a "process" regaining her rhythm and conditioning. But she accomplished her main goal – simply being back out on the court surrounded by teammates.
A Rollercoaster Two Seasons for Bueckers
Bueckers entered UConn in 2020 as the nation's top recruit and immediately delivered on sky-high expectations. She swept National Player of the Year honors in 2021 after averaging 20 points and 5 assists as a freshman.
Behind Bueckers' brilliance, UConn reached the Final Four before losing to Arizona. She seamlessly handled the pressure and carried the Huskies offense with clutch plays.
But an ankle injury during the 2021 NCAA Tournament foreshadowed Bueckers' next two injury-plagued seasons. She fractured her tibia in early December 2021, missing significant time. UConn struggled without her, but she returned for the 2022 NCAA Tournament.
Bueckers willed UConn to an epic Elite Eight win over NC State, scoring 15 points in overtime. But she couldn't get past nemesis South Carolina in the title game. That was her last full game for a long time.
A torn ACL sustained in August 2022 forced Bueckers to miss the entire 2022-23 season. After two years of starts and stops, she had to watch her teammates from the bench again.
An Emotional Return After 19 Month Absence
Finally cleared to play this fall, Bueckers relished her return to action against Dayton. She described gratefulness for even frustrating moments like getting yelled at by coach Geno Auriemma.
After two years away, she was anxious to dive back into the game's physicality and unpredictability that she's often made look so graceful.
The media hype surrounding Bueckers' return only added pressure and outsized expectations. But she tried to tune that out, focusing on enjoying playing again after the mental toll of her long rehabs.
Bueckers displayed her usual competitiveness and court vision. But rust was understandably evident after so much time off. She described her mindset as "a work in progress" trying to regain her flow.
Fiery Interactions with Coach Auriemma
Auriemma, renowned for his fiery coaching style, could be seen berating Bueckers at points and pulling her from the game. He later explained he was trying to rein in her aggression and urge patience.
These emotional interactions demonstrated that the close coach-player relationship remains intact. Auriemma knows the sky-high standard Bueckers sets for herself and tries to ease pressure as she finds her footing.
Bueckers took the tough coaching in stride, saying she likes when Auriemma yells at her because it means he cares. She appreciates any opportunity to improve after so much time away that she would have done "anything" just to get scolded again.
Managing Minutes in Return from Injury
While eager to unleash her full game, the UConn staff is taking a cautious approach to Bueckers' minutes following her ACL recovery. She played 20 minutes in her first outing back.
Auriemma acknowledged Bueckers wants to immediately play huge minutes again but said he will impose his own incremental restrictions. Her playing time will increase gradually over the season as she rebuilds stamina.
Finding Her Role on a Deep UConn Team
Beyond conditioning, Bueckers also faces adapting to a reshaped UConn roster that evolved in her absence. She may not need to carry as heavy a load.
Forwards Aaliyah Edwards and Aubrey Griffin have emerged as interior scoring threats alongside top recruit Ice Brady. Guards Azzi Fudd and Lou Lopez Sénéchal can fill it up from the perimeter.
So while Bueckers will still direct the offense with her floor vision, she doesn't need to average 20 points per game as she did her freshman season. She can focus more on facilitating and opportunistic scoring.
Auriemma said Bueckers is dedicated to whatever role serves the team best. After two years of being confined to the sideline, she's simply ecstatic to contribute again however needed.
Eyes on Returning to Final Four
Of course, Bueckers' competitive drive hasn't faded. She still badly wants to lead UConn back to the Final Four after falling just short in 2022.
With Bueckers running the show again, UConn likely enters the season as title favorites. They have owned women's college basketball for decades under Auriemma.
But the path forward won't be smooth for Bueckers or the team. As she noted, there will be ups and downs as she shakes off rust against elite opponents. However, she expects to round into form by conference play and make another deep March run.
For now, Bueckers is cherishing finally being back on the court again no matter the results. After two arduous years of rehabbing injuries, she's regained the chance to do what she loves most – play basketball alongside her UConn sisters.