Trent Boult Becomes Third-Fastest to 200 ODI Wickets at Cricket World Cup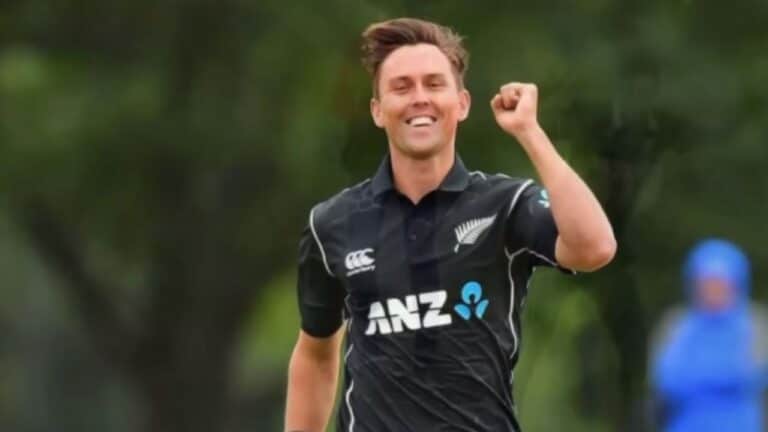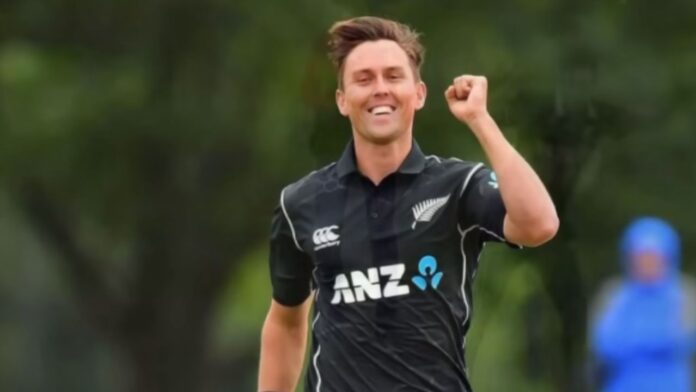 Veteran New Zealand fast bowler Trent Boult became the third-fastest ever to 200 ODI wickets on Friday. He accomplished it in just 107 matches during the World Cup clash with Bangladesh.
Boult removed opener Liton Das off the first ball before taking his 200th wicket later, caught by Mitchell Santner. Only Starc and Saqlain Mushtaq recorded 200 ODI scalps quicker than the Kiwi.
Remarkable Speed to Landmark for Boult's Career
Boult has been a stellar performer for New Zealand since his 2012 debut but reaching 200 wickets in only 107 ODIs highlights his world-class credentials.
His brisk pace to the milestone is only topped by Starc's 102 matches and Saqlain's 104. He ranks above icons like Muralitharan, McGrath and Waqar.
6th New Zealander to Reach ODI Wickets Milestone
The left-armer became the sixth Kiwi bowler to break the 200-wicket barrier in ODI cricket through his sensational career consistency.
He joins the likes of Hadlee, Vettori, Mills, Bond and Southee in a select group of New Zealand bowling legends.
First-Ball Wicket a Rare, Special Feat
Boult made history by snaring Das off the first delivery of the World Cup match, a rare achievement managed only 5 times previously at the tournament.
It was Boult's third ODI first-ball wicket, with Sri Lankan great Vaas holding the record at five.
Advancing Towards Further Milestones
Now sitting on 199 ODI scalps, Boult is on the verge of becoming the fastest New Zealander to reach 200 wickets in the format if he grabs one more wicket.
At just 34 years old, more special milestones likely await in Boult's already glittering career.
Trent Boult's Path to ODI Dominance for New Zealand
Boult's extraordinary ODI career for the Black Caps stems from his potent left-arm swing bowling and remarkable consistency over the years:
Natural Swing Bowling Mastery
His innate ability to make the ball curve both ways through the air at high pace gives Boult a deadly bowling arsenal to outfox batters.
Swing bowling mastery sets him apart from other fast bowlers and makes him hugely challenging in all conditions.
Consistent Accuracy and Control
Boult maintains exemplary accuracy while generating movement, forcing batters into false shots. His economy rate of under 5 highlights exceptional control.
This gives batsmen no breathing room, building relentless pressure and earning rewards.
Incisive Opening Spell Danger
Boult is at his most lethal with the new ball, evidenced by his three first-ball wickets. His swing and seam poses immediate problems.
He has dismissed star openers like Warner and Bairstow cheaply multiple times, exposing middle orders.
Partnership with Southee Since 2011
Boult has formed a prolific partnership with veteran Tim Southee spanning over a decade of ODI dominance for New Zealand.
The lethal left-right bowling pair has devastated batting lineups around the world during its 500+ wickets together.
Legacy as New Zealand's Greatest ODI Bowler
While many Kiwi greats preceded him, Trent Boult makes a strong case as New Zealand's best ever ODI bowler through his sensational career achievements:
Most ODI wickets by a Kiwi left-arm quick with 199
Strike rate under 30, economy rate under 5 highlight top-class skill
Dominates all conditions unlike peers who rely on swing alone
Devastating opening spells that immediately put teams under pressure
Compares favorably against icons like Hadlee, Bond, and Vettori
Still going strong in his mid-30s, with more milestones likely to come
Boult's superlative record and longevity cement his status as a New Zealand ODI legend still crafting his legacy. 200 ODI wickets is just the latest feather in this world-class bowler's cap.