Harry Kane and Kylian Mbappe Lead Europe's Top Goalscorers In 2023-24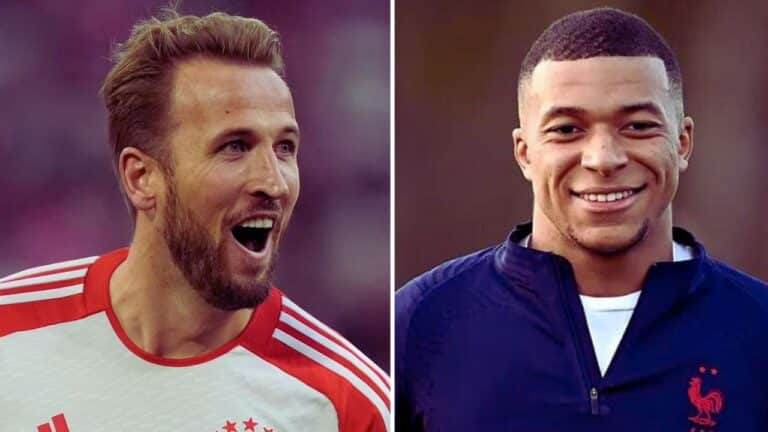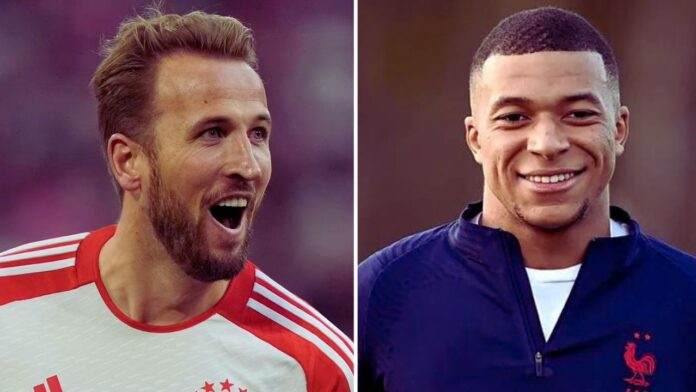 The 2023–24 season marks the start of a new era as, for the first time in 20 years, neither Lionel Messi nor Cristiano Ronaldo feature in one of Europe's top leagues. The two superstars dominated scoring for nearly two decades, racking up almost 1,000 league goals between them and lifting 10 European Golden Shoes.
But with Messi now in the MLS and Ronaldo a free agent, their era of sheer dominance has come to an end. The stage is set for a new generation of stars to cement themselves as Europe's leading marksmen.
Kane Tearing Up the Bundesliga
The early pacesetter is England striker Harry Kane, who has made a blistering start to life in Germany with Bayern Munich after 12 prolific seasons in the Premier League. With 17 goals already, he has scored more than any Bundesliga player managed all of last season.
Kane already has three hat-tricks and, at this rate, could genuinely challenge Robert Lewandowski's record of 40 league goals in a campaign—a feat many thought unlikely to ever be matched. When Kane ripped apart Borussia Dortmund recently with a sublime four-goal haul, it showed there may be no stopping the 29-year-old as he enters his peak years.
Surprise Package: Guirassy Not Far Behind
Less well known is Stuttgart striker Serhou Guirassy, who arrived this summer on a permanent deal after impressing on loan last term. The 27-year-old has taken his game to new heights, helping promoters Stuttgart defy expectations by sitting third in the Bundesliga table.
Guirassy is averaging over a goal per game this season—a better rate than any other player on this list—notching 15 goals in just nine appearances. While Kane and Bayern were seen as title favorites, the rise of Guirassy perhaps embodies the openness and unpredictability of this new post-Messi and Ronaldo era.
Mbappe Stakes His Claim
After never quite hitting the 30-minute mark with PSG, Kylian Mbappe finally seems determined to step up as the main man after Messi and Neymar's departure. With 13 goals in just 11 appearances, Mbappe's numbers look set to go stratospheric this season as he aims for his first European Golden Shoe.
Still only 24, the French phenomenon perhaps sensed Messi's presence would eventually restrict his ability to fully unlock his boundless potential in Paris. But now the shackles are off, and Mbappe looks ready to show he can be the world's most dominant attacker.
Haaland's 'Dip' Still Sees 13 Goals
Incredibly, the only surprise is that people have suggested Erling Haaland has lost his touch while still averaging a goal per game for Manchester City with 13 in 12 Premier League outings. The Norwegian showcased a level of elite finishing not seen since Ronaldo and Messi were in their prime.
And while Haaland may have started slightly slower than anticipated, he remains on course to claim another Premier League Golden Boot in his debut Manchester City season. The scary reality is that he likely still has levels to reach.
Young stars Jude Bellingham and Lautaro Martinez also impressed
The list also features two young stars staking their claim as future heirs to the Messi and Ronaldo thrones as Europe's preeminent superstars. 20-year-old Jude Bellingham has made a lightning start to life with Real Madrid, while Inter hitman Lautaro Martinez has stepped up in Romelu Lukaku's absence. Both look set for huge seasons.
In Bellingham, Real possesses a supremely gifted midfield talent who belies his age with remarkable displays that showcase technique, vision, leadership, and an unrelenting drive to succeed. He marked his arrival at the Bernabeu by equaling Cristiano Ronaldo's record goalscoring start.
Similarly, Martinez announced himself on the world stage by inspiring Argentina to World Cup glory. With his tenacious work rate, lethal finishing, and developing link play, the 25-year-old seems ready to carry the creative burden left by Lukaku's underwhelming loan spell.
Salah, Openda, Moreno, and Sane Complete the Top 10
The rest of the top 10 features familiar faces producing excellent early-season form. Liverpool marksman Mo Salah continues to underline his world-class consistency with 10 goals. Rising Belgian striker Lois Openda has slotted seamlessly into the Bundesliga with RB Leipzig.
Villarreal's Gerard Moreno has shaken off a slow start, and RBayern flyer Leroy Sane seems to have rediscovered his sky-high potential.
But the names now etched onto the European scoring charts symbolize a wider changing of the guard, with Messi and Ronaldo's powers waning. An exciting blend of elite veterans and precocious young stars has emerged to usher in the new era. Additionally, you can also read about- Lionel Messi's 2022 World Cup Match Jerseys Headed to Auction, Valued at $10 Million
The Path Clear for New Stars
As Kane, Mbappe, and Haaland tantalize with their early scoring form, they have underlined the opportunity for a new forward line to cement themselves as the sport's dominant forces in this post-Messi and Ronaldo landscape. There is a captivating sense of unpredictability and possibility over who may now emerge to lead the new era.
Can Kane translate his Premier League scoring prowess to the Bundesliga and challenge Lewandowski's seeming unbreakable records? Will Mbappe claim the first of multiple Golden Boots en route to cementing his legacy? Or will Haaland's cyborg-like numbers see him break new statistical barriers despite the supposed 'dip'?
Beyond them, perhaps the accelerating development curves of Bellingham and Martinez will see two new world stars born. Or Guirassy goes from strength to strength to fire Stuttgart towards an unlikely title tilt.
The sheer depth of emerging elite talent ensures the departure of Messi and Ronaldo, while signaling the end of an iconic period in football history and opening up European football for a new golden generation to take center stage. Their early-season form suggests the future remains in safe hands.
You May Find Interest: Brazil's New Generation Eager to Step Up in Neymar's Absence