Lionel Messi's 2022 World Cup Match Jerseys Headed to Auction, Valued at $10 Million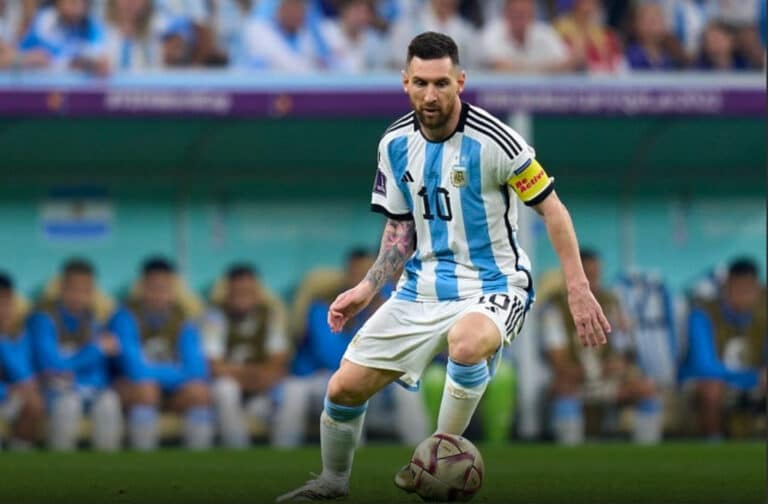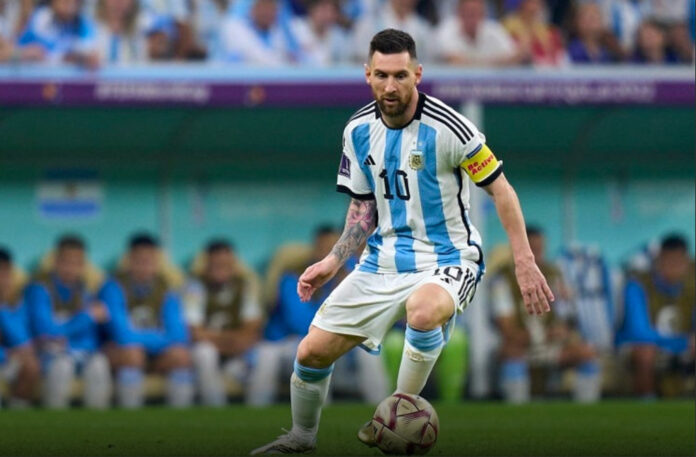 A unique set of six match jerseys worn by Argentinian football legend Lionel Messi during his nation's victorious 2022 FIFA World Cup run will be auctioned by Sotheby's in December.
The jerseys are expected to fetch an astonishing $10 million in total, based on pre-auction estimates. This would set a new record for sports memorabilia sold at auction.
The collection represents a rare opportunity to own an artifact from Lionel Messi's long-awaited World Cup triumph. It contains both of his shirts from the early group stage matches against Saudi Arabia and Mexico.
Also featured are jerseys from later tournament games like the Netherlands quarterfinal and final showdown with defending champion France. Each shirt was worn specifically during the first half of those contests.
This caps off the set with representation spanning Argentina's entire undefeated run to the pinnacle of global football. The tangible links to history have spurred massive interest, leading to the record valuation.
Bidding is predicted to surpass $10 million based on Messi's soccer icon status and the momentous occasion. This would eclipse the $10.1 million sale last year of Michael Jordan's 1998 NBA Finals "Last Dance" jersey, the current record holder for an individual sports memorabilia item.
Rare items with concrete events and players intrinsically attached garner premium value from collectors. The combination of Argentine football history and Messi's career-defining achievement should drive unprecedented demand.
As the sports memorabilia market continues to expand, match-worn jerseys are attaining art-like status as cultural artifacts that symbolize career hallmarks.
New companies like AC Momento are partnering with marquee athletes to manage and promote their memorabilia through channels like auctions. Open visibility and bidding are securing higher prices for elite jersey sales.
While already a star, Messi's long-sought World Cup victory has elevated his mythical aura even further globally. This escalated demand for tangible mementos is reflected in the record pre-auction estimate.
In a charitable gesture, Messi and auction organizer Sotheby's have designated part of the proceeds to benefit the UNICAS Project, which supports research into rare pediatric diseases in Barcelona. Donations will aid the Spanish children's hospital's initiatives.
This exemplifies Messi's values of compassion and gratefulness after achieving his ultimate dream. By allowing others to share in his World Cup legacy, his jerseys now carry a humanitarian dimension beyond just historical significance.
The combination of global star power, national pride, record-setting potential, and philanthropy makes this auction an unprecedented event for fans and collectors. As his on-pitch career nears its conclusion, the jerseys cement Messi's unparalleled imprint while making a vital impact off-pitch.