5 Tips for Starting a Portable Restroom Company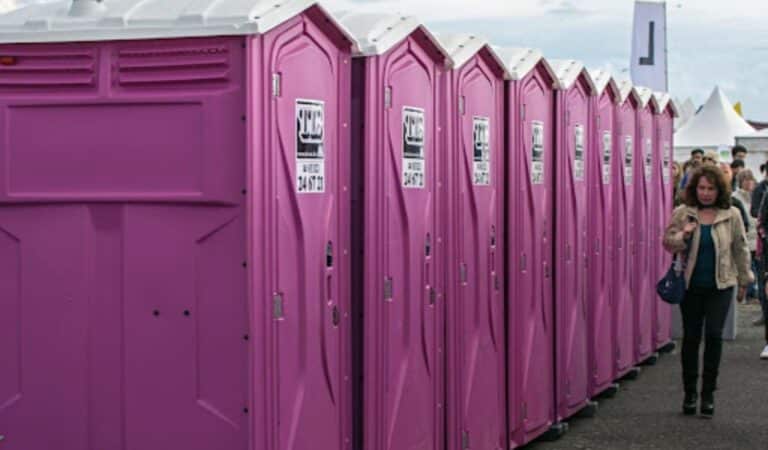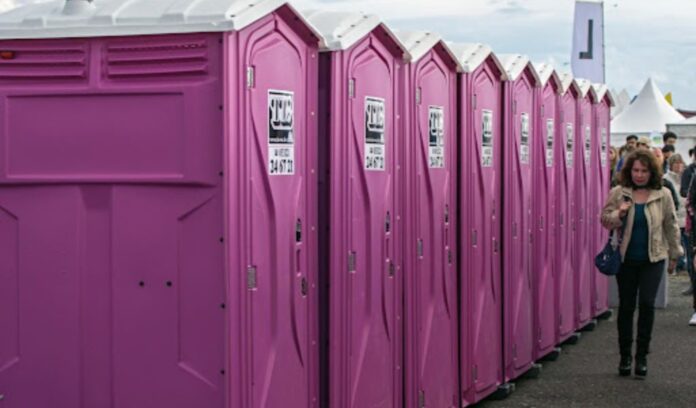 Listen to the Podcast:
Are you an entrepreneur at heart? Have you ever considered starting a portable restroom company?
But before you start shopping for restrooms, you need to plan properly. The last thing you want to do is jump into starting this kind of business without having done the proper research.
In this article, we'll cover all the things you need to know before deciding to start a portable restroom company.
Let's get started!
1. Develop a Business Plan
Start by outlining your financial objectives and projected expenses and revenues. Factor in estimated startup costs such as portfolio registration, equipment costs, environmental permits, and more. Break down your target markets and geographic areas to identify demand and competition.
Lastly, brainstorm a marketing plan to reach clients, develop a website and social media presence, and identify the most cost-effective methods of digital or traditional advertisement. Following a well-thought-out business plan can pave the way for a successful and portable restroom business.
It's important for a new porta potty company to understand state and local regulations related to the permitting process. First, decide where you will be located. Different states and jurisdictions have different rules and regulations, so find out what will be expected.
Evaluate your target market, the service you offer, and the need for a permit. Make sure to secure any necessary permits, licenses, and inspections before you start your startup business. Construct a plan that outlines your services and identifies any potential barriers, such as zoning laws, local regulations, and health community restrictions.
3. Invest in the Right Equipment
Starting a portable restroom company can be a lucrative business, but it is important to invest in the right equipment like porta potties. To get the business started, look into the type of available porta potties near me, and choose the most suitable ones.
Investing in features such as flushing toilets, hand sanitizers, and air fresheners can enhance the customer experience and help draw in more business. Also, look into renting a variety of porta potties so you can cater to different events, such as large music festivals, marathons, or sporting events.
4. Secure a Reliable Transportation Fleet
When purchasing, research the warranties for each vehicle, as well as the service plans for potential maintenance and repairs. Be sure to look for any prior recorded damage, such as bodywork, and check the ground clearance of each vehicle.
Additionally, gasoline tanks should be checked for they are each capable of full loads, and weight capacity limits for each vehicle should also be taken into account. Ensure that each vehicle is properly insured and that employees are provided with well-maintained safety gear.
5. Utilize Effective Advertising Strategies
When starting a portable restroom company, it's important to utilize effective advertising strategies to reach potential customers. Start by creating marketing materials highlighting the benefits of choosing your company and the value you will bring to the customer experience.
Use targeted marketing by sending mailers to and placing ads in magazines and newspapers that reach the most likely customer base. Investing in a website and optimizing it to reach the top ranks of Google search engine results is another great way to reach potential customers and increase brand recognition. 
Learn More About Portable Restroom Company
Starting a portable restroom company takes lots of planning, research, and patience. With the right strategy and guidance, it's possible to be successful in this business.
Researching the necessary licenses and insurance, visiting local competitors, and developing a comprehensive business plan are just steps to getting started.
Visit our main blog for more!
Subscribe to Our Latest Newsletter
To Read Our Exclusive Content, Sign up Now.
$5/Monthly, $50/Yearly