Ten Countries Flooded in 12 Days: Is This the Future of Climate Change?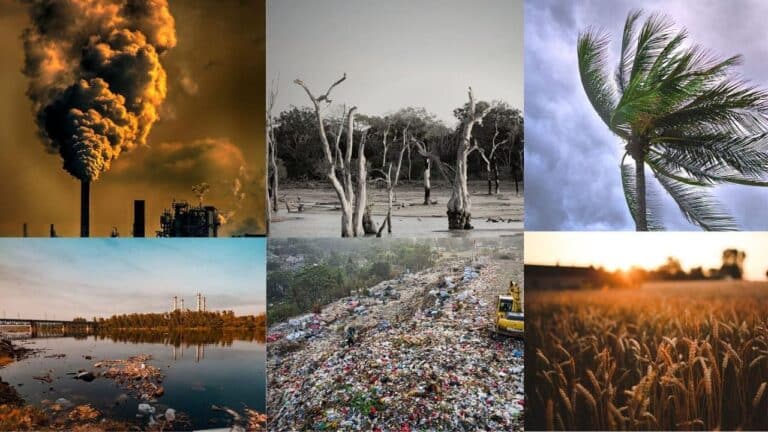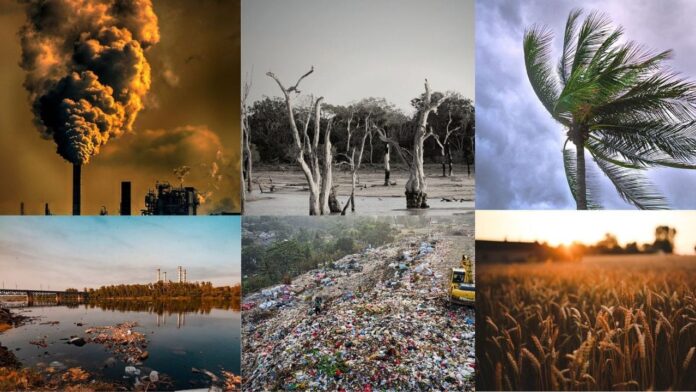 A typhoon blasted across Hong Kong in September, destroying trees and flooding the city. It was the first of a series of extreme weather disasters that impacted eleven nations and territories in only 12 days, the most devastating being the floods in Libya, which killed more than 11,000 people and left others missing, according to the UN.
Scientists warn that as the climate issue worsens, these types of extreme weather events, which affect countries all across the world, may become more prevalent, putting pressure on governments to prepare.
"Global warming actually changes the properties of precipitation in terms of frequency, intensity, and duration," said Jung-Eun Chu, an atmospheric and climate scientist at the City University of Hong Kong, adding that the devastation this summer was caused by a combination of factors, including natural climate fluctuations.
The massive flood toll also underlines the urgent need for governments to prepare for this new reality, as well as the manner in which conflict-torn and impoverished countries are on the front lines of climate disasters.
Governments must "be ready," according to Chu. "They have to start thinking about it, because they've never experienced these kinds of extreme events before."
One of Europe's Worst Storms
Storm Daniel battered portions of the Mediterranean region last month, the result of a very strong low-pressure system that developed a "medicane" – a relatively unusual type of storm with features akin to hurricanes and typhoons that may bring deadly rains and floods.
The storm, which began on September 5, first hit Greece, dumping more rain in a single day than is generally recorded in an entire year. Streets turned into lethal rivers, drowning entire communities and prompting emergency officials to rescue families from their flooded homes on inflatable boats.
According to Greek Prime Minister Kyriakos Mitsotakis, at least 15 people died in what he dubbed "one of the most powerful storms to ever hit Europe."
The floods that accompanied the country's disastrous wildfires "have the fingerprints of climate change," Greek environment minister Theodoros Skylakakis told CNN on Tuesday.
"This has been the warmest summer on record." "The sea was very warm, which resulted in this one-of-a-kind meteorological event," he explained.
Neighboring Turkey was also affected, with at least seven people killed. Residents in forested areas had to walk through knee-high water surrounded by downed trees, while portions of Istanbul, the country's largest metropolis, experienced fatal flash floods that killed at least two people.
Severe floods also affected Bulgaria, north of Greece, killing at least four people.
Storm Dana, another storm in Europe, brought severe rain to Spain, damaging homes and killing at least three people.
Devastation in Libya
Storm Daniel caused the most devastation in Libya, as it swept across the Mediterranean, building strength from the sea's exceptionally warm waters before dumping torrential rain on the country's northeast.
According to the International Committee of the Red Cross (ICRC), the devastating rains caused the collapse of two dams, unleashing a 7-meter (23-foot) wave. The water raced toward Derna, destroying entire communities and sweeping homes into the sea.
According to the UN, more than 11,000 people have died and at least another 10,000 are still missing, with many believed to have been washed out to sea or trapped beneath wreckage.
Experts say the enormity of the calamity has been substantially compounded by a combination of causes including aging infrastructure, poor warnings, and the effects of the rising climate crisis, as the country reels and search and rescue attempts become desperate.
"This is a tragedy where climate and capacity collided to cause this terrible, terrible tragedy," UN assistance director Martin Griffiths said on Friday.
Libya has been plagued by a civil war and a political standoff for almost a decade, with the country divided by two competing administrations since 2014, one of which is not recognized by the majority of the international community and controls the territory in which Derna is located.
Experts warn the North African country's divided state has left it unprepared for flooding and may impede the delivery of desperately needed humanitarian relief.
"The situation in Libya has been steadily deteriorating due to years of conflict and instability, compounded by the impacts of climate change," said Ciaran Donnelly, senior vice president for crisis response, recovery, and development at the International Rescue Committee.
"Globally, climate change has increased the frequency and intensity of these extreme weather events, making it even more difficult for communities to cope and rebuild, particularly in conflict-affected regions," he added.
Read More: Climate Change Impacts on Agriculture and Food Supply 
Asia's Dueling Typhoons
While the magnitude of devastation and loss of life in Asia was smaller, it had to contend with lethal and extraordinary storms.
During the first week of September, two typhoons, Saola and Haikui, moved through the region within days of each other, causing severe damage in the self-governing island of Taiwan, the metropolis of Hong Kong, and other sections of southern China, notably Shenzhen.
Though Typhoon Saola closed schools and businesses in Hong Kong for two days, the major damage occurred a week later when the city was hit by a sudden storm, with flash floods drowning metro stations and trapping ivers on highways.
According to Hong Kong authorities, the storm brought the greatest hourly rainfall since records began in 1884.
Typhoon Haikui in Taiwan knocked off power to tens of thousands of houses, forcing more than 7,000 residents to evacuate.
According to Chu, the two typhoons were a "exceptional case" that set the stage for an extremely violent storm the following week. Typhoons delivered two slow-moving air masses, each heavy with moisture and moving in opposite directions, which collided and dropped the water on Hong Kong.
"If there was only one typhoon, there would not be this much severe precipitation," she explained. While the event isn't clearly related to climate change — the merging typhoons happened "by chance" – human-caused global warming is fueling greater storms.
"As the climate warms and the (ocean) surface warms, the atmosphere can hold more moisture," she explained. "An increase in temperature of one degree Celsius allows the atmosphere to hold 7% more moisture."
She referred to the history of Hong Kong's hourly rainfall records. There used to be decades between record-breaking rainfall occurrences, according to Chu, but the gaps are closing quickly. Extreme weather that used to happen just once in a lifetime is becoming more often as our planet warms.
Rainfall in the Americas
Parts of the Americas have also been flooded. According to CNN's regional network CNN Brasil, more than 30 people died in Brazil last week as a result of severe rains and flooding in the state of Rio Grande do Sul – the worst natural disaster to hit the state in 40 years.
According to Brazilian meteorologist Maria Clara Sassaki, the state received the usual amount of rainfall expected for the entire month of September in less than a week.
Meanwhile, in the United States, the Burning Man festival gained international news after a major downpour hit the area, prompting tens of thousands of attendees to be advised to preserve food and water while stranded in the Nevada desert.
In just 24 hours, the rural location received up to 0.8 inches of rain, which is roughly twice the typical September rainfall.
Flooding in Massachusetts has destroyed hundreds of homes, businesses, and infrastructure, including bridges, dams, and railways. According to weather service data, rainfall in parts of Massachusetts and New Hampshire has been more than 300% above normal during the last two weeks.
According to experts, record-warm ocean temperatures have fueled a ferocious Atlantic hurricane season that shows no signs of abating.
According to the National Oceanic and Atmospheric Administration, the oceans have accounted for more than 90% of global warming during the last 50 years.
It means that more storms can form than would otherwise be feasible in a typical El Nio year, according to Phil Klotzbach, a research scientist in Colorado State University's Department of Atmospheric Science. Even storms that weaken due to wind shifts can survive and regain power once they find better circumstances.
Subscribe to Our Latest Newsletter
To Read Our Exclusive Content, Sign up Now.
$5/Monthly, $50/Yearly