Taylor Swift Partners With Google, But Technical Difficulties Arise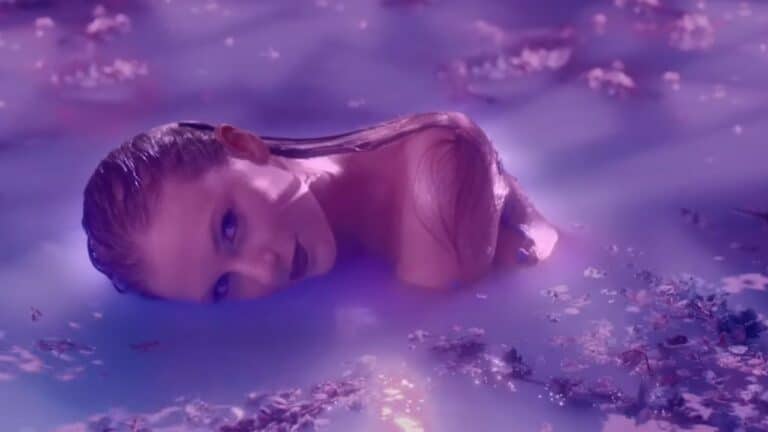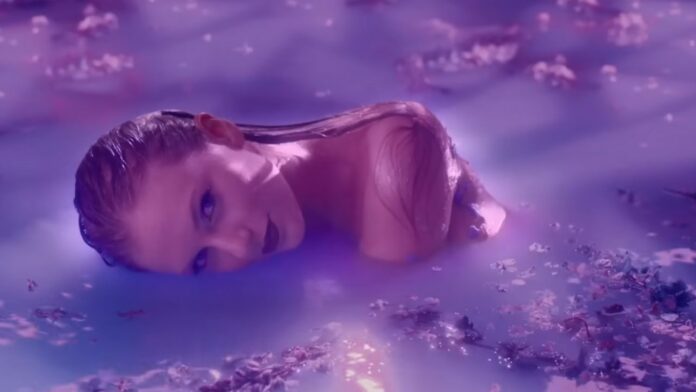 On Tuesday, Taylor Swift fans faced some challenges as they embarked on a virtual Easter egg hunt to uncover the track titles for her upcoming release, "1989 (Taylor's Version)."
The pop sensation had previously announced this re-recording during a performance in Los Angeles, teasing that it would include previously unreleased songs, a treat for her devoted fans. In her earlier re-recordings, Taylor Swift had also shared special vault tracks as a bonus for fans who streamed or purchased the albums.
To unveil the vault tracks for "Fearless (Taylor's Version)" and "Red (Taylor's Version)," Swift had used a creative approach, releasing a video with scrambled letters, which piqued the curiosity of her dedicated followers.
Adding to the excitement, Google joined the fun on Tuesday by announcing a unique twist. They introduced a search function that generated 89 puzzles for fans to solve, eventually revealing the names of the new songs. Google playfully explained, "You'll be helping Swifties around the world get out of the woods (or unlock the vault) as everyone collectively solves 33 million puzzles." This gamified approach became the key to discovering the elusive vault track titles.
Interestingly, some international fans had already noticed a small blue vault icon appearing when they searched for "Taylor Swift" over the weekend. This mysterious vault symbol sparked anticipation and speculation as Swifties eagerly awaited the big reveal of its significance.
🚨| Taylor Swift is seemingly teasing the 1989 (Taylor's Version) vault track reveal through Google search!

"Welcome to the 1989 (Taylor's Version) vault" pic.twitter.com/onGIorK7ra

— The Eras Tour (@tswifterastour) September 16, 2023
The puzzle kicked off with the vault unveiling a jumbled version of Taylor Swift's upcoming album title. As fans attempted to crack the code by entering their guesses into the search bar, it was supposed to unlock more puzzles and clues.
However, quite a few fans, began to suspect that something might have gone awry. Despite their diligent efforts in searching for answers, they found themselves stuck with no apparent progress in sight.
I almost got in but it's not working anymore 🫠 pic.twitter.com/UZrGEbg1QM

— lea 🌙 (taylor's version) Paris N4 / Lyon N1 (@leaTSwiftie) September 19, 2023
im upset because its not actually working because so many of us cant even play https://t.co/AK3wYxtuST

— теоdоrа | SEEING TAYLOR 🫶🏼 (@tuzicuvas) September 19, 2023
update: i've only been able to submit 4 of them does someone know how to successfully submit an answer? the only thing that's worked for me is deleting it off of my google search history if i had already guessed that answer before but it's not working anymore pic.twitter.com/QIdzkVH3yD

— tori (feat. phoebe bridgers) (from the vault) (@tangledtori) September 19, 2023
Welp I managed to solve a whopping 5 vault puzzles before it stopped letting me submit answers and then stopped showing up entirely so when y'all hit 33 Million just remember that you'd only have 32,999,995 without my contribution 😘

— Steven Sullivan (@Stevensully99) September 19, 2023
im trying to do this taylor thing its not working pic.twitter.com/h92PD9oIsw

— ells₊˚✧ (@icuntrry) September 19, 2023
A sense of frustration began to simmer among some fans who found themselves unable to participate in the puzzle hunt, or who were simply dismayed by the substantial number of puzzle completions required, especially when the game appeared to be experiencing technical glitches.
One user, voicing their discontent on the social media platform X (formerly known as Twitter), commented, "I feel like Taylor constantly forgets how big she is. 33 million is a lot when you take into account the vault not working. Google has to process who is playing the game and who is genuinely trying to search for sunglasses, which I think is what screws this all up." This sentiment reflected the mixed feelings circulating within the fan community as they grappled with the challenges of the virtual Easter egg hunt.
In a playful tone, another fan chimed in with a jest, saying, "we're definitely not getting 33 million before the album comes out with this stupid vault not working." This lighthearted comment captured the prevailing sentiment of fans grappling with the challenges of the virtual Easter egg hunt.
Google, acknowledging the issues, posted a message on X (formerly Twitter) late on Tuesday to address the situation. They reassured Swifties, saying, "Swifties, the vault is jammed! But don't worry, there are no blank spaces inside. We're in our fix-it era and will be out of the woods soon." This message aimed to ease the concerns of fans who were eagerly awaiting the puzzle's resolution.
As of Tuesday, a representative for Taylor Swift had not provided an immediate response to requests for comments.
Meanwhile, Taylor Swift herself added to the excitement by sharing a video clip on her Instagram. The clip featured a blue vault opening and was captioned with a playful reference to her fans' search efforts: "You can tell me when the search is over… if the high was worth the pain." This post caused a spike in searches for "Taylor Swift" and maintained high interest for several hours, according to Google Trends data. Swift's popularity peaked at 3 p.m. on Tuesday, two hours after she made the post, before gradually declining.
Fans can mark their calendars for the release of "1989 (Taylor's Version)," set to launch on October 27, exactly nine years after the original album's debut.