From Driveway Disaster to Cash Converter: The Junk RV Selling Handbook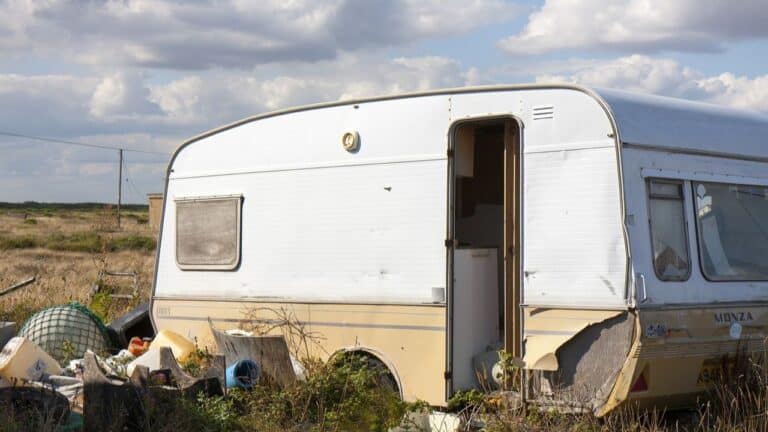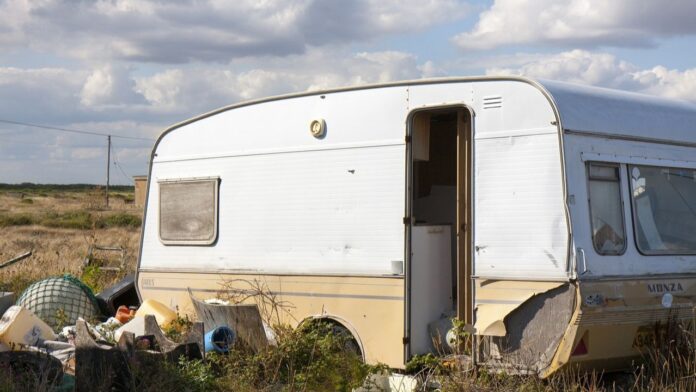 Do you have an unused or unwanted RV taking up valuable real estate in your driveway or yard? Do you think your only choice is to pay a company to haul it away to the nearest landfill? Despite looking like junk, your junk RV still retains some value. The trick to converting it from an eyesore to a cash source is to know how to sell it. If this interests you, stay tuned for how to do so.
Is Your RV a Junk RV?
Most who own one are well aware of what they have. Unfortunately, some RV owners are completely clueless about the fact that theirs has hit the unkind category of junk. They foolishly keep flinging cash at them, fixing an endless array of mechanical issues. While it can be difficult to accept the fact that a rig has outlived its usefulness, the sooner owners do so, the sooner they can get some cash for their clunker. To determine if your rig is junk, here's how to do so:
Learn what its resale value is by using an online RV value calculator
Tally up its repairs over the last 6 months or the cost of a necessary repair
If this figure equals half or more of the RV's value, you have a junk RV
How To Sell Your Junk RV
If you're still reading, then it's obvious that you've determined that you own a junk RV. There's no need to weep, as your beloved wreck still holds some value. Just because it's now labeled as a junk RV doesn't entirely mean it's junk. Between private buyers, junkyards, and specialized junk RV dealers, you do have some options. The easiest way to get cash for a junk RV in Oklahoma is to sell it to a specialized dealer. A professional junk RV buyer will haul yours away while leaving you with a pretty penny. However, if you are on the fence and you want to have all the options before making a decision, here's the lowdown on each:
Private Buyers
Even though your RV has hit junk status, that doesn't mean that you can't find a private individual who's interested in purchasing it. Plenty of DIYers are looking to purchase their next project, and that next project could be your junk RV. The downside is that this sales method could prove to be both time-consuming and fruitless. That's not to say it can't be done, but with the used RV market already flooded, locating an interested junk RV buyer could take some time.
Junkyards
If your RV has hit the hard category of junk, why not take it to the junkyard? They certainly do buy junk, but unfortunately, while they'll buy just about anything, payouts may be pennies on the dollar. Junkyard rates can change daily depending on the market rates for metals, but can also greatly vary between yards. You'll probably be responsible for getting your junk RV to them, so if it's not roadworthy, consider the additional expense of having it towed and deduct that from any payment you'd receive.
Specialized Dealers
One of the best ways to unburden yourself a junk RV is to sell it to a specialized dealer who only purchases junk RVs. Despite a decade or more of use, excessive mileage, or even expensive but necessary repairs, these junk RV buyers will pay a handsome price for what others would call junk. They'll tow away your unwanted RV as a part of the service, handle all of the paperwork, and within 24 hours, you can free up some prime real estate space and have some cash in your pocket.
The Junk RV Selling Handbook: The Bottom Line
Once you've determined that you own a junk RV, the next thing you should do is figure out what to do with it. Dumping money into it doesn't make financial sense, and abandoning it in a sketchy neighborhood is unethical. You could try pitching it to a private buyer, but that could prove to be difficult.
The best way to unload a junk RV is to sell it to a specialized junk RV buyer. It's all they buy, and they pay a pretty penny for them. There are no hidden fees, and they prepare all of the paperwork. Don't hold on to a hunk of junk. Sell it to a junk RV buyer today.