Schools Seek PTA Fundraising Ideas in USA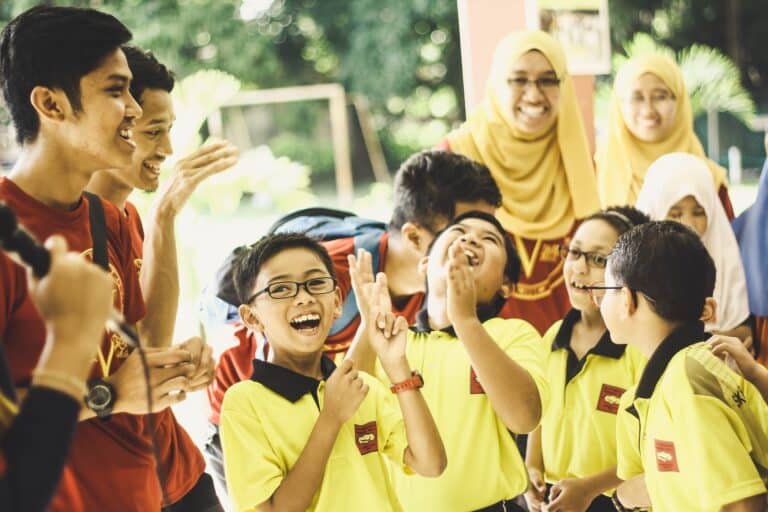 This time of year, school starts to feel the strain. Now that the semester has started, money is tight, students are going back to school with debt from high school, and parents feel pressure to give their kids the best education they can. To make things even worse, school fundraising can be very hard. But don't give up! Schools can think of lots of easy, fun, and successful ways to raise money. In this blog post, we'll explain how fundraising works and help you pick the best one for your school. We will also tell you how to run a successful fundraiser and what kinds of fundraisers schools can do. Lastly, we'll give you a list of resources that schools may find useful when planning and putting together their fundraiser. Read on for ideas on how to raise money for your school, whether you're feeling overwhelmed or just need a little inspiration!
 

What is school fundraising?
Let's start at the beginning. School fundraising is exactly what it sounds like. It means setting up events and activities that are sponsored by a school or school district and are meant to bring in extra money for the school. Fundraisers are usually set up and run by parents, PTA groups, and volunteers. They can be as simple as a donation page on the school's website or as big as dances or field trips.
The money raised can be used to pay for extracurricular and academic activities, such as clubs and sports teams, or to help a student pay for school. They can also be used to help cover the costs of running school day-to-day, especially when the administration doesn't have enough money. But the US government won't pay for music, sports, or art programs in schools. So the parents, teachers, and students themselves have to do it. Fundraising Zone helps schools and kids' teams raise money so they can buy things like new computers, books for the library, musical instruments for the school band, or new basketball gear for their school team.
So what's a parent to do?
Joseph Wolpin of fundraisingzone.com tells us, "Budget cuts mean that many students will do without. So parents and teachers work very hard to raise funds for the children. From garage sales to selling snacks like popcorn and everything in between. Why does the PTA do this? It is because they want their kids to have the best educational experience possible. Parents Teachers Associations believe that the arts, music, and sports help students get the best well-rounded education available.."
Before You Start School Fundraising
Before you start any of the fundraising ideas for the school listed below, take a moment to think and answer the following questions:
Consider your context. How much money does your school need for the whole school year and beyond?
What are your goals? Be specific. Instead of saying, "We need to raise money for our sports program," make a list of the sports equipment you need (alongside their prices).
When do you need to have the funds? Do you need the money quickly, or is it okay to get it over the course of the school year?
What is the expected timeframe? Is this project going to take one month, three months, or six months (including planning and evaluating)?
What resources are available to you for fundraising?
For instance, how many hours of volunteer work can your team do?
Who is the leader, and who will assist?
Don't just wing it if you want your school fundraiser to be a big success. Take some time to think about your goals, ambitions, and resources, even if you're very busy. A small amount of planning might go a very long way. Then you'll be all set to start!
What are the best school fundraisers?
 There are a lot of different types of school fundraisers, from hands-on events to ones where you don't have to do much. Every kind of school fundraiser has its own pros and cons in terms of how to plan for it, how many volunteers are needed, how long it will take to set up, and how much money it is likely to raise.
Some school fundraisers can be done without a lot of help, while others need to be managed carefully at every step. What works best for one school or fundraising group might not work as well for another. When thinking about the best school fundraisers, each school should carefully look at what it needs and what it already has. Most of the time, the best way for a school to raise money is to do a mix of different types of fundraisers, like one-time events and ongoing campaigns, all through the year.
Conclusion
It can be hard to choose the right fundraiser for your school. But if you follow the tips in this blog, you'll be well on your way to planning an event that goes well. We have covered everything, from figuring out the goals of the fundraiser to picking the right type of fundraiser. So, why don't you just do it? Start making plans now for your school's fundraiser.