Five Benefits of Improving Pharmacy Inventory Management
Delivery-focused, the pharmacy industry is on a constant hunt for a breakthrough hitting the right spot with automation. Pharmacy automation will help the companies serve the rising demands of cutting-edge products and make the competition easy for clinicians, pharmacists, and pharmaceutical companies.
Medical dispensers, compounding systems, tablet counters, and other pharmacy automation products have entered the market. These products work in a significant way in making life easy for pharmacists. The automation system also packs up with a punch of productivity, efficiency, and integration, and what's more. The pharmacist can devote more time to patient safety and care. Let's first know the basics of pharmacy automation.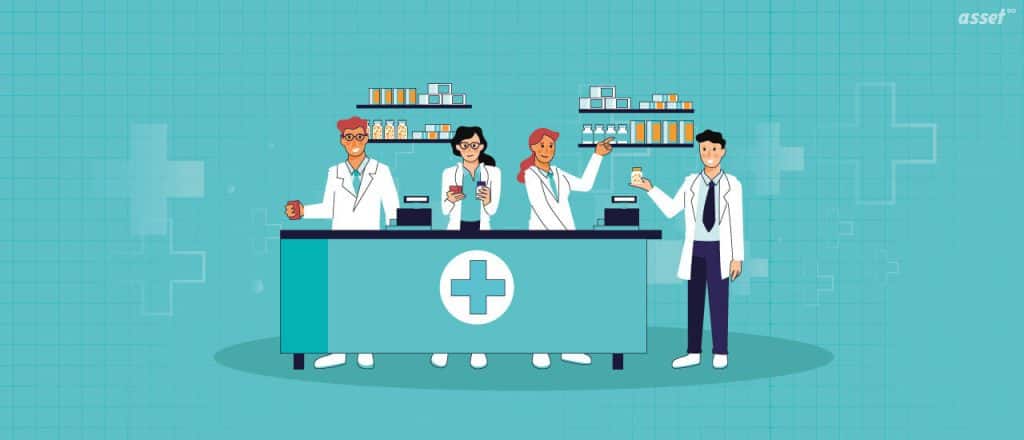 Pharmacy Automation:
Pharmacy automation is known to be the automation for the common but it eases the time-consuming tasks in the pharmacy like updating, tracking, packaging, dispensing, and medication retrieval. It is inclusive of client information management, drug interaction, and medical history.
It also eases out the various activities these pharmacists are performing regularly for days.
Let's have a look at the benefits of improving pharmacy inventory management:
One of the reports stated by the National Centre for Health Statistics concludes that approximately 46% of US citizens take prescription drugs. The manual efforts at the pharmacy stores are not enough to meet the increasing demand for prescription drugs, and it can be a challenge and struggle to cater to the growing requirements. Automation can also scale up the processes and have the potential to increase staff productivity.
For a smooth and successful run in the pharmacy, you may need better control over your inventory, and automation through an online inventory management system solves this problem for you.
 With this, there is no more need for paperwork and entering data or storing tickets.
By automation, you can avail the benefit of real-time drugs stocks and be accessed by employees anytime. It will further reduce any medication wastage and will also keep track of prescriptions in demand.
You must be already aware of many hassles ranging from the inaccurate doses and substitutes of the unavailable drugs. This situation here is not just convenient but also puts the customers and pharmacists at risk. As it is evolving, technology tends to reduce the risk for human-induced machine errors or human errors.
The solutions for pharmacy automation allow the dispensing of the correct dosage for prescribed drugs. Moreover, it can also notify in case of unavailability of the drug with their proper substitute. You can also check My Meadvisor app for the perfect solution for running pharmacy businesses.
Adjust and Monitor the perpetual inventory systems:
Any typical pharmacy inventory system is here to automatically place the order for their products because they intend to sell them in the future and maintain a stable supply. Perpetual inventory works at its best as it can help reduce the time spent in the daily management of the stocks, which needs regular adjustments and updates for maintenance. For example, demand for brand-name drugs can be seen declining as generics can be found online, and specific supplements sometimes come and go out as the clients shift their interest. Comparing the recent inventory status with the current demand ensures that you already have enough for selling now and do not want to stock with the drugs having waning demand in the market.
Never allow your products to expire:
Capping your products for a week's supply to minimize the product's risk of expiring. If you cannot find a market at your location and cannot sell it, you are wasting your money. On top of the inventory, you need to be aware of all the items that are stagnating.
Many manufacturers also provide partial credit for returning the expired products, but some will not encourage it. For the same, you can check the distributor's return and refund policy so that you can ship your items back before they lose their value, and associated losses can also be minimized. Keeping track of the drugs approaching the expiration dates should be the task of one designated worker so that it shouldn't be lost in day-to-day hustle-bustle. Also, remember that some products with short expiration dates should be kept under refrigeration and not on the warehouse shelves.
Inventory management is essential for pharmacies as it allows them to be free-hand, leaving all their worries for the inventory management app to handle for you. The above-listed benefits will help them in reaching new heights in their businesses.
Subscribe to Our Latest Newsletter
To Read Our Exclusive Content, Sign up Now.
$5/Monthly, $50/Yearly