A New Era of Entertainment: the Cultural Shifts Brought by Online Gambling Legislation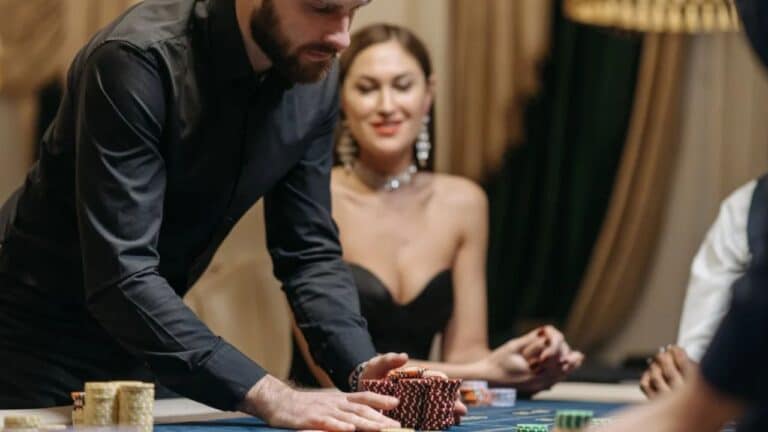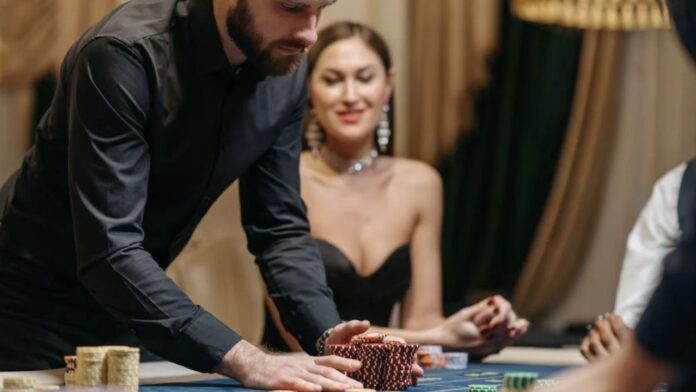 There was a time, not so long ago (2010) when playing casino games meant you had to visit Las Vegas. You needed to be at least 21 years old and know how to dress while at a casino.
In 2011, the Department of Justice announced that states could legalize online casinos. Seven years later, the Supreme Court authorized states to regulate sports  betting.
Since then, the gambling landscape in the US has changed dramatically. Below is an overview of how the country has changed in light of improved iGaming laws.
Casino Gaming on Your Smartphone
Mobile gambling is the most convenient way to play slots and poker. No need to leave your house. No need to dress in a certain way or own an expensive computer. 
You can access an online casino for US players conveniently through your iPhone or Android devices. It doesn't matter whether you own the latest iOS device or a low-budget Samsung phone.
If it's a smartphone with Internet connectivity, there's a strong chance you can use it to play casino games. Most mobile casinos in the US support at least 200 slots and 100 table games.
Some gambling sites also feature a sportsbook to facilitate betting on football, baseball, or hockey. That said, gambling sites don't offer the same exact quality of services.
Some sites have slots with high payouts. Others provide low-paying games to maximize their profits. Against that backdrop, do a bit of research. Find a quality casino with fair games.
Instant Access to Your Favorite Games
Online gambling in 2023 isn't just convenient. It's also fast. Casinos work through web apps that don't require downloading. All you need is a browser like Google Chrome, Safari, or Mozilla Firefox.
Because modern casinos work through browsers, they also support cross-platform play. You can create an account through your iPhone and later access it using your Windows PC laptop.
The best part is that casino games are usually available 24/7. Unlike Vegas casinos, mobile betting sites don't make you wait for another player to finish his gameplay. 
You choose a slot to play by using metrics like software provider, theme, jackpots, and unique features. Next, you place your bet and begin to play. If you get bored by one slot, you can just switch to another game.
Table games at online casinos are generally available. However, you might need to wait a few minutes before play starts at live casinos. That's because live casinos bring together human players and not bots.
Bonuses for All
If you've ever been to Las Vegas, you probably had to work hard for complimentary gifts. Casinos in Sin City don't give you freebies for no reason. You need to bet big amounts or act rich to receive decent freebies.
Online gambling revolutionized gift giving. You don't need to be a wealthy customer to receive bonuses. You just need to show the casino a little attention. You could sign up for a free account. Or you could link your credit card and make a small deposit.
Nearly all American casino sites give you a bonus after you make your first deposit. The majority of them match your deposit amount. If you deposit $100, they give you an extra $100 as a bonus. The maximum bonus you can receive ranges from $100 to $2000.
The honeymoon stage doesn't end after your first deposit. At the best casinos, bonuses are a weekly occasion. You can claim a bonus every time you add money to your account. Alternatively, the house could reward you through loyalty offers.
Loyalty program rewards include cashback, redeemable points, free games, and cash prizes. That said, most bonuses have terms and conditions. Always read the fine print before you claim online casino promotions.
Growing Acceptance
America's attitude towards online gambling has changed drastically since it was legalized. For a long time, sports organizations like the NCAA, media networks, and influencers would campaign against gambling.
Nowadays, there's a lot of love for the betting industry. All the major leagues have multimillion-dollar contracts with sportsbooks. Sports media networks are always running betting programs. 
On the other hand, thousands of Americans keep opening online gambling accounts. In some states, legal betting was legalized through public voting. Due to this cultural shift, 33 states now allow sports betting or casino gaming.
The banking industry, which used to prohibit payments to casinos, now works with the sector cordially. You can deposit money to an online casino directly from your bank account. 
Or you could use intermediaries like Visa, MasterCard, PayPal, and GPay. Some betting sites also accept cryptocurrencies like Bitcoin and Ethereum. And these sites give out incredibly generous bonuses.
Streaming on Social Media
In this age of social media, people no longer play slots quietly in their homes. Some people play these games live on TikTok, Facebook, YouTube and Twitch. Surprisingly, casino streamers have huge fan bases and make a lot of money.
Why is casino gaming growing an audience on social media? Players are social beings. Sure, slots don't support multiplayer gaming. But you could post your results on Instagram and Twitter. And if you get bored playing alone, you can go live on TikTok. 
People playing slots and poker on social media is one of the best adverts the iGaming industry could have asked for. It provides proof that online casinos are genuine.
What's more, social media gaming allows newbies to learn how different games work. They also discover the best casinos and winning tricks. In doing so, more people become interested in the industry. 
Conclusion
Online gambling legislation changed the industry for the better. In the past, you had to visit Las Vegas to play casino games. If you wanted to play slots online, you couldn't use real money.
Now, you can play your favorite casino games for real cash using a smartphone. You can deposit money through your favorite bank. And the bank won't call the police on you. If you want to have fun with your friends, you can stream games together on Twitch.