India PM Modi Meets Elon Musk: Tesla to Launch in India in the Coming Months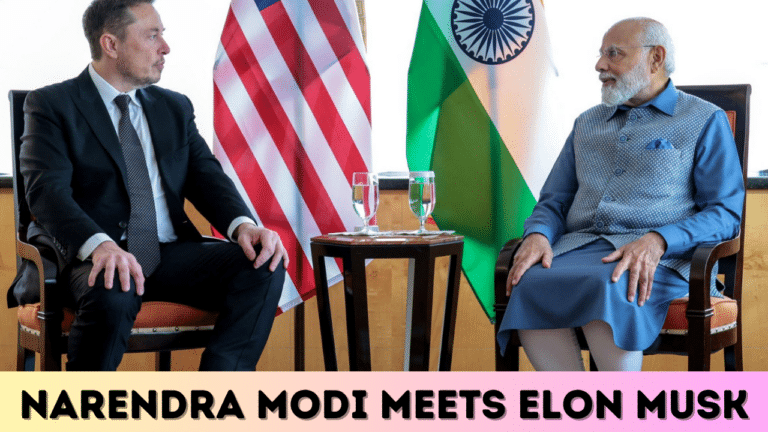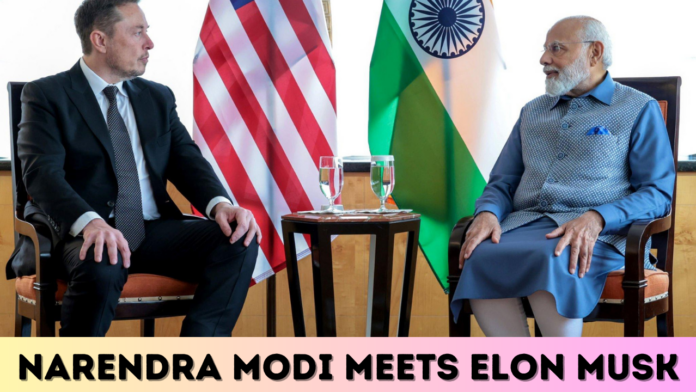 Listen to the Podcast:
Narendra Modi Elon Musk meeting Outcome: Tesla to launch in India for the first time in the coming months.
On Tuesday, during his significant three-day official visit to the United States, Prime Minister Narendra Modi held a meeting with Elon Musk, the owner of Twitter and CEO of Tesla. In a statement to the press following the meeting, Musk expressed his admiration for Modi, stating that he is a fan of the Indian leader.
In a recent statement, Musk expressed his enthusiasm for India's future, stating that he believes it holds more potential than any other major nation. According to the speaker, the Prime Minister is firmly committed to India by urging them to invest substantially.
According to a statement released by India's Ministry of External Affairs, the Prime Minister has invited Musk to investigate business prospects in the country's growing electric transportation and commercial space sectors.
What Did Elon Musk Say Earlier?
Musk has stated that he will travel to India sometime in 2019. He praised India as a promising market for solar power projects.
The CEO of Tesla has stated that he hopes an announcement regarding the arrival of his company's electric vehicles in India will be made shortly.
According to Musk, during a conversation with reporters, Prime Minister Modi expressed his desire to extend support to emerging companies while ensuring that it benefits India.
Today, the renowned entrepreneur Elon Musk was met by an individual who expressed their pleasure in meeting him, as evidenced by their message: "Great meeting you today @elonmusk!" Prime Minister Modi took to Twitter to share that he had engaged in various discussions with Elon Musk during their recent meeting. The topics covered a broad spectrum, including energy and spirituality.
In response, Musk stated, "It was an honor to meet again." During a visit to the Tesla Motors factory in California, Modi had the opportunity to meet with Musk back in 2015.
Musk wants to set up Starlink Internet Services in India as well. "The services can link rural towns that don't have Internet or that have to pay a lot for it," he said. He also said that India has a lot of promise in all three main ways sustainable energy can be made.
Tesla executives visited India last month to talk with Indian officials about opening a factory to produce cars and batteries.
Musk added that India was an exciting location for a new Tesla plant and that a decision would likely be made before the end of the year.
Amidst the escalating tensions between the United States and China, American companies seek to decrease their reliance on China as a manufacturing hub. Tesla's plans to enter the Indian market were put on hold last year due to the country's high import tax structures.
Subscribe to Our Latest Newsletter
To Read Our Exclusive Content, Sign up Now.
$5/Monthly, $50/Yearly