India to Become Economic Powerhouse in Coming Decades: PM Modi at BRICS Business Forum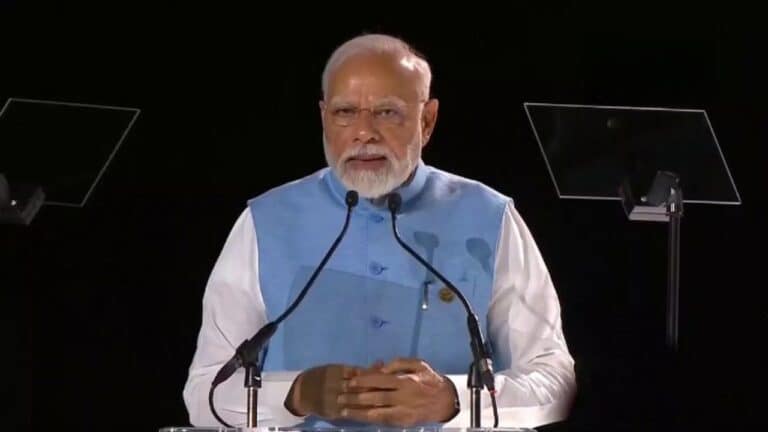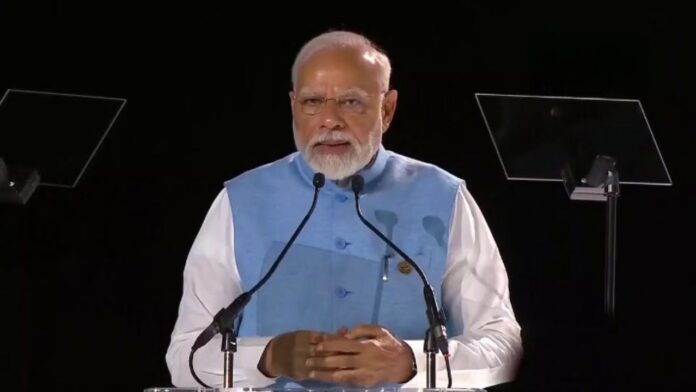 Prime Minister Narendra Modi stated on Tuesday that India will soon become the world's development engine in the next years, emphasizing that the country is well on its path to becoming a USD 5 trillion economy.
The Indian Prime Minister was speaking at the BRICS Business Forum Leaders' Dialogue in Johannesburg, South Africa.
"India will soon be the world's growth engine." It's because India transformed adversity and hardship into economic reforms. Because of the work done in the mission mode, the ease of doing business in India has increased in recent years…"We have prioritized public service delivery and good governance," Prime Minister Modi stated.
"Today, UPI is utilized by everyone from street vendors to those in shopping centers…We are actively working to establish India as a manufacturing powerhouse for solar energy, wind energy, electric vehicles, and green hydrogen. UPI is being employed at all levels in India…Today, India has the biggest digital transaction volume of any country in the world," he added.
He praised the country's start-up ecosystem, saying, "India has the world's third-largest start-up ecosystem, and there are over 100 unicorns in the country."
"Today, India is the world's fastest-growing major economy." Despite a teetering global economy plagued by recession, India has emerged as the world's fastest growing major economy. "India will soon be a $5 trillion economy," Prime Minister Modi told summit delegates.
PM Modi landed in South Africa on Tuesday evening to attend the 15th BRICS summit and undertake bilateral meetings with a number of world leaders. He will also attend the BRICS-Africa Outreach and BRICS Plus Dialogue meetings.
When PM Modi arrived in Johannesburg, he was greeted with a resounding reception from the Indian diaspora, who chanted Vande Mataram and greeted him with 'rakhis'.
He later examined a model of the Swaminarayan Temple in Johannesburg. The temple's construction will be completed by 2025.
The presidents of state of India, China, and Brazil, as well as Russia's top diplomat, will meet in Johannesburg from Tuesday to Thursday this week for the 15th BRICS Summit. It will be the first in-person meeting of the BRICS nations, which include Brazil, Russia, India, China, and South Africa, since 2019.
On the invitation of his Greek counterpart, Kyriakos Mitsotakis, the Indian prime minister will travel from South Africa to Athens on August 25.