Unraveling Lionel Messi: The Man Behind the Legend!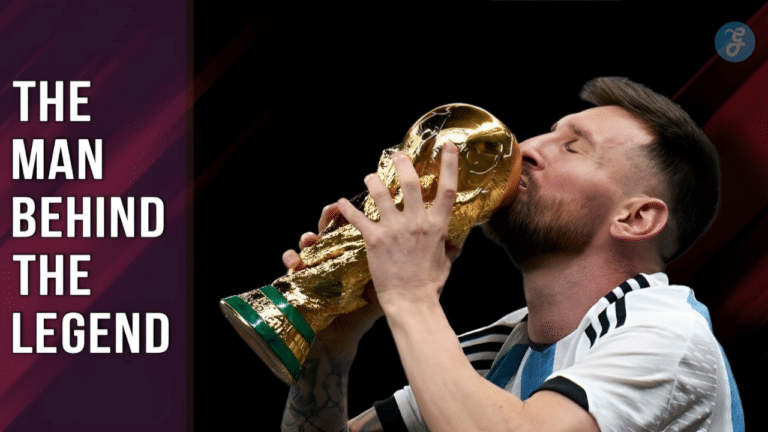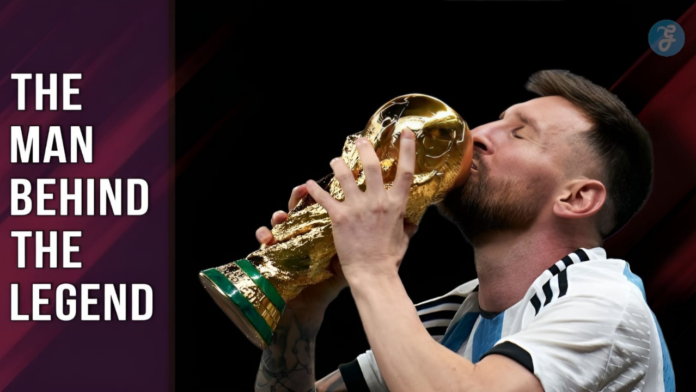 Listen to the Podcast:
Ebullient, elusive, and enduringly impressive – Lionel Messi, a name that resonates beyond boundaries across generations, is the man behind the legend in football. His unparalleled talent and unparalleled humility have both bewildered and bedazzled fans worldwide.
The Messi phenomenon, however, transcends the grassy expanse of the football field. Behind jersey number ten lies a compassionate human, a relentless fighter, and a family man, distinct yet harmoniously blending with the star player we know.
Key Takeaways:
Lionel Messi has raised the bar for what is expected of a world-class footballer. His technical ability, vision, and passing are all at the highest level.
He has shown that being a great goalscorer and a great playmaker is possible. He is one of the few players who can consistently score goals and create chances for his teammates.
Messi has inspired a new generation of footballers. His success has shown that anything is possible if you have the talent and the determination.
Messi's Family Background: Where the Roots Grow Deep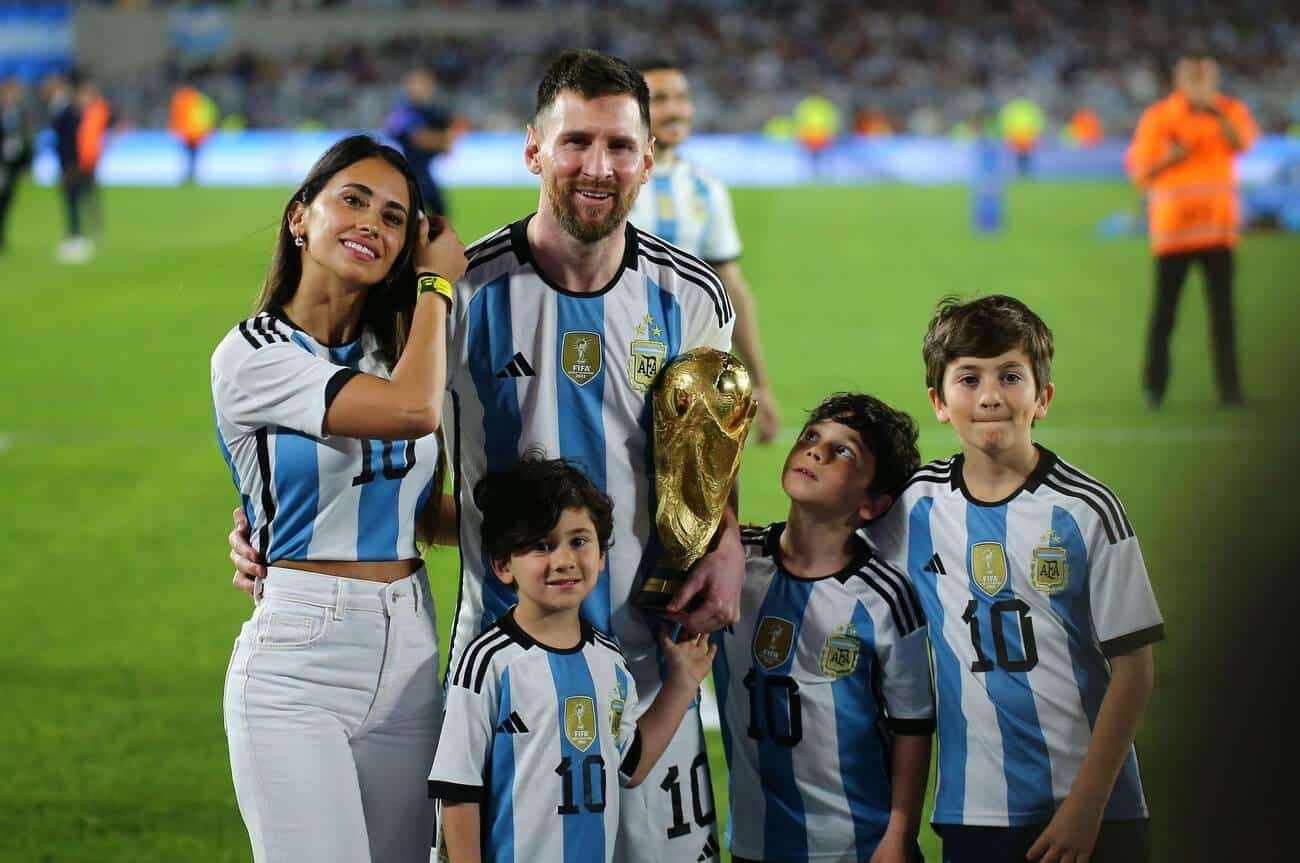 Born in the gritty neighborhood of Rosario, Argentina, Messi's humble beginnings shaped his ethos. His close-knit family, engrossed in factory work and cleaning services, demonstrated to him the value of perseverance and hard work.
His first interaction with the ball was at an age when most children learned to walk. Heaving his diminutive body with an oversized ball, the toddler Messi painted a prelude to a story of exceptionalism that would unfold in the years to come.
Handling Hurdles: The Growth Hormone Challenge
As an adolescent, Messi encountered a towering challenge – a growth hormone deficiency. A seemingly insurmountable hurdle, it nonetheless couldn't dwarf his titanic willpower. This hurdle served as a crucible for Messi, strengthening his resolve to make his dreams a reality.
Barcelona: Where the Magic Blossoms
At 13, Messi moved to Spain, joining FC Barcelona's famed youth academy, La Masia. This crucible of talent nurtured Messi, inculcating discipline, honing his skills, and shaping him into a football maestro.
Messi's Barcelona debut in 2004 was an epochal event. A mere 17 years old, his tenacious talent and prodigious potential bewitched the football fraternity, marking the genesis of a new football supernova.
Forming the Dynamic Duo: Messi and Ronaldinho
Lionel Messi's synergy with Ronaldinho was enchanting. Recognizing Messi's potential, the Brazilian magician nurtured him, forming a dynamic duo that would etch an indelible mark in Barcelona's football folklore.
Playing Style: Defining the Messi Magic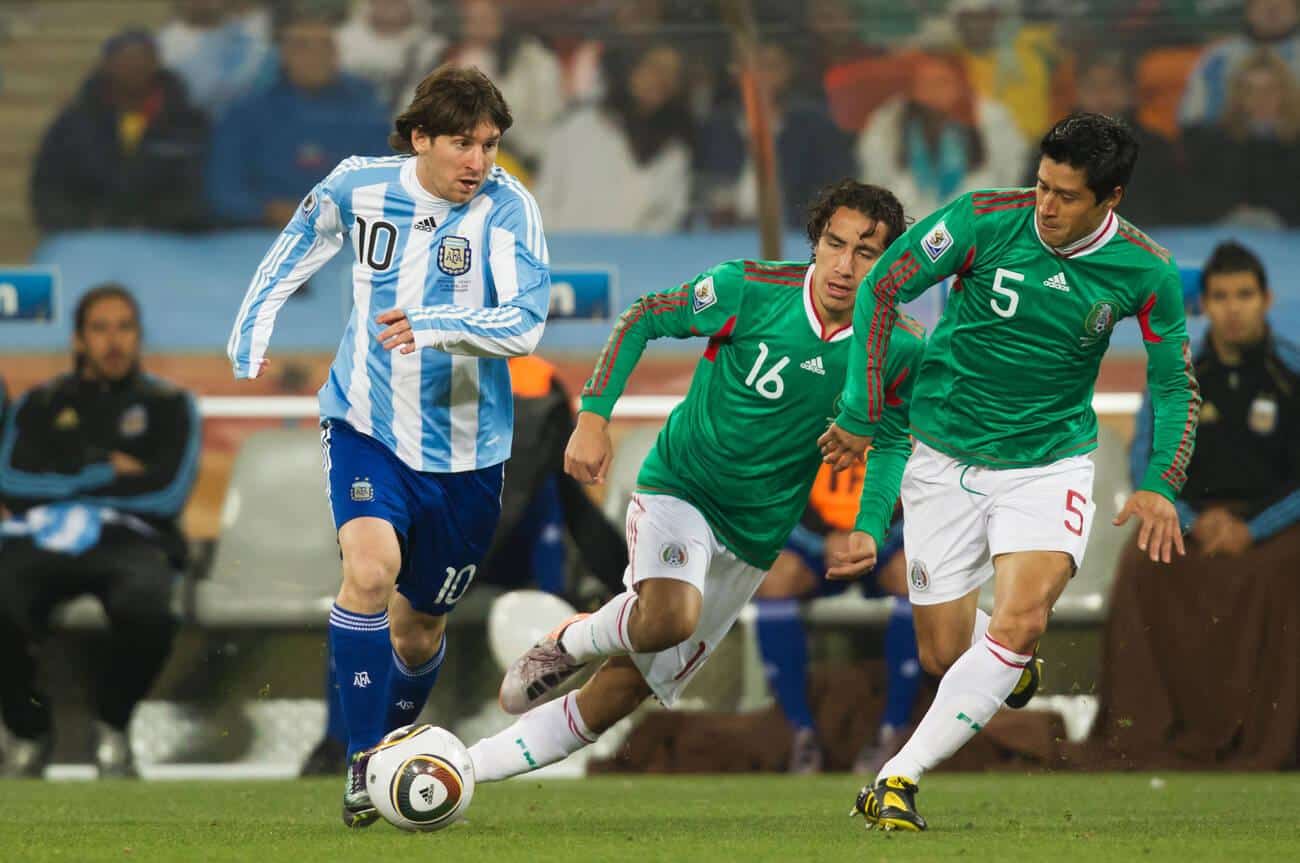 Messi's dribbling is an intricate ballet, a delightful dance between him and the ball. His darting runs, intertwined with cunning twists and audacious turns, leave defenders in a baffling maze.
Messi's visionary passes, threading needles in the densest defenses, are an art form. His ability to perceive unseen passing lanes and the precision to exploit them underscores his unrivaled genius.
The Messi free-kick is a spectacle in itself. The moment he stands over the ball, anticipation hangs thick. And then, with a whip of his left foot, the ball curves beautifully, bending to his will, often leaving goalkeepers frozen.
The Messi Goal: Signature Move
The Messi goal is a thrilling saga, from his darting runs to his sublime finishes. Defying physics, daunting defenders, and demystifying goalkeepers, every Messi goal embodies his signature brilliance. He has more than 800 career goals in his tally.
King of Ballon d'Or: Reigning Supreme
A staggering seven Ballon d'Or trophies reside in Messi's outstanding awards cabinet. This extraordinary feat, signifying his reign as the world's best player, is a testament to the relentless pursuit of perfection that defines Messi.
The Golden Boots That Tell a Tale
Adorning the shelves are also six Golden Shoes, representing his preeminence as Europe's top scorer in different seasons. These are not just awards but chapters in the tome of football history, penned by Messi's golden boots.
National Pride: Argentina's Golden Boy
Messi, Argentina's prodigal son, holds an inextricable bond with his nation. His crowning glory came with the 2021 Copa America victory, bringing immense joy to a nation that adores its football demigods.
Barcelona's Dream Team Era: Messi & Iniesta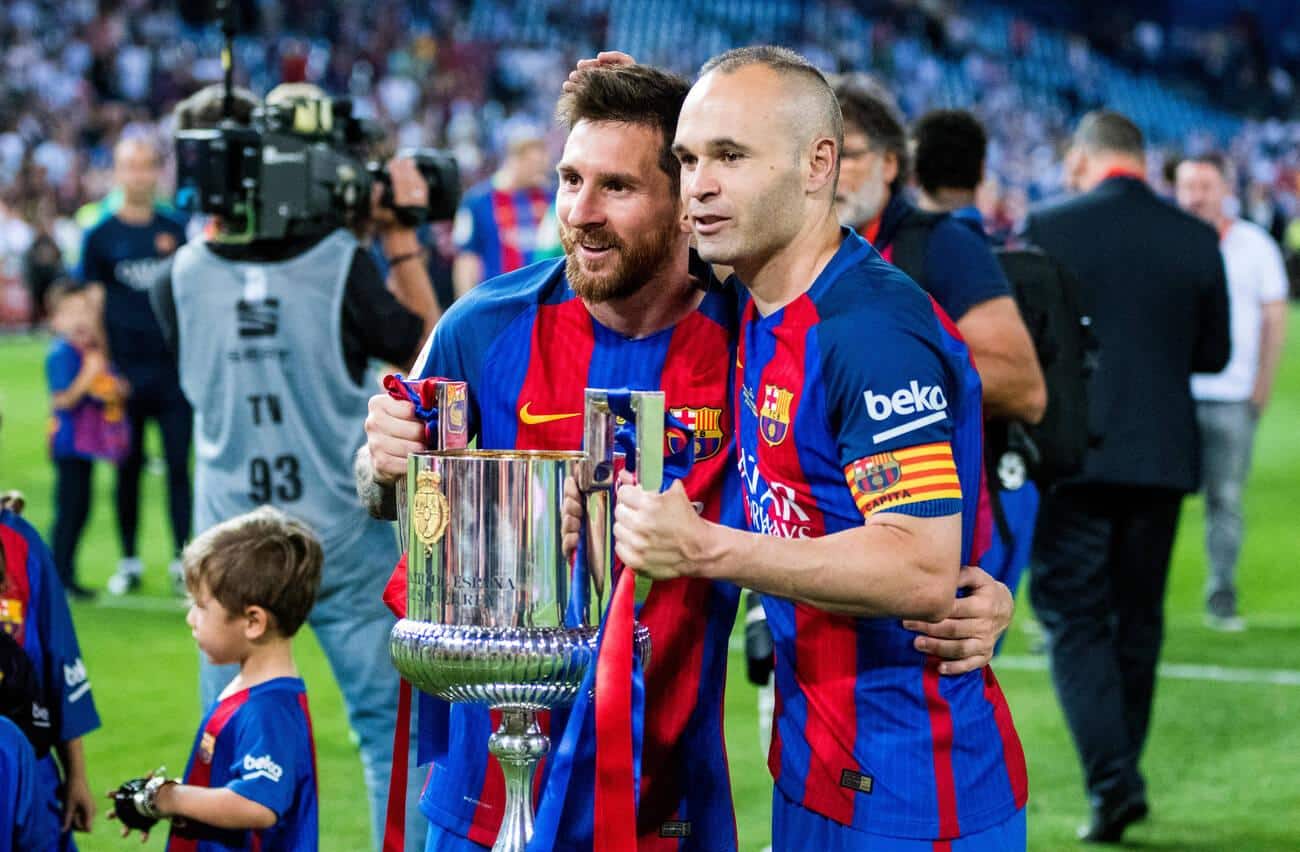 In a celestial alignment of football brilliance, Messi and Andres Iniesta crafted a partnership that was simply poetic. Their intuitive play, seamless understanding, and pure talent fostered an era of unrivaled dominance for Barcelona.
With Messi as the lodestar, Barcelona attained dizzying heights – numerous La Liga titles, UEFA Champions League triumphs, and more. This team, studded with luminary talent, was, in essence, an epoch-defining juggernaut. The alchemy between Messi and coach Pep Guardiola was transcendent. Guardiola's unwavering trust and tactical ingenuity dovetailed impeccably with Messi's talent, creating a mesmerizing football symphony.
A Glimpse into Personal Life
Behind the extraordinary player is an ordinary man deeply in love. Messi and Antonella's love story is heartwarming, rooted in childhood friendships, and blossoming into a beautiful partnership supporting each other through thick and thin. Off the pitch, Messi revels in a life surrounded by his beloved children and family.
Although hidden from the glaring limelight, this avatar reflects the genuine, humble, and nurturing individual that Lionel is. Messi's altruism mirrors his on-field artistry. Through his foundation, he has been a steadfast proponent of children's health, education, and sport, making tangible changes in the lives of many.
Captaining Argentina: National Hero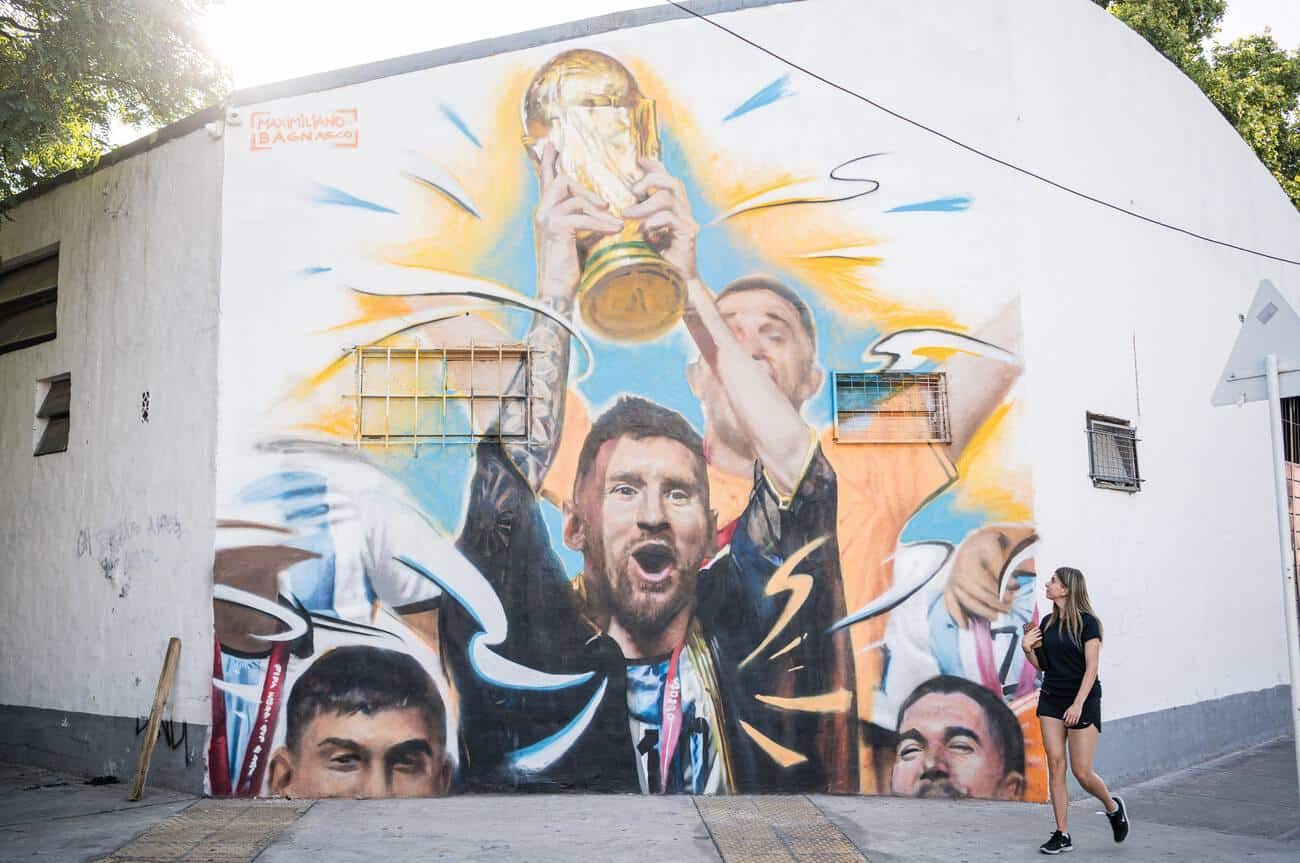 Wearing the captain's armband for Argentina was a cherished dream realized for Messi. His leadership, though understated, radiated through his resolve, carrying the Albiceleste on his able shoulders.
The Long Road to Glory: Copa America Victory
The 2021 Copa America victory was an emotional zenith in Messi's career. The catharsis and sheer ecstasy in his tearful eyes symbolized a longing fulfilled – an ardent love for his country and the beautiful game.
Messi & Maradona: Torchbearers of Argentine Soccer
Messi and Diego Maradona are hallowed names in the pantheon of Argentine soccer. Through different eras, they have been the torchbearers, their magic captivating, and their legacy is interwoven with the fabric of Argentine culture.
World Cup Glory: The Man Behind the Legend
Argentina won the 2022 FIFA World Cup after a 28-year drought, defeating France in the final. Lionel Messi was the star of the tournament, winning the Golden Boot and Golden Ball. He scored 7 goals and provided 5 assists in the tournament and was named the player of the tournament.
Messi's performance in 2022 cemented his legacy as one of the greatest footballers ever. He has now won every major club and international trophy and is the only player to have won the Golden Boot and Golden Ball at the same World Cup.
Messi's performance for Argentina in 2022 was exceptional. He had previously been criticized for his lack of success at the international level, but he led his country to victory in the biggest tournament in the world. He scored the winning goal in the final and was named the player of the tournament.
Messi is now considered one of the greatest legends in world football. He has won everything there is to win and has inspired millions of fans worldwide. His performance in 2022 was incredible, and he will be remembered as one of the greatest players ever to grace the game.
The New Chapter: Messi at Paris Saint-Germain
In an emotional adieu, Messi bid farewell to Barcelona. This poignant moment marked the end of an era and the beginning of a new adventure. His departure evoked emotions, symbolizing the impermanence of even the greatest sagas.
Embracing a new city, Paris, and its footballing gem, Paris Saint-Germain, Messi embarked on a new journey. His quest in Paris is not just about new trophies but also about forging a new legacy, a testament to his ceaseless pursuit of excellence.
The Power Trio: Messi, Neymar, and Mbappe
At PSG, Messi, Neymar, and Kylian Mbappe form a formidable triad, a power trio. Fusing Messi's wizardry, Neymar's flamboyance, and Mbappe's explosive speed, this electric combination promises a riveting spectacle in the footballing world.
Messi's Legacy and Impact
Beyond his playing style and accolades, Messi's greatest triumph is his ability to inspire a generation. He epitomizes the power of dreams, persistence, and humility, serving as a role model for millions worldwide.
The Messi era has engraved everlasting footprints in the annals of football. His mesmerizing play, dogged determination, and undying love for the game have left an indelible impact that will continue to resonate for eons.
The journey of Lionel Messi is an ongoing symphony, an unfinished magnum opus. The excitement lies in what's next as the maestro continues to compose his melody on the vast canvas of football.
Wrapping Up
This piece serves as an ode to the maestro, a tribute to Lionel Messi. It celebrates a man who has transformed football through sheer skill, dedication, and love for the game and etched his name among the greats.
In conclusion, the Messi era is a beacon of brilliance, illuminating the footballing world with thrilling performances, unprecedented achievements, and a relentless pursuit of excellence. It is a celebration of not just a player but a man who personifies the beautiful game in its purest form.
Subscribe to Our Latest Newsletter
To Read Our Exclusive Content, Sign up Now.
$5/Monthly, $50/Yearly