Explore Next Luxury's List of the Best 25 Men's Coat Blazer Ideas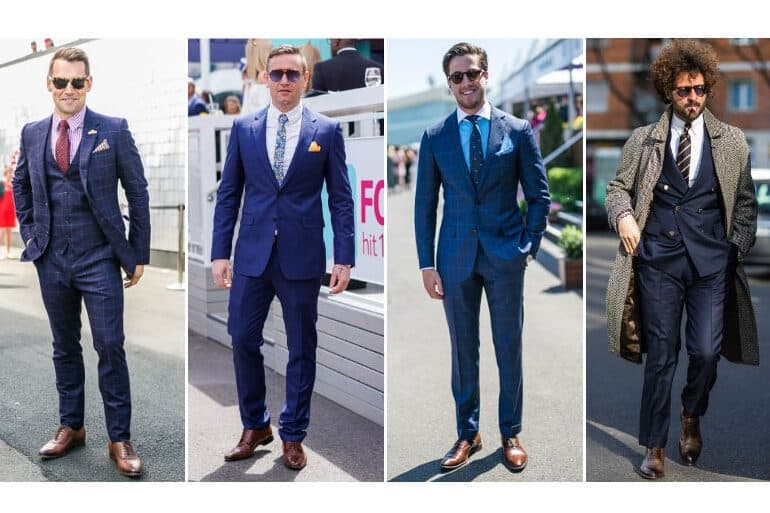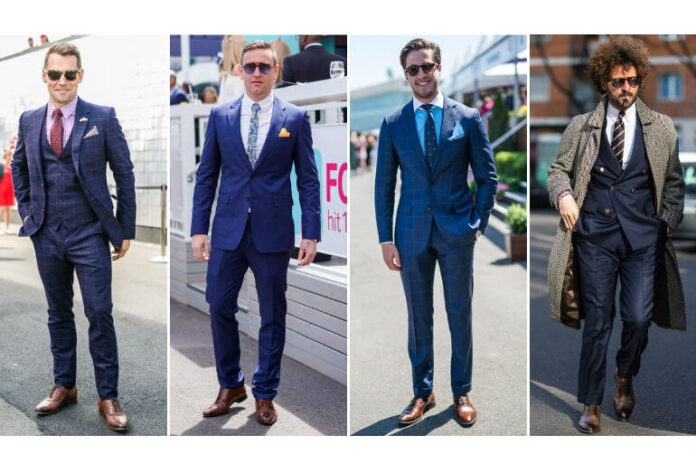 Explore Next Luxury's list of the top 25 men's coat blazer ideas by Blazer Designer. From timeless navy blazers to edgy leather choices, find the perfect blazer to elevate your style and make a lasting impression. Whether you're dressing for formal occasions or adding a pop of color to your wardrobe, our curated selection has you covered.
Selecting the perfect men's coat blazer is crucial for refining your style and making a statement. These timeless pieces go beyond mere warmth; they showcase your sophistication and style. Whether preparing for formal events or elevating everyday style, our curated list of the top 25 men's coat blazer ideas by Blazer Designer is your ultimate source of sartorial inspiration. 
Join Us on This Fashion Journey as We Explore These Exceptional Blazers to Help You Look Your Best and Feel Confident:
The navy blazer is a classic choice, which is a wardrobe essential to any gentleman's collection. Its timeless design and deep blue color make it perfect for various occasions, from business meetings to casual gatherings.
2. Tweed Blazers: a Must for Autumn and Winter
Tweed blazers are making a stylish comeback. It offers cozy warmth and rustic charm look make them perfect for the autumn and winter seasons. Try pairing one with dark denim for a rugged yet refined look.
3. Eternal Elegance: the Black Coat Blazer
For those uncertain moments, the Black Coat blazer is an unfailing choice. Black Coat symbolizes sophistication and can effortlessly take you from day to night, offering timeless elegance and versatility in your wardrobe for any occasion.
4. Luxurious Velvet Blazers: Make a Statement with Jewel Tones
Velvet Blazers are all about luxury. You can choose rich jewel tones like burgundy or emerald to make a statement at formal events. These colors make a bold statement and elevate your formalwear game.
5. Dominating Style: the Double-Breasted Blazer
Make a bold entrance with a double-breasted blazer. It radiates authority and has the potential to transform your work attire, making a powerful impression.
6. Lively Linen Blazers: Ideal for Summer
Linen blazers are perfect for warm weather. They are breathable and add a touch of relaxed elegance to your summer outfits.        
7. Checkered Charm: Elevate Your Style
Embrace the charm of checked blazers, whether the classic windowpane or the timeless houndstooth pattern. These blazer patterns stand out and maintain simplicity in the rest of your attire.
8. Corduroy Blazers: Style Meets Comfort
Corduroy blazers by Blazer Designer combine comfort and style effortlessly. They introduce a pleasing texture to your outfit, creating a perfect blend of relaxation and sophistication, perfect for various occasions, striking the ideal balance between comfort and sophistication.
9. Versatile gray Blazer: a Wardrobe Essential
A gray blazer is a timeless must-have in every gentleman's wardrobe. It is versatile and suitable for dressed-up or formal and casual occasions.
10. Elegant Shawl Collar Blazers: a Vintage Touch
You can opt for a blazer with a shawl collar for an old-school charm look. It is ideal for formal occasions, adding a unique twist to your overall look.
11. Get James Bond Style: the White Dinner Jacket
Get your inner James Bond style with a white dinner jacket. It is perfect for black-tie events, a symbol of timeless elegance. It ensures you stand out at formal events with timeless sophistication.
12. Defines Sophistication: the Edgy Leather Blazers
A leather blazer defines edgy sophistication. It is a bold statement piece that captures attention. This iconic piece is a must-have for those who want to make a lasting impression.
13. Daring Patterns: a Bold and Unique Look
Try bold patterns like paisley or floral patterns to achieve a distinctive look. You can strike the right balance and pair them with neutral pieces to create a harmonious look.
14. Military-Inspired Blazers: Rugged Fashion Look
Military-style blazers offer both ruggedness and fashion-forward style. They frequently showcase brass buttons and structured silhouettes, creating a distinctive look that is rugged and chic.
15. Vibrant Burgundy Blazers: a Pop of color
Burgundy blazers are perfect for adding a pop of color to your wardrobe. They work exceptionally well with dark trousers or jeans, making them the best choice for those seeking a bold and stylish look.
16. Modern Monochrome: Elevate with Single-Hue Blazers
Explore the impact of monochrome dressing by matching your blazer and trousers in the same color. This sleek and minimalist approach to fashion creates a sophisticated and effortlessly stylish look.
17. Cool in Seersucker Blazer: Ideal for Summer
Seersucker blazers are summer essentials. Their lightweight and breathable fabric makes them perfect for hot days. These blazers keep you cool and stylish, making them a must-have for warm-weather wardrobes.
18. Suede Elegance: Rich Texture, Rugged Charm
Suede blazers have a unique texture and a slightly rugged look. They are ideal for adding depth to your outfit, making them an excellent choice for a stylish look.
19. Peak Lapel Blazers: Elegance for Formal Occasion
Peak lapels are a sign of a well-crafted blazer. They stand out at formal events, imparting an additional layer of elegance to your outfit and ensuring you leave a lasting impression.
20. Bold Blue Blazers: Dare to Stand Out
Try something beyond the ordinary with a vibrant blue blazer by our Blazer Designer. It is a bold statement that reflects your confidence and distinctive style, making a memorable impression wherever you go.
21. Classic Look: Plaid Blazers for Versatile Style
Plaid blazers are a timeless classic. It offers a vintage charm with chinos or jeans, creating a versatile and stylish look.
22. Professional Pinstripe Blazers: a Symbol of Authority
Pinstripe blazers symbolize confidence and authority, making them ideal for professional environments with their distinguished style.
23. Casual Denim Blazers: Classic with a Twist
Denim blazers are a casual twist on a classic. They are ideal for achieving a relaxed yet stylish look, combining the best of both worlds.
24. Warm and Stylish Wool Blazers: Cold Weather Essentials
Wool blazers are essential for colder seasons. They provide warmth while maintaining your style quotient. These blazers keep you cozy without compromising your fashion sense.
25. Striking color block Blazers: Make a Statement
For a statement look, you must have a color-block blazer. You can combine these contrasting colors to create a striking and eye-catching look, allowing you to stand out with a unique style.
Wrapping Up
Your choice of blazer defines your style. With our curated selection, you can elevate your wardrobe and leave a lasting impression, no matter the occasion. Embrace the world with confidence and personality, letting your unique style shine.