Mazda MX-30 Review: Why Is the EV So Appealing?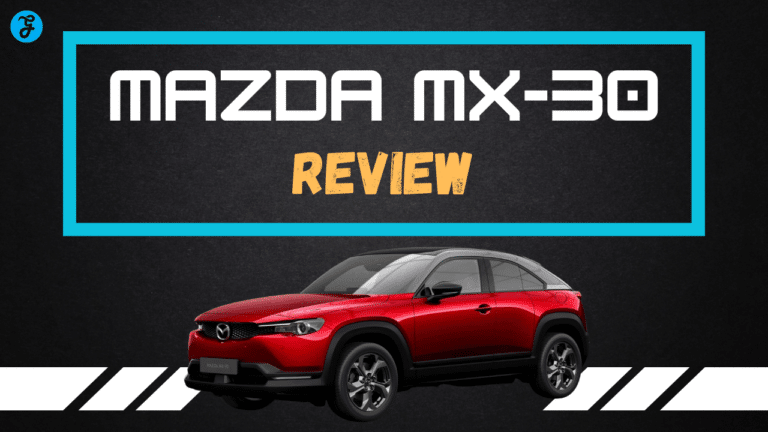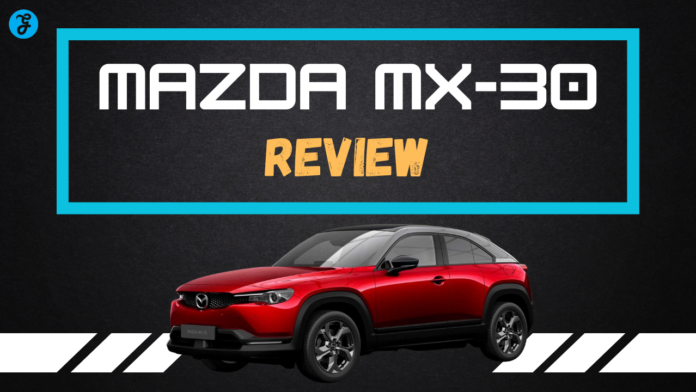 Are you considering buying a new electric vehicle? With all the available options, it can be overwhelming to figure out which is best for you. Fortunately, we've done our research and have zeroed in on what might be the perfect option for the 2023 Mazda MX-30 review. This electric crossover stands out thanks to its sophisticated interior design, cutting-edge technology features, and stylish front fascia with well-crafted details.
In this article, we will guide readers through everything that makes MX-30 such an amazing choice – from powerful engine performance and fuel economy ratios to comfort within its cabin, together with plenty of other aspects!
If you are looking for a sleek yet reliable EV, look no further as we explore why the Mazda MX-30 should be at the top of your list!
Content Highlights
The 2023 Mazda MX-30 has a sleek design, advanced technology features, and excellent fuel efficiency at an affordable price.
It is equipped with a 98 MPGe engine, delivering great power and performance without sacrificing range or charging times.
It features an 8" touchscreen display for easy access to navigation functions and audio entertainment controlling options.
Offering generous warranty coverage from factory defects and complimentary 24/7 roadside assistance makes it even more appealing.
Overview of the 2023 Mazda MX-30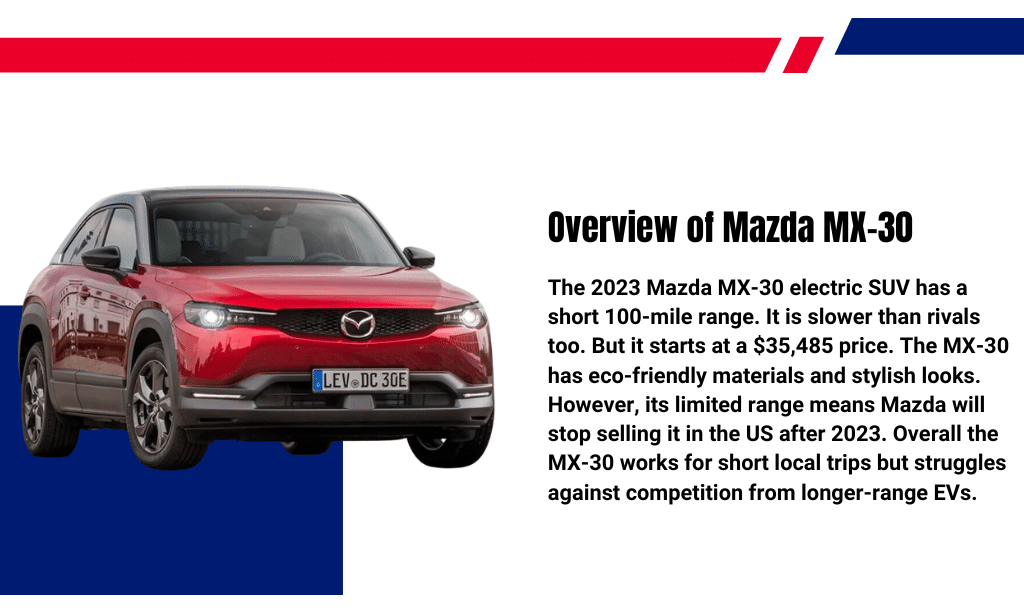 The 2023 Mazda MX-30 electric SUV has a short 100-mile range. It is slower than its rivals, too. But it starts at a $35,485 price. The MX-30 has eco-friendly materials and stylish looks. However, its limited range means Mazda will stop selling it in the US after 2023. The MX-30 works for short local trips but struggles against competition from longer-range EVs.
| Spec | Detail |
| --- | --- |
| Price  | $35,485 |
| Motor Power | 143 horsepower |
| Drivetrain | Front-wheel drive only, no AWD option |
| 0-60 mph Time | 8.7 seconds |
| Range | Around 100 miles per charge |
| Battery | 35.5 kWh lithium-ion battery |
| Charging | 6.6 kW onboard charger, supports Level 2 charging |
| Handling | Sporty, engaging chassis and steering |
| Motor | Single front-mounted electric motor |
Cost and Model Options
Unfortunately, the 2023 Mazda MX-30 electric SUV has some limitations compared to its rivals. Its driving range is shorter, at about 100 miles per charge. This pales compared to other electric SUVs that can go 200 miles or more on a single charge. The MX-30 also lacks quick acceleration, making it feel sluggish.
However, there are some bright spots for the MX-30. It has an affordable starting price of around $35,485. This makes it over $5,000 cheaper than electric SUVs like the Kia Niro EV or Volkswagen ID.4. The lower price may appeal to budget-conscious buyers. The MX-30 also stands out with its environmentally friendly interior materials and eye-catching coupe-like styling.
Mazda is offering the MX-30 in two models for 2023 but will cease sales in the US after this model year. The base MX-30 costs $35,485, while the upgraded Premium Plus model costs $38,395. Opting for the Premium Plus adds valuable safety features like blind spot monitoring and front cross-traffic alert. It also provides comfort upgrades like a premium Bose sound system, steering wheel, and 360-degree exterior camera. The Premium Plus may be worth the extra cost for those who can afford it.
The limited 100-mile range does restrict the MX-30's usefulness for long road trips. But for short, local driving can get the job done. Unfortunately, its limited range and availability have prevented it from selling well amidst growing competition from longer-range electric SUVs. So, while it has its merits, the MX-30 faces an uphill battle in the marketplace.
What's New for 2023?
The 2023 model year will mark the end of the road for the original Mazda MX-30 electric SUV in the United States. Mazda has not made any changes or updates to the MX-30 for 2023. This is because they plan to discontinue sales of this specific MX-30 after 2023.
This updated range-extender MX-30 utilizes an innovative rotary engine to generate electricity. This helps recharge the battery and extend the vehicle's overall driving range. Mazda aims to make the MX-30 more practical for long distances by incorporating this unique rotary engine as a generator.
However, Mazda has decided not to bring this new, improved range-extender version to the US. Instead, they will discontinue the original, short-range MX-30 in America after 2023. So, for US buyers interested in experiencing Mazda's first electric SUV, the window is closing. The 2023 model year will be their last chance to purchase the MX-30 before it departs the US market.
Electric Motor, Power, and Performance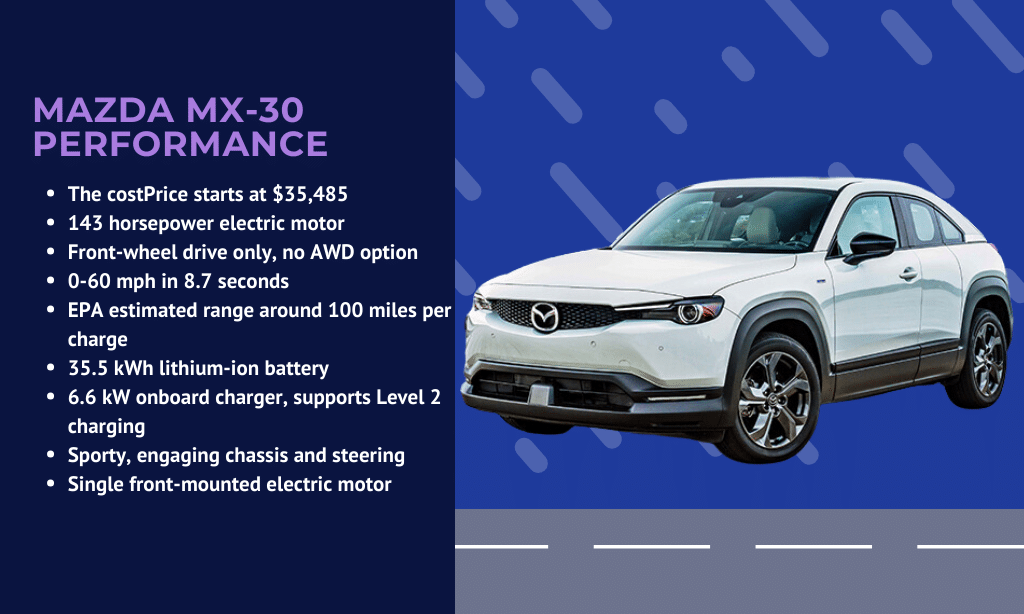 The current all-electric version of the Mazda MX-30 SUV comes equipped with a single electric motor powering the front wheels. This motor generates 143 horsepower, which is on the lower side compared to rivals. Unfortunately, all-wheel drive is not offered on this version. Based on our test drives, acceleration is understandably slower due to the limited power – 0 to 60 mph takes 8.7 leisurely seconds.
However, Mazda has announced plans for a plug-in hybrid MX-30 in the future. This will add a rotary gasoline engine to supplement the electric motor. The combined power could potentially enable all-wheel drive capabilities.
While not the quickest, the MX-30 still provides enjoyable driving dynamics expected from the Mazda brand. Its chassis delivers playful, engaging handling. The steering is precise and responsive. This sporty character fits a model wearing the "MX" badge, shared only with Mazda's iconic MX-5 Miata roadster. So, despite its power deficit, the MX-30 retains the fun spirit of a Mazda.
The 2023 Mazda MX-30 features a front-mounted electric motor and a 54.5 kWh battery, providing impressive power without compromising performance.
Range, Charging, and Battery Options
At 30 kWh, the MX-30 does not have a large battery pack compared to other EVs. This gives it an estimated driving range of only about 100 miles per charge. That is much shorter than other electric vehicles. For example, the Chevrolet Bolt and Hyundai Kona Electric can go over 200 miles on a charge.
Their range is more than double the MX-30s. On the plus side, the MX-30's battery can charge on normal AC power outlets. It is also compatible with faster DC fast charging stations. But its limited range is still a major downside compared to rivals.
Fuel Economy and MPGe
The 2023 Mazda MX-30 brings a new era of Electric Vehicle technology to the table. It is equipped with an impressive 98 MPGe in the city and 85 MPGe on the highway, resulting in 92 MPGe combined, according to estimates from the EPA. To put things into perspective, this rating makes it one of the most fuel-efficient vehicles in its class.
Mazda MX-30 Review: Interior, Comfort, and Cargo
The 2023 Mazda MX-30 features a spacious interior with adjustable seating, sleek upholstery designs, and a cargo area that effortlessly holds items of various shapes and sizes.
Stylish and Eco-Conscious Design
The 2023 Mazda MX-30 is designed with an eco-conscious and minimalist aesthetic. Its interior is light and airy, using fabrics like recycled bottles instead of leather. It uses heritage cork accents to nod to its commitment to sustainable materials.
The design uses the familiar Mazda Kodo design language but goes beyond it to create something unique. One example is the rotary range extender – no other EV currently available offers this feature! Combined with high-tech features and environmentally friendly details like LED lighting, the MX-30's interior styling will turn heads when you take it out for a spin.
Infotainment and Connectivity
The 2023 Mazda MX-30 comes with cutting-edge connectivity and infotainment options. It features the latest interface that allows Apple and Android phones to be connected and its unique dial-controlled infotainment system, which may need some time to get used to.
Moreover, it has an 8-speaker audio system with a 7.00-inch color display supported by voice activation capabilities for hands-free use of the various functions within the car's software. The interface is similar to other Mazda models in terms of design and functionality for seamless integration while driving.
Safety and Driver-Assistance Features
The 2023 Mazda MX-30 has numerous safety features, such as active lane control/keeping, collision avoidance radar, blind-spot monitoring, and more. It also offers generous warranty options for maintenance coverage.
Warranty and Maintenance Coverage
The Mazda MX-30 comes with a 3-year/36,000-mile basic warranty for the 2023 model. This covers components such as seatbelts and airbags, audio systems, brakes, and suspension components. Other parts have a 5-year or 60,000-mile coverage from factory defects when purchased new.
Hyundai and Kia are already offering longer powertrain warranties of 10 years or 100,000 miles – but even in comparison to these, the MX-30 offers ample protection against mechanical problems during its expected lifespan. Mazda vehicles have also come out highly rated after Euro NCAP tests in 2020, with the 2023 MX-30 receiving their highest 5-star rating on safety too, which helps add value to this unit's warranty package
Owners can expect additional benefits too – such as complimentary 24/7 roadside assistance from Mazda Assistance Package (MAP), providing worry-free road trips regardless of where you're headed off to – even if it's outside your home country!
Mazda's First EV
[Video Credits @autogefuehl]
With the 2023 Mazda MX-30, Mazda has debuted in the EV segment, introducing its first all-electric model with advanced tech and unique features.
Reasons for Entering the EV Market
Mazda's motivation for entering the EV market is two-fold: environmental concerns and a desire to continue delivering reputably crafted vehicles. The company acknowledged that with traditional internal combustion engines pumping out carbon emissions at unprecedented levels, it was time to pivot towards alternative propulsion systems.
Thus, Mazda entered the electric vehicle segment with its first all-electric model called MX-30 EV. Staying true to its brand values of craftsmanship and intuitive driving experience, the MX-30 EV offers a great range (100 miles) and excellent interior features, such as the Mazda Connect infotainment system.
Their focus on constructing battery cells domestically might allow them better control over cost and quality, which could be another key factor in making this massive technological shift from ICEs (Internal Combustion Engines).
Design and Technology Features
Featuring a stylish and sophisticated interior & exterior design, the 2023 Mazda MX-30 offers unique features, such as its rotary range extender, which sets it apart from competitors.
Dive in to learn more about this electric vehicle's design and tech specs!
Unique Features Such as the Rotary Range Extender
The 2023 Mazda MX-30 is equipped with a rotary range extender, which helps increase the car's driving range on pure battery power. The engine used in the MX-30 is more compact and lighter than reciprocating engines due to its rotor design.
As such, it enables higher efficiency levels while producing less vibration and noise than traditional combustion engines. This unique feature helps boost the charging speed and significantly extend the mileage per charge.
Furthermore, it brings back an old technology that fans of Mazda have always treasured – thanks to its rotary engine range extender, Mazda has successfully combined history with innovation in its electric vehicle offering.
Comparison to Other EVs in Terms of Design and Technology
The Mazda MX-30 EV stands out from its electric counterparts with several unique design and technology features. It's the first fully electric crossover offered by Mazda, which lends it an elegantly athletic exterior style that has earned praise from many reviewers. Inside, as well, the MX-30 offers a cozy cabin accentuated by watering can-inspired air vents and upholstery crafted from cork or recycled plastic bottles.
Compared to other EVs in its class, the MX-30 also comes equipped with a rotary range extender for increased efficiency and convenience. However, this efficient engine does come at a cost in terms of overall range; while some competitors offer ranges upwards of 200 miles on a single charge, the maximum distance you can expect on one tank is just 124 miles on flat terrain.
Driving Experience
Enjoy a fun and responsive ride with the Mazda MX-30 despite its limited range compared to other EVs. Keep reading to find out more about what makes this EV special!
Fun and Responsive Handling
The Mazda MX-30 Electric offers drivers a fun and responsive driving experience. With its peppy acceleration, sleek curves, and sporty yet composed handling – the MX-30 is an entertaining car to drive.
Its light weight makes it easy to maneuver around tight turns with agility while also making the most of its electric powertrain, delivering peak performance. Its well-balanced suspension ensures a smooth ride even at higher speeds, providing great stability and control for confident driving in all scenarios.
The unique rotary range extender lets you keep going after charging, so you'll never have to worry about being stuck without juice on your longer trips. The 2023 Mazda MX-30 invokes excitement while bringing true joy behind the wheel!
Limited Range Compared to Other EVs
The Mazda MX-30 EV has a limited driving range of just 100 miles, far lower than other electric vehicles on the market. Similarly, the small 35.5-kWh battery hinders its range capability – significantly less than cars like the Tesla Model 3 and Nissan Leaf that boast larger batteries for an extended drive time.
The U.S. Environmental Protection Agency (EPA) estimates that the 2023 Mazda MX-30 will have a minimum EPA all-electric range in ideal conditions of 92 miles due to its reduced battery size. Despite this fact, when traveling from place to place, many users are left feeling frustrated and quickly run out of 'fuel' and unable to reach their destination as they'd planned – especially compared with most EVs with larger batteries that can travel twice as far or more depending on charge level and terrain type.
Verge Deals
Look out for Verge's special deals and discounts to make purchasing the 2023 Mazda MX-30 even more affordable!
Special Offers and Deals for the 2023 Mazda MX-30
The 2023 Mazda MX-30 offers plenty of enticing offers for its buyers this year. Available in three trim levels, the EV comes with various discounts and incentives, making it even more appealing to potential purchasers.
Owners of recent Mazda models may qualify for loyalty incentives worth up to $2,000. Additionally, those who finance their purchase through a participating lender may receive special interest rate savings or bonus cash rewards via the associated partner program.
Furthermore, new owners will enjoy one-year exclusive access to RefuelbyMazda®, a charging network offering free electricity from solar panels powered by Mazda's sustainable initiatives—and much more! You can also apply for federal tax credits when purchasing your new 2023 MX-30.
Frequently Asked Questions (FAQs)
Now, let's discover some questions many people ask about Mazda MX-30.
1. What is the Mazda MX-30?
The Mazda MX-30 is a plug-in hybrid electric vehicle released by the Japanese car manufacturer Mazda, in 2023.
2. How does the Mazda MX-30 compare to other cars in its class?
The Mazda MX-30 offers a 30.0-kWh battery range on a single charge and better performance compared to similar models of cars released around the same time.
3. What features are included in the 2023 model of the Mazda MX-30?
The 2021 model includes features such as prolonged battery life, improved driver assistance systems, and an enhanced interior design with modern technology requirements met, such as Apple CarPlay and Android Auto integration.
4. Are there any reviews available for customers looking to purchase a Mazda MX-30?
Yes, customers can find reviews online that demonstrate unbiased opinions from reliable sources regarding fuel efficiency, durability, and driving experience provided by these vehicles, giving prospective buyers an insight into their choice before investing in them.
Takeaway
The 2023 Mazda MX-30 is an improved electric crossover with advanced features and a stylish, eco-conscious design. It's well-equipped to provide peace of mind for drivers and occupants alike.
The MX-30 offers an enjoyable driving experience thanks to its refined motor, great acceleration, and responsive handling. However, it has a few shortcomings, such as limited range compared to other EVs on the market and not being quite as competitively priced.
Despite this, the Mazda MX-30 is still worth considering if you're looking for an all-around quality electric vehicle option that won't break the bank either. If spectacular accuracy or impressive long hauls are your top priority, then there are probably better options for you; however, many people will find that their needs can be met by what's offered here in terms of performance level and standard equipment/features.