Special Ingredient Revealed for Meal Prep During Mars Travel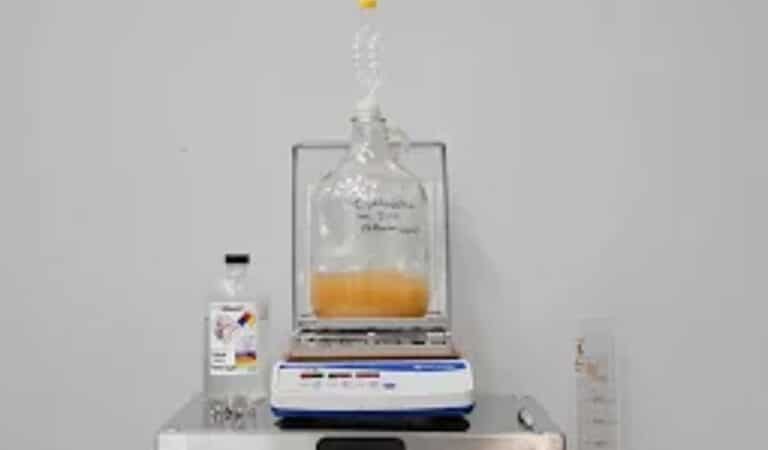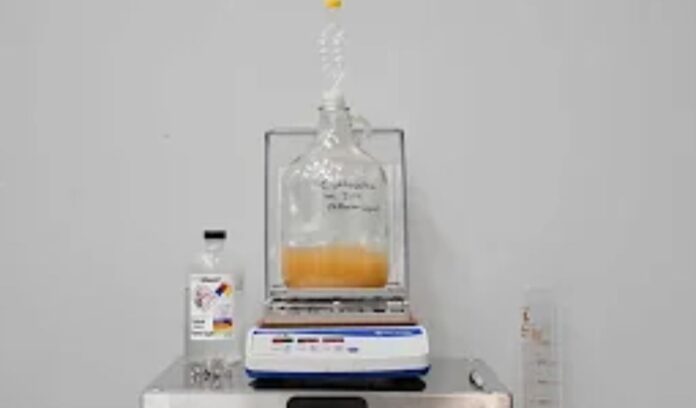 Simple things can be used to make space yeast. According to Stafford Sheehan, a finalist in the NASA-sponsored Deep Space Food Challenge, "We can do it with astronaut breath, water, yeast starter, electricity, and a rolling pin."

You can make protein shake-textured yeast by combining air, water, and yeast starter in Sheehan's practical device, waiting about two hours, and then rolling it into pasta or tacos.
Here's where the rolling pin comes in.
Sheehan came up with a way to turn carbon dioxide into alcohol in 2017. This alcohol can then be used to make vodka, perfume, and yeast. His business, Air Co., which he co-founded with his friend Gregory Constantine, is currently in the third and final round of an international contest to develop novel, ground-breaking food technology for extended space trips.
The food items must be safe to eat, nutritious, and tasty while using few resources and making little waste.
The goal is twofold: these edible improvements could make it easier for people to go to Mars and deep space. They can also give people on Earth new, more healthy ways to eat.
The Canadian Space Agency is working with the challenge. Seven additional teams, in addition to Air Co., have advanced to the championship stage where they will compete for up to $1.5 million.
Interstellar Lab from Florida is one of the other finalists. They made a bioregenerative device that can grow fresh vegetables, mushrooms, and insects. And SATED, a company in Colorado, made a cooking appliance that makes meals from items that last a long time.
Like a Futuristic Plant that can Create Tortillas in a Few Steps
Let's start with carbon dioxide, which is what comes out of our lungs when we breathe.
Plants take in carbon dioxide from the air. Plants are able to make sugar and oxygen when they take in carbon dioxide, water, and sunshine. Photosynthesis is the name for this process.
The same things that go into making sugar can also be used to make booze. When alcohol is added to the yeast starter, it makes a lot more yeast. (Are you with me?) Basically, Air Co. found a way to make tasty nutritional yeast by copying what plants do by using astronauts' breath.
Sheehan said, "We do the same chemistry that plants do, but we do it much better."
With nutritional yeast, an astronaut who is hungry can make pasta, tacos, and seitan, which is a popular way for vegans to get protein. Sheehan said that the taste was "like wheat gluten, but a little bit sweeter."
Meal Prepping for a Trip into Deep Space is Not Easy
So, why is food in space important? One word: Mars.
Scientists have figured out a lot of the details of a trip to Mars, but they still don't know how to bring enough food.
At most, getting to Mars would take seven months. It would be way too heavy for a rocket to carry more than a year's worth of food and snacks for the round-trip.
A NASA satellite has found a shape on Mars that looks like a bear. To keep people alive for a journey, Sheehan remarked, "We don't know how to get enough supplies up into the path between Earth and Mars."
People participate in the Deep Space Food Challenge in an effort to find an answer and increase the likelihood of the long-awaited voyage to Mars.
A Second Important Mission: Fight Climate Change
Making food for space can also have big effects on Earth.
Right now, making food for space needs a lot of money. But Sheehan said that doesn't mean that will always be the case. He said it was like solar energy, which also came from innovations in space. Solar panels used to be very expensive, but now they are cheap, common, and can be used to fight climate change.
Sheehan hopes that the same thing will happen with Air Co. goods. He said that his company can make both yeast and fuel for planes that is made from carbon dioxide.
"If we can make fuel from carbon dioxide in the air instead of digging for fossil fuels, that's a big step toward stopping climate change," he said.
Sheehan also thinks that his product can help people become less dependent on fossil fuels so that they can make their own energy.
"Once we reach the same size as the fossil fuel industry, we'll be able to make it for prices closer to what you pay for fossil fuels," he said. "What we do with NASA helps make that happen."
Subscribe to Our Latest Newsletter
To Read Our Exclusive Content, Sign up Now.
$5/Monthly, $50/Yearly