Top Mafia Movies on Hulu: A Cinematic Journey Through the Underworld
Mafia movies on Hulu offer a thrilling and captivating journey into organized crime. With a mix of timeless classics and lesser-known gems, Hulu's selection provides a diverse range of cinematic experiences that explore themes of power, loyalty, and betrayal. Get ready to dive into the gritty, intriguing, and unforgettable world of the mafia with these compelling films, all available at your fingertips on Hulu.
The Rise of the Mafia Genre
The mafia genre has been a staple of American cinema since the early 20th century. With their powerful storytelling and riveting portrayals of the criminal underworld, these films have captivated audiences worldwide. The genre's roots trace back to the gangster films of the 1930s; it wasn't until the 1970s, with the release of "The Godfather," that mafia movies exploded in popularity.
The Impact on Modern Cinema
Mafia movies have left an indelible mark on the cinematic landscape. They've inspired generations of filmmakers and actors, and their themes of loyalty, betrayal, and power have resonated with audiences. Streaming services like Hulu have made it easier to enjoy these classic films and lesser-known gems that deserve recognition.
The Best Mafia Movies on Hulu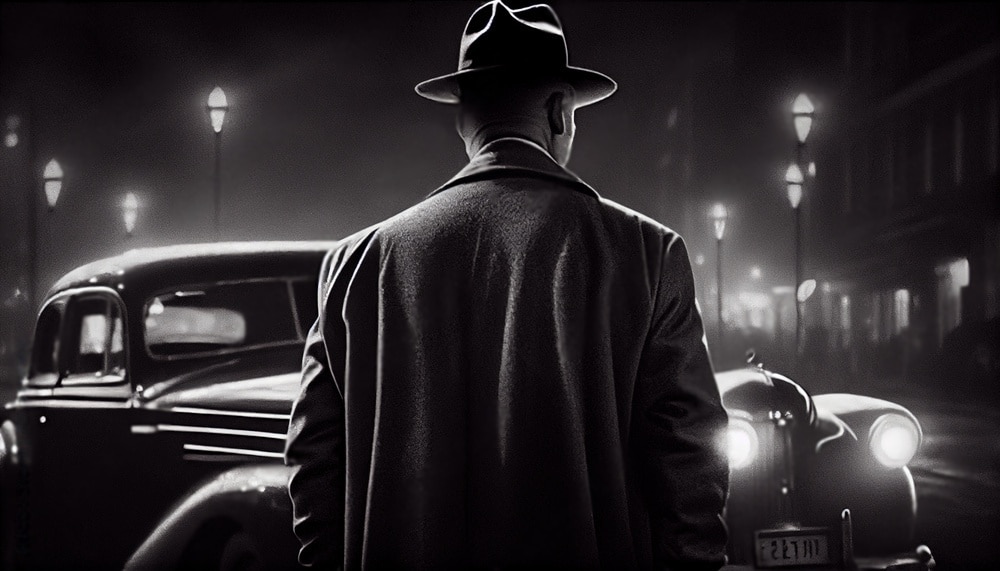 Hulu has several mafia and gangster movies available to watch. Here we have compiled the best list of mafia movies on Hulu.
The Godfather Trilogy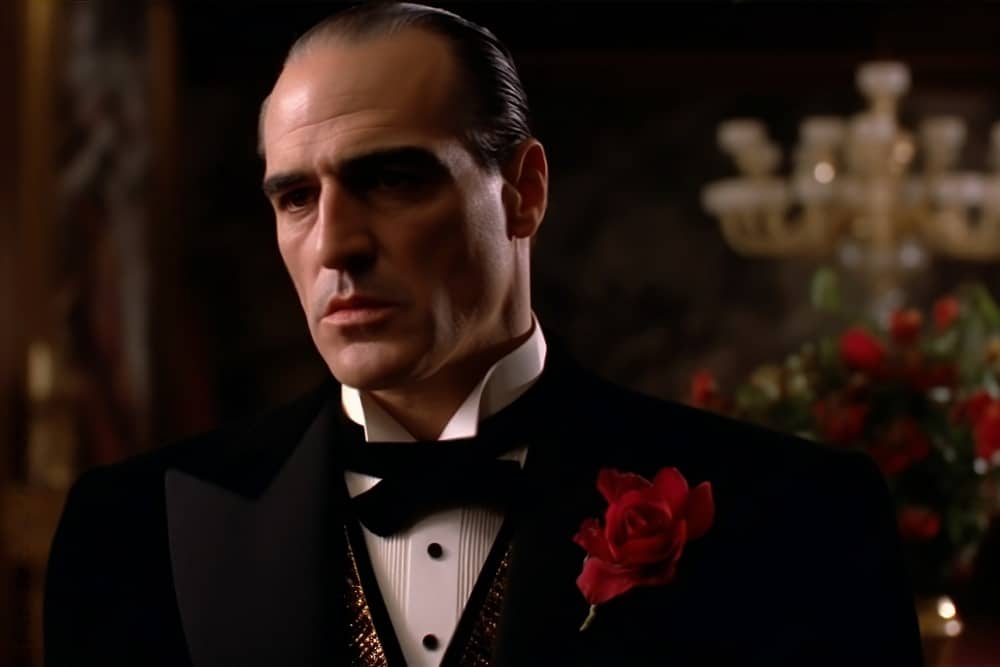 The Godfather is a series of three American crime movies directed by Francis Ford Coppola. They were based on Mario Puzo's 1969 novel of the same name.
The Godfather (1972)
Directed by Francis Ford Coppola and based on the novel by Mario Puzo, "The Godfather" is a cinematic masterpiece that chronicles the life of the Corleone family, headed by patriarch Vito Corleone (Marlon Brando). The film set the standard for all future mafia movies and remains a must-watch for any genre fan.
The Godfather Part II (1974)
The sequel to the original, "The Godfather Part II," tells parallel stories of young Vito Corleone (Robert De Niro) and his son Michael (Al Pacino) as they navigate the treacherous world of organized crime. The film delves deeper into the family's history and expands upon the themes introduced in the first movie.
The Godfather Part III (1990)
While not as universally acclaimed as its predecessors, "The Godfather Part III" provides a fitting end to the Corleone family saga. With a focus on Michael's attempts to legitimize the family business and his internal struggles, the film serves as a poignant conclusion to the trilogy.
Scarface (1983)
Directed by Brian De Palma and featuring Al Pacino in one of his most iconic roles, "Scarface" tells the story of Tony Montana, a Cuban immigrant who rises through the ranks of the Miami drug trade. With its unforgettable dialogue and intense action, "Scarface" has become a cult classic and an essential addition to the mafia movie pantheon.
Walking Tall (1973)
"Walking Tall" is a crime drama film based on the life of Sheriff Buford Pusser, who fought against organized crime and corruption in his Tennessee hometown. Although not a classic mafia movie, it showcases the struggle against criminal elements in a rural setting.
Starring Joe Don Baker as Pusser, the film is a gripping tale of justice, determination, and personal sacrifice. Available on Hulu, "Walking Tall" is a must-watch for those interested in exploring a different side of the fight against organized crime.
Goodfellas (1990)
[Video Credits @ItalianTerror]
Based on the true story of mobster Henry Hill, "Goodfellas" is a crime epic directed by Martin Scorsese. Starring Ray Liotta, Robert De Niro, and Joe Pesci, the film offers a fascinating glimpse into the daily life of a mobster and the inevitable consequences of their actions. "Goodfellas" is celebrated for its incredible performances, gripping narrative, and masterful direction.
Casino (1995)
Another Scorsese classic, "Casino," showcases the glitz and glamour of Las Vegas alongside the brutal reality of the mafia's influence in the city. The film stars Robert De Niro, Joe Pesci, and Sharon Stone and provides a riveting look at the rise and fall of a casino empire.
Heat (1995)
"Heat" is a gripping crime thriller directed by Michael Mann, featuring an ensemble cast led by Al Pacino and Robert De Niro. The film revolves around a cat-and-mouse game between a highly skilled professional thief (De Niro) and a determined LAPD detective (Pacino).
While not focused solely on the mafia, "Heat" delves into the interconnected world of crime and law enforcement with powerful performances and intense action sequences. Available on Hulu, this film is an excellent addition for fans of crime dramas and those seeking a riveting viewing experience.
Donnie Brasco (1997)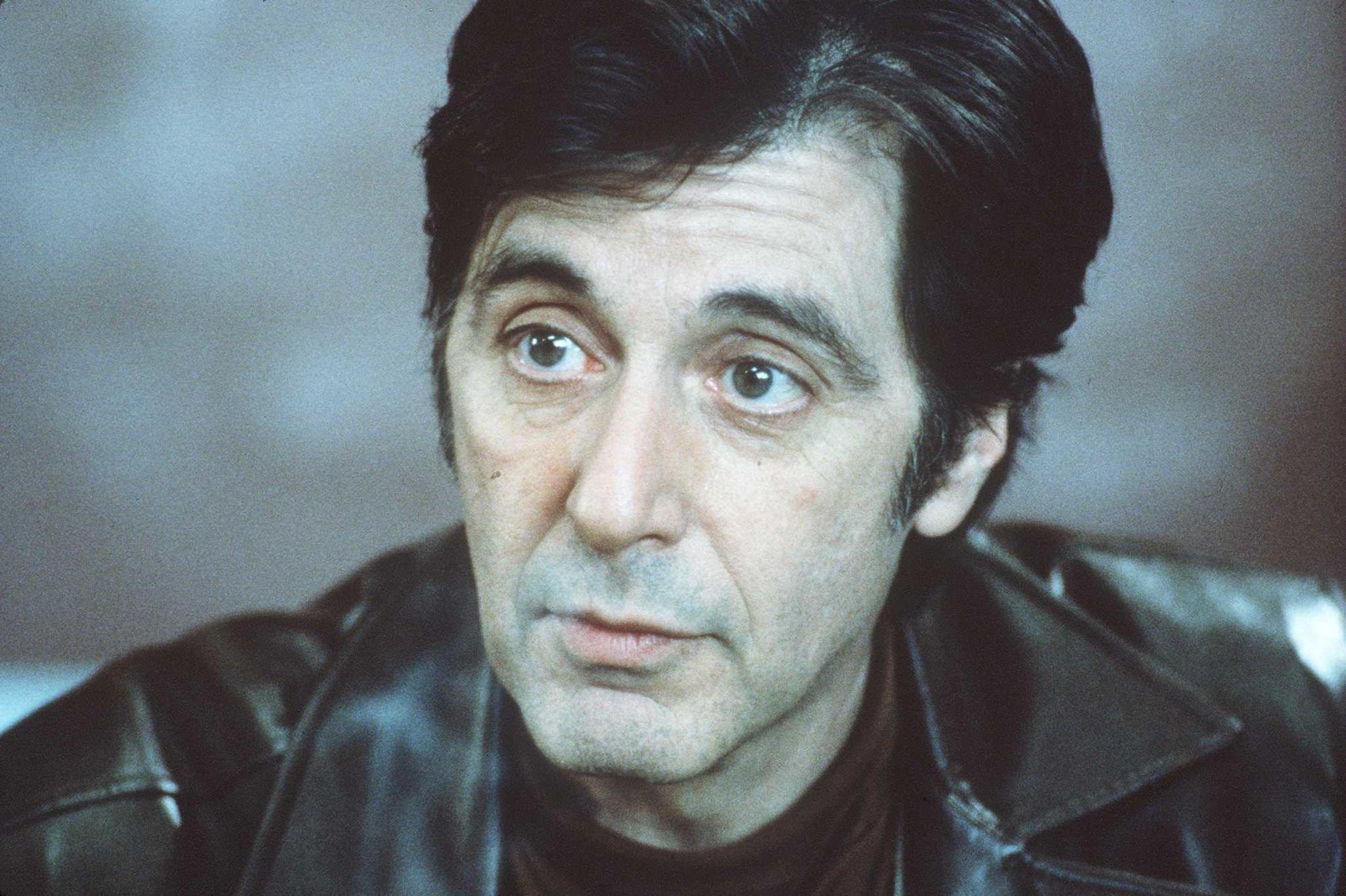 This crime drama, based on the true story of an FBI agent who infiltrates the Bonanno crime family, stars Johnny Depp and Al Pacino. "Donnie Brasco" is a thrilling and emotionally charged film that explores the complexities of loyalty and trust within organized crime.
Road to Perdition (2002)
Set during the Great Depression, "Road to Perdition" follows the story of a mob enforcer (Tom Hanks) who must protect his son after a botched hit. The film is visually stunning and emotionally resonant, directed by Sam Mendes, offering a fresh take on the mafia genre.
Lesser-Known Mafia Gems on Hulu
Apart from the popular mafia movies on Hulu, there are several lesser-known gems of the mafia genre in Hulu.
A Bronx Tale (1993)
Directed by and starring Robert De Niro, "A Bronx Tale" is a coming-of-age story set in 1960s New York. The film focuses on a young boy torn between the influence of his hardworking father and the allure of the local mob boss. With heartfelt storytelling and memorable performances, "A Bronx Tale" is a must-watch for mafia movie enthusiasts.
The Funeral (1996)
Starring Christopher Walken, Chris Penn, and Annabella Sciorra, "The Funeral" is a gritty crime drama about a mob family in the 1930s dealing with the aftermath of a tragic loss. The film's dark atmosphere and exceptional performances make it a hidden gem for fans of the genre.
Cocaine Cowboys (2006)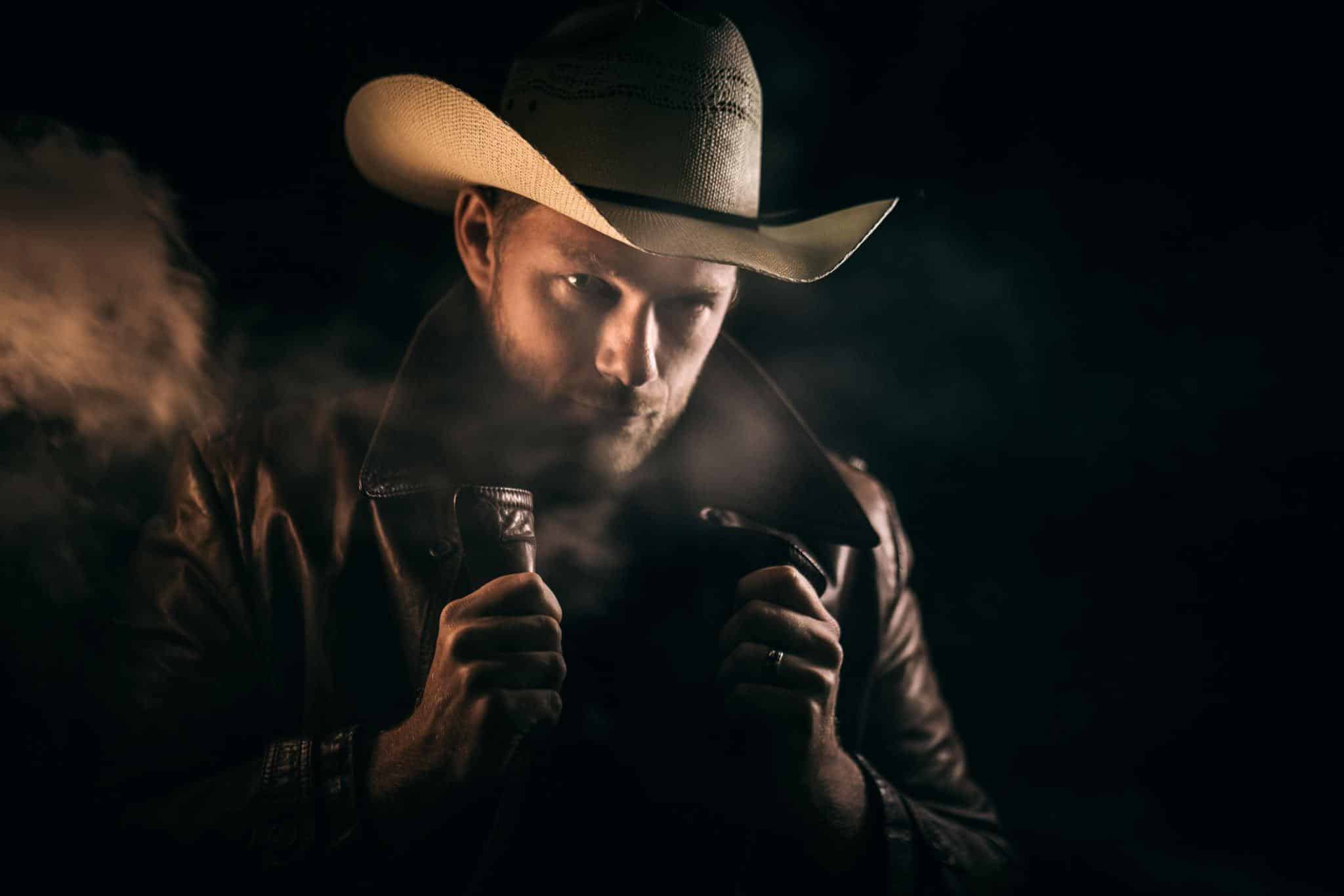 "Cocaine Cowboys" is a gripping documentary directed by Billy Corben that delves into the notorious Miami drug trade during the 1970s and 1980s. The film explores the rise of the cocaine business and its connection to organized crime, primarily focusing on the infamous Medellín Cartel.
Through interviews with law enforcement officers, journalists, and former drug traffickers, "Cocaine Cowboys" paints a vivid picture of the era's lawlessness and excess. Available on Hulu, this documentary is a must-watch for those interested in the real-life stories behind the drug trade and its ties to organized crime.
Pusher lll (2005)
"Pusher III," directed by Nicolas Winding Refn, is the final installment in the Danish crime thriller trilogy. This film follows Milo (Zlatko Burić), a Serbian drug lord trying to maintain control over his criminal empire while struggling with personal issues, including his addiction to narcotics.
As tensions rise and complications ensue, Milo must navigate the treacherous underworld and make difficult survival decisions. Available on Hulu, "Pusher III" offers a gritty and intense portrayal of the European criminal landscape, making it an attractive choice for fans of international crime dramas.
Mafia Movies on Hulu: Ratings and Net Gross
| Movie Title | IMDB Rating | Rotten Tomatoes Rating | Release Year | Net Gross (US $) |
| --- | --- | --- | --- | --- |
| The Godfather | 9.2 | 98% | 1972 | $245M |
| The Godfather Part II | 9.0 | 97% | 1974 | $193M |
| The Godfather Part III | 7.6 | 68% | 1990 | $136M |
| Scarface | 8.3 | 81% | 1983 | $66M |
| Walking Tall | 7.0 | 71% | 1973 | $23M |
| Goodfellas | 8.7 | 96% | 1990 | $47M |
| Casino | 8.2 | 80% | 1995 | $116M |
| Heat | 8.2 | 86% | 1995 | $187M |
| Donny Brasco | 7.7 | 88% | 1997 | $124M |
| Road to Perdition | 7.7 | 81% | 2002 | $181M |
| A Bronx Tale | 7.8 | 97% | 1993 | $17M |
| The Funeral | 6.6 | 54% | 1996 | $1.2M |
| Cocaine Cowboys | 7.9 | 79% | 2006 | $2M |
| Pusher III | 7.3 | 90% | 2005 | $1.5M |
Wrapping Up
Mafia movies on Hulu offer a diverse and engaging selection for fans of the genre, showcasing iconic classics and lesser-known treasures. These films transport viewers to a world of crime, power, and betrayal while providing unforgettable cinematic experiences. So, grab some popcorn, sit back, and embark on a journey through the underworld with these incredible mafia movies on Hulu.
Mafia Movies on Hulu: Frequently Asked Questions
You may have queries on mafia movies on Hulu. Check out some commonly asked questions on mafia movies below.
1. Are all the mafia movies mentioned in the article available on Hulu?
Yes, all the mafia movies mentioned in the article are available on Hulu at the time of writing. However, streaming services may update their catalogs periodically, so checking Hulu for availability is best.
2. What makes a mafia movie a "classic"?
A classic mafia movie is typically characterized by its compelling storytelling, iconic performances, and influence on cinema. Films like "The Godfather" and "Goodfellas" are considered classics due to their enduring popularity and widespread acclaim.
3. Are there any true-story-based mafia movies on Hulu?
Yes, several mafia movies on Hulu are based on true stories, including "Goodfellas," "Donnie Brasco," and "Casino."
4. Are there any mafia TV series available on Hulu?
Yes, Hulu also offers a variety of mafia-related TV series, such as "The Sopranos," "Boardwalk Empire," and "Gomorrah." These series provide a more extended look into the world of organized crime, making them an excellent choice for fans of the genre.
5. Are there other streaming services with a good selection of mafia movies?
Besides Hulu, other streaming services like Netflix, Amazon Prime Video, and HBO Max offer a wide range of mafia movies. Each platform has its unique selection, so it's worth exploring multiple services to find the best options for your mafia movie fix.
Subscribe to Our Latest Newsletter
To Read Our Exclusive Content, Sign up Now.
$5/Monthly, $50/Yearly