Liverpool Boss Klopp Rages Against Referee After Defeat to Spurs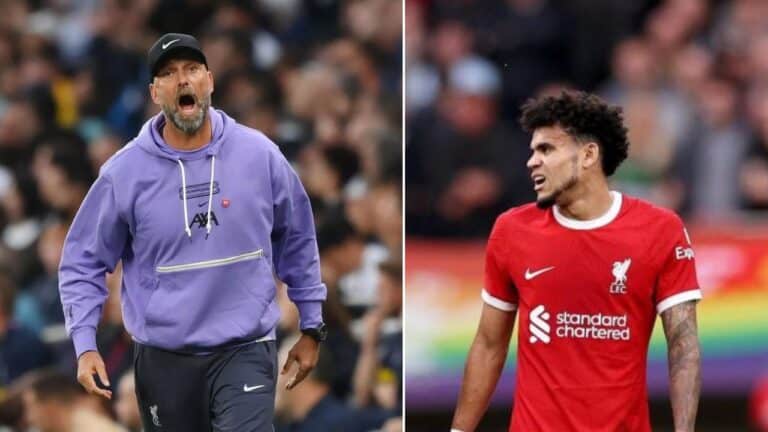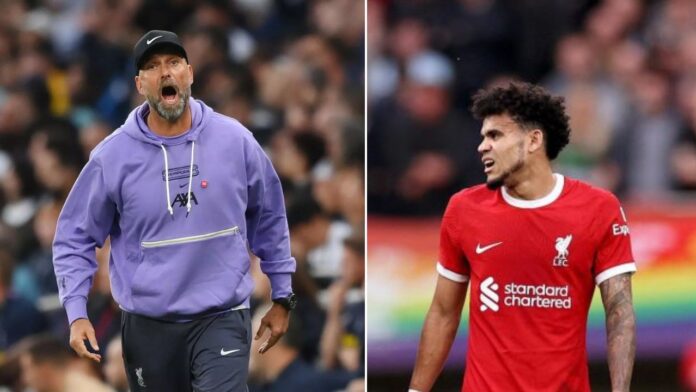 Liverpool manager Jurgen Klopp declared that his team is not a "kicking team" and criticised what he called "crazy decisions" after his team lost 2-1 against Tottenham Hotspur after receiving two red cards.
Curtis Jones was sent off in the 26th minute for a tackle on Yves Bissouma after VAR led referee Simon Hooper to the review screen after he was initially given a yellow card. After earning two yellow cards in two minutes for fouls on Tottenham defender Destiny Udogie, substitute Diogo Jota was sent off in the second half.
This season, the club has received four red cards in seven Premier League games. Virgil van Dijk has already served a suspension for a red card received in a 2-1 win over Newcastle, while Alexis MacAllister's red card in a 3-1 win over Bournemouth was overturned on appeal.
Klopp, however, questioned both judgments after losing two players to red cards and subsequent suspensions at Tottenham Hotspur.
"The red card for Curtis, everyone in here [at the news conference] probably thinks red card, but I played football and you didn't," said Klopp. "It looks horrible in slow motion, but it doesn't look bad in real time." Additionally, you can also read about- Importance of Europa League: A Path to Glory for Premier League Sides Outside the Top Six
"The game is being played in real time, but we are judging it in slow motion." I'm sure we couldn't agree on much if they didn't use slow motion.
"Curtis wasn't doing it on purpose in the least." We are not a kicking team.
"How can Jota be sent off with two yellow cards in this game?" He barely touched him the first time, and it wasn't his fault.
"That is the problem. We have a lot of things. When was the last time you heard of a game of 11-on-9? And we were nearly 11 vs. 8! There were no flagrant fouls.
"We weren't kicking players or anything." The boys put on a great show, and it's incredible how hard we fought.
"In the end, we got nothing. The outcome is no longer available, but the performance will live on in my memories for the rest of my life. I admired our approach and perseverance.
"I learned a lot about my team here, much more than if we had won."
At 0-0, a Luis Daz goal was controversially ruled out for offside, a decision that PGMOL later admitted was incorrect due to "significant human error."
Read More: Messi to Leave Inter Miami in 2025, Chooses Next Club to Retire At
"I never saw a game like this with the most unfair circumstances, crazy decisions," Klopp told Sky Sports.
Tottenham won the game in stoppage time because to an own goal by Jol Matip, who had previously cancelled out Son Heung-min's first-half opener.
Gakpo, who injured his knee moments before scoring Liverpool's goal, may now have to sit out, according to Klopp.
"Cody got injured," Klopp explained. "He's limping down the corridor in a brace." We've lost two players due to suspension and may lose a third due to injury. That's bad. It's something we have to deal with.
"Cody was fouled, scored with it [injury] and he took the shot and felt it even more."