Kelly Clarkson Net Worth With Full Biography [Latest Updates 2023]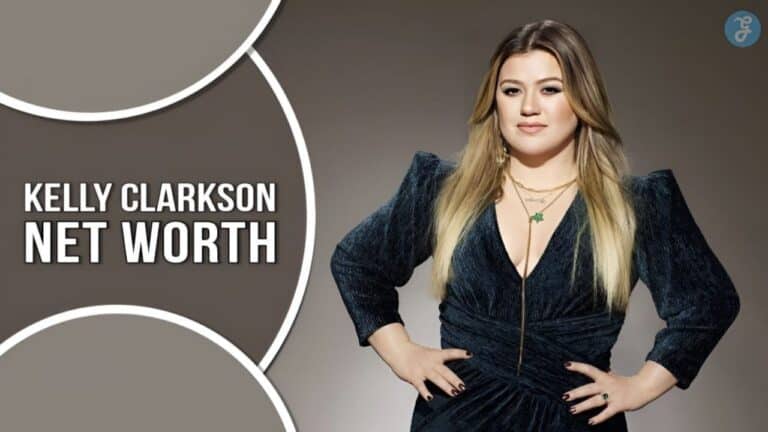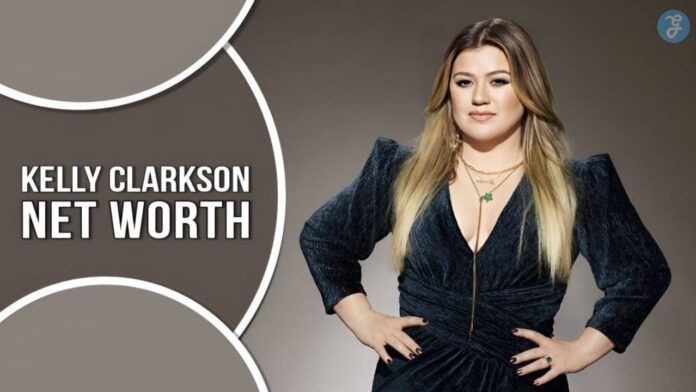 Ever wondered about the net worth of Kelly Clarkson, the popular American singer-songwriter and TV personality? Known to have an impressive $50 million net worth, Clarkson has made a name for herself in music and as an author and television host.
This blog post deepens Kelly Clarkson net worth and her successful career path, explores the life events that influenced her earnings, and provides interesting insights into how she maintains this fortune.
Intrigued? Let's unveil the financial side of America's beloved pop icon.
Content Highlights
Kelly Clarkson is a famous US singer. She has $50 million to her name.
Her wealth comes from her hit music, TV shows, and brand deals.
She spends money on big homes, fancy cars, and helping others in need.
Despite many ups and downs in life, Kelly never stopped chasing her dreams.
Early Life of Kelly Clarkson
Kelly Clarkson was born in Fort Worth, Texas, on April 24, 1982. She grew up with her mom, Jeanne Taylor, and two siblings named Jason Clarkson and Alyssa Clarkson. Her dad, Stephen Michael Clarkson, left the family when she was six.
As a young girl, Kelly found joy in singing. She loved music a lot, leading her to join the school choir at Pauline Hughes Middle School. During these early years of her life in Texas, no one knew that Kelly would grow up to be an American singer-songwriter famed worldwide.
Kelly Clarkson's Career
Emerging victorious on the inaugural season of American Idol in 2002, Kelly Clarkson's career took off quickly and impressively. She launched her debut album, "Thankful," which was instantaneously successful, leading to further boosts in her musical pursuits.
Kelly also made significant profits from concert tours like "Breakaway World Tour" and "Meaning of Life Tour." In addition to music, she ventured into television with appearances on several TV shows and currently hosts 'The Kelly Clarkson Show.' Equally lucrative for her wealth is her endorsement deals with brands including Toyota, Olay, and Weight Watchers; these partnerships provide solid income streams outside of her music sales.
Furthermore, through business ventures such as a partnership with Nickelodeon studio and owning a production company, Clarkson has fortified her earning potential, extending beyond traditional celebrity roles.
Read More: Taylor Swift's Net Worth Soars to $740 Million 
Music Sales and Concert Tours
Kelly Clarkson made much money from her music sales and concert tours. Her albums sold millions of copies all over the world. They were bought in stores, downloaded, or listened to on streaming platforms.
She wrote songs for 10 artists, which also made her rich. Her "Breakaway World Tour" and "Meaning of Life Tour" had big crowds. People paid high prices to see her sing live on stage.
These tours brought in extra cash for Kelly Clarkson.
Television Appearances and Hosting
Kelly Clarkson shines on TV, too. She wowed people on American Idol at age 19. This got her a big contract with the show. She will make another $45 million by 2025 from it! But that's not all.
She was also in Sabrina, the Teenage Witch when she was starting. Now, she gets about $15 million yearly for her TV show work. The Kelly Clarkson Show is one of these shows where she gets to share her talent and charm with everyone who tunes in!
Endorsements and Brand Partnerships
Kelly Clarkson makes money from brand deals. One major deal happened with Weight Watchers. She also worked with big companies like Coca-Cola and Olay. These deals added to her net worth a lot.
It is important to note that she does not have any current deals.
Business Ventures
Kelly Clarkson owns a few businesses. She has a production company for TV and music projects. This pushes up her net worth. Also, Kelly brings in money from real estate sales and purchases.
One of her big wins is the Montana ranch valued at $50 million.
Kelly Clarkson's Net Worth Growth Over the Years
Kelly Clarkson's impressive growth in net worth commences with her victorious appearance on American Idol, which catapulted her not only to stardom but also toward substantial financial success.
This promising debut enabled a series of lucrative opportunities, including music sales, concert tours, TV gigs, and endorsements. Over the years, Clarkson continued to build wealth through diverse business ventures, releasing hit albums like 'Thankful', 'Breakaway' and 'Stronger' which sold millions worldwide.
She accrued revenue via successful television programs like "The Voice" and "The Kelly Clarkson Show". The accumulation of these proceedings has fostered a steady upward trajectory in her net worth, which stands remarkably high in 2023.
Kelly Clarkson Net Worth in 2023
Kelly Clarkson's net worth in 2023 is a whopping $50 million. Her wealth has grown from the music world, dipping into TV hosting and even writing kids' books. With an estimated monthly income of about $0.5 million or more, it's safe to say she earns big bucks! She makes over $30 million as a singer-songwriter and more than $5 million from children's books alone, so her financial status keeps rising!
Read Also: Selena Gomez's Net Worth
Yearly Earnings
Kelly Clarkson's annual income has significantly risen thanks to her successful music, television, and business career. Here is a quick summary of her yearly earnings from 2018 to 2023.
| Year | Earnings |
| --- | --- |
| 2018 | $33 Million |
| 2019 | $35 Million |
| 2020 | $38 Million |
| 2021 | $42 Million |
| 2022 | $46 Million |
| 2023 | $50 Million |
Table: Kelly Clarkson Net Worth Over the Years
The journey of success has seen Clarkson's net worth grow from $33 million in 2018 to $50 million in 2023. The income stems from her career as a singer and songwriter, which accounts for over $30 million. Also, her work as an author has added over $5 million to her wealth. Her time on TV shows, mainly American Idol, has yielded a salary of around $15 million. Furthermore, she has a contract to earn an extra $45 million by 2025.
How Kelly Clarkson Spends Her Money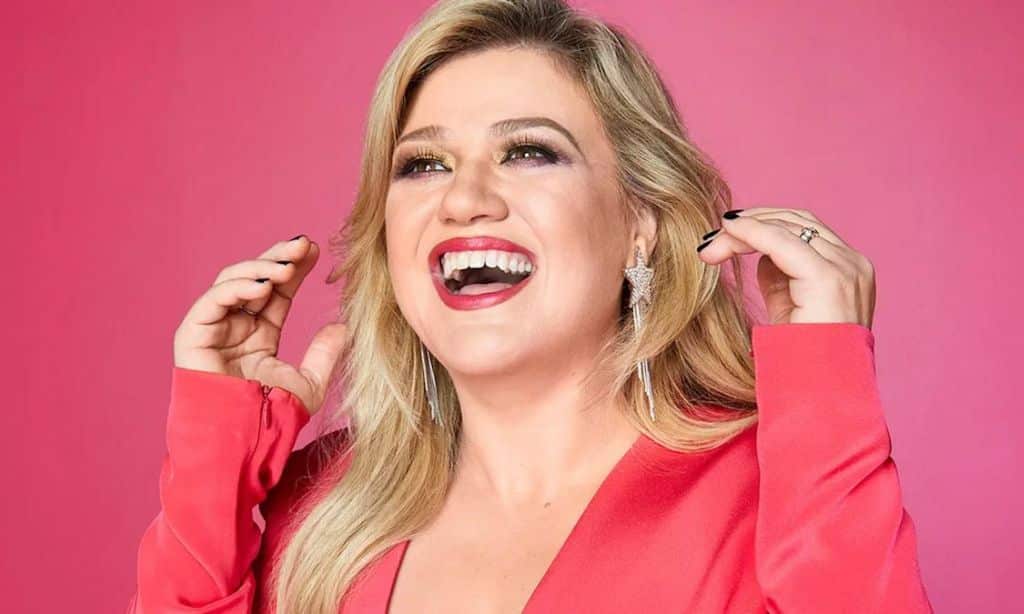 Kelly Clarkson is known for her lavish lifestyle, splurging on luxury vehicles like Rolls-Royce and Bentley, designer brands including Chanel, Gucci, and Louis Vuitton, and traveling expenses.
She also invests in real estate properties across Texas and California, along with her Montana ranch. Besides personal spending, Clarkson has significantly contributed to charities through the Kelly Clarkson Foundation.
On a more personal note, she spends a considerable amount on maintaining her music career, including touring and recording costs. Moreover, significant entertainment expenses have been related to hosting shows like 'The Voice' and 'The Kelly Clarkson Show'.
Music career
Kelly Clarkson won the first American Idol in 2002. This big win shot her to fame. Success followed when she signed with RCA Records. In 2003, Kelly released her debut album "Thankful".
The album was a hit.
She kept making hit songs and albums like "Breakaway" and "Stronger." Her music has fans all over the world. Touring is also part of her career as a music star. She's done big concert tours such as the "Breakaway World Tour" and "Meaning of Life Tour".
These tours make lots of money, too!
Personal life
Kelly Clarkson has two children named River Rose Blackstock and Remington Alexander Blackstock. They were born during her marriage to Brandon Blackstock, which ended in divorce. She now lives in a mansion in California worth $20 million.
Her home is big and grand! Kelly also owns a ranch in Montana worth lots more – $50 million! Despite owning these homes and being rich, Kelly spends her money wisely. She uses part of it to help others through the American Red Cross and to give aid to Ukraine.
Other expenses
Besides her music career and personal life, Kelly Clarkson has many expenses. Here is a list of some of them:
She owns a ranch in Montana that is worth $50 million.
Her California mansion costs $20 million.
She also holds properties in Texas, which she spends on for maintenance.
Kelly likes to spend money on luxury cars like Rolls-Royce, Bentley, and Ferrari.
She's into designer brands such as Chanel, Gucci, and Louis Vuitton.
Traveling is another big part of her expenses.
She has personal staff members to whom she pays salaries.
Her divorce from Brandon Blackstock was costly, too.
Kelly also donated funds to the American Red Cross for relief efforts in Ukraine.
Lastly, she enjoys spending on entertainment for herself and her family!
Read Also: Beyonce's Net Worth and Complete Biography
Highlights of Kelly Clarkson's Career
Kelly Clarkson has hit many high points in her working life. Here are some that stand out:
Winning "American Idol" in 2002 pushed her to start her career.
Her debut album, "Thankful," sold millions of copies worldwide.
A second album, "Breakaway," won two Grammy Awards and sold over 15 million copies.
She gained fame for writing songs for 10 different music artists.
Her job as a coach on "American Idol" earned her a salary of about $15 million.
Kelly signed an exciting contract with American Idol that will bring her $45 million more by 2025.
As an author, she released several popular children's books that earned her over $5 million.
Alongside music and writing, she hosts "The Kelly Clarkson Show".
Life Lessons from Kelly Clarkson
Get an insight into Kelly Clarkson's wisdom, understanding how she embraces humor amidst unpleasantries and cherishes her unique pathway while leaving behind what doesn't serve her.
Learn these inspirational life lessons from an iconic singer-songwriter in our detailed discussion. Read on to discover more!
Letting Go of Things Not Meant for You Is Sweet Freedom
Kelly Clarkson knows the joy of letting go. Sometimes, things or people are not our perfect match, no matter how hard we try. Kelly has found peace in saying goodbye to those parts of life that don't make her happy or strong.
And with each thing she lets go, she finds more room for what matters most. Letting go is not about giving up but making space for better things. It's a choice of finding your true self and your happiness over everything else.
Your Name Being Screamed as a Curse Word Can Be Hilarious
Sometimes, people yell Kelly Clarkson's name like it is a bad word! And guess what – she finds it funny! In the movie "The 40-year-old Virgin," there was a scene that made her laugh.
The actor Steve Carell screams her name as he gets his chest hair waxed off. It became so popular that fans found humor in hearing her name used this way, which also amused her.
Not Fitting in Can Push You to Your Destiny
People said Kelly Clarkson did not fit in. She was not like the other pop stars of her time. But she didn't change to fit in. She stayed true to herself and focused on what made her different: a powerful voice and a deep love for music.
This drive led her to try out for American Idol, where she won first place! This jump-started her career, and today, her net worth is $50 million from being a singer, author, and TV, serving as proof that sometimes being an outsider can guide you towards your true destiny!
Kelly Clarkson's Social Media Accounts
Kelly Clarkson is active on several social media platforms. Here's where you can follow her:
Platform
URL
Followers/Subscribers
Twitter
https://twitter.com/kellyclarkson
12.9 million
Instagram
https://www.instagram.com/kellyclarkson/
7.2 million
Facebook
https://www.facebook.com/kellyclarkson/
14 million
YouTube
https://www.youtube.com/user/kellyclarksonvevo
3.59 million
TikTok
https://www.tiktok.com/@kellyclarkson
4.4 million
Website
https://kellyclarkson.com/
Table: Kelly Clarkson's Social Media Accounts
Also Read: 50 Cent's Net Worth: How the Famous Rapper Made His Millions
Frequently Asked Questions (FAQs)
If you have any queries about Kelly Clarkson net worth, you must check the answers below.
1. What is Kelly Clarkson's net worth in 2023?
Kelly Clarkson's net worth in 2023 comes from her profession as a singer, and television personality and various endorsement deals.
2. How does Kelly Clarkson make money?
Kelly Clarkson's income includes music sales from her album "Thankful," touring shows, Billboard Music Awards and American Music Awards winnings, TV show salary, and Skechers endorsements every year.
3. What has affected the growth of Kelly Clarkson's net worth?
The growth of Kelly Clarkson's net worth over the years has been helped by investments made in high-value assets like stocks, cryptocurrencies, and commodities alongside some risks involved.
4. Does she donate any part of her wealth?
Yes! In addition to spending on personal life expenses and children's education, she often gives back through health donations and charitable giving.
5. Where does most of Kelly Clarkson's annual income come from?
Most of her yearly earnings originate from recording and touring for music performances and royalties earned on her songs performed by others.
6. What investing advice can we learn from celebrities like Mick Jagger or Eric Clapton, who have a similar financial market presence to Clarkson?
Notably, they suggest looking into new routes such as Bitcoin ownership, which not only attracts high-net-worth investors but can add significantly to increasing one's set value, just like these celebs' enormous increases, such as Taylor Swift's Net Worth or Paul McCartney's Net Worth.
Subscribe to Our Latest Newsletter
To Read Our Exclusive Content, Sign up Now.
$5/Monthly, $50/Yearly