Amazing TV Shows to Watch in July 2023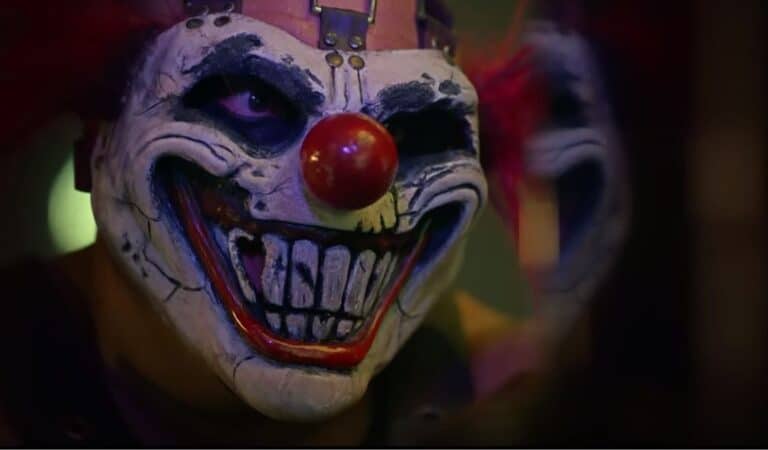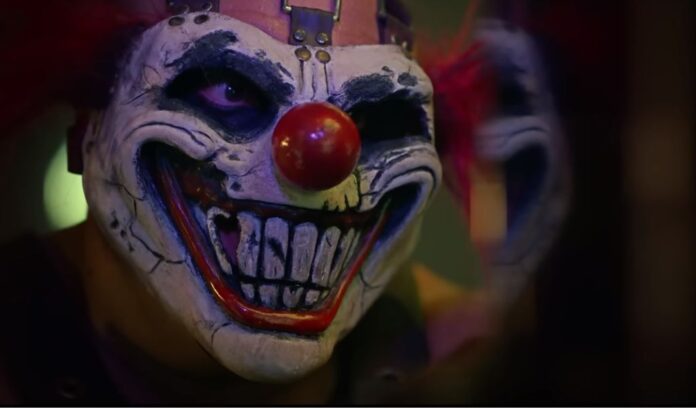 Listen to the Podcast:
Thanks to contemporary technology, we can now watch TV shows on our mobile phones and laptops instead of just on the TVs that are permanently mounted on the walls of our homes.
The streaming services, which have dominated the market for the past few years and are only expected to grow, are clearly to blame for the drastic change. But it might be difficult to find a good TV show to binge watch, especially because so many streaming platforms are always adding new shows. For your convenience, we have put together a list of the top TV shows that will be available on all of the main streaming services in July 2023, including Netflix, Peacock, Apple TV+, Prime Video, AMC, Hulu, Paramount +, and more.
1. The Horror of Dolores Roach
Rather than being the horror, is Dolores horrified? Maybe both in this dramedy, the most recent podcast to be adapted into a television show. The eponymous heroine, played by Justina Machado of One Day at a Time, has just been released from jail after serving a 16-year sentence and has returned to her now-gentrifying New York City neighborhood. If you've ever listened to a murder podcast, you'll know that her new life won't be easy and that her nickname of "Magic Hands" will only get her so far. Her shady old acquaintance offers her a place to stay and a massage table. If the series' name and "Sweeney Todd-inspired" tagline weren't enough of a hint, Blumhouse, the masters of horror, is behind it. Yum?
The Horror of Dolores Roach will debut on Prime Video on July 7th.
2. The Afterparty
Tiffany Haddish and Sam Richardson return for season 2 of the subtly humorous whodunnit series as investigators who can't seem to agree on anything, with a fresh set of murder suspects and a new crime. The structure, which is a treat for movie buffs, is the same: each episode is told from the perspective of a different character, in a different cinematic style, this time spanning from noir to 19th-century costume drama, and ostensibly containing a riff on Wes Anderson's The Royal Tenenbaums. Everyone present at the wedding is a suspect when a bridegroom is killed (worst wedding ever), including the bride, her family, and their friends, who are portrayed by John Cho, Paul Walter Hauser, Ken Jeong, Elizabeth Perkins, and Zach Woods.
The Afterparty debuts on AppleTV+ on July 12.
3. Full Circle
Never pausing to breathe, Steven Soderbergh. From 2019's underappreciated High Flying Bird to this year's finest forgotten Magic Mike's Last Dance, he has recently tended to direct at least one movie or online series each year. His best work has been in television drama, most notably The Knick. His most recent project is a criminal series starring top talent including Claire Danes, Timothy Olyphant, Zazie Beetz, and Jharrel Jerome. Danes and Olyphant portray a couple who learn that their son has been abducted. Beetz looks into the matter and unearths family secrets involving crime, money, and the nation of Guyana.
On July 13, Full Circle debuts on Max
4. Survival of The Thickest
In movies like Always Be My Maybe and Marry Me with Jennifer Lopez and as a member of the cast on BET's First Wives Club, the highly amusing comic actress and stand-up Michelle Buteau is known as the what's-her-name best friend. In a series she has written that is partially based on her collection of humorous essays, also titled Survival Of The Thickest, she receives the lead role. When her fictional character Mavis Beaumont discovers her unfaithful spouse with another woman, she dumps him. She tries to rebuild her love life and job at the age of 38 while she is single. She might not always make the finest decisions, though, as seen by the fact that she struggles with fashion.
Launch day for Survival of The Thickest on Netflix is July 13.
5. Justified: City Primeval
The popular criminal drama Justified, which ran from 2010 to 2015 and was based on the stories by Elmore Leonard about US Deputy Marshal Raylan Givens, has been given a makeover with new settings, proving the adage that nothing on television needs to die forever. In the original series, Givens was portrayed by Timothy Olyphant (above), who carries himself with the same swagger and Western-style hat. Givens, who has since relocated from Kentucky to Florida, is taking his spirited 15-year-old daughter (Vivian Olyphant, who is actually his daughter), to a camp when some thugs get in their way. Raylan and his daughter eventually make their way to Detroit, where Raylan must find the Oklahoma Wildman, a serial killer. Givens' new setting, which draws its urban grit from Leonard's 1980 novel City Primeval: High Noon in Detroit, is a clever way to breathe fresh life into a well-known program.
Justified: City Primeval debuts on FX on July 18 and on Hulu on July 19.
6. Praise Petey
The time seems appropriate for an animated comedy about cults after so many serious exposés of the issue. This series, which gives the traditional "fish out of water" and "woman starting over" storylines an absurdist twist, was devised by former Saturday Night Live head writer Anna Drezen. A cosmopolitan New Yorker named Petey, voiced by Schitt's Creek star Annie Murphy, takes over her father's small-town cult after her life in the city falls apart. Bandit, a cult member and potential love interest who was raised in the group, is voiced by John Cho. Petey's parents are Christine Baranski and Stephen Root, who played hitman handler Monroe Fuches in the final seasons of Barry with such chilling and ruthlessness.
Praise Petey debuts on Freeform on July 21.
7. Special Ops: Lioness
Taylor Sheridan, a well-known showrunner, takes on the CIA in his most recent series, which is situated in the world of counterterrorism, far from the ranches of Yellowstone and 1923. His fictionalized interpretation of a CIA program is referenced in the title. Joe, a team leader (like Carrie in Homeland), is portrayed by Zoe Saldana. In order for the CIA to "kill the target," as Joe says in the trailer, she sends an agent, Cruz Manuelos (Laysla De Oliveira), undercover to become close to the daughter of a suspected terrorist. As a CIA supervisor in a supporting role, Nicole Kidman is portrayed by Morgan Freeman, who plays the US Secretary of State. The stories should be driven by intrigue and suspense, but Sheridan fans will also be searching for the subtext. Sheridan has consistently insisted that his programs have no political bias, yet many commentators detect a conservative undertone. Finding out what the series might have to say about US foreign policy and terrorism will be fascinating.
On July 23, Special Ops: Lioness will debut on Paramount+.
8. Futurama
The popular animated science fiction satire is back after a ten-year hiatus with fresh tales and the same bizarre cast. In the original, Billy West's character Fry (cryogenically frozen in 1999) thawed out in the year 3000, where he encountered a variety of odd characters, including Cyclops Leela (Katy Sagal), the robot Bender (John DiMaggio), and others. With an updated perspective on social trends, the new episodes pick up 23 years later. Explovid-23, a freshly discovered virus, can be detected by sticking a huge cotton swab up your nose, according to a newsreader. At an outdoor celebration, a banner reading "Back-to-Normal Fest 2021" has the year 2021 crossed out and the year 3023 handwritten in. The character's wide-jawed expressions and satirical yet amusing humor bear a striking resemblance to the Simpsons, whose creator Matt Groening developed the series.
Hulu's premiere of Futurama is on July 24.
9. Dark Winds
Zahn McClarnon (Reservation Dogs and Fargo) comes back for a second season of one of television's greatest underrated shows in the role of Lt. Joe Leaphorn of the Navajo Police. In the first season, it was revealed that Joe's son had perished in a suspected oil drilling disaster. The show is based on Tony Hillerman's crime novels set in the US South West during the 1970s. He is pursuing the person he believes is responsible for the catastrophe in the new season. He is joined by Sgt. Bernadette Manuelito (Jessica Matten) and Jim Chee, a former partner who is now a private investigator. Leaphorn is portrayed by McClarnon as an iconic figure who is tough, smart, and not always above pursuing retribution. He is a Native American update on the Western hero. Executive producers of Dark Winds include George RR Martin and Robert Redford, yet the show stands out on its own as being tense, dramatic, and profoundly humanistic, with the immense desert terrain and the complexity of life on the reserve serving as key components.
AMC+ will air Dark Winds on July 27 and AMC will air it on July 30.
10. Twisted Metal
Here's another post-apocalyptic video game adaption, following the recent HBO blockbuster The Last of Us. This action comedy, which is based on the PlayStation game about a demolition derby with deadly weapons, stars Anthony Mackie, who is best known for his role as Falcon (and soon to be Captain America) in the Marvel Cinematic Universe. Amnesic John Doe, played by Mackie, consents to deliver an unexplained package. He prepares his weapon, jumps into his battered vehicle, and takes off across the US. Car thief Quiet is played by Stephanie Beatriz, Agent Stone, a wicked highway patrolman, by Thomas Haden Church, and Sweet Tooth, a psychotic killer clown, is physically portrayed by wrestler Joe Seanoa (Samoa Joe), who also provides the voice of Will Arnett. The game has been available since 1995, and there have been several additional installments throughout the years, so the series already has a fan base.
Twisted Metal debuts on Peacock on July 27.
11. Good Omens
The second season of this odd-couple humorous fantasy, which is based on the book by Terry Pratchett and Neil Gaiman, stars David Tennant as the brazen, anything-goes demon Crowley and Michael Sheen as the finicky angel Aziraphale. The world was rescued from the Antichrist the last time. This time, their relaxed existence in London is disturbed when they band together to rescue the angel Gabriel after he falls from heaven and shows up at Aziraphale's bookstore. Gaiman has referred to Jon Hamm as "everyone's worst boss" and he is back as the frequently perplexed Gabriel. Good Omens is the most humorous of all the Gaiman adaptations (including Netflix's The Sandman and Amazon Prime's American Gods), which makes it the most enjoyable despite its numerous references to religion and the afterlife.
Good Omens will debut on Prime Video on July 28.
Subscribe to Our Latest Newsletter
To Read Our Exclusive Content, Sign up Now.
$5/Monthly, $50/Yearly