Jawan Review: A Visually Stunning Film with Thrilling Action Sequences of SRK
Are you looking for an entertaining action thriller with critical messaging? "Jawan" is a movie that can give you just that! So, are you excited about Jawan review? This film stands out among Shah Rukh Khan's other works as one of his most political projects to date.
After watching this movie, this review article will take you through the transformation of SRK from romantic hero to action hero, as well as a deeper look into the story, music, direction, and more. Get ready to go on an insightful journey exploring "Jawan" – an exciting mix of entertainment and thought-provoking drama!
Content Highlights
"Jawan" is an interesting mix of action and political messaging that explores power plays between social groups.
Shah Rukh Khan's performance and transformation from romantic lead to action hero have been praised by viewers.
The soundtrack features captivating songs which add to the intensity of specific scenes in the movie.
Special effects combined with precise choreography for fight scenes contribute to this film's thrilling experience.
Jawan Review: Overview of "Jawan"
[Video Credit: @RedChilliesEntertainment]
Shah Rukh Khan makes a remarkable transformation from a romantic hero to an action-drama star in "Jawan" which combines thrilling sequences and political messaging.
Transformation of Shah Rukh Khan from Romantic Hero to Action Hero
Shah Rukh Khan's transformation into an action hero is showcased in the ambitious film "Jawan". After years of playing romantic leads, Khan embraces a completely new persona as an intense and powerful character, reflecting his long-standing aspiration of wanting to become an action superstar.
Not only does he deliver thrilling fight sequences but also delivers strong performances with romance and drama. Writer-director Atlee presents Shah Rukh Khan in a fresh light featuring hard-hitting stunts that no one would have assumed him capable of given his age; at 57 years young, Khan proves he still has what it takes to take on bigger roles like this Hollywood-style cop flick.
It's safe to say that "Jawan" will be remembered for transforming the genre icon from a romantic lead actor to a full-blown action star leading man!
Unique Blend of Action and Political Messaging
"Jawan" is a one-of-a-kind action drama that has pushed boundaries with its unique blend of genres. It combines entertaining action sequences with meaningful political messages to create a fascinating viewing experience.
The film features Shah Rukh Khan, in full-on mass mode, taking on various powerful characters as he fights for justice and truth against all odds. The action sequences are well choreographed and utilize some spectacular special effects which bring out an adrenaline rush and keep the audience engaged throughout the film.
Additionally, each fight scene serves to further the political message within "Jawan", such as when SRK takes down corrupt officials or defends fugitive prisoners from government persecution–all while delivering his dazzling fighting skills.
Storyline of "Jawan"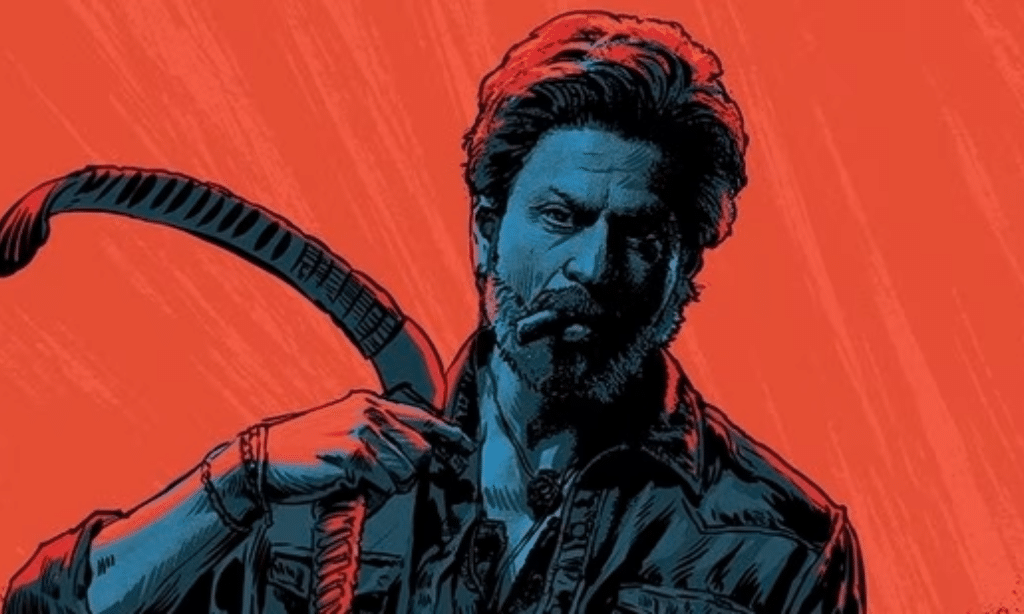 Revealing the story of a political activist and his journey for justice, "Jawan" demonstrates how an individual can make a significant impact on society.
Plot Summary
Jawan tells the story of Azaad, a soldier-turned-vigilante on a mission to uncover corruption and industrial pollution caused by powerful politicians. Together with a group of female fighters, he hijacks the daughter of an influential tycoon and embarks on an epic mission for justice.
The film follows Azaad's journey whose choices make him question his long-held beliefs. Amidst thrilling stunts and fight scenes lies Jawan's political message about India's issues such as poverty, gender inequality, injustice, and environmental issues.
Themes and Messages Conveyed
"Jawan" is a unique blend of action and political messaging, as it explores the power plays between social groups and authorities. At its core, it delves into underlying themes of justice and morality vs.
oppressive establishment structures. The film's primary message deals with challenging societal conventions to stand up for one's own rights, while aptly depicting how individuals become victims of structural corruption every day.
Furthermore, the script cleverly weaves in messages of hope within this backdrop of injustice – portraying that when people come together they can combat oppression against them no matter how powerful their opponents are.
Performances in "Jawan"
Shah Rukh Khan's dynamic performance of the film's lead character was impressively convincing, as well as notable contributions from the supporting cast.
Shah Rukh Khan's Portrayal of the Lead Character
Shah Rukh Khan brings his big personality and star power to the role of the lead character in "Jawan," delivering a performance that highlights his ability as an actor. Transforming from romantic hero to action hero, he conveys to viewers powerful performances by manipulating emotions through facial expressions, body language, and dialogue.
The impact of his stardom is far-reaching with fans expecting great things from this highly anticipated movie. His look defines him in the film, playing both father and son he experiments with different looks throughout its running time.
With each frame filled with energy Khan gives it all on screen proving yet again why he is one of India's finest actors.
Notable Performances from the Supporting Cast
The supporting cast of Jawan deserves much credit for their great performances. From Amy Jackson to Vivan Shah, each and every actor has added a unique flavor to the film. Amy Jackson plays an instrumental role in advancing the storyline with her powerful performance as Ananya, while Suresh Oberoi does justice to his character's portrayal as the ruthless Prime Minister K Krishna Prasad.
Vivan Shah also gives commendable turns as Vinny D'Cruz, a gangster-turned-politician who is determined for revenge against Krishna Prasad. Abhimanyu Singh provides a fillip to the narrative by playing Raj Malhotra–a successful individual determined to make a difference in society through politics.
All these characters are essential components of "Jawan" and these skilled actors have beautifully complemented each other's efforts on screen making it hard for audiences not to be impressed by their performances.
Music in "Jawan"
The film's soundtrack is a masterful blend of musical styles and genres, offering something for everyone within the film's narrative.
Review of the Film's Soundtrack
The soundtrack of "Jawan" is highly praised and exceptional, composed by Anirudh Ravichander. The seven original songs in the film have been a hit with the audiences and make poignant statements while adding to each scene's atmosphere.
Popular tracks from the movie include Laila O Laila sung by Sai Pallavi featuring Shah Rukh Khan, Choo Lo Na sung by Hariharan & Chinmayi Sripaada, Kannu Kulla sung by Yazin Nizar & Uthara Unnikrishnan and many more.
Anirudh Ravichander's background scores for action-thrillers are particularly celebrated and have added another dimension to this movie as well. Each song evokes intense emotions that elevate the viewing experience, making it truly gripping and thrilling.
Impact of Music on the Overall Viewing Experience
The addition of music to the movie "Jawan" is an essential component that contributes towards its overall viewing experience. The soundtrack plays a vital role in conveying critical emotional moments while enhancing various action-packed scenes.
Particularly effective was the chase scene between villain and hero where the intense background score further highlighted the thrilling dimension of this particular sequence. Additionally, some songs used as source material add to the energy and flair of certain scenes with lyrical content relating directly to characters' motivations; for example, SRK's character singing a soulful rendition of "Mere Toote Dil Ka Hal Na Pucho".
Ultimately, these musical aspects create an engaging viewing experience for audiences that helps make their connection with this film even stronger.
Action Sequences in "Jawan"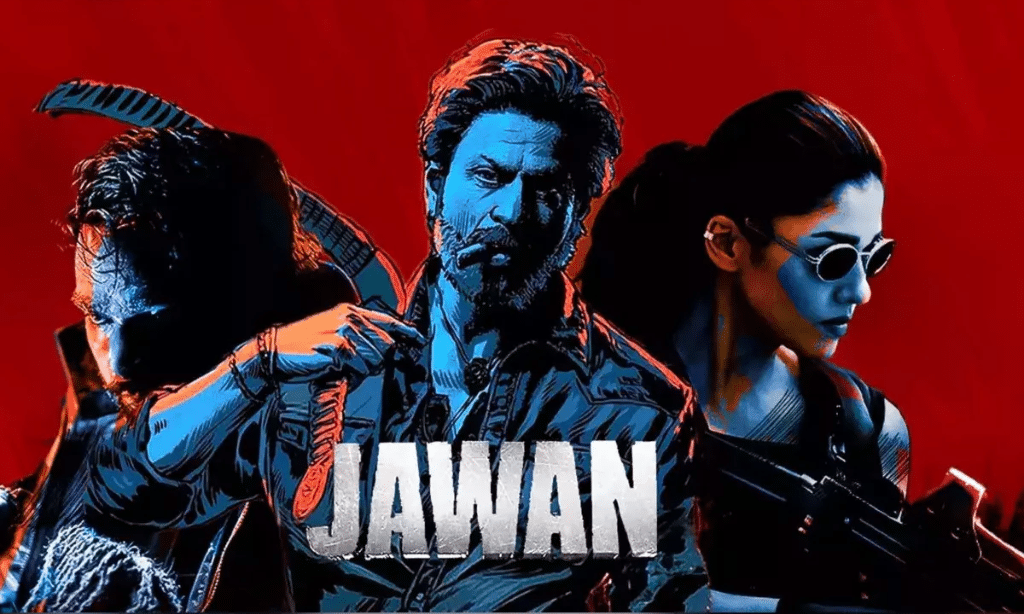 Impressive choreography and special effects give the movie's big fight scenes an adrenaline-filled edge.
Analysis of the Film's Action Scenes
"Jawan" features some of the best action sequences and fight choreography seen in Indian cinema. Every scene is intense and captivating, with no lag or drag throughout its two-and-a-half-hour runtime.
With every scene playing out as a unique set piece full of high-energy moves and stunts, "Jawan" delivers an adrenaline-filled ride that keeps viewers hooked from start to finish. The action scenes contribute to the film's powerful storytelling by further illustrating each character's motivations while also conveying broader political messages about social justice for members of minority communities.
The seamless blend between these important messages and heart-pounding fight scenes makes "Jawan" a truly entertaining action drama with something for everyone.
Special Effects and Choreography
Special effects in "Jawan" are intricately thought out and skillfully executed, adding to the overall visual experience. The action sequences are considered highly realistic, providing a thrilling experience for viewers.
The choreography of the film's stunt sequences takes advantage of numerous years of martial arts training by its performers, mastering fights with weapons such as swords, knives, and firearms while breaking down gender stereotypes with leading female fighters.
Many scenes also incorporate moments that require finely tuned trick work from these highly trained professionals too complex for special effects teams to emulate on screen which provides an awe-inspiring viewing experience for audiences.
Direction of "Jawan"
Atlee's direction style is commended for its ability to blend action with politically charged messaging, heightened by impressive pacing and strong storytelling techniques.
Evaluation of Atlee's Direction Style
Atlee showcased his visionary talents in full force with the film Jawan. He created a gripping action-packed journey for viewers, highlighting profound political messages throughout.
Atlee managed to create an interesting balance between intense fight scenes and a story that held humorous or emotional moments. His use of varying camera movements, angles, and framing gave vivid life to each scene, while effectively conveying the feelings he wished to instill within the audience.
The thrilling action sequences were staged with skillfully paired music that heightened one's viewing pleasure as well English dialogues added realness to it. All in all, Atlee's direction was able and effective while tackling an ambitious storyline; exploring numerous topics through symbolism without at any point confusing or overbearing his audience.
Pacing and Storytelling Techniques
Pacing and storytelling are where "Jawan" really shines, with its effective use of both helping to keep the audience engaged and conveying the underlying political themes. Atlee has chosen a steady but enjoyable pace that ebbs and flows throughout the film, ensuring audiences never feel overwhelmed or bored by excessive action sequences or infodumps.
In this way, Atlee is able to efficiently introduce plot points in order to stick close to his poignant political message without getting lost in detours along the way. To achieve this he employs several creative techniques during key moments throughout "Jawan", such as voice-over narration at times when characters pause for reflection, sequencing events out of chronological order to induce surprise revelations that serve to propel the story forward towards a satisfying conclusion, etc.
As these techniques weave together they help create an entertaining cinematic experience that goes beyond simply relying on flashy action scenes It's clear why Atlee's direction style was praised by viewers upon release – he has successfully balanced between being thoughtful yet dynamic so that viewers cannot help but remain entranced until credits roll.
Screenplay of "Jawan"
The strong dialogue combined with the thoughtful story structure creates an engaging and thought-provoking narrative.
Assessment of the Script and Dialogue
The script and dialogue of "Jawan" was praised for its direct confrontation of political issues. It incorporates themes such as loyalty, betrayal, honor, and sacrifice in a smart and cohesive way that enhances the underlying story without overwhelming it.
The dialogue is naturalistic and engaging which gives life to memorable moments throughout the movie. Although some have criticized the script for being overly ambitious due to its multiple plot threads, Atlee manages to keep all these elements tied together without sacrificing clarity or suspense.
There are powerful speech sequences where characters express their hopes and beliefs with conviction, making it impossible not to be moved by them at least on an emotional level. Ultimately, "Jawan" does a great job exploring complex moral questions through intense exchanges between captivating characters, providing viewers with thought-provoking entertainment while delivering an effective political message.
Coherence and Engagement
"Jawan" provides a riveting experience by constantly engaging the audience with its emotionally charged screenplay. The film strikes a perfect balance between political messaging and exciting action sequences, making it highly effective at conveying powerful themes while maintaining a consistent thematic flow that never bores the viewer.
Through cleverly crafted dialogue and vivid character development, "Jawan" effectively captures the spirit of India's politics and policies without ever losing sight of entertainment value.
This cohesive approach to storytelling allows audiences to witness various subplots unfold naturally within the main narrative thread, culminating in an unpredictable yet satisfying conclusion.
Cinematography and Production Design in "Jawan"
Detailed analysis of the intricate cinematographic elements and production design that contributed to creating visual imagery of breathtaking beauty.
Visual Aesthetics and Cinematographic Choices
In Jawan, the cinematography and production design are remarkable. The visuals in the movie help to set a certain mood for the viewers by using impressive camera movement and framing techniques.
One of the most notable features of the cinematographic technique employed in this film is that of jib shots, which come often at key moments in order to create more suspense or add impact to pivotal scenes.
Additionally, there are multiple dolly shots used throughout with some excellent long shots showcasing landscapes and settings adding an extra layer of depth to proceedings. Furthermore, some unique lighting choices have been made for added atmosphere along with steadicam shootouts serving as effective action sequences.
Production Design and Set Pieces
The production design and set pieces in "Jawan" are of remarkable quality. A team of highly acclaimed Indian cinema professionals has pooled their talents to create a captivating film experience, with great attention to detail put into the art direction, set designs, costuming, and props.
Building upon the original premise for the movie and its themes of patriotism and justice, director Atlee has created an immersive landscape that transports viewers away from present-day modern India straight into a grandiose version of classic Hollywood action films – striking visuals combined with intense physical experiences featuring high flying stunts choreographed to perfection by renowned stunt director Sunil Rodrigues.
Furthermore, vibrant costumes contribute to creating iconic impactful images on the screen – each sequence is carefully plotted out utilizing consistent colors casting moods requisite for plotting out story arcs within this vivid Action Drama. If you're interested read Big Boss Telugu 7. 
Bollywood's 10 Highest 1st Day Collection Movies
Now let me give you ideas on the top 10 highest first-day collection movies worldwide.
| | | | |
| --- | --- | --- | --- |
| Rank | Film | Total Gross | Year |
| 1 | Jawan | ₹150 crore | 2023 |
| 2 | Adipurush | ₹140 crore | 2023 |
| 3 | Saaho | ₹130 crore | 2019 |
| 4 | Pathaan | ₹106 crore | 2023 |
| 5 | Radhe Shyam | ₹79 crore | 2022 |
| 6 | Brahmāstra: Part One – Shiva | ₹75 crore | 2022 |
| 7 | War | ₹50.61 crore | 2019 |
| 8 | Thugs of Hindostan | ₹48.27 crore | 2018 |
| 9 | Happy New Year | ₹42.2 crore | 2014 |
| 10 | Bharat | ₹41.62 crore | 2019 |
Highest Opening Day Grossers In Indian Cinema (Top 10)
Now let's get the highest opening Day grosses in the world of Indian Cinema
| Rank | Movie Title | Opening Day Gross Collection (in crore) |
| --- | --- | --- |
| 1 | RRR (2022) | 223.5 |
| 2 | Baahubali 2: The Conclusion | 214.5 |
| 3 | K.G.F: Chapter 2 (2022) | 164.5 |
| 4 | Adipurush (2023) | 136.8 |
| 5 | Saaho (2019) | 125.6 |
| 6 | 2.0 (2018) | 105.6 |
| 7 | Pathaan (2023) | 104.8 |
| 8 | Jailer (I) (2023) | 91.2 |
| 9 | Kabali (2016) | 90.5 |
| 10 | Ponniyin Selvan: Part I (2022) | 83.6 |
Frequently Asked Questions (FAQs) on Jawan Review
Now learn some related FAQs on the Jawan movie.
1. What is Jawan Movie Review?
Jawan Movie Review is a review of the 2019 Telugu language Indian action drama film, Jawan. The movie tells an entertaining story with a political message.
2. Who wrote and directed Jawan?
Jawan was written and directed by BV Nandini Reddy, who previously wrote and directed films like Ala Modalaindi (2011) and Kumari 21F (2015).
3. What are some of the themes present in Jawan? 
  Some of the themes presented in this movie include contemporary politics, against-all-odds struggles, friendship, family values, unity vs corruption, etc.
4. How do critics view Jawan?
Critics have generally given positive reviews towards Jawan because it features strong characters while providing an engaging plotline supported with spectacular visuals that keep viewers hooked from start to finish!
Conclusion
In conclusion, "Jawan" is an entertaining action-drama that packs a punch with its political messaging while delivering top-notch entertainment.
The critically acclaimed Atlee's 'Jawan' brings a unique blend of action and political messaging, with Shah Rukh Khan delivering an inspired performance. Khan has successfully transformed himself from being a romantic hero to an action hero for this film.
The story is engaging, as it manages to seamlessly incorporate the themes and messages into its fast-paced plotline. The cast delivers strong performances that add tremendous depth and intensity to their characters.
Special mention must go to the onscreen chemistry between Khan and actress Anupriya Goenka who provide most of the emotional arcs in the film. Music is also an integral part of "Jawan", providing lenders with powerful melodies that enhance the viewing experience making it all the more entertaining yet meaningful at the same time.
Audiences were mesmerized by the palace's intense chase sequences involving high voltage stunts backed by – incredible special effects & choreography adding up some thrilling moments in the movie combined with beautiful imagery created through cinematography & production design really ensured a wow factor amongst viewers.
Subscribe to Our Latest Newsletter
To Read Our Exclusive Content, Sign up Now.
$5/Monthly, $50/Yearly