Jawan: The Film that Will Set the Bollywood Box Office on Fire!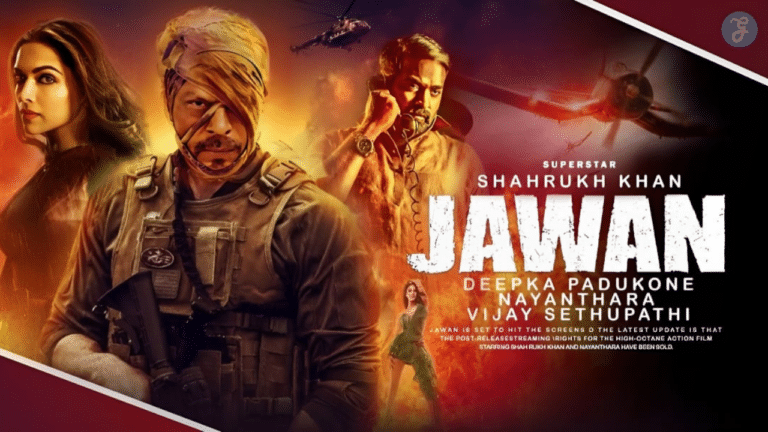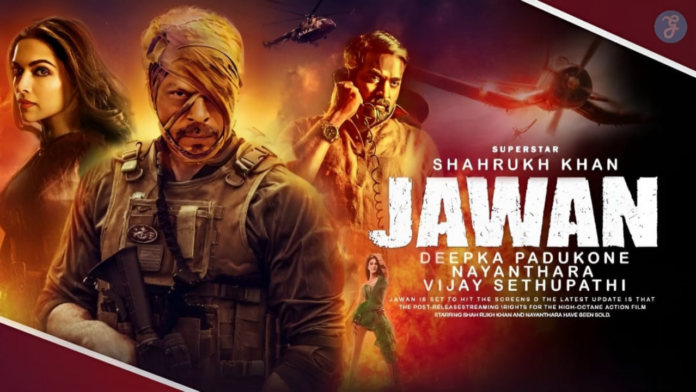 Are you looking for an action-filled movie experience packed with electrifying performances from Shahrukh Khan and Vijay Sethupathi? If so, then "Jawan: The Action-Packed Thriller" is the perfect fit for you.
This film features Bollywood superstar Shahrukh Khan in a dual role as well as acclaimed South Indian actor Vijay Sethupathi in pivotal roles. In this blog post, we'll take a close look at "Jawan" and explore why it's built up to be one of 2023's most highly anticipated releases.
Prepare yourself for a justice-seeking rollercoaster ride full of swag-filled spectacles – come join us on this journey!
Content Highlights
Jawan stars Shah Rukh Khan in a dual role, Nayanthara, Vijay Sethupathi, and Deepika Padukone alongside an ensemble of Bollywood and South Indian actors.
The production process for the action – packed thriller was multifaceted with casting decisions showcasing immense talent from all industries as well as state of the art cinematography.
Thrilling plot twists provide viewers with complex narratives throughout the movie's extended timeline that heightens tension while intense emotional scenes between characters deepen understanding.
Explosive car chases, death defying boat rides , chopper stunts among other captivating action sequences ensure viewers remain on edge of their seats from beginning to end.
Overview of Jawan
Jawan is a thrilling, action-packed movie that follows Shah Rukh Khan and Vijay Sethupathi in their quest for justice.
| Information | Details |
| --- | --- |
| Title | Jawan |
| Director | Atlee |
| Producer | Gauri Khan, Gaurav Verma |
| Production house | Red Chillies Entertainment |
| Cast | Shah Rukh Khan, Nayanthara, Vijay Sethupathi, Deepika Padukone (special appearance) |
| Release date | 7 September 2023 |
| Language | Hindi, Tamil, Telugu |
| Genre | Action thriller |
| Synopsis | The film is said to be a high-octane action thriller that follows the story of a man who is set on a personal vendetta. Khan will be seen in a never-seen-before avatar in the film, and the teaser has already generated a lot of excitement among fans. |
Table: Brief Overview of Jawan
Here are some additional information about the film:
The film is set in Mumbai and will be shot extensively in the city.
The film's teaser was released on 2 June 2023 and it has already garnered over 100 million views on YouTube.
The film's music is composed by Anirudh Ravichander.
Plot summary
Jawan is an action-packed thriller centering on a man seeking revenge for the deaths of his loved ones. Played by Shah Rukh Khan, the protagonist embarks on an intense journey to bring about societal reform even as he must contend with numerous obstacles along the way.
He faces betrayal, death, and heartache as he seeks to restore justice in this thrilling adventure that includes high-octane action sequences and unexpected plot twists. Supporting roles are played by Nayanthara, Vijay Sethupathi, Deepika Padukone, Priyamani and Sanya which add additional dimensions to the main character's storyline across its extended timeline spanning two generations.
Main cast members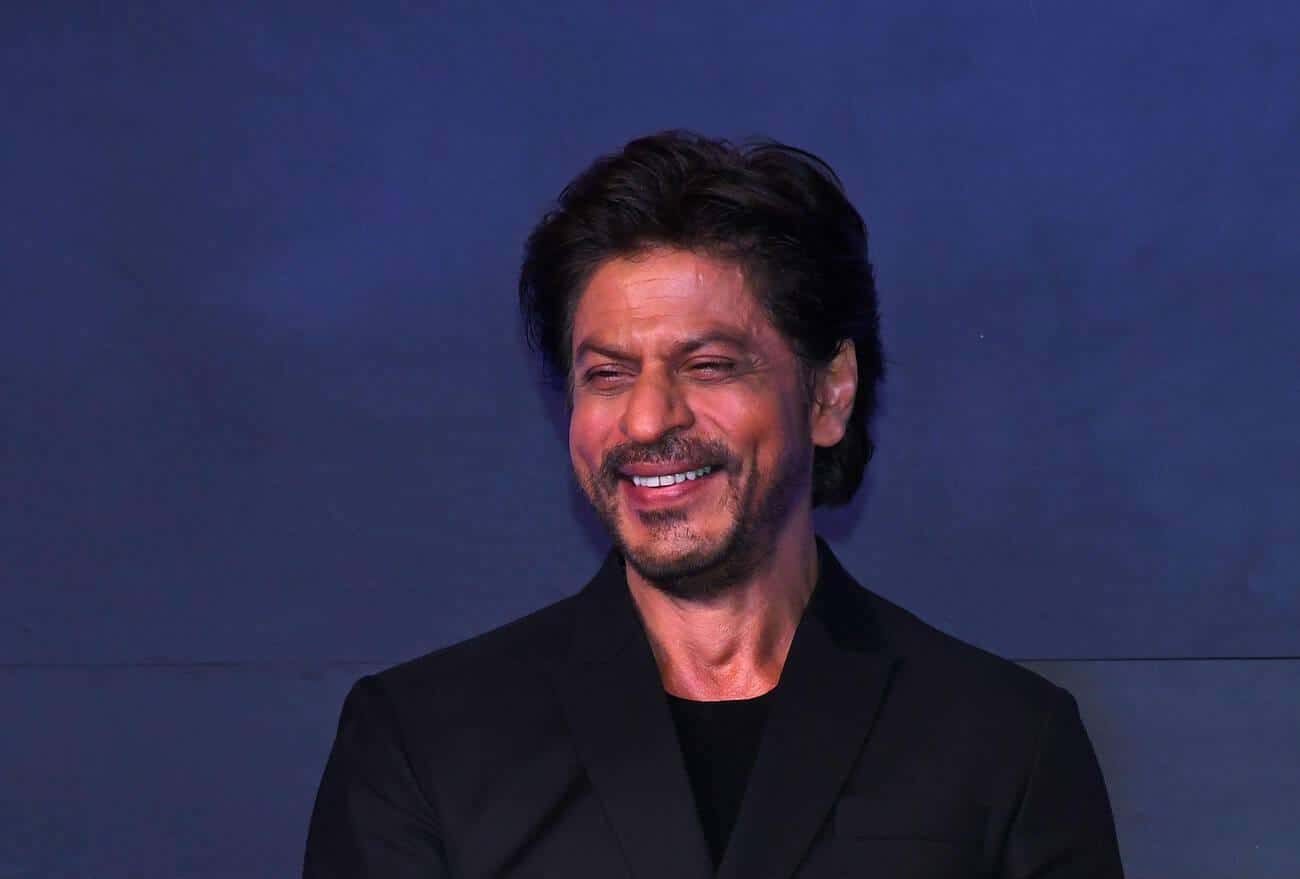 The main cast of "Jawan" includes some of the biggest and most popular stars from both Bollywood and South Indian cinema. Lead actors Shah Rukh Khan, Nayanthara, and Vijay Sethupathi play pivotal roles in the action-packed thriller, each with their own unique storylines throughout the movie.
Khan is featured in a dual role as father and son while Nayanthara plays an advancement officer who helps move the plot forward. Vijay Sethupathi provides much needed comic relief as a street performer; his character adds depth to certain scenes that would otherwise be more drawn out.
Deepika Padukone makes a special appearance playing herself. Additionally, Priyamani, Sanya Malhotra, Sanjeeta Bhattacharya are part of the film's vigilante team which further drives home Jawan's high-action drive to capture viewers' attention.
Production Details
From scripting to casting and filming, every step of Jawan's production processes was carefully considered to create an action-packed thriller lead by stars like Shah Rukh Khan and Vijay Sethupathi.
Development of the film
The development of Jawan was a multifaceted process. Director Atlee combined his stylish filmmaking style with the immense talent of several stars to create this action-packed thriller.
After brainstorming ideas and developing the story, casting began for the main roles in Jawan. The film's lead cast included Shah Rukh Khan as a determined policeman and ruthless gangster played by Vijay Sethupathi, Nayanthara as a resilient policewoman, Priyamani portraying an investigative journalist, and Sanya playing multiple characters.
In addition to these stellar actors, Deepika Padukone made a special appearance in the film too!
Casting choices
The casting choices for the action-packed thriller Jawan have been widely praised by fans and critics alike. Lead actors Shah Rukh Khan, Nayanthara, Vijay Sethupathi, and Deepika Padukone bring genuine star power to the project as well as a wealth of talent.
Shah Rukh Khan is set to pull off an incredible feat by taking on two complex roles with multiple avatars and character transformations. Nayanthara will create drama in her role while Vijay Sethupathi brings menace to the movie; Deepika Padukone also makes appearances throughout.
Alongside this talented lead cast are Sanya Malhotra, Sunil Reddy and other supporting stars who promise to deliver stunning performances that keep audiences on the edge of their seats.
Filming process
The filming process for Jawan, the upcoming action-packed thriller starring Shahrukh Khan and Vijay Sethupathi, began in earnest. Khan was joined by leading actors Nayanthara and Deepika Padukone who had a special cameo role.
The production team filmed several intense chase scenes that provided some high octane action sequences from the first day of shooting. For these crucial sequences, both main characters were joined by an array of stunt professionals to ensure every scene hit just the right note for audience members around the world.
Behind the camera, as part of his collaboration with South Indian stars on this project, Sultan Khan is working closely with young director Prabhu Deva to bring all these elements together to create cinematic magic.
Post-production
The production of "Jawan" involved an extensive post-production process, involving tasks such as editing, color correction, sound design, visual effects and other activities. The team put in many hours of hard work to make sure that the final product will be visually stunning and artistically captivating with flawless renderings for audiences.
Despite potential challenges such as leaked clips online during this phase of production, the production company took extra precautionary measures to ensure a safe release date. Through their dedicated effort and meticulous attention to detail in every step of the post-production process, they were able to guarantee a high quality entertainment experience for viewers worldwide.
Related Read: Bollywood Superstar SRK Tops the TIME 100 Reader Poll
The Action-Packed Elements of Jawan
Jawan offers an adrenaline-filled ride with intense action sequences and surprising plot twists that take you on a thrilling emotional journey.
High-octane action sequences
Explosive car chase pilots featuring an unpredictable adversary
An intense fight scene between Shahrukh Khan and Vijay Sethupathi
❝A thrilling escape with guns blazing and helicopters in pursuit
A death – defying boat chase leading to an unpredictable twist
A thrilling fistcuff duel between the lead characters resulting in a shocking conclusion
Dependable stunt coordinators and action directors, such as Peter Hein (of Kangana Ranaut's Manikarnika fame), ensure that each of these sequences will leave audiences on the edge of their seats
Multiple chopper stunts set to add variation and unpredictability to the thrills
Thrilling plot twists
In the movie "Jawan," several unexpected turns and surprises will keep audiences engaged and on the edge of their seats. The trailer hints at a complex narrative filled with twists and turns, as well as intense suspense. The plot follows a man's emotional journey as he seeks to right the wrongs caused by societal injustices.
Intense emotional journey
The film "Jawan" portrays an intense emotional journey of righting wrongs and rectifying the societal injustices that can be experienced in real life. It follows the story of a man who is determined to make a difference, no matter what it takes him or what obstacles he has to face along the way.
Throughout his thrilling quest for justice, emotions are running high as audiences experience a rollercoaster ride with extreme ups and downs as heroism clashes with villainy on an epic scale.
Not only do these powerful characters leave mark onscreen but also within viewers' hearts and minds — emotionally connecting them to this action-packed blockbuster through teeming sentiments such as fear, courage, heartache, injustice, betrayal and determination.
Collaboration of Bollywood and South Indian Stars
Jawan showcases the collaboration of stars from both Bollywood and South Indian cinema, with Shahrukh Khan playing an antihero and Nayanthara, Vijay Sethupathi and Deepika Padukone in pivotal roles.
Shahrukh Khan's role in the film
Jawan marks the return of Shahrukh Khan to a negative role after three decades. The actor is set to star in this action-packed thriller as a dual character, playing two distinct roles across six different looks.
His dynamic portrayal showcases his versatile acting chops and versatility once again. Through his lead character, he will be seen leading a team of six women on several daring heists across India, thus adding a fresh take to an already exciting story.
Audiences are eagerly awaiting for the release of Jawan as it showcases one of Bollywood's most iconic stars essayed unique characters unseen before in Indian movies.
Nayanthara's involvement
Nayanthara is making her Bollywood debut with "Jawan: The Action-Packed Thriller." She plays a prominent role in the movie and has received much praise for this performance from Shah Rukh Khan himself.
This collaboration marks the first time that Khan has teamed up with Atlee, Nayanthara, and Vijay Sethupathi together. Often known as the Lady Superstar of South Indian film industry, Nayanthara's involvement in Jawan has been eagerly anticipated by fans across both industries.
Vijay Sethupathi's contribution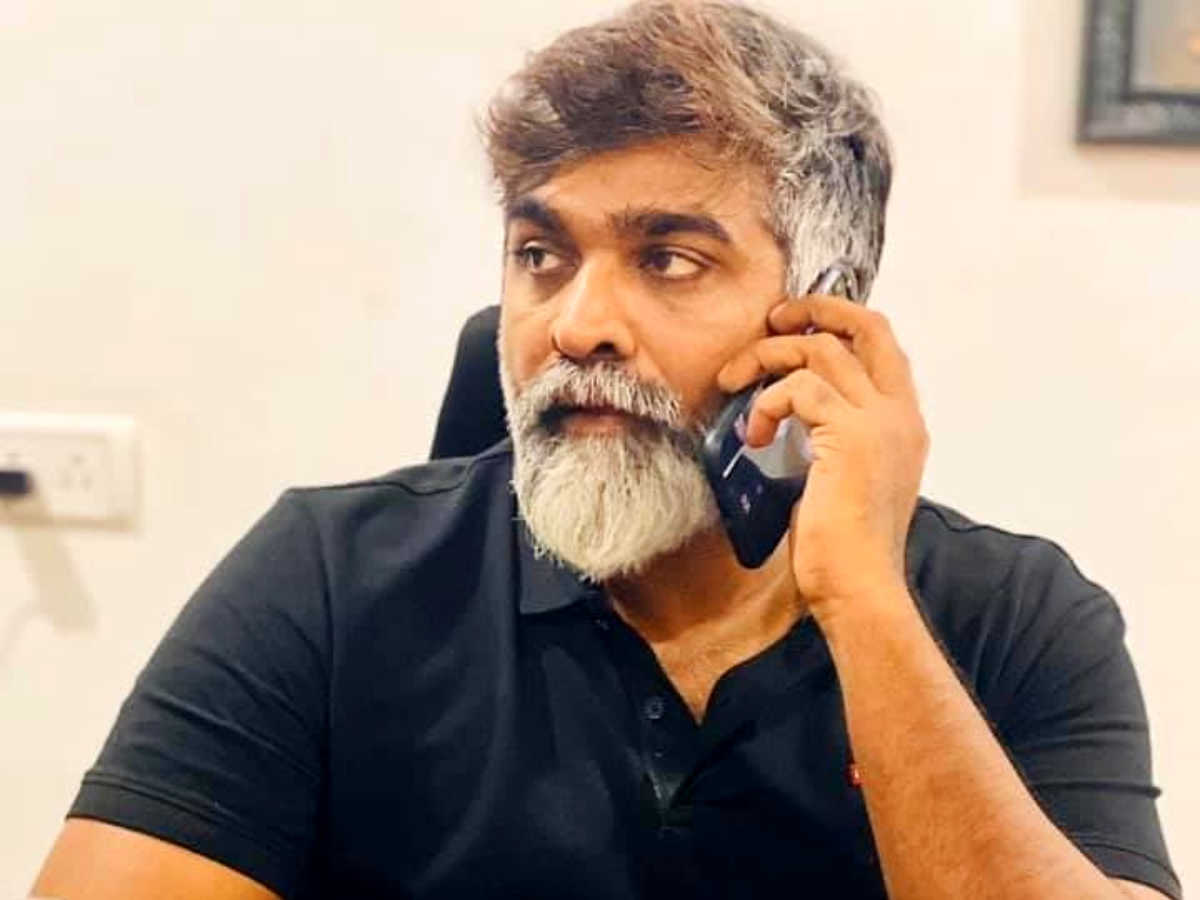 In the action-packed thriller "Jawan," Vijay Sethupathi stars as the villain opposite Shah Rukh Khan. Thanks to this collaboration, Bollywood fans and South Indian filmgoers both have been left in eager anticipation for its release.
After meeting with Shah Rukh to discuss his involvement, the Tamil star accepted a role that has him facing off against King Khan's character in some intense scenes throughout the film.
With cinematography done by Gopi Sunder and Atlee helming direction, there is no doubt that Vijay's contribution will make for an exciting watch full of explosive fight sequences and emotionally charged showdowns between good and evil.
Deepika Padukone's special appearance
in the action-packed film Jawan has left audiences and critics in awe. Deepika's scenes have been praised for their high-octane intensity, including a rainsoaked battle featuring her wearing an iconic red saree.
Adding to the buzz around her role is her graceful appearance in the trailer, where she can be seen smiling and waving with a spark of mystery surrounding her character. Her involvement highlights not only an unparalleled star power but also marks an exciting collaboration between Bollywood and South Indian stars that promises to bring new insights into this genre of cinema.
With net worth of Rs 500 crores, Deepika's presence further amplifies audience anticipation for its theatrical release date while adding depth to one of the most anticipated films coming out from India this year.
Release and Marketing
A major theatrical release date for Jawan has been announced, alongside promotional plans including a swag-filled trailer full of action and suspense. Read on to learn more about the film's launch and upcoming awards!
Theatrical release date
"Jawan" will be out in theatres on September 7th, 2023. Initially scheduled for November 26th of the same year, the release date has been moved forward due to overwhelming anticipation around this action-packed film.
The film has also secured a worldwide release and will be released simultaneously in Hindi, Tamil, and Telugu languages – making it Shahrukh Khan's second major release of the year after "Pathaan".
Moviegoers can already start buying tickets ahead of time from September 7th at cinemas across India and beyond. With its blockbuster cast led by Shahrukh Khan and Nayanthara as well as an intriguing plotline that includes full-blown action sequences – many are sure to flock to watch Jawan on its opening weekend!
Distribution plans
The film "Jawan" is set for a wide release across India, scheduled for September 7, 2023. The producers have stated that they wanted to give it a nationwide release in order to make sure that everybody in the country gets to enjoy the action-packed story of the movie.
In regards for marketing strategies and promotional activities, they have released a teaser trailer which they referred to as 'prevue'. This was done in order to generate early buzz and anticipation from fans before its eventual theatrical release.
There are plans of premiering exclusive preview screenings in key markets around India, as well as opening red carpets with main cast members attending depending on their availability closer to its theatrical date.
Trailer release
[Video Credits @Red Chillies Entertainment]
The trailer release for Jawan, an action-packed thriller starring Shahrukh Khan and other great actors, has been the subject of intense speculation and excitement. Fans can now take a look at what this highly-anticipated film is all about as they watch the full-length footage unfold on their screens.
In the trailer, viewers see Khan play a former soldier who leads his team of six women in dramatic heists throughout India newspaper. The career defining roles played by Nayanthara, Vijay Sethupathi, Priyamani and Yogi Babu add to the thrilling plot twists that kept audiences on their toes throughout.
The attention generated from this trailer was massive; fans expressed their enthusiasm online leading up to its official date of release with many eager for it to hit theaters soon!
You May Find Interest: Highest Paid Actors in Bollywood
Buzz and anticipation
The release of Jawan is one that has fans around the world eagerly awaiting its opening weekend. Despite it being a collaboration between Bollywood and South Indian stars, many are predicting massive box office success for this film—a prediction that is fueling the high levels of excitement among audiences across both regions.
Alongside amazing visuals and action sequences choreographed by stunts like Bachchan Drixx, what really driving up anticipation for Jawan's release is the intense emotional journey brought on by Shah Rukh Khan's character and dialogue with Nayanthara in his role as well as Vijay Sethupathi's contribution to stage some electrifying scenes on screen.
The marketing campaign leading up to the big day was testament to how important this movie had become – not enough can be said about Deepika Padukone's special appearance in the trailer or her dance number which just skyrocketed buzz surrounding its launch day.
Filmfare Awards and Recognition
Potential nominations and wins are expected to be announced soon, based on the audience and critical reception of Jawan.
Potential nominations and wins
Jawan is expected to receive great recognition at the Filmfare Awards and other award-winning circles with its award-winning cast of renowned actors. Shahrukh Khan, Nayanthara, and Vijay Sethupathi are all accomplished actors in the Indian film industry who have well-established reputations of excellence.
All three actors have been decorated with awards in both Bollywood and South Indian cinema for their performances. Therefore this movie's tremendous potential for recognition should come as no surprise. Here's a brief overview of the kinds of awards that can be expected:
Best Actor – Shahrukh Khan, Nayanthara, & Vijay Sethupathi
Best Supporting Actor – Deepika Padukone for her special appearance
Best Director – Mohan Raja
Best Original Screenplay– Mohan Raja & TN Santosh
Best Cinematography – Vishal Vittal
Best Editing – Vijay Shankar & Anthony Gonsalves
Best Action Sequence/Stunt Design– Peter Hein & Safeerullah Rehman
Special Effects awards– Seed Visuals
Music Direction– Anirudh Ravichander
Lyric Writing– Chandrabose
Audience and critical reception
Since its release, Jawan has been met with tremendous positive reception. Viewers have applauded the performances of stars Shah Rukh Khan and Vijay Sethupathi in particular, as well as Nayanthara's involvement in the film and Deepika Padukone's special appearance.
The high-octane action sequences, thrilling plot twists and intense emotional journey have proved to be a hit with audiences around the world. In addition, fans were thrilled by Shah Rukh Khan's return as a missing spy with his latest release, Pathaan.
Impact on the industry
Jawan has made its mark on the industry as a thrilling, action-packed spectacle that stars two of the biggest names in Bollywood and South Indian cinema. By having both Shah Rukh Khan and Vijay Sethupathi at its helm, Jawan has generated much buzz amongst the film fraternity and audiences alike.
The investment in such a high budget movie reflects upon its potential to make an impact on the industry.
Moreover, with notable artists like Nayanthara involved in singing "Naatu Naatu" from bilingual project RRR upcoming movie starring Ram Charan & Jr NTR which eventually won prestigious accolades such as Golden Globe and Academy Awards shows how this collaboration was etched into the cultural landscape of India through music & cinematography.
Additionally, Deepika Padukone's surprise cameo role elevated anticipation among fans further adding to Jawan's charm leading up to it theatrical release date. As praised awards were showered on Rocketry: The Nambi Effect underlining recognition for quality films; bodes well for future filmmakers across different languages reflecting impact felt by regional stories presented using technology proficiently.
Related News and Updates
Stay up-to-date with the latest news on Jawan, from cast interviews to behind-the-scenes insights; dive into the action and learn more!
Recent articles and interviews
In a candid and insightful interview, Shah Rukh Khan gave a peek into his dual avatar and character transformation in the movie. He also revealed how he was excited to work with Vijay Sethupathi.
Nayanthara spoke at length about her experience shooting for 'Jawan' and her delight at being cast as a cop in the movie.
Vijay Sethupathi described his role in 'Jawan' as an intense roller – coaster of emotions and talked about his childhood crush on Shah Rukh Khan during an event.
The 'Jawan' production team sat down for an interview to talk about their experience of filming the movie and the challenges they faced while making it.
Reviews of 'Jawan' have been positive, with one reviewer praising its fast – paced plot and multiple perspectives from different characters in the film.
Updates on the film's progress
The much-awaited and highly anticipated "Jawan" has been creating a lot of hype since its announcement. Shah Rukh Khan unveiled an action-packed teaser for the film, with stars Nayanthara, Vijay Sethupathi, and Deepika Padukone raising buzz even higher.
In 2023 the film created history by being one of few films to have a six-day advance booking at box office. SRK confirmed that the teaser is ready was released on time. The Prevue saw widespread viewership as it showcased some thrilling action sequences between Shahrukh Khan and Vijay Sethupathi who plays a mysterious but essential role in the film.
Behind-the-scenes information also reveals other actors like Nayanthara, Sanya Malhotra playing pivotal roles as well.
Behind-the-scenes insights
The crew of "Jawan" provided exclusive insight into the making of the film. Details of the process included an extensive casting process to select actors, planning out high-octane action and emotional scenes, and long days on set for filming. Post-production work involved close collaboration between special effects team and other technicians to ensure that the quality remained top-notch.
Fan Reactions and Expectations
Social media has been abuzz with excitement ever since the Jawan trailer was released, as fans share their theories and expectations for the upcoming action thriller.
Social media reactions to the trailer
Fans of Shah Rukh Khan and Indian cinema have been eagerly awaiting the release of Jawan, an action-packed thriller featuring the Bollywood star in a leading role. After news broke about the movie's production and casting choices, anticipation reached fever pitch when the official trailer was released. People took to social media platforms to share their excitement and admiration for the film.
Fan theories and speculations
Fans are speculating about the potential roles of the main cast in Jawan. There is talk of Nayanthara playing an officer in charge determined to catch SRK's character, and some suggest Deepika Padukone may be playing SRK's mother in the film. Many are theorizing that chains of betrayal and revenge will unfold throughout the story, with each plot twist more thrilling than the last.
Others are bringing up ideas about family dynamics between the characters and new ways for them to battle each other throughout the movie. Since its trailer launch, fans all over have been running wild with their thoughts on the storyline of Jawan and what is likely to happen in the action packed-thriller.
Anticipation for the film's release
The upcoming film "Jawan" starring Shah Rukh Khan, Nayanthara, and Vijay Sethupathi is generating a high level of curiosity and excitement. Described as a high-octane action thriller, the prevue showcases impactful dialogues and adrenaline-pumping action sequences from the story.
Featuring Shah Rukh Khan in different avatars, the trailer has left an indelible impression with viewers. The presence of Deepika Padukone further added to viewer's anticipation for this star-studded feature film.
Fans have expressed enthusiasm about experiencing thrills when watching "Jawan" in cinemas upon release and expectations are rising for an entertaining cinematic experience. From intense emotional journeys to thrilling plot twists – there is no doubt that this movie will certainly become one of Bollywood's major releases of 2023!
Frequently Asked Questions (FAQs)
If you want to know more about the information of Jawan, check the answers below.
1. Who are the stars of Jawan?
The stars of Jawan are Shahrukh Khan and Vijay Sethupathi.
2. What type of movie is Jawan?
Jawan is an action-packed thriller that follows a police officer on his quest to hunt down criminals and save the day.
3. Is there any violence in the movie Jawan?
Yes, there is some violence in the movie, but all scenes are necessary for the plot development or character motivations.
4. Is it family friendly?
Although this film does contain some intense scenes, overall it is suitable for families with mature children over thirteen years old.
5. When will Jawen be released in theaters?
Jawan will be released worldwide on September 7, 2023.
Subscribe to Our Latest Newsletter
To Read Our Exclusive Content, Sign up Now.
$5/Monthly, $50/Yearly