Bigg Boss Telugu 7: Who Will Be the Next Winner?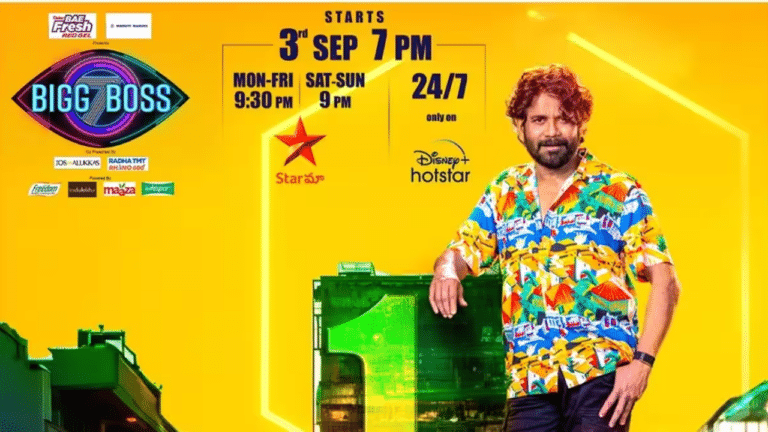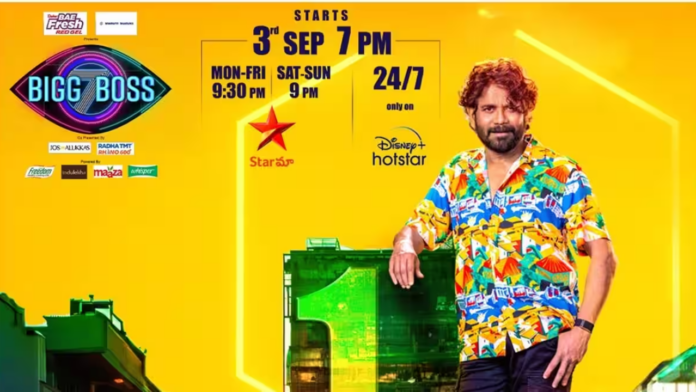 Are you an ardent follower of the reality shows? Are you waiting to watch Bigg Boss Telugu once again on Television? This season, Bigg Boss Telugu 7 will have legendary actor Nagarjuna Akkineni as a host.
In this article, we'll give you a complete insight into the show with details about Launch highlights, fan discussions, and reactions, plus the latest updates. From Contestant names to the premiere date, we'll tell all! Get ready, as it promises to be an affair with twists and surprises.
Content Highlights
Bigg Boss Telugu 7 was launched on September 3rd, hosted by actor Nagarjuna Akkineni at an electrifying event.
Special guests included Vijay Deverakonda and Priyanka Jain while a total of fourteen contestants were welcomed into the house.
The interior contained posh living rooms, dining areas, bathrooms with hot tubs, bedrooms with unique themes, and a shimmering pool lit up in colors.
Various voting options like online polls are available for fans to support their favorite contestant without missing any episode.
Bigg Boss Telugu 7 Launch Highlights
The launch of the seventh season of Bigg Boss Telugu was organized as a grand affair and hosted by superstar Nagarjuna Akkineni, who returned to the show after three years.
Hosted by Nagarjuna
Nagarjuna Akkineni returned for the fifth time to host Bigg Boss Telugu Season 7 and steal the show with his dynamic personality. With a successful career in films, Nagarjuna Akkineni is no stranger to enthralling audiences and he did just that with an electrifying performance during the launch event of Bigg Boss Telugu Season 7.
He has been associated as the host since its inception, gaining immense popularity from his previous hosting stints which made him rightfully suited for this season too. His lively demeanor and entertaining skill sets have carved a space not only among film buffs but also among reality TV fans who await yet another riveting season under Nagarjuna's belt.
Highlights of the Grand Premiere
The grand premiere of Bigg Boss Telugu Season 7 witnessed some star-studded moments and plenty of entertainment. The beloved host Nagarjuna Akkineni returned for the fifth time in a row as he introduced viewers to the unique 'Ulta-Pulta' theme this season.
This season saw special guest stars such as popular South Indian actor Vijay, adding flavor to an already exciting evening. It was both entertaining and informative to see how contestants reacted to each other as they were welcomed into their new homes, detailed with classy interiors and furnished living areas.
Moreover, there are several voting options available online that make it convenient for fans to support their favorite contestant without having to miss a single episode!
The Bigg Boss House
The Bigg Boss house of the Telugu Season 7 has become the talk of the town, with its unique and extravagant design. The interior of this luxurious house will leave your eyes wide open in awe and amazement.
Every aspect, from décor to furniture, furnishings, and flooring designs, has been specially curated for maximum comfort and entertainment experience for both the contestants as well as viewers alike.
This plush mansion comes complete with a posh living room, dining area, and bathroom including an outdoor hot tub attached to it along with a garden on one side. An aqua blue swimming pool lit up in amazing colors forms an important part of the house setup that is bound to excite you further each time you look at it.
The Contestants
The confirmed list of contestants for Bigg Boss Telugu season 7 includes an eclectic mix of celebrities and personalities.
Special Guests
The launch of Bigg Boss Telugu 7 included Priyanka Jain, Shivaji, Damini Bhatla, Prince Yawar, Shakeela, and Aata – all of whom were first-time special guests associated with the show.
The special guests were seen interacting with Nagarjuna Akkineni and will likely be involved in the initial episodes of Bigg Boss Telugu 7.
These special guests brought a unique set of talents and backgrounds to the show. They participated in the inauguration event and had an overall positive response from both fans and commentators alike.
Fun Banter With Vijay Deverakonda
Vijay Deverakonda's appearance on the Bigg Boss Telugu 7 premiere episode brought alive the star-studded show. The audience screamed in excitement as he made a grand entry, dancing to the latest sensational song "Aradhya".
During his entertainment-packed presence, the host Nagarjuna asked about Samantha Ruth Prabhu and Vijay Deverakonda promptly gave exciting answers that kept the audiences on their toes.
His conversation with Nagarjuna was laced with plenty of humor and wit that lit up not just the studio but also viewers at home. Vijay Deverkaona also took some time off to promote his upcoming film Kushi, which Shiva Nirvana directs.
Locking of the Contestants in the House
At the beginning of Bigg Boss Telugu 7, 14 contestants were locked in a luxuriously decorated house for several weeks. The grand premiere saw an elaborate entrance and intense security measures taken to ensure no one could enter or leave the premises without proper permission.
With great effort from the production team, every participant was given a unique RFID tag for entry into their personal dorms inside the house. In addition to this, all exits are completely covered by cameras while lockdown protocols are strictly followed during competitions and tasks.
All cellphones and other communication devices have been confiscated upon entering the house to prevent any sort of contact with the outside world which makes it possible for no contestant can escape from the confinements of this 'Big Brother' house.
Updates on Bigg Boss Telugu 7
Keep up with the excitement of Bigg Boss Telugu Season 7 and find out all the latest news and developments in this high-stakes reality show.
Live Updates on the Launch
The premiere episode of Bigg Boss Telugu 7 aired on September 3 with host Nagarjuna Akkineni returning for a successful second stint.
Actor Sonthineni Shivaji made a grand entrance into the house, signaling the beginning of yet another exciting season of Bigg Boss Telugu.
Popular actor Vijay Deverakonda dropped by for a fun-filled banter and to give viewers an idea about what this season will be like.
Fans rejoiced as 14 newly confirmed contestants were officially welcomed according to the tradition of the show's producer Star Maa TV, along with some shock evictions and surprises!
Contestants interacted among themselves soon after being locked in the house and stopped at nothing to make sure all eyes were glued onto their every move right from Day 1 itself!
Confirmed List of Contestants
The much anticipated Bigg Boss Telugu Season 7 is here, and the confirmed list of contestants has been released. Here's a look at some of the contestants who will be vying for the top spot in the Bigg Boss house.
| Name | Description |
| --- | --- |
| Prince Yawar | Made his acting debut in the Hindi serial "Chandrakanta" and gained recognition in Telugu television. |
| Damini Bhatla | A celebrated playback singer in Bollywood and Telugu cinema, known for her melodious voice. Participated in shows like Sa Re Ga Ma Pa L'il Champs and Padutha Teeyaga. |
| Subhashree Rayaguru | A model and actress, also worked as an assistant director for the Hindi movie 'Mastizaade'. Started her acting career with the movie 'Rudraveena'. |
| Pallavi Prashanth | An Indian agriculture enthusiast and content creator, active on YouTube, specializing in informative videos about agriculture. |
| Rathika Rose | A popular Telugu actress recognized for her role as a police officer in the movie 'Nenu Student Sir'. Also enjoys a significant social media following. |
| Dr. Gautham Krishna | A doctor-turned-actor who appeared in a lead role in the movie 'Akashaveedhulo'. |
| Priyanka M Jain | Known in both Telugu and Kannada industries, she became popular for her character Ammulu in 'Mounaragam'. |
| Tasty Teja | An Indian actor and YouTuber known for his work in the Telugu film and television arena. Gained popularity with the comedy show 'Jabardasth' and his online streaming channel 'Tasty Teja'. |
| Amardeep Chowdary | A popular actor and dancer who started his acting career with the short film 'Parinayam' in 2016. Became a household name with his character Ashwin in 'Siri Siri Muvvalu'. |
| Sivaji Sontineni | An actor, politician, and dubbing artist known for his blockbusters in the cine world. Returning to the spotlight as a contestant on Bigg Boss. |
| Shakeela | A prominent figure in the Indian film industry, especially in the Southern states, known for her bold performances in adult-oriented films. She appeared in numerous films in Malayalam, Tamil, Telugu, and Kannada cinema. Gained recognition for her resilience and life experiences. |
| Aata Sandeep | Also known as Sandeep Reddy, he is a popular dancer and choreographer who gained fame through the dance reality show 'Aata'. He also appeared as an actor in movies like 'Super Machi', 'Induvadana', and 'Jagannatakam'. |
| Kiran Rathod | An Indian actress and model primarily known for her work in the Tamil and Telugu film industries. Made her acting debut in the Tamil film industry and gained popularity for her roles in movies like "Gemini" and "Villain". Also appeared in Bollywood films opposite Hrithik Roshan. |
| Shobha Shetty | A Telugu actress best known for playing the role of 'Dr. Monitha' in the Telugu daily soap "Karthika Deepam". Gained popularity for her acting skills and portrayal of an on-screen character that viewers loved to hate. |
Remember, the total number of contestants for Season 7 has not been specified. Hence, this is not the complete list. Stay tuned for more updates.
Premiere Date and Timings
Bigg Boss Telugu 7 is set to air on Star Maa starting September 3rd at 9 PM every night from Monday to Friday. The show launch will be aired live at 7 pm, where fans can witness the extravagant function and get an exclusive look inside the Bigg Boss house.
Star Maa has already started airing the promos for the highly anticipated seventh season of Bigg Boss which is expected to draw massive viewers and participation due its immense popularity across regions in South India.
In addition, there are reports that voting will start in the second week after commencement, allowing audience members to decide who remains in and who leaves out of their favorite contestants.
Updates on the Show
The seventh season of Bigg Boss Telugu kicked off on Sunday, with the event hosted by actor-producer Nagarjuna Akkineni.
This season will have 18 to 21 contestants, with some popular names listed as potential participants, including actress Shakeela.
It is expected to follow an 'Ulta-Pulta' theme and include special guests such as Vijay Deverakonda, who had an entertaining banter with Nagarjuna during the launch episode airing at 8 PM on July 6th, 2020, on Star Maa TV channel while streaming live Hotstar VIP 15 mins after the original telecast time every day at 8:15 PM IST.
Contestants were subsequently locked inside for a period of 100 days and completed tasks assigned to them by housemates as well as the host, while evictions occur semiweekly based on audience votes (from Wednesday 9 PM -Monday 12 AM).
Social media buzz has exploded around Bigg Boss 7, providing fans with eye-opening interactions between contestants through weekly highlights, contestant performances, and elimination standings which are available online alongside other updates such as task details, votes percentage, etc. If you're interested, you can also read on HuraWatch alternatives.
Host Nagarjuna Akkineni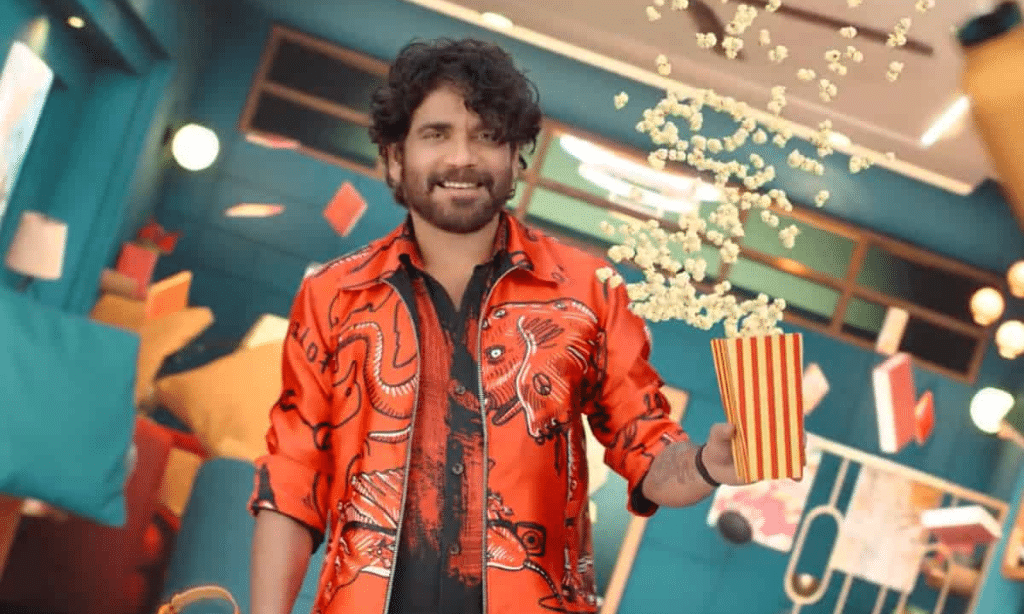 Returning to the role of host, Nagarjuna Akkineni has hosted Bigg Boss Telugu's previous seasons and is looking forward to an entertaining season this year.
Returning as the Host
Nagarjuna Akkineni is returning as the host of Bigg Boss Telugu 7 for his fifth consecutive season. Nagarjuna has been widely popular among fans for hosting the show in previous seasons, earning him rave reviews.
With his return, the excitement among fans only continues to grow. His storytelling, and interactions from contestants and their loved ones intrigue audiences each week without fail.
Additionally, blogs and social media are often abuzz with discussions and fan-created theories on how best to survive throughout the season. Despite all these expectations, it appears that Mohammed Ali Baig will still continue to be a surprise element in upcoming episodes like before, thanks to Nagarjuna's witty advice or interventions at critical junctions during tasks or other moments.
Previous Experience as the Host
Nagarjuna Akkineni has been the host of Bigg Boss Telugu seasons 3 to 6. He is returning to host for the seventh season with a bang. As an entertaining and popular television presenter, Nagarjuna has delivered some great shows that have earned him critical acclaim both nationally and internationally.
His hosting style was unique as it included wit, humor, knowledge sharing, enthusiasm, and rapport with contestants alike. It brought out the best in all participants while ensuring everyone had a memorable experience on set.
Nagarjuna's presence made Bigg Boss Telugu one of the most successful reality television series in India. Audiences enjoying his funny banter during tasks gave us reason to watch again each week when he acted as narrator connecting us directly with participant stories.
Fan Expectations and Reactions
Fans eagerly await the grand launch to experience an exciting array of never-seen-before celebrities and content on Bigg Boss Telugu 7.
Excitement Among Fans
The seventh season of Bigg Boss Telugu is building up with great enthusiasm, and fans are eagerly waiting for its premiere. As the show is known to bring unexpected surprises in every season, viewers have started speculating what twists this upcoming installment will bring to the table.
Social media platforms are already abuzz with discussions on the latest cast members, potential themes, and intriguing tasks that could be seen in the show. Such anticipation among fans has resulted in high expectations from them regarding performances and reactions.
Previous successful seasons have also given rise to much expectation regarding what kind of drama can be expected later this year. Needless to say, there is a huge level of excitement about Bigg Boss Telugu Season 7, which shows no signs of settling down anytime soon!
Social Media Buzz
The seventh season of Bigg Boss Telugu has caused a frenzy amongst fans, as the rumored list of contestants circulates and creates discussion across all social media platforms. Instagram in particular has seen an influx of followers and engagement around the show, with many taking to their accounts to speculate about who could be participating or offering their views on already confirmed housemates.
Searches related to the show have also spiked, as people urgently try to get information about tasks set by Bigg Boss Nagarjuna Akkineni. Reactions from viewers have been incredibly passionate as they debate among themselves over perceived injustices or strategize what choice each contestant should make at certain points in the series.
There is a massive level of interest surrounding this new season -one that looks likely to captivate audiences for weeks to come!
Reactions to the Premiere Episode
The premiere episode of Bigg Boss Telugu Season 7 was highly anticipated, with a host of celebrities making their anticipated return to the popular reality show. The episode kicked off with an energetic start, hosted by Nagarjuna Akkineni as he welcomed viewers into the new season. Viewers were delighted to see a star-studded lineup, exciting banter between Host Nagarjuna and guest Vijay Deverakonda, and the locking up of all contestants in the house.
Read Also: 
Bigg Boss Telugu Season 7 Updates
Keep up with the latest developments and get live updates on tasks, evictions, twists and surprises of this popular season.
Latest News and Developments
14 contestants have entered the Bigg Boss house and are competing for the grand prize.
Tasks ranging from difficult physical and mental challenges to fun activities with famous stars have already taken place in the house.
The eliminations began with Punarnavi Bhupalam being evicted a few days after the show's premiere.
A special task was conducted that caused one contestant to be transferred to a smaller group while many of their belongings were auctioned off.
Contestant Interactions and Conflicts
are an integral part of Bigg Boss Telugu Season 7. The introduction of the "Power Astra" by host Nagarjuna indicates that there will be power struggles and a range of clashes among the contestants. As it is a reality TV series, viewers can expect intense drama-filled interactions between the celebrity contestants as they navigate living together in close confines while competing for tasks and nominations week after week.
Task and Eviction Updates
Eviction is an integral feature of Bigg Boss Telugu 7. Each week, one contestant is voted out of the house after an intense nomination process. As of the premiere episode, the task list for each week will be decided by host Nagarjuna Akkineni.
Audience Reactions and Popularity
As the show progresses, viewership ratings and social media trends highlight the growing popularity of Bigg Boss Telugu 7 amongst its die-hard fans.
Social media trends
One of the significant factors contributing to the popularity of Bigg Boss Telugu 7 has been the buzz it has generated on social media platforms like Twitter. The show is currently the most talked-about topic, with fans sharing their views, theories, and predictions.
| Twitter Trends | About |
| --- | --- |
| #BiggBossTelugu7 | This is the main hashtag associated with the show, where fans discuss the episodes, contestants, and events happening in the house. |
| #NagarjunaAkkineni | Twitter users utilize this hashtag to talk about the show's host, Nagarjuna Akkineni, praising his hosting skills and style. |
| #BBTelugu7Elimination | Fans use this hashtag to discuss their theories and predictions about which contestant might face elimination. |
| Contestants' hashtags | Each contestant on the show has a dedicated hashtag, and fans use these to show their support or criticism for a particular contestant. |
| #BBTelugu7Updates | This hashtag is used for sharing the latest news, updates, and developments related to the show. |
The official Bigg Boss Twitter account also plays a pivotal role in driving these trends. Recently, it concluded the season by bidding farewell with a heartfelt message, further fueling the social media discussions about the show.
Fan Theories and Predictions
Since the launch of Bigg Boss Telugu Season 7, there have been a flurry of speculations and rumors amongst fans about who might join the show and how popular it could become. Although these discussions are largely speculative in nature, many theories are being put forth by ardent viewers on social media platforms predicting the viewership ratings, reactions to contestants, and conflicts within the house.
Popularity wise people are anticipating that this edition will be dominated with entertainment unlike prior seasons due to expected entrance of some well-known actresses or upcoming comedians in the house.
Fans also expect Nagarjuna's witty banter during his hosting duties to add considerably to further buzz for Bigg Boss Telugu 7.
Frequently Asked Questions (FAQs)
Now let's get to know some common queries on this topic.
1. What is Bigg Boss Telugu?
Bigg Boss Telugu is a popular reality show airing on Star Maa in India, based on the international format "Big Brother". It features a group of contestants living together in a specially constructed house for three months while being filmed by television cameras 24 hours a day.
2. Who are the participants of Season 7?
132 contestants will be participating in Bigg Boss Season 7 including actors, television personalities, and common people from various walks of life.
3. Is there any cash prize involved?
Yes, the winner receives monetary prizes as well as fame and recognition! A total cash prize pool of 50 lakh rupees has been announced for this season's winner.
Subscribe to Our Latest Newsletter
To Read Our Exclusive Content, Sign up Now.
$5/Monthly, $50/Yearly