ISRO's PSLV-C56 Launch: Singaporean Satellites Reach Orbit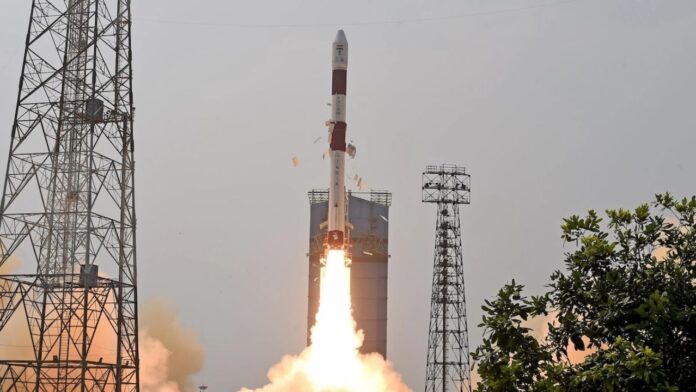 In an exciting leap for space exploration, the Indian Space Research Organisation (ISRO) has flawlessly executed the launch and placement of seven Singaporean satellites, including DS-SAR, a radar imaging earth observation satellite. The momentous event happened early on a Sunday morning.
ISRO's Polar Satellite Launch Vehicle (PSLV-C56) was the workhorse for this mission. It placed the seven satellites into a 535km circular orbit, after which the rocket's upper stage was carefully maneuvered to a lower earth circular orbit. This smart move aimed to decrease its orbital life and mitigate space debris.
The satellites found their respective homes in orbit approximately 21 minutes after the PSLV took off from the first launch pad at the Satish Dhawan Space Centre in Sriharikota. The DS-SAR was the first, followed shortly by the six remaining satellites – Velox-AM, Arcade, Scoob-II, NuLIoN, Galassia-2, and Orb-12 Strider.
Once all the satellites were in place, the rocket's fourth stage was repositioned into a 300km low earth circular orbit using leftover propellants. This additional step ensured a further reduction in the rocket's orbital life. This successful mission marked the PSLV's 58th flight, and the rocket's 17th in a 'core alone' configuration.
DS-SAR, the prime payload, is a result of a collaboration between DSTA (representing the Singaporean government) and ST Engineering, with a Synthetic Aperture Radar (SAR) payload developed by Israel Aerospace Industries (IAI). This advanced satellite can provide all-weather, round-the-clock coverage and has the ability to image at 1m-resolution at full polarimetry. It'll assist various agencies of the Singapore government with their imagery requirements, while ST Engineering will utilize it for enhanced imagery and geospatial services for commercial customers.
The other six satellites include Velox-AM, a technology demonstration microsatellite, Arcade, an experimental satellite, Scoob-II, a nanosatellite with a technology demonstrator payload, NuLIoN, an advanced nanosatellite facilitating IoT connectivity, Galassia-2, a nanosatellite orbiting at a low earth orbit, and Orb-12 Strider, an internationally developed satellite.
ISRO chairman S Somanath was jubilant over the mission's success, noting that it achieved a "very perfect orbit." He also mentioned that the PS4 (upper stage) would be moved to a 300 km orbit to further decrease its life span. He gave us a sneak peek into ISRO's future plans, revealing another PSLV mission in early September, and even more excitingly, a fully industry-owned PSLV launching next year. Additionally, the integration of the Gaganyaan test vehicle is in progress, and there are plans for the third developmental flight of the SSLV and the launch of INSAT-3DS by the GSLV.
Read More: 10 Most Important Space Missions to Watch in 2023
Subscribe to Our Latest Newsletter
To Read Our Exclusive Content, Sign up Now.
$5/Monthly, $50/Yearly