NASA Grows Flower in Space for the First Time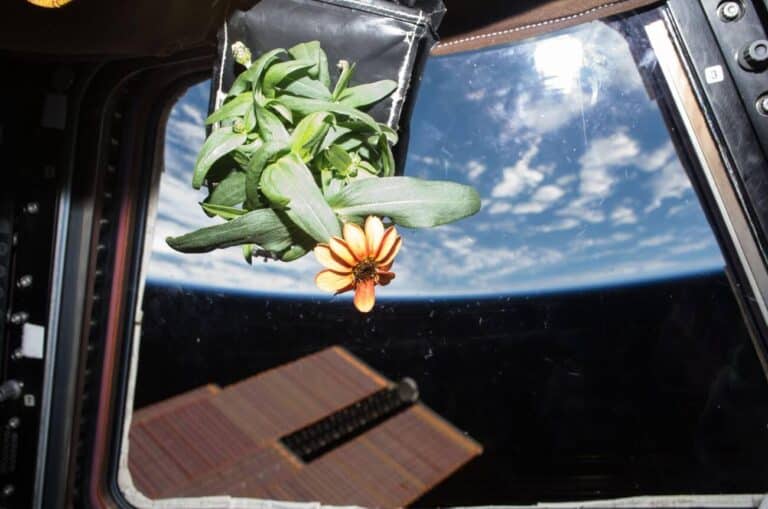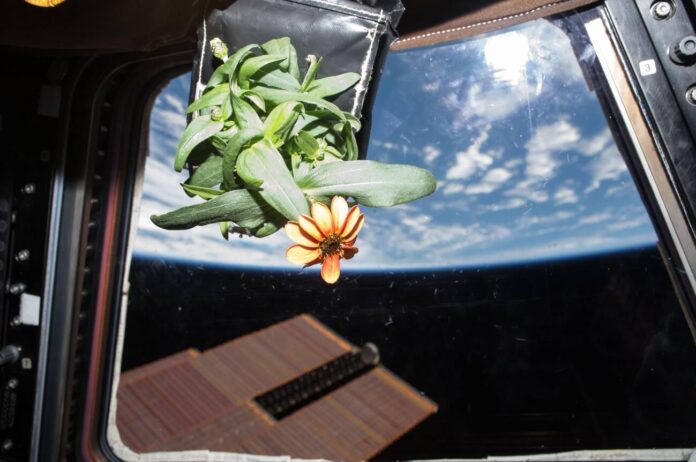 Listen to the Podcast:
Once upon a time, space travel seemed like a far-off fantasy. The advancement of technology has brought about a newfound sense of hope as it pertains to space exploration. Astronauts and experts are conducting a multitude of space-related research regularly.
NASA has achieved significant success in its research on flowering in the International Space Station since 2016. In a remarkable feat, orange zinnia flowers have bloomed in space.
Scientists are attempting to produce food grains and plants in the International Space Station. NASA has taken a significant step forward in its endeavors. Following extensive research, the initial flower has blossomed in space.
NASA announced on Tuesday, June 13th, that astronauts and experts had accomplished a significant feat in space research by successfully blooming the first flower in space. The US space agency shared flower photos on its official Instagram account.
NASA has reported that the first flower to bloom in space is an orange zinnia flower, known as the Zinnia Flower. This historic event took place on the International Space Station (ISS).
There have been numerous studies on cultivating plants and producing food grains in space since the 1970s. Astronauts and scientists have previously grown tomatoes, lettuce, and other vegetables at the International Space Station. In the future, NASA hopes to expand its plant production.
Related Story: NASA's Chandra Finds New Cosmic Threat to Life 
The world went wild when NASA shared a photo of the first zinnia flower grown in space on social media yesterday. But reliable sources say this is nothing new. This flowering zinnia plant has been flourishing in microgravity since 2016. The first studies on flower cultivation in outer space started in 2015. Astronaut Kelly Lindgren launched this effort.
NASA stated in 2017 that they would keep trying to cultivate zinnias in space. Scientists studying light will benefit from the difficulties of flower production. The results of this study will shed light on the feasibility of cultivating trees in space. And how garden plots can be grown by astronauts in orbit.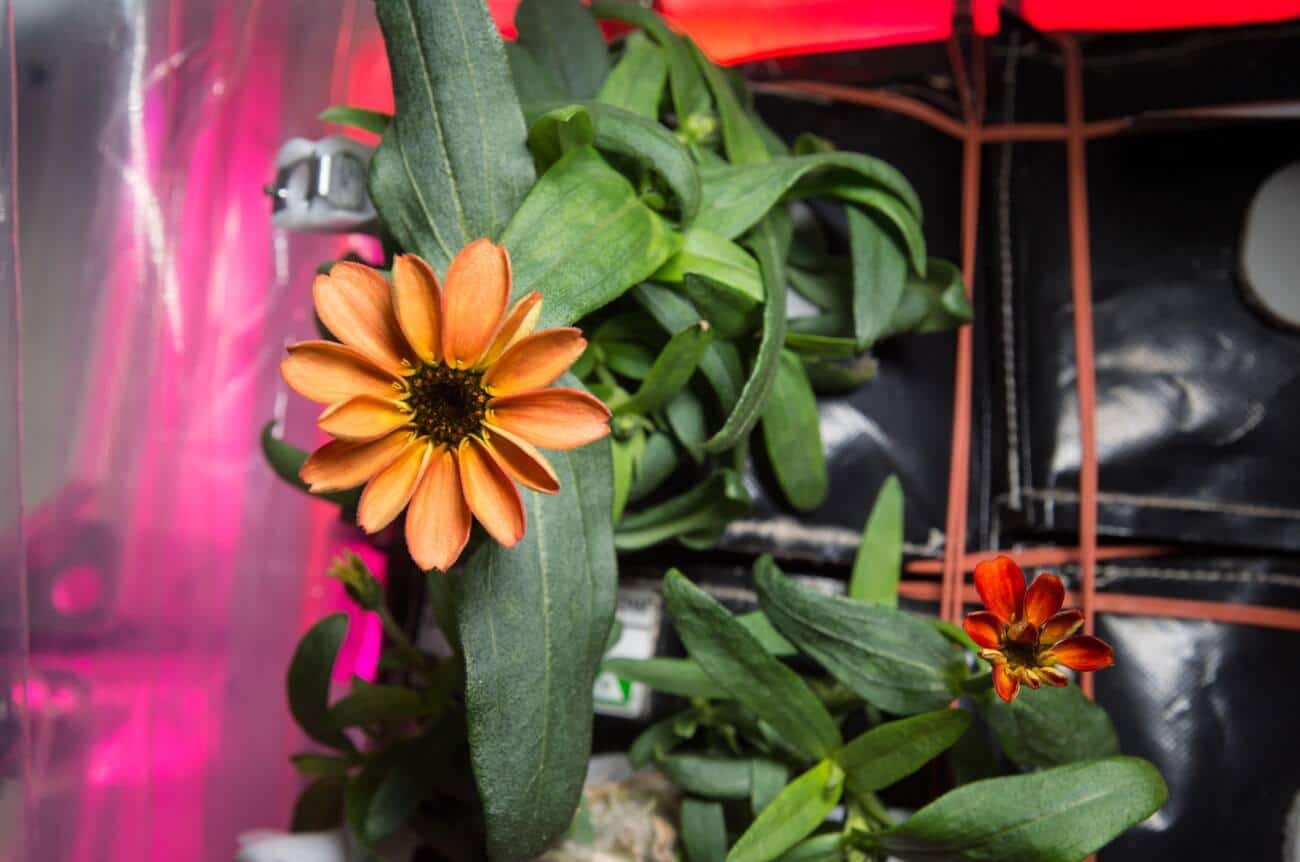 NASA has reported that the International Space Station is home to a space garden called the Vegetable Production System (Veggie). NASA's latest mission is to study plant growth in microgravity and provide astronauts with fresh and nutritious food.
The ultimate goal is to aid in advancing space exploration and improve the quality of life for astronauts on long-duration missions. According to sources, a typical vegetable garden is no larger than carry-on baggage and can accommodate up to six plants.
You May Find Interest: NASA's James Webb Telescope Captures Dying Star Image into Space
According to experts, plant roots may sink into the water or be eroded by wind if cushions are not used due to the liquid's tendency to bubble in the space.
NASA recently shared an image of a stunning orange zinnia flower on Tuesday. According to the space agency, the flower is not just a mere display but a research subject that will aid in studying agriculture in space. In addition, this development is expected to contribute to advancing research in plant production and cultivation on extraterrestrial bodies such as the Moon and Mars.
Subscribe to Our Latest Newsletter
To Read Our Exclusive Content, Sign up Now.
$5/Monthly, $50/Yearly