Is Yelp Advertising Worth It? Exploring Yelp vs. Avi's Best for Informed Choices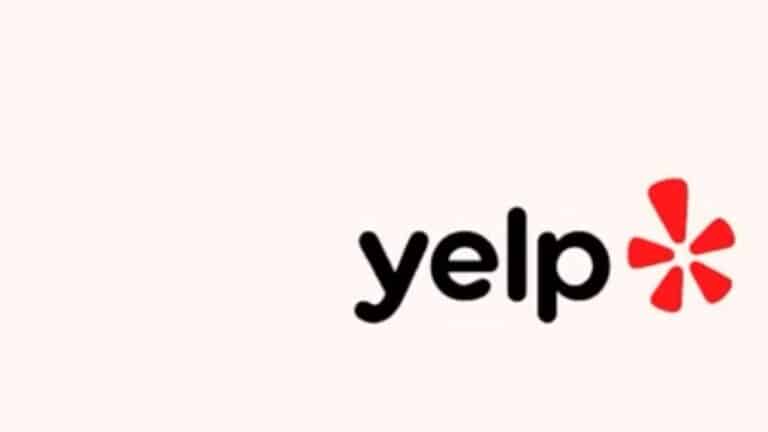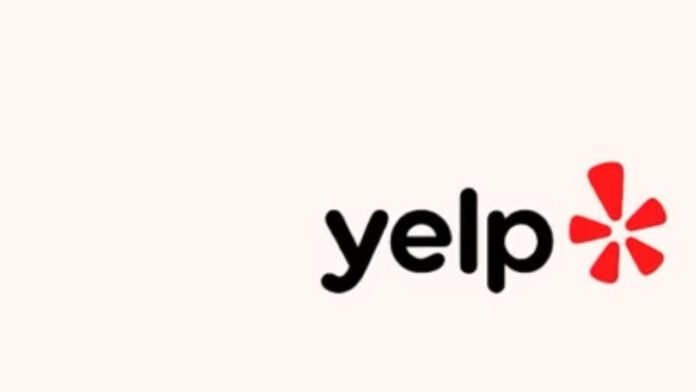 In the vast digital landscape of today's business world, where competition is fierce and consumer choices are abundant, one platform has emerged as a key player in helping businesses connect with their potential customers: Yelp. Founded in 2004, Yelp has evolved into a trusted online review and recommendation platform that millions of people rely on to discover new restaurants, shops, services, and more. Its influence must be recognized, as it wields the power to make or break businesses based on user-generated reviews and ratings.
As a business owner or marketer, the question that invariably arises is whether investing in Yelp advertising is a sound decision. In an era where marketing budgets are scrutinized more than ever, this query is not merely academic but pivotal to the growth and survival of countless enterprises. It's a question that has left business owners and marketers alike pondering the potential benefits and drawbacks of allocating resources to Yelp advertising.
This article delves into the heart of the matter: Is Yelp Advertising Worth It? We aim to explore Yelp's advertising offerings and their impact on businesses of all sizes and industries.
Below, we will dissect the components of Yelp advertising, examine its advantages, scrutinize its disadvantages, and present real-world case studies highlighting its successes and shortcomings. We will also explore alternatives to Yelp advertising, giving you a holistic view of your marketing options.
Before you decide whether to embark on a Yelp advertising journey or explore other marketing avenues, join us on this comprehensive exploration. Let's navigate the intricate world of Yelp advertising and uncover whether it holds the key to unlocking new heights for your business.
Understanding Yelp Advertising
In today's digital age, where online visibility can make or break a business, understanding the mechanics of Yelp advertising is crucial. Yelp advertising is a multifaceted marketing tool that allows businesses to leverage the platform's vast user base and powerful features to promote their products and services. To determine if Yelp advertising is worth your investment, let's fully understand how it works and what it entails.
What is Yelp Advertising?
At its core, Yelp advertising is a suite of paid marketing tools offered by Yelp to help businesses stand out in a crowded marketplace. It goes beyond the organic reach provided by a standard Yelp business profile. With Yelp advertising, businesses can gain additional visibility and prominence on the platform through various paid features and placements.
How Does Yelp Advertising Work?
Yelp offers several advertising options designed to meet different business needs and objectives. Here are some of the primary components of Yelp advertising:
Yelp Ads:

These are paid advertisements on Yelp search results and business profile pages. They are displayed to users searching for businesses in specific categories or locations. Yelp Ads can include text, images, and a call-to-action button, allowing businesses to drive traffic to their profile or website.

Sponsored Search Results:

With sponsored search results, businesses can ensure that their listing appears at the top of relevant search results, increasing their visibility to users searching for products or services in their industry.

Enhanced Profiles:

Yelp advertising allows businesses to enhance their profile pages with features like a photo slideshow, a custom "Call to Action" button, and removing competitor ads from their page.
Potential Benefits of Yelp Advertising
Understanding Yelp advertising wouldn't be complete without recognizing the potential benefits it can offer to businesses:
Increased Visibility:

Yelp advertising can significantly boost a business's online presence, ensuring that a broader audience sees it.

Targeted Marketing:

Businesses can tailor their Yelp advertising campaigns to specific demographics, locations, and user behaviors, increasing the likelihood of reaching a highly relevant audience.

Enhanced Business Profile:

Yelp advertising enables businesses to create more engaging and informative profiles, which can attract and convert potential customers.

Positive Impact on Sales:

A strong presence on Yelp, supported by advertising, can translate into increased foot traffic, phone calls, and online sales, ultimately leading to higher revenue.
Understanding the fundamentals of Yelp advertising is the first step in determining its worth for your business. In the following sections, we'll delve deeper into the pros and cons of Yelp advertising to provide a well-rounded assessment of its effectiveness as a marketing strategy.
The Pros of Yelp Advertising
Yelp advertising offers several advantages for businesses:
Increased Visibility: Boosts online presence and attracts a broader audience.
Targeted Marketing: Allows precise targeting of demographics and locations.
Enhanced Business Profile: Creates engaging, informative profiles.
Positive Impact on Sales: Drives more traffic, calls, and online sales, increasing revenue.
These pros highlight the potential benefits of incorporating Yelp advertising into your marketing strategy.
The Cons of Yelp Advertising
While Yelp advertising offers businesses a range of tools and features to boost their online presence and attract potential customers, it's essential to consider the potential drawbacks and challenges associated with this marketing strategy. In this section, we'll explore some of the cons of Yelp advertising to provide a balanced perspective.
Cost
One of the most significant concerns for businesses considering Yelp advertising is the cost involved. Yelp offers various advertising options, and the pricing structure can vary depending on location, industry, and competition. For small businesses with limited marketing budgets, the expense of Yelp advertising may be prohibitive, mainly if they are in competitive markets where advertising costs can be high.
Negative Reviews
Yelp is known for its user-generated reviews, which can be a double-edged sword. While positive reviews can boost a business's reputation, negative reviews can have the opposite effect. When a business invests in Yelp advertising, it may become more visible to users, including those who leave negative reviews. Handling negative feedback and managing a business's online reputation becomes crucial when advertising on Yelp.
Competition
Competition on Yelp can be fierce, especially in popular industries and densely populated areas. Even with Yelp advertising, businesses in highly competitive markets may find it challenging to stand out among competitors. This heightened competition can drive up advertising costs, making it difficult for smaller businesses to compete effectively.
ROI Challenges
Measuring the return on investment (ROI) for Yelp advertising can be challenging. While Yelp provides metrics and insights into ad performance, attributing specific sales or customer conversions directly to Yelp advertising can be elusive. Businesses may need help determining how effective their advertising dollars are on the platform, making it difficult to assess whether the investment is worthwhile.
Filtered Reviews
Yelp employs an automated review filter that sometimes hides certain reviews, which can frustrate businesses. Even genuine positive reviews may get caught in the filter, potentially affecting a business's overall rating and reputation. This inconsistency in review visibility can be a source of frustration for businesses investing in Yelp advertising.
It's essential to keep these cons in mind when evaluating the suitability of Yelp advertising for your business. While Yelp can offer significant benefits, such as increased visibility and access to a large user base, the potential drawbacks must be weighed against your marketing goals and budget. In the following sections, we will explore strategies and alternatives to mitigate some of these challenges and help you make an informed decision about Yelp advertising.
Introducing Avi's Best: A Yelp Alternative
In the ever-evolving world of online business directories, a newcomer named Avi's Best is making waves. Established in 2023 in the vibrant city of San Francisco, California, Avi's Best is not just another directory; it's a game-changer in how consumers discover and connect with top local service providers in their area.
The Need for Transparency and Trust
Avi's Best was born out of a profound understanding of consumers' challenges when seeking reliable and top-rated service providers. The founders recognized the limitations of platforms like Yelp and were determined to offer a more transparent and unbiased solution.
One of the core issues with many existing platforms like Yelp is their tendency to prioritize paid listings, which can sometimes compromise the integrity of recommendations. In contrast, Avi's Best takes a different approach, ensuring that the businesses featured on the platform are selected based on their merits rather than their advertising budgets.
The Avi's Best Difference
What truly sets Avi's Best apart is its stringent evaluation process that transcends paid promotions. The platform is dedicated to showcasing only the highest-rated and most reputable businesses in each category, guaranteeing a selection of the best local options. This commitment to quality empowers users to make well-informed decisions when hiring professionals, ultimately saving them time and effort.
Alexander Williams, the Head of Product at Avi's Best, encapsulates the platform's mission: "Avi's Best was born out of our frustration with the current state of business directories. We recognized the need for a platform prioritizing quality, authenticity, and trust, giving consumers a streamlined way to discover the top service providers in their area."
A Carefully Curated Experience
Avi's Best presently covers a range of service categories, including appliance repair and TV mounting, with plans for expansion into other sectors. Each category is meticulously curated to present users with the finest local options, simplifying their quest for top-tier professionals.
"At Avi's Best, we believe in the power of community-driven recommendations and their impact on local businesses," emphasized Alexander Williams. The platform's core mission is to empower consumers by showcasing the true gems in their cities. In doing so, Avi's Best supports local economies and fosters lasting relationships between customers and service providers.
In a world where trust and authenticity are paramount, Avi's Best is poised to redefine how people discover and connect with local businesses. This innovative platform is at the forefront of a new era in online business directories by prioritizing quality and merit over advertising budgets.
Conclusion: Making Informed Choices in the Digital Age
In the digital age, where information is abundant, choices can be overwhelming whether you're a business owner seeking the right advertising strategy or a consumer looking for trusted service providers, platforms like Yelp and Avi's Best offer distinct paths to navigate this landscape.
Yelp, a well-established player, provides businesses with the means to enhance their online presence and connect with potential customers. Its advertising options have advantages, including increased visibility, targeted marketing, and the potential for a positive impact on sales. However, the platform has challenges like cost, competition, and managing negative reviews.
On the other hand, Avi's Best, a newcomer, takes a fresh and innovative approach to connecting consumers with top local service providers. Its commitment to transparency and merit-based recommendations sets it apart. Avi's Best is driven by the belief that quality should always triumph over advertising budgets. Rigorously evaluating and curating the best businesses in each category empowers users to make informed decisions and supports local economies.
In conclusion, the choice between Yelp advertising and Avi's Best depends on your goals and values. Yelp offers a well-established platform with various advertising options, while Avi's Best prioritizes transparency and authenticity. Ultimately, the digital age presents various tools and choices; the key is to select the one that best aligns with your needs and values.
As you navigate the dynamic world of online marketing and business discovery, remember that the power to make informed choices is at your fingertips. Explore the platforms, weigh the pros and cons, and choose the path that leads you toward your goals, whether you're a business owner striving for visibility or a consumer seeking the best local services. The digital age offers endless possibilities, and it's up to you to make the most of them.
Subscribe to Our Latest Newsletter
To Read Our Exclusive Content, Sign up Now.
$5/Monthly, $50/Yearly