From News to Analysis: The Impact of Technology on Sports Coverage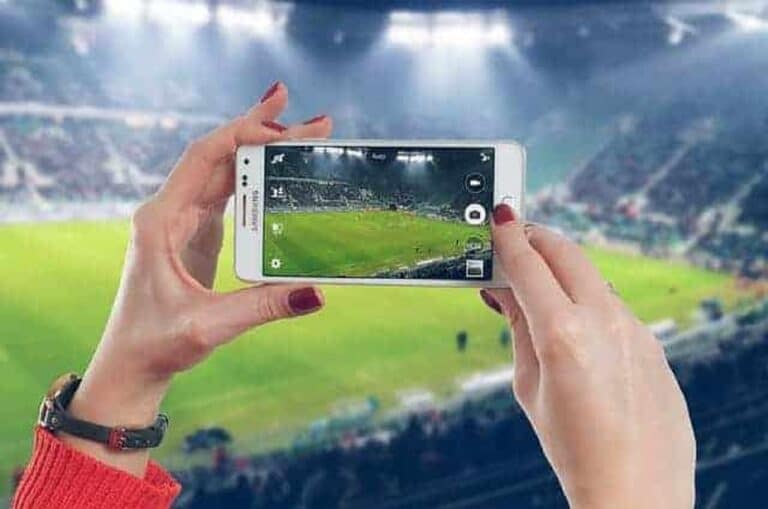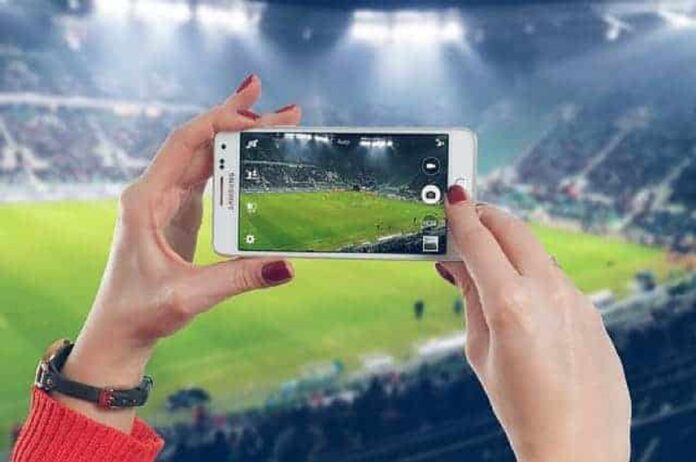 Listen to the Podcast:
Almost everything in the world has been impacted by technology in some shape or form. Nearly everything we do or enjoy in daily life has been influenced, with the way we consume media certainly no different than anything else. Whether it be movies, TV shows, or even our favorite music, tech has played its role.
For sports fans, the way that we are able to watch and enjoy sports coverage has considerably changed. The days when the only way we saw our favorite moments and teams was via a short highlight or by reading about it in the following day's newspaper are long gone, as are the days when we are provided with the most basic of information.
Nowadays, broadcasters are able to stream every single minute of coverage with fans not missing a single moment from wherever they are, while the commentators used are as knowledgeable as before as they are able to provide detailed analysis with real-time analytical stats that can help viewers understand what is happening.
Evidently, technology has played a huge influence in providing world-class production for everyone when it comes to sports coverage.
Data Analysis & Insights
Perhaps the biggest change that technology has provided to sports coverage over the last few decades is the detail and depth of data analysis and the insights that are now provided to viewers watching on their favorite screens. Fans are now able to get detailed statistics and insights about what is happening, which has had a knock-on impact on the sports that are being watched. For instance, many are now using this data to enhance sports betting experiences that are now possible.
With the activity continuing to enjoy rapid expansion across the US, wagering on our favorite sports has become something that many Americans have looked to participate in now they have the opportunity to do so. Many in locations around the country like California will see what's new at The Sports Geek to keep track of the latest updates on an industry that continues to evolve, as they want to ensure they are able to get the best viewing experiences possible.
Detailed data and statistics have helped many to place bets on certain outcomes, while others will use the data available to help them configure their fantasy sports teams, as well as have friendly wagers with work colleagues, friends, and family. However, it is not only fans that have been able to benefit from the technology.
Sports teams and individual athletes are now able to use sports coverage and the technology that has been made available to their advantage, too. With websites and mobile apps now compiling all of the data, in addition to the broadcasts being made, analysts are able to create and develop strategies and gain insights into what others are doing, in order to try and give themselves the biggest edge possible.
Expert Commentary
Those who are employed and tasked with conveying the action on the broadcasts as commentators have been able to benefit greatly because of the technology that is now available. While they will still need to be impeccable storytellers and grip as much of their audience as possible, the availability of data and real-time stats has helped them to evolve, too.
Analysis can be argued to actually mean something now as it can be backed up by tech. Those trying to explain a point they are making to a novice or a casual viewer are able to do so with replays and drawing tools, while they can also use statistics that everyone understands to emphasize the point that is being made.
Sports Coverage Has Become More Accessible
Sports are a huge passion for many around the world, and technology has only allowed the love for them to thrive as coverage is more accessible than ever before. Much of the world's population has access to an electronic device that can connect to the internet – a laptop/PC, smartphone, tablet – and with the web being more accessible, fans can keep up to date with the latest stories and action that takes place.
Social media has played a huge role in helping to facilitate this, as users are able to log on to their favorite platforms and discuss whatever they want with others all over the world. The creation of streaming services has also meant more people now have access to sports being played at home, and not necessarily have to pay out huge subscription fees that some providers charge.
Technology Will Continue To Improve Sports Coverage
There is no doubt that technology will continue to revolutionize the way sports coverage is accessed and broadcasted in the future. With things continuing to evolve and get better with time, things that we may not think are possible now could end up becoming relatively normal in a couple of years' time.
Subscribe to Our Latest Newsletter
To Read Our Exclusive Content, Sign up Now.
$5/Monthly, $50/Yearly