How to Launch a Small Business: A Guide for Veterans
As of 2019, there are approximately 340,000 veteran-owned small businesses across Great Britain. Although the data is relatively old, the viability of veteran-owned companies is worth exploring. You could be one of these entrepreneurs, but starting a small enterprise as a veteran can be both exhilarating and challenging.
However, launching a veteran-owned start-up doesn't have to be as complex as you think it is. You can establish your own smoothly when you know what to do and have the necessary resources.
Here are the steps for launching your veteran-owned small business:
Step 1: Specify Your Business Endeavour
The first step involves specifying your business endeavour. Even with an entrepreneurial spirit, you might struggle with developing a business idea that fits your interests. As such, these tips will facilitate your business idea development process:
Consider your skills
As a veteran, you can use your unique skill set to develop your business idea. Alternatively, you might have pre-military skills to leverage or take inspiration from. You don't need to invent or reinvent something to establish a unique business. Use your strengths to develop a business idea suitable to your expertise.
Define your interests
Tapping into your interests is beneficial when brainstorming your business idea. You might realise that a simple hobby is worth turning into a successful venture. Not only does this focus on your interests, but it also makes you feel more motivated. For example, if you want to sell different kinds of goods, go for a retail business.
Assess available resources
Launching a start-up requires investment, connections, and equipment. You might already have one of these without even knowing. If you've been handy with DIY projects, you can start a woodworking, toy-making, or knit-goods business.
If you have available space or inherited a storefront, you already have the means to start a small shop. Moreover, you can contact a connection and ask for their guidance or financial support. 
Since a start-up requires significant upfront costs, it's best to leverage your available resources. This way, you can save time and money and focus on your interests better.
Search for gaps and needs that you can fill
Look around your community. Is there a lack of something that a business can fulfil? If there is, you could fill these gaps and needs.
Most successful businesses provide solutions to their clients' or customers' problems. So put yourself in your community's shoes and understand their daily problems. Brainstorm the solutions and assess how your business can resolve these pain points. Your neighbourhood will thank you once your business is established.
Step 2: Draft a Comprehensive Business Plan
Once your business idea is set, draft your business plan. You can ask a loved one for help if you can't do it yourself.
Your business plan outlines everything about your business, from the current status to future projections. This document will explain why your business is a good investment for potential partners, investors, and lenders.
Here's what you need to include in your business plan and how to draft each:
Write your executive summary
The executive summary is your business plan's overview, giving readers a glimpse into your proposal. While it is short, it is a significant part covering the first two pages of your plan. Potential investors, lenders, and partners will only consider investing in your business if your executive summary provides the necessary information.
You must include these aspects in your executive summary:
Mission and vision statements: Your mission states your objectives and how you will achieve them, while the vision details your purpose and aspirations

Products or services: Brief descriptions of the goods or services you plan to sell

Financial goals: Information about your business funding, such as

VA loans

, or if you seek a sponsor

Future goals: Give a brief description of what you want your business to achieve in three to five years
Outline your company overview
The next part involves your company overview. This section describes your business structure and how it will function.
The following are the elements you must include in your company overview:
Business pitch: Describe your business functions in a few sentences

Unique value proposition: Explain your industry and target market and what makes you unique in this field

Structure description: Define your structure and legal entity
Highlight the market analysis
Market analysis examines your target market and competition. This assessment provides quantitative data that explains your market size, revenue predictions, buyer persona and motives, and the price range consumers are willing to pay.
In this section, you must highlight your niche's latest trends and opportunities. You should also include potential risks so the lenders, partners, and investors know your business's weaknesses.
Your market analysis provides a strong foundation that explains your opportunities and how to leverage them. It also discusses your contingencies for threats.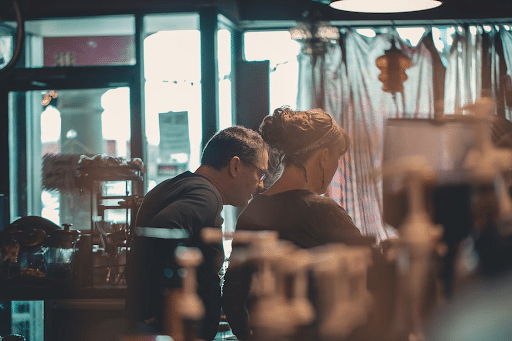 Explain your business structure and organisation
The structure description in your company overview is only a summary. This next part is where you'll explain it thoroughly. Break down your business structure in the following:
Organisational structure: Explain the teams and what they do

Ownership: Expound on how your company's ownership system works

Background of everyone in the company: Explain your work experience and background as a veteran. Do the same for co-owners, managers, and key staff members, if any

Talent needs: Specify the qualifications you require for future employees
Discuss product or service development plans
Now, it's time to outline your product or service development plans. This section intends to highlight the following:
General product or service description: Highlight your product or service's attributes to make it stand out. Include how it helps the consumers and how different it is from your competitors

Research and goals: Explain your product or service development goals and if you plan to add more. Give brief descriptions of what they might look like

Sourcing: If you rely on vendors or manufacturers, you should detail the inventory, required materials, how often you need them, and how you get them from the suppliers

Intellectual property rights: While this is more common in technology-based companies, you should also outline if you have products with patents or are in the application process
Include a financial plan and predictions
You may not have current cash flow and income statements as a veteran-owned start-up. So, in this section, put your existing capital expenditure budget, predicted income, and cash flow forecast.
Concurrently, describe the funding type and the amount you might require. Include your future projections, too. Then, explain how this funding will impact your small business.
Step 3: Register Your Small Business
Now that your business plan is ready, it's time to register your small business. Investors, partners, and lenders are investing in companies, so they must know your business is a legal entity.
Here's how to kickstart the registration process:
Select a legal structure
Most UK businesses are registered as sole traders, limited companies, or partnerships.
Sole trader: Easy to set up, but you're responsible for your business debts and a few accounting duties

Limited company: Your business finances are separate from your personal income, but there are more management and reporting obligations

Partnership: Ideal for two or more individuals who want to run businesses together. You share debt responsibilities with your co-owner in this legal structure
Prepare all the necessary permits, documents, and licences
After picking a legal structure, check all the necessary permits, documents, insurance, and licences. Setup regulations are distinct if you sell goods online, buy or sell goods abroad, and use consumers' personal information. Different rules also apply to running a business from home and renting a retail space.
Once these documents are ready, register your business with Companies House and His Majesty's Revenue & Customs (HRMC).
Serve the Country Again With Your Small Business
Being a veteran doesn't stop you from starting a business. You can pursue your passions and dreams while earning from them. Owning a small business is an opportunity to serve the country again—you provide cash flow for the economy, bring more job opportunities, and establish a community representing your locality.