Can You Really Build Up a Successful Retail Site from Scratch in 2023?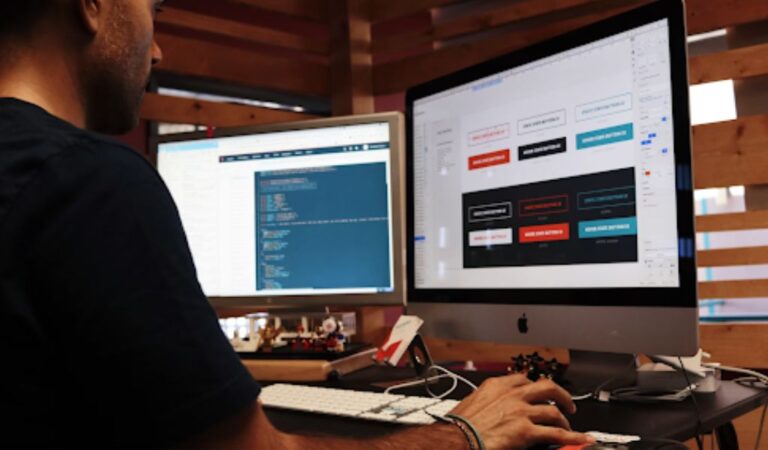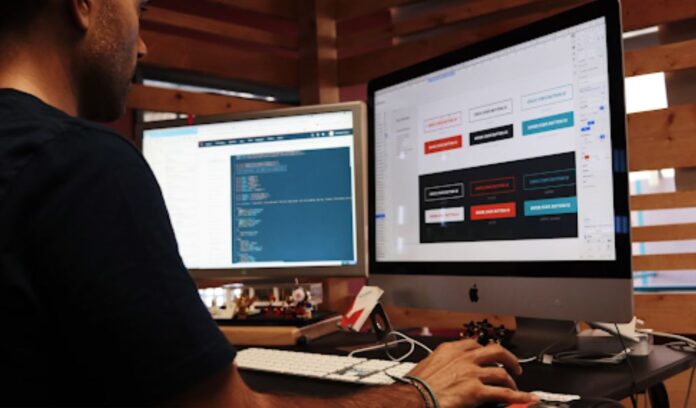 Listen to the Podcast:
Web design tools have come a long way. WordPress has made modular web design the standard, and tools like Wix and Squarespace let even beginners build engaging, modern websites with virtually no design experience, let alone knowledge of coding. These tools have become so good, so accessible, and so effective that it bears asking: can you really build a good retail site from first principles? The answer is, of course, yes, especially if you hire professionals with experience in online marketing in Melbourne, but the real question is, should you?
WordPress
WordPress makes life easy for web designers. With a huge array of templates, endless plugins, and a supportive community that's responsive and friendly enough to embarrass your therapist, why would you bother building from scratch?
The answer is: unless you're a Fortune 500 company with an expansive marketing budget or a niche business that requires really specific integrations that aren't offered by the 70,000+ strong library (and that's just the ones they overtly support) available to WP devs, or needs absolutely bulletproof, bank-grade security because you handle large transactions or sensitive data.…you wouldn't.
WordPress is just too good – especially for retail. A skilled WP dev can whip up an absolutely gorgeous website that would satisfy the desires of even the pickiest clients. With enough time, and a little bit of CSS magic, one of the thousands of themes available can be turned into something that looks completely bespoke, and the working time saved will translate to substantial savings when compared to the cost to build a site of comparable quality from scratch.
Even if cost isn't a factor, the number of SEO plugins alone should be enough to sway most aspiring entrepreneurs. Showing up higher in search engine results is vital for an online shop to thrive, and tools like Yoast and W3 Total Cache can help ensure that sites contain all the right keywords and metadata to push them up the ranks. Building tools like these from first principles would be an enormous waste of time.
And the shopping integration? It really doesn't get any better. WooCommerce is free – yes, free (aside from hosting, of course) – and offers so many features that it would take a hyper-specialized business to ask for something that can't be done on WC.
Squarespace and Wix
While WordPress is extremely powerful and can do 99% of what an insanely expensive site built from scratch can offer, Squarespace can still probably do about 95%, and is even easier. Squarespace allows an absolute newbie to web design to choose from extremely well-designed templates and create highly polished, professional-looking pages in as little as a few hours.
As easy as building a site is with Squarespace, operating it is even easier. They offer built-in hosting, domain management, analytics, and e-commerce to make the entire process of running a retail site incredibly fast, easy, and uncomplicated. Even SEO and fulfilment are a piece of cake with Squarespace, all manageable from one platform. Squarespace manages all plugins in-house, meaning you don't need to worry about running updates and security patches manually. You can even buy a domain and set up Google Workspace through Squarespace. It is truly a one-stop shop for building an easy, clean, secure retail site.
Squarespace has a few pitfalls. Unlike WordPress, it's not free. It's also not nearly as customizable; while designers who know the platform and are handy with CSS can bend the rules of the Squarespace Matrix a bit, you're mostly confined to the templates and a few editable parameters within them – color, photos, placement of most objects, and fonts can all be changed easily, but that's about it. The same goes for plugins – Squarespace isn't open source like WordPress, and therefore the amount of cool, custom-looking features you can build into your site is more limited. That means SEO is a bit limited compared to WordPress, although Squarespace does offer built-in SEO tools that are quite good, and using their templates ensures a readable site that will effortlessly eliminate potential obstacles in achieving a good page ranking.
Wix, by comparison, is more like a baby WordPress with fewer features. Wix is open source, meaning more plugins, and has a free tier as well. It takes a bit more knowledge to use than Squarespace, given its more complex interface, but, as a result, is more customizable. Its major pitfall is SEO – there just aren't as many tools available here, and the readability often suffers because Wix pages aren't as easy to optimize for mobile, whereas Squarespace sites are optimized for mobile by default.
What's left?
So, with all of these amazing, user-friendly tools for building great websites, why build from scratch?
For some industries, it's a necessity. Medical device vendors, government contractors, and a wide range of other industries need to adhere to standards, legal or pragmatic, that a website made with tools like these would have a hard time meeting. While fancy plugins are a blessing for most retail sites, for any site that trafficks in sensitive information, they are nothing more than unnecessary attack vectors.
For others, it might be a matter of functionality rather than security. Some sites might be looking to use cutting-edge interactive elements like Snap's AR Shopping API.
But let's be honest – these are edge cases. WordPress and the rest offer great, easy-to-use solutions that make running an online retail business easier than ever. I would be shocked to find a need that any normal online retail store had that couldn't be met by a few WordPress plugins and a bit of CSS sprinkled on top. The bottom line is: if you want to build an e-commerce store, don't try to reinvent the wheel.
Subscribe to Our Latest Newsletter
To Read Our Exclusive Content, Sign up Now.
$5/Monthly, $50/Yearly