How to Ensure CBD Edibles and Beverages are Safe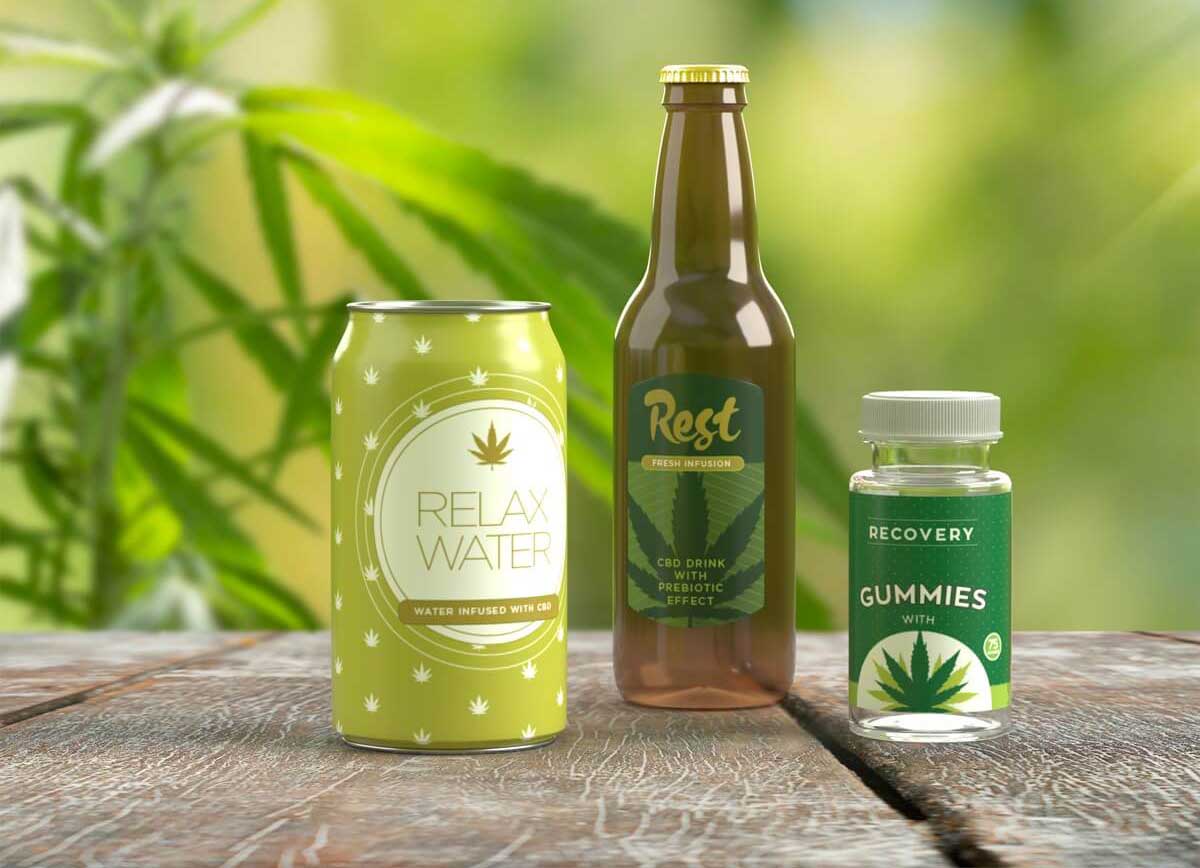 CBD edibles are some of the most popular products on the market right now. It's no wonder, considering they combine the benefits of CBD with the delicious tastes of your favorite foods. CBD beverages, too, have become a staple. The most popular options include coffee, tea, and water, alongside things like CBD cocktails, shots, and more.
Edible CBD might have made huge waves, but some people are still concerned about its safety. In some states or cities, manufacturers cannot sell CBD edibles due to safety concerns on behalf of lawmakers. Sometimes, legislation specifically bans mixing CBD with alcohol, for example.
However, edible CBD is mostly safe. As long as you purchase and consume products from a reputable brand, CBD edibles are perfectly safe and can provide some great benefits.
This brief guide explains how to tell high-quality, safe CBD edibles from potentially unsafe products. Luckily, it's pretty similar no matter what kind of CBD you're purchasing.
Verifying the Safety of CBD
In general, CBD is safe. The World Health Organization (WHO) report declares CBD to be well-tolerated by most people. This is fantastic news, as it makes the majority of CBD products safe.
However, the unregulated nature of the current CBD market means that customers still need to be careful.
Unscrupulous dealers may sell products labeled as CBD that actually contain no cannabinoids at all. Worse still, some fly-by-night companies may sell products containing unsafe ingredients that can make the user sick.
These are the top factors to look out for when verifying whether CBD is safe:
Lab reports: Above all, customers should check that the company has lab reports. Sometimes called Certificates of Analysis (COAs), these publications verify that the products contain exactly what they say they do. What's more, they should prove an absence of toxins and heavy metals. Reputable brands will have their products tested by a third-party laboratory, publishing the results on their site.
Detailed information on hemp: Not all hemp plants are equal. As a bioaccumulator, it matters where the hemp is grown. Check the brand's website to ensure that the hemp comes from the USA or Europe.
High-quality extraction method: The safest CBD extract generally comes from CO2 extraction. While ethanol or butane extraction can create a decent extract (and a cheaper product), it increases the risk of toxins ending up in the final product. Trustworthy brands should state the extraction method used on the website.
Positive reviews: When in doubt, read reviews from other users. Always check third-party review sites rather than the curated reviews posted on the brand's website. If many other people have found the brand's products to be effective and have not experienced side effects, it's more likely to be safe.
At the end of the day, it's essential to do your research and trust your gut. If something seems off with a brand, it probably is.
Other Things to Check Regarding CBD Edibles
With CBD edibles, there is another dimension to safety. Whereas tinctures tend to contain just hemp extract and a carrier oil, edibles have a multitude of other ingredients.
The user must consider things such as allergies and intolerances. Fortunately, most brands follow standard labeling guidelines and mark allergens in bold on the ingredients list. However, regulations in the CBD industry are not as strict as they are in the food sector, so users must exercise caution if they have extreme intolerances.
Similar to CBD, the quality of the other ingredients matters. You are more likely to experience an illness if the ingredients in the food are of poor quality. Edibles also expire sooner due to these other ingredients, so it's vital to check the expiry date before tucking into a CBD edible.
Some people have concerns about mixing CBD with caffeine or alcohol. Both combinations are pretty standard, and side effects as a result of the mixture are rare. However, if you are really worried about the impact of mixing CBD with other substances, it's best to avoid adding CBD to coffee or cocktails.
What Safe CBD Edibles Are Available?
There are a variety of safe CBD edibles available for sale. Edible CBD comes in a variety of forms, with certain brands selling a multitude of options.
PureKana, for example, is one of the industry's leading brands, in part due to its extensive range of edibles. In the gummies department alone, PureKana sells a variety of flavors that include berry, mango, and blue raspberry. They also come with added ingredients like melatonin, apple cider vinegar, and more. Moreover, the brand ensures its edibles are vegan-friendly.
On top of the gummies, PureKana sells flavored beverage enhancers, honey sticks, and oral breath spray, all infused with exceptional quality cannabidiol.
This is just one brand, but the possibilities out there for edible CBD are endless.
Final Thoughts: Checking CBD Edibles Are Safe
It's true that not all CBD is high-quality and safe, but the good news is that the majority is. Users are still spoiled for choice when it comes to safe CBD edibles; it's just a matter of doing research to find the best brands.
Hopefully, this guide has helped to point you in the right direction for the best safe CBD edibles, and you now feel more prepared to make the best possible purchase.
Subscribe to Our Latest Newsletter
To Read Our Exclusive Content, Sign up Now.
$5/Monthly, $50/Yearly