Calculating the Benefits: How to Determine if Personal Loan Balance Transfer is Right for You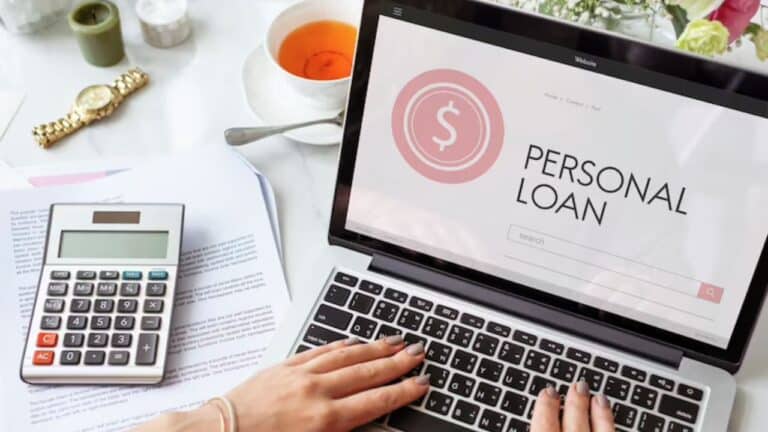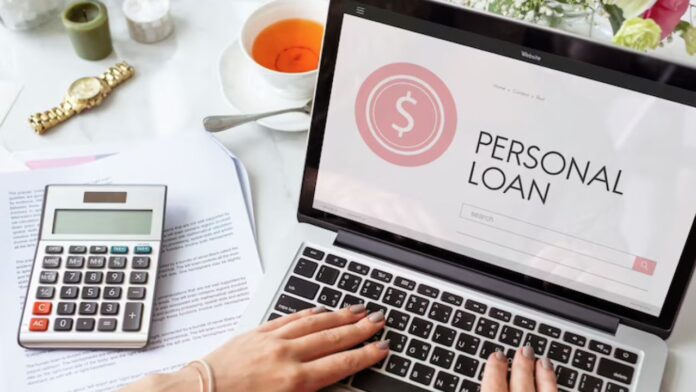 Personal loans are a great way to finance your short-term requirements. It is a great way of tackling emergencies like paying hefty medical bills. This is because the loan has easy eligibility criteria and can offer quick disbursals, essential to tackling an urgent problem. However, when in a hurry, you tend to overlook some aspects like the interest rate or other terms of the loan. This is because you do not have the time to properly research and compare before selecting. 
In such cases, you can consider transferring your loan balance to a lender who charges a lower interest. But before you do that there are several things you should be mindful of. Otherwise, it may happen that you end up spending more than you would have had you continued with your original lender. So, how does one decide?
When Should You Consider Applying For a Personal Loan Balance Transfer?
Let us understand various scenarios where a personal loan balance transfer can be useful.
1. Reduce Interest Rates
When tackling an emergency, especially if it requires a huge lumpsum of money, we overlook the high-interest rates offered by lenders. However, after the rough tide has passed, it is time to reconsider your repayment options. While you can continue paying EMIs and close your current loan, you can also opt for a balance transfer after conducting a thorough analysis and comparing lenders. 
You can select a loan provider, that offers credit at lower interest rates, which can help you save a considerable amount of money. This can help reduce the strain on your monthly budget with a reduced EMI and allow you to manage your money better. 
2. Better Loan Terms
Apart from your personal loan rates, the repayment/foreclosure charges and other fees also add to the aggregate cost of your loan. If another lender offers you a balance transfer option at better terms, you can choose to change your lender. 
This can help you get better services, especially if you are not happy with the customer service provided by your current lender. The transfer ensures that you enjoy great service and a relaxed repayment experience, while saving your money.
Read Also: The Paperwork Needed for Personal Loans
3. Top-Up Facility
You might have undertaken a project and the amount you initially borrowed turned out to be insufficient. But, you can't stop halfway! Some lenders will offer you a top-up facility with your personal loan balance transfer. 
This can be quite handy if you are looking for additional money to finance your ongoing projects like a home renovation or a car modification. With this, you won't have to take an additional loan and juggle to repay the amount under two separate loans. Rather, this option makes it easy for you to get the required additional amount as part of your original loan. 
4. Debt Consolidation
If you have too many loans, you can transfer your debts to a single loan provider at a favourable interest rate. You no longer need to worry about multiple lenders, tenures, interest rates, and due dates when you opt for loan consolidation. 
This option allows you to repay all your loans at a single interest rate and just one instalment each month. Transfer your multiple personal loan balances to a single lender and enjoy a hassle-free repayment process. 
5. Repayment Options
If the repayment schedule offered by your original lender is inconvenient, you can always transfer your personal loan balance. Some lenders might be willing to provide you with flexible repayment options that can ease the financial burden. 
Usually, the new lender will offer you a flexible tenure or repayment schedule that aligns better with your monthly budget. It offers control over your finances and ensures that you are not constantly pressured by the need to repay your debts. You can simply adjust the repayment structure and use funds to fulfil your monetary obligations.
Things To Keep in Mind When Applying for a Personal Loan Balance Transfer 
Make sure to evaluate all your options before deciding to apply for a personal loan balance transfer. Here are some things to consider when looking to apply for such a balance transfer.
1. Calculate The Cost
When applying for a personal loan balance transfer make sure to calculate the cost you are likely to incur. This includes not just the transfer fee but also the prepayment you would be liable to pay to the original lender. Alongside this, also compute the amount you will be required to pay as monthly instalments to your new lender as per the revised personal loan interest rates and other charges that the loan may carry. 
You can always use the personal loan EMI calculators to estimate how much money you are likely to pay as monthly instalments to your new lender before taking a decision. Furthermore, if you opt for the top-up facility at the time of transfer, make sure to consider the repayment of that as well. 
A great tip to ensure that you do not lose out on a lot of money is to opt for a balance transfer in the initial part of your loan tenure. This proves to be beneficial as you have not shelled out a lot on the interest charged by the original lender and allows you to enjoy the better terms, offered by the new lender, for a major part of your loan tenure.
2. Read the Fine Print
It is important to always read the terms and conditions of any financial service you opt for. This is especially the case when choosing to transfer the balance of your personal loan. It is crucial to note the various fees and charges applicable on your loan.
In addition to this, it also outlines other details such as your repayment options and foreclosure norms. It is vital that you read and understand these well to ensure an easy and stress-free repayment process. 
The small additional charges and fees mentioned in these terms and conditions can have a huge impact on the overall cost of your loan. Hence, make sure that you read these very carefully.
Also Read: 5 Reasons Personal Loans May Be the Financial Product You Didn't Know You Needed
3. Compare & Select
Whenever looking to benefit from a financial service, extensive research is important. This helps you come across various lending rates, offers, and discounts you may be unaware of. You can check the multiple personal loan interest rates offered by lenders and choose the one that is right for you.
Additionally, the terms and conditions will vary from one lender to another. Also, the tenure, repayment schedule, and top-up limits will differ depending on the loan provider. These factors, as discussed above, are crucial when considering transferring your personal loan balance.
A personal loan balance transfer can help you improve your loan terms and repay the amount on your terms. However, it is important that when you choose a new lender, you keep in mind the points discussed above. This will help you reap maximum benefits from the transfer and reduce the strain on your finances!
Subscribe to Our Latest Newsletter
To Read Our Exclusive Content, Sign up Now.
$5/Monthly, $50/Yearly