Google Pixel Buds Pro Review: Features, Pricing, and Comparison [Detail Guide]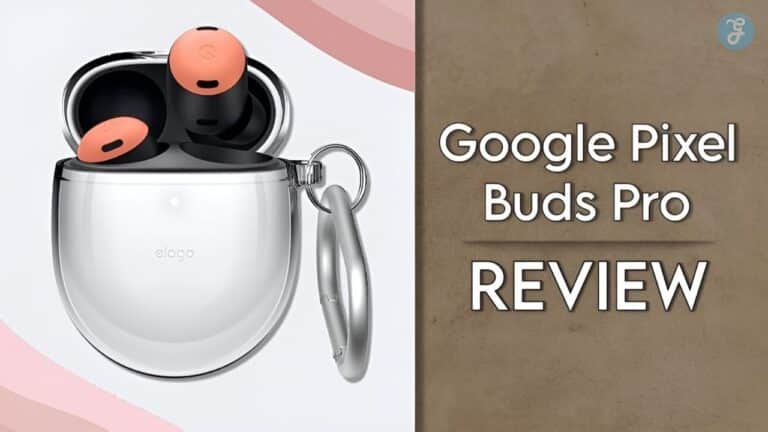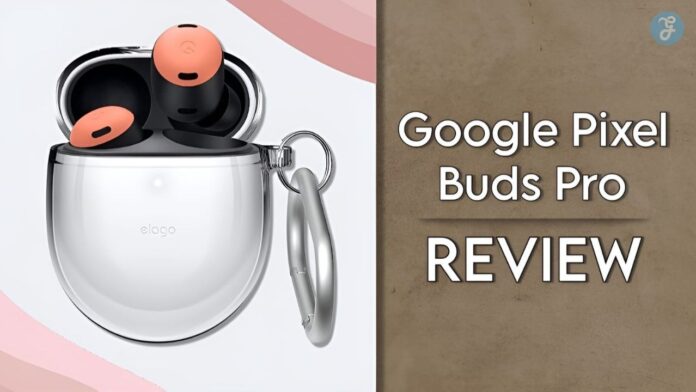 Are you interested in the latest, most advanced wireless earbuds on the market? The Google Pixel Buds Pro is a fourth-generation of Google's wireless earbuds available in two sizes.
In this article, we will explain all the details of the Google Pixel Buds Pro review, including design and hardware improvements from previous versions, sound quality features, and battery life comparisons.
Plus, get our verdict at the end: should you buy it? So if you're considering upgrading your headphones lineup with Google's latest tech innovation – read on!
Design and Hardware
[Video Credits @Made by Google]
The Google Pixel Buds Pro features an upgraded design from the previous generation, coming in two sizes and including a case with wireless charging capability.
Fourth generation of Google's wireless earbuds
The Google Pixel Buds Pro is the fourth generation of wireless earbuds from Google, designed to provide an improved audio experience over their predecessors. These earbuds boast a new design compared to their earlier versions, with added length and weight for a comfortable fit.
The Pixel Buds Pro also comes with a charging case that can be wirelessly charged and multipoint connectivity that allows users to switch between different devices easily. It is equipped with active noise cancellation (ANC) and transparency mode features so you can enjoy your music without interference from outside noises or conversations in loud settings.
And thanks to its personalized ear tip seal-checking feature, these headphones will remain secure even when you're on the move.
Available in two sizes
The Google Pixel Buds Pro comes in two sizes, tailor-made to provide a better fit and comfort to users. The smaller size of the earbuds is designed for those who prefer a snug yet comfortable fit, while the larger buds are perfect for bigger ears or those who favor more room.
That way, no matter your ear shape or size, you'll find an ideal setup with the Pixel Buds Pro. This also contributes to creating a personalized experience as users can customize their sound levels depending on which version of the earbuds they choose – each variant gives off different sound quality due to its acoustic enclosure design.
Last but not least, the two sizes add value to the overall design and hardware of these wireless earphones; when combined with features such as real-time language translation and active noise cancellation (ANC), it's easy to understand why this headset offers an unparalleled audio experience not found elsewhere on any other model or brand out there today.
Design improvements from previous versions
The Pixel Buds Pro is the fourth generation of Google's wireless earbuds and features a number of upgrades from previous versions. It comes in two sizes to suit individual needs, which allows for more comfort and stability when worn.
Additionally, there are various design improvements to the exterior body of the earbuds, such as a refined ergonomic design that hugs your ears better while also reducing wind noise on phone calls.
The buds also come with an improved version of its wireless charging case made from high-quality materials. This makes it easier than ever to conveniently power up your device before using it again.
Includes case with wireless charging capability
The Google Pixel Buds Pro comes with a convenient wireless charging case. This allows you to simply pop in the earbuds and place them on any Qi-compatible device or charger, such as a Pixel Stand, for effortless recharging.
The charging case also supports a USB-C connection, so users can use almost any other kind of compatible cable they prefer. Additionally, the battery on these earbuds is more powerful than previous models lasting longer before needing to be charged again and adding further convenience for everyday use, while its wireless charging feature makes it even easier when needed.
Sound Quality, Features, and Battery Life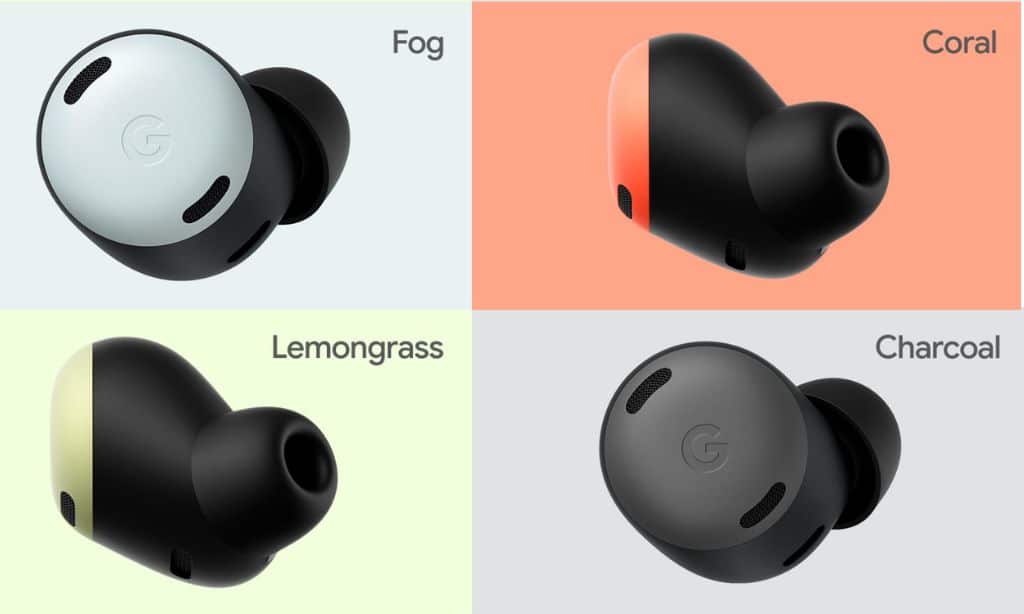 With enhanced audio quality and real-time language translation, Google Pixel Buds Pro is an impressive option for those who are looking to upgrade their listening experience.
| Feature | Google Pixel Buds Pro |
| --- | --- |
| Active noise cancellation | Yes, with Silent Seal™ |
| Transparency mode | Yes |
| Wireless charging | Yes |
| Google Assistant support | Yes |
| Battery life | Up to 31 hours (ANC off), up to 24 hours (ANC on) |
| Spatial audio | Yes |
| Clear calling | Yes |
| Super wideband speech | Yes |
| Digital wellbeing features | Yes, including volume monitoring and attention alerts |
| Conversation detection | Yes |
Table: Features of Google Pixel Buds Pro
Improved audio experience
The Google Pixel Buds Pro offers an improved audio experience with its fourth-generation wireless earbuds. It proposes a personalized sound profile that helps optimize the sound for every person's ears with real-time seal checks.
The improvements to the Google Pixel Buds Pro design generate a clearer and more powerful soundscape with its spatial vent feature, which allows air circulation behind your ears, making it less muffled and uneasy to wear even when worn for extended periods.
Notable features include improved bass response; active noise cancellation (ANC) that keeps distractions at bay while listening to music; pocketable volume adjustment after launch – perfect for crowded places or indistinct situations; background noise reduction tailored specifically for voice streaming apps like Zoom, allowing voices to remain clear due to directional microphones in each bud picking up only speech from one direction while leaving out other noises from behind you. Additionally, you can also read about- Zoom is One Step Closer to Handle Artificial Intelligence
Active Noise Cancellation (ANC)
The Google Pixel Buds Pro are equipped with Active Noise Cancellation (ANC). ANC is a technology that helps reduce outside noise to improve the sound quality, for example when commuting on public transport or working in noisy environments.
It works by utilizing two microphones and intelligent algorithms that detect and cancel out background noises such as wind, traffic, or conversations. By doing this, the headphones can provide an immersive listening experience while still allowing soft sounds like voices to be heard.
The effectiveness of ANC depends on various factors, including fit and seal, so users may need to customize earbud settings through the official app for it to work correctly. With its advanced ANC capability, the Google Pixel Buds Pro can deliver superior audio performance even in loud surroundings.
Personalized ear tip seal check
The Google Pixel Buds Pro offers a unique personalized ear tip seal check feature to help ensure the perfect fit for each user. This process measures how well-sealed the ear tips are on the individual user's ears and provides an opportunity to assess comfort level, noise cancellation quality, and overall listening experience.
The ear tips used on Pixel Buds Pro use a tailored design that is adapted to fit any shape of the ear for added security. It is also important when using ANC (active noise cancellation) features as this helps reduce sound leakage without compromising audio performance.
Furthermore, by getting an accurate fit via the personalized ear tip seal check, users will be able to enjoy clear sound quality and better protection from environmental sounds like traffic or background conversations providing them with the ultimate listening experience.
Real-time language translation
The Google Pixel Buds Pro offers an innovative real-time language translation feature, allowing users to converse with people who speak different languages seamlessly. With these wireless earbuds, you can translate 40 languages for real-time two-way communication.
This state-of-the-art technology is ideal for practical applications like global business meetings or traveling abroad – eliminating the challenge of overcoming language barriers. Moreover, this advanced feature also allows translating conversations from multiple sources simultaneously while speaking and listening through either one or both earbuds. Utilizing its cutting-edge technology, Pixel Buds Pro effortlessly offers a multilingual conversation between thousands of combinations of source and target languages without interrupting the conversation stream.
As such, the freedom to communicate with anyone anywhere has never been easier than it is now through the combination of AI and device sensors offered by Google's latest wireless earbuds.
Long-lasting battery life
The Google Pixel Buds Pro offers impressive battery life for wireless earbuds. With a full battery, these buds can last 11 hours on average with noise cancellation off and about seven hours with it on.
Those numbers are considered top-of-the-line for truly wireless headphones. Even better news – the case of the Pixel Buds Pro provides an additional 13 hours of battery life, giving you a total listening time of up to 31 hours between charges! That's more than enough time to get through your daily tasks without needing to worry about charging in between uses.
When compared with other popular true wireless models, the Pixel Buds Pro provides one of the longest-lasting batteries available, making them ideal for long days out or extended listening sessions at home.
How Do the Pixel Buds Pro Compare to Other Headphones?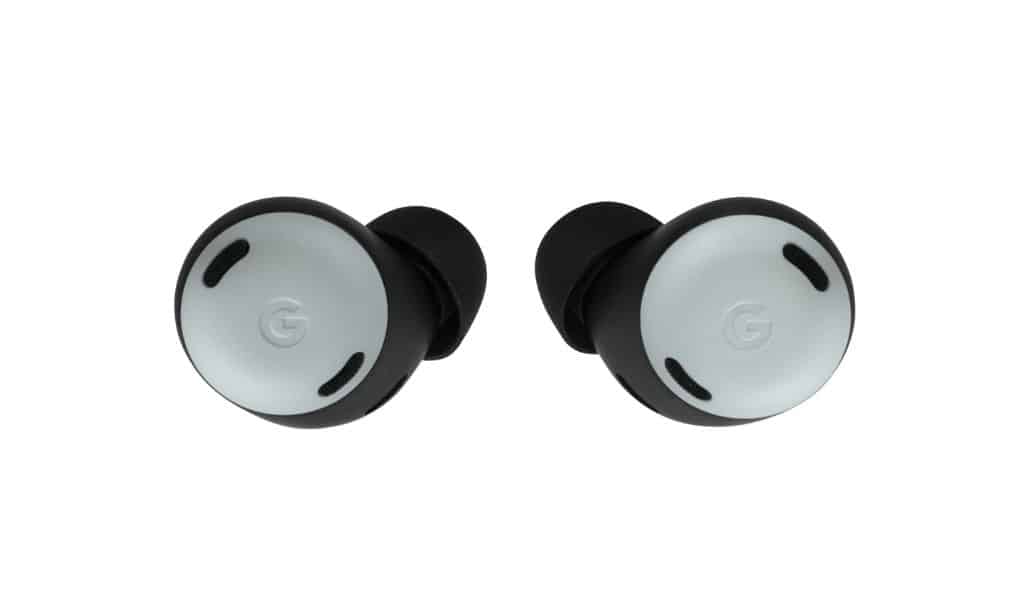 With impressive ANC, improved audio experience, and long-lasting battery life, how do these earbuds compare to the competition? Read on to find out.
Comparison to previous Pixel Buds models
The Google Pixel Buds Pro are a step up from their predecessors in several ways. They offer improved design, features, and sound quality compared to the earlier models.
| Google Pixel Buds Pro | Google Pixel Buds (2020) | Google Pixel Buds A-Series |
| --- | --- | --- |
| Significantly larger design | Smaller, lightweight design | Lightweight design |
| Comfortable fit with a great seal | Comfortable fit, but a lesser seal | Comfortable fit but lacks the seal of the Pro model |
| Better stability and improved features | Good stability but basic features | Good stability but basic features |
| Superior sound quality | Good sound quality | Good sound quality |
| Flatter, rounder charging case | Regular-shaped charging case | Regular-shaped charging case |
| More microphone inlets for better sound capture | Fewer microphone inlets | Fewer microphone inlets |
Table: Google Pixel Buds Pro Comparison With Previous Versions
Let's just say with the Pixel Buds Pro, Google has certainly upped its game. This is not to say the previous models are not worth considering, but the Pro model clearly stands out with its enhancements and upgrades.
Google Pixel Buds Pro Pricing
| Country | Price (USD) |
| --- | --- |
| United States | $199 |
| Canada | $249 |
| United Kingdom | £179 |
| Ireland | €199 |
| Australia | $329 |
| New Zealand | $399 |
| India | ₹19,999 |
| Japan | ¥24,800 |
| China | ¥1,399 |
Table: Google Pixel Buds Pro Region-Specific Pricing
In addition to the above, here are some other countries where the Google Pixel Buds Pro are available, along with their approximate prices in local currency:
France: €219
Germany: €219
Italy: €219
Spain: €219
Sweden: SEK 2,299
Denmark: DKK 1,799
Norway: NOK 2,199
Finland: EUR 219
Netherlands: €219
Belgium: €219
Switzerland: CHF 249
Austria: €219
Portugal: €219
Poland: PLN 999
Czech Republic: CZK 5,999
Hungary: HUF 79,990
Romania: RON 999
Bulgaria: BGN 599
Greece: €219
Turkey: TRY 2,999
South Africa: ZAR 3,999
Mexico: MXN 5,999
Brazil: BRL 1,999
Argentina: ARS 34,999
South Korea: ₩299,000
Taiwan: TWD 6,990
Singapore: SGD 299
Malaysia: MYR 899
Indonesia: IDR 3,999,000
Thailand: ฿7,990
Vietnam: ₫4,990,000
Philippines: ₱13,999
Hong Kong: HKD 1,399
Macau: MOP 1,399
Google Pixel Buds Pro Review: Test Results
[Video Credits @Nico]
Reviews of the Google Pixel Buds Pro praised its audio quality and Active Noise Cancellation but highlighted issues with fit and connectivity. Learn more about these findings in this article!
Positive reviews for audio quality and ANC
The Google Pixel Buds Pro have been widely praised for their superior sound quality and impressive active noise cancellation (ANC). Their 12mm dynamic drivers are optimized to provide a balanced audio experience with deep, pumping bass and detailed treble.
The earbuds also use an adaptive equalizer that adjusts the sound according to environmental conditions in order to create the best possible listening experience. Additionally, ANC technology eliminates background noises up to 25dB while still allowing you to hear voice conversations clearly, making it easier to focus on your music or calls.
This feature allows users to enjoy their favorite songs without any distractions and maintains communication by letting them take important phone calls or engage in virtual meetings anywhere they go!
Criticisms about fit and connectivity issues
The Google Pixel Buds Pro has faced some issues with fit and connectivity that users have not been pleased about. Some found it uncomfortable or difficult to find a secure enough fit for their ears, while others complained of poor connection reliability when trying to pair the earbuds with other devices.
The ear tip seal check feature was designed to create a personalize fit for each user by measuring sound isolation in order to give them the best audio experience. However, this feature still falls short as there are no precise indicators of whether the ear tips will be comfortable or even stay in securely enough during active movement.
Additionally, many have reported needing multiple attempts at pairing due to intermittent dropouts between one device and another, leading to significant inconvenience in connecting and listening without interruption.
Google recently released an update adding a "fit test," which plays back sound snippets from both speakers on maximum volume levels for 15 seconds before returning results, along with tips on how to find a better-fitting option if needed; similar features can also be found on popular earbuds such as Jabra Elite 75t Active True Wireless Earbuds.
Should You Buy the Google Pixel Buds Pro?
Analyze how the personal features, design, and sound quality compare to other wireless earbuds on the market so you can decide whether these headphones are the right ones for you.
Considerations for potential buyers
When deciding whether to purchase the Google Pixel Buds Pro, potential buyers should keep the following points in mind:
Active Noise Cancellation (ANC) offers a superior audio experience by reducing ambient noises and blocking out external distractions.
The integration of Google Assistant allows users to access information or control compatible devices with voice commands quickly and conveniently.
Its long-lasting battery provides up to 8 hours of listening time on one charge – 5 hours with ANC activated – without needing frequent recharging sessions until all-day use is required.
An improved design for added comfort, durability, and convenience comes with its wireless charging case for top-ups outside the home or office.
Frequently Asked Questions (FAQs)
Check the answers below if you have any queries about the Google Pixel Buds Pro.
1. What are Google Pixel Buds Pro?
Google Pixel Buds Pro are compact and comfortable wireless earbuds designed to provide high-quality audio for listening, making phone calls, or using your virtual assistant.
2. What features make the Google Pixel Buds Pro stand out? 
Adaptive sound technology, an incredibly low 60ms of latency, four microphones with noise cancellation support, and up to 24 hours of battery life make the Google Pixel Buds Pro a great choice for audio enthusiasts who value versatility and convenience in their everyday use.
3. How can I get updates about the latest features of the Google Pixel Buds Pro?
Google provides regular software updates about your pixel buds to ensure you're getting access to all available features – these can be accessed by opening up your Bluetooth settings on whatever device you used them with!