Why Conversational Commerce is the Future of E-commerce Business?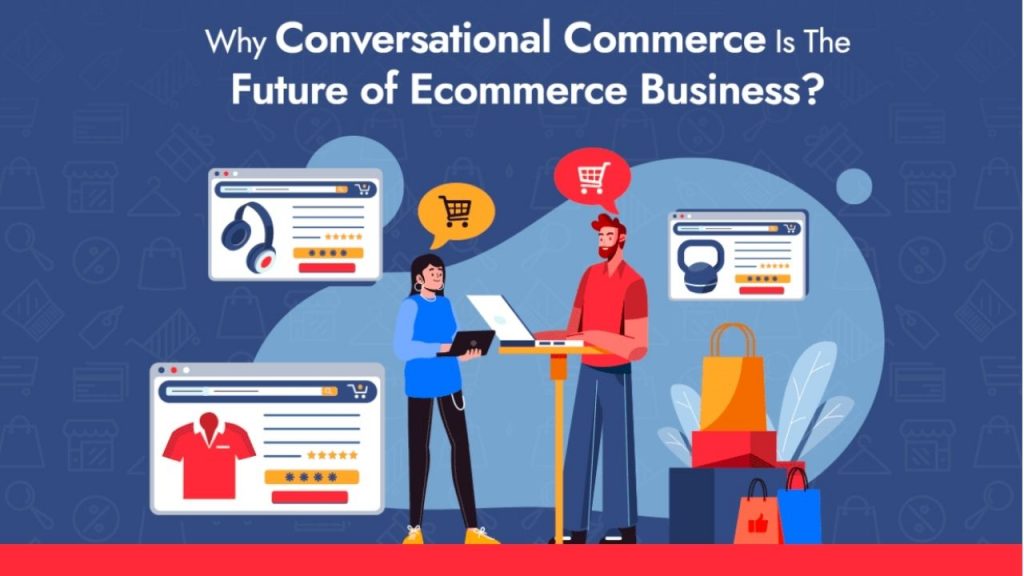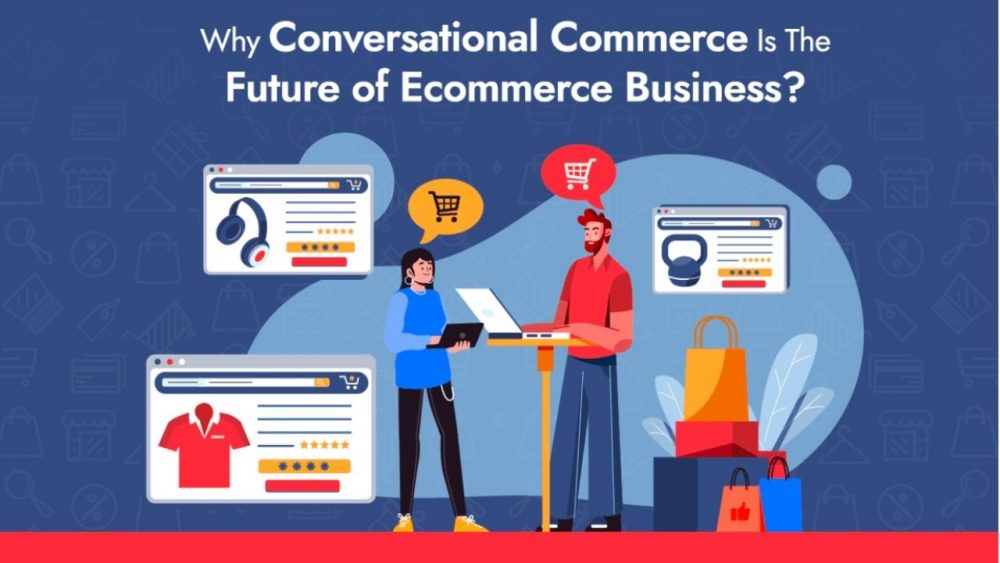 We have all seen how instant text messaging has overtaken emails and become the most preferred medium for formal and non-formal communication in recent days. Even current data says the USA alone has seen a surge in the users' number of several messaging applications. The number has risen by almost 20 million in only 3 years. Also, the statistics show that people now feel comfortable enquiring about product details and descriptions via conversational commerce platforms.
It seems more convenient and authentic to them because of the personalized touch. Although most people primarily considered the idea of a conversational shopping portal as invasive, it is a big hit nowadays. Also, Gen Z and millennials consider conversational eCommerce platforms more effective than general ones. Since the consumers can establish a personalized connection with the brands, it enhances authenticity, transparency, and reliability. Also, the engaging feature of the platform makes it the future of eCom businesses. So, before entering the main phase of this blog, let us first introduce you to conversational eCom.
Conversational Commerce: what is it?
How will you feel if your favorite clothing brand sends you tailored recommendations, order and delivery details on a personalized message app? Also, you can avail of instant customer support from the brand just by a message on WhatsApp! Sounds unbelievable, right? 
Fortunately, conversational e-commerce has made it possible. It is nothing but a union of shopping goals and messaging applications. Such eCommerce platforms refer to businesses interacting with their customers and connecting with them via platforms, such as Facebook Messenger, WhatsApp, WeChat, Alexa, and Viber. 
Also, the customers receive personalized recommendations, 24×7 convenience customers support, and instant delivery updates from these conversational e-commerce platforms. The customers can even search for specific products and make payments on conversational shopping platforms. So, one website for all the tasks! You can create such an e-commerce store with the help of an Ecommerce website development company in Bangalore.
So, if you ask what makes such platforms the future of eCommerce businesses, the answer will be convenience and personalized customer service. Anyone wants customized service from online and offline companies. It is the USP of e-commerce platforms like WooCommerce, Shopify, Magento, etc.
Since customers receive high priority, customized recommendations, and instant solutions to problems only via these shopping platforms, anyone can conclude that it is the future of online businesses.
Advantages of Conversational Shopping Platforms
Conversational Commerce stands out of the crowd for several reasons. While convenience and custom-made service are the primary reasons behind the rising popularity of such shopping portals, there are other reasons why people tend to choose conversational eCom platforms in recent days.
So, if you want to know them all, scroll down the page to read.
Customized Shopping Experience
Who does not want to achieve a tailor-made shopping experience from the eCommerce platforms? But, general online shopping portals cannot always provide a shopping experience with the ultimate personalized touch.
That is why developers have made the highest converting eCommerce sites for delivering a customer-centric shopping experience to the users. They also allow customers instant access to the products and services of the respective brand.
Do you remember the duties of a sales assistant at the physical stores? The role of these conversational shopping platforms resembles the working policy of those assistants. Like the store assistants, the conversational eCom platforms also provide customized recommendations for shopping.
But, unlike offline stores, these eCommerce platforms have eliminated the necessity of standby human resources by launching AI-powered chatbots and 24×7 voice assistants. Now, you do not need manual labor to provide the customers with their shopping goals.
The live chat assistants of these conversational commerce platforms gain insights into the preference and requirements of the customers through a series of questions with ease. Then, the AI-powered shopping platforms recommend products based on the customers' replies.
Ultimate Convenience While Shopping Online
People now give significance to the services that deliver supreme convenience while serving customers. So, eCommerce platforms are no different. While regular eCommerce portals allow customers to purchase their preferred products from the comfort of the home, conversational shopping platforms suggest suitable products as per your choice.
Plus, you can avail yourself of all these amenities right from the messaging applications and uncomplicated shopping experience from one platform. Also, from choosing the products to checkout- you can complete the total procedure without leaving the chatbox for once. 
No migration from one platform to another and no need to follow countless steps while placing the order- conversational shopping portals are the epitomai of convenience.
Final words
The Internet industry is about improving technologies, policies, and marketing strategies only to enhance the users' experience. While the shift from offline business to online is still ongoing, conversational commerce has appeared. But, if we consider the convenient service of these platforms, we can blindly state that conversational eCom is the future of eCommerce companies. With the help of them, anyone can smoothly accomplish the shopping goals.
Subscribe to Our Latest Newsletter
To Read Our Exclusive Content, Sign up Now.
$5/Monthly, $50/Yearly