Frank Rubio Breaks US Record for Longest Space Mission, Surpasses Mark Vande Hei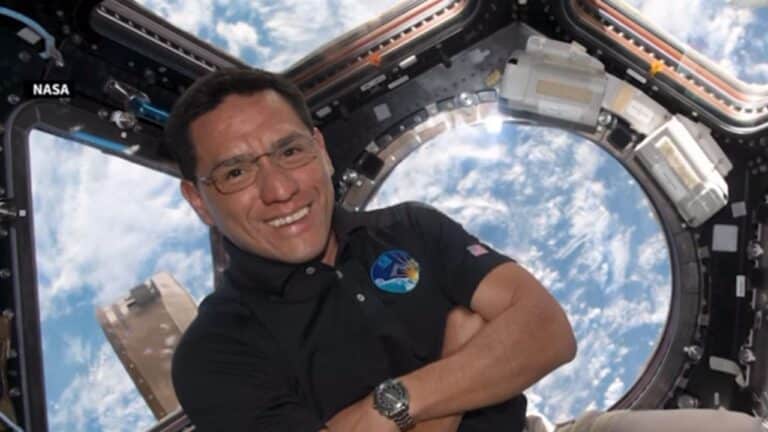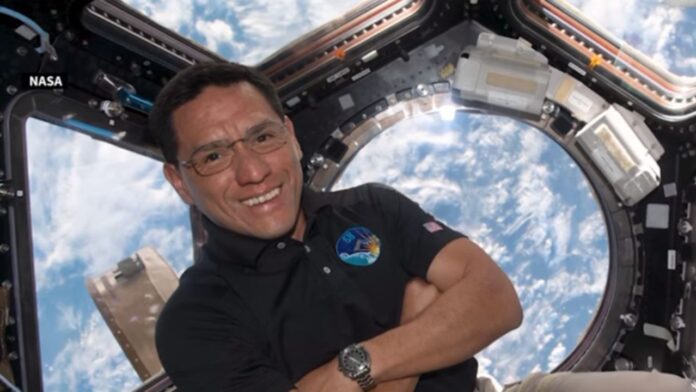 Astronaut Frank Rubio has achieved a remarkable milestone, surpassing the record for the longest space mission by a US astronaut.
Having spent over 355 days in low-Earth orbit, Rubio broke the previous record held by retired NASA astronaut Mark Vande Hei. This achievement occurred on Monday at 1:40 p.m. ET, according to a spokesperson from NASA.
Moreover, Rubio is on track to accomplish another significant feat in the coming weeks. He is not expected to return to Earth with his two fellow crew members, cosmonauts Sergey Prokopyev and Dmitri Petelin, until September 27. This will result in Rubio spending at least 371 days in orbit, potentially making him the first American to spend over one calendar year in microgravity.
However, Rubio's mission was not initially intended to break records. When he departed for the International Space Station aboard a Russian Soyuz capsule in September 2022, he and his crewmates believed they were embarking on a six-month mission. Unfortunately, the spacecraft experienced a coolant leak in December, leading Russian space agency Roscosmos to deem it unsafe for the crew's return.
As a result, the Soyuz MS-22 capsule returned to Earth without a crew on March 28. Roscosmos launched a replacement spacecraft, MS-23, which docked with the space station on February 25. Rubio's return date was subsequently postponed to September while Russia prepared the next Soyuz vehicle, set to launch with a new crew of two cosmonauts and one NASA astronaut as early as Friday.
To commemorate Rubio's historic achievement, he recorded a conversation with Vande Hei on September 5, and NASA is expected to broadcast this footage on Tuesday at 11 a.m. ET on its media channel.
NASA administrator Bill Nelson praised Rubio's dedication, stating that his journey in space embodies the spirit of exploration. He acknowledged Rubio's record-breaking tenure as the longest-serving NASA US astronaut in space and noted that it paves the way for future generations of astronauts.
In the Record Books
If all goes according to plan, and Frank Rubio departs on September 27, his 371-day stay in space won't break the world record for the longest space mission. That record is held by the late Russian cosmonaut Valeri Polyakov, who spent a remarkable 437 continuous days in orbit aboard Russia's Mir space station between January 1994 and March 1995.
Mark Vande Hei had previously set a new US record for the most consecutive days in space in 2022. NASA and Roscosmos decided to extend his mission due to Russia sending a crew of two people to the space station to film a movie. Vande Hei's return was delayed to accommodate the additional traffic to the orbiting laboratory, and he had known beforehand that his mission might be extended.
Before Vande Hei, US astronaut Scott Kelly held the title for the longest spaceflight by an American with his 340-day mission. This extended mission was designed by NASA to study the long-term effects of spaceflight on the human body.
In terms of the most cumulative days in space, a Russian cosmonaut currently holds the record. Gennadi Padalka earned this title by accumulating a total of 879 days over the course of five separate spaceflights in 2015, surpassing another cosmonaut.
The US record for the most accrued days in space is held by Peggy Whitson, who spent a total of 675 days in orbit. Whitson retired from the NASA astronaut corps in 2018 but continues to contribute to this record, serving as a private astronaut for Axiom Space. Axiom Space has hosted two commercial trips to the space station, allowing paying customers to experience space travel alongside a seasoned professional astronaut.
Getting to Space
Frank Rubio traveled to the International Space Station on a Russian spacecraft as part of a crew-swapping agreement between NASA and Roscosmos that was negotiated in the summer of 2022.
Under this arrangement, NASA assigned Rubio to ride aboard the Soyuz MS-22, while Roscosmos placed cosmonaut Anna Kikina on a SpaceX Crew Dragon mission that launched in October 2022 and returned in March 2023.
Despite escalating geopolitical tensions between the United States and Russia due to the war in Ukraine, NASA emphasized the importance of its partnership with Roscosmos in maintaining the space station's operations and supporting the scientific research conducted on board.
NASA underscored the necessity of such an agreement to ensure the "continued safe operations" of the space station. This seat-swap agreement would guarantee access to the space station for both US astronauts and Russian cosmonauts if either the Russian Soyuz spacecraft or the SpaceX Crew Dragon capsule faced issues and had to be taken out of service.
In the case of the damaged Soyuz MS-22 crew ship, Roscosmos didn't need to rely on a SpaceX capsule to replace it. This was because the MS-23 spacecraft was ready for flight, and the coolant leak on the MS-22 vehicle didn't necessarily indicate potential problems with other Soyuz vehicles. It was determined that an "external force," likely orbital debris, had caused the leak.
Joel Montalbano, NASA's International Space Station program manager, explained in a July news conference that both Roscosmos and NASA teams had investigated the issue independently and found no evidence of internal spacecraft issues.
During Rubio's extended stay in space, he witnessed several rotations of astronauts arriving via SpaceX vehicles. In addition to the Axiom-2 crew visiting in May, the SpaceX Crew-6 astronauts have completed their missions since Rubio's arrival. The Crew-7 group, consisting of astronauts from NASA, Roscosmos, the Japan Aerospace Exploration Agency, and the European Space Agency, arrived at the station in August.