A Helpful Guide to Navigating Your First Solo Adventure
Travelling alone is an empowering experience, allowing people to be more independent and discover the world outside their comfort zones. However, as exciting as it sounds, going on a solo adventure for the first time is daunting, with numerous factors to consider to ensure a seamless expedition.
Mastering all the know-how on travelling solo is an excellent way to achieve a successful and stress-free journey. With that, we're helping you with a guide you can use when planning for your first independent trip. Read below for more. 
Find a Solo-Friendly Destination 
As a first-time solo traveler, you have much to learn to ensure a seamless trip, especially when navigating independently. Choosing your first destination is crucial to creating a memorable experience while building and enhancing your navigational skills. 
The best options for newbies are popular destinations with booming tourism because they have a more structured approach to handling visitors. Not only that, but they're complete with all the best accommodations, services, and establishments for tourists.
Some of the best destinations for independent travellers are Iceland, Vietnam, Canada, New Zealand, and Japan. If you plan to go to these destinations, know all the required paperwork in your country and complete them months before your flight to avoid any delays or, worse, cancellations.
Consider the Language
Communication is crucial to ensuring a seamless solo traveling experience. For your first solo adventure, it would help if you choose a destination where there won't be a language barrier. That way, you can speak well with the locals, which is helpful if you're asking for directions or seeking help in an emergency. 
Meanwhile, various language apps are available if you encounter unfamiliar local terms on your journey. The best part is that many of these programs are available for download on any smartphone device, so you can bring them anywhere and eliminate any communication difficulties during your trip.
Create an Organized Itinerary
It may be tempting to wing it on your first try, but going on your solo journey without an itinerary could disrupt your trip in many ways. You need a plan to maximize your time and experience the best food, spots, and activities your destination offers. 
Aside from planning your day-to-day events, a travel itinerary is crucial in setting your travel budget. Doing so will allow you to estimate costs for transportation, accommodation, experiences, and meals. This will help you stay within your budget and avoid unexpected expenses.
Lastly, an itinerary is crucial to help you remember all the essential files and items you will need during your adventure. Some of the most critical ones you must always remember are identifications, prescription medicine, chargers, and emergency contacts of local authorities.
Book Everything Ahead
Early bookings often come with various benefits to travelers. For one, if you book accommodations and attractions months before the trip, you might score discounts, promotions, or special rates unavailable for last-minute bookings. This is perfect so you can plan and budget more effectively. 
In addition, early booking increases your chances of getting quality hotel rooms, better flight seats, and exclusive activities. These are often impossible to acquire during peak travel seasons, so getting them months before is better. Doing this will give you peace of mind and allow you to travel according to your schedule.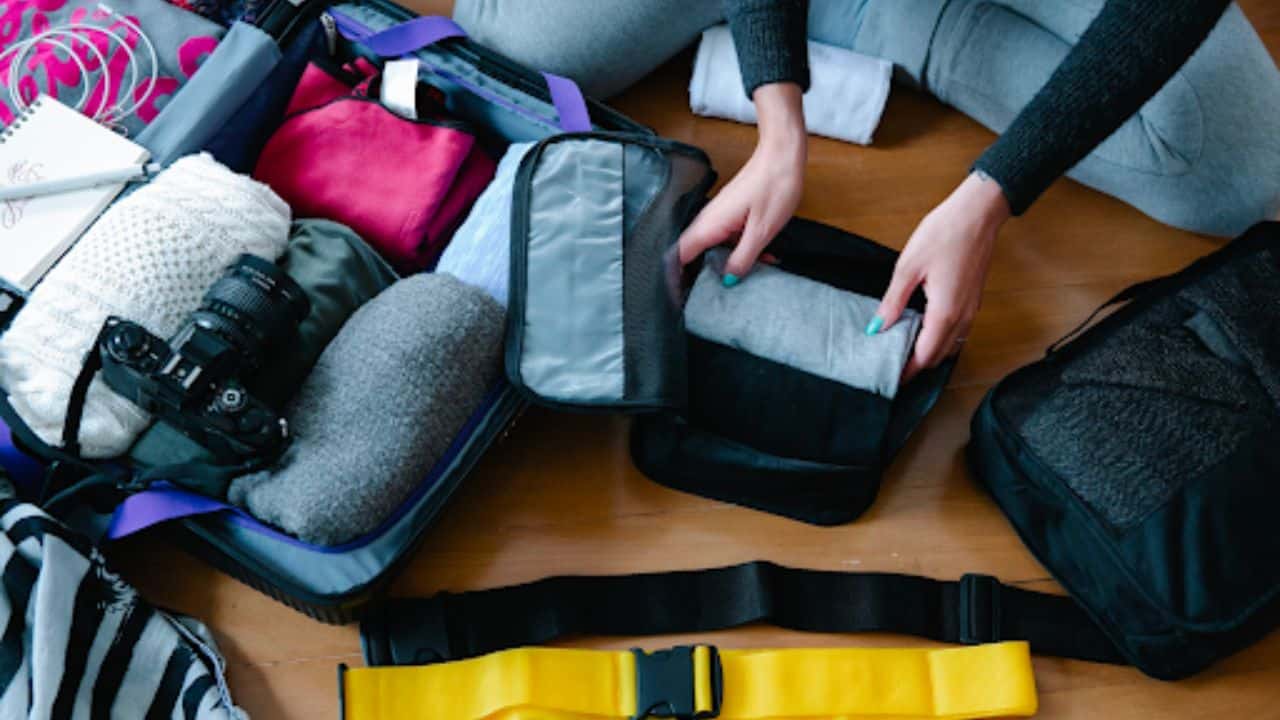 Pack Your Items Strategically
Travelling independently means you won't have someone to watch your bags during your trip. If you must bring more than one bag on your journey, you will need help walking around the airport or commuting to your hotel. 
Always pack lightly and strategically when going on a solo trip. Aim to fit all your essentials and belongings in one bag or luggage, so you only have to be mindful of one item, other than your carry-on, while travelling. This is why creating an itinerary is crucial so you can identify which items to prioritize and avoid overpacking.
Keep Your Documents Safe
Losing essential documents like identification, visas, and booking reservations is detrimental to your trip, causing delays and, in worse cases, safety issues. The latter is something you want to avoid experiencing when alone in a foreign land.
The best way to prevent this from happening is to use a document organizer or holder that you can carry with you wherever you go. These items will help ensure that you don't lose any of your crucial files or cards. 
More often than not, your hotel room will have a safe or locker, which you can also use to store necessary travel documents. That way, you only bring what you need for the day, like your ID, credit cards, and proof of reservation. 
It's also good practice to make printed or digital copies of all your essential files. Keep them in a separate location and store them away from the original documents so you can use them later if you lose the real ones.
Be Vigilant When Bringing Cash
When traveling to a foreign country, converting all your money to local currency is ideal, so you won't have to deal with costly international transaction fees from withdrawing cash or using your credit card with every payment.
One way to protect your money is to avoid carrying all your cash. Ideally, you should only bring a portion of your funds each time you go out and keep the rest in a safe or locker for later use.
When you're out, always be vigilant. You can wear a belt bag or neck pouch to easily access your money and avoid pickpockets from robbing you.
Always Inform People Where You're Going
Whether you're going on a solo or group trip, informing others where you're going is ideal to create a safety net in emergencies. Always share your travel plan with your loved ones back home and check in whenever you make it to your destination safely. That way, people will know when to raise an alarm when they don't hear from you.
This step is also crucial to create a record of your whereabouts and activities, which can be useful in case of legal or medical issues.
Aside from sharing a copy of your itinerary, you can use location-sharing apps to provide real-time updates to your loved ones. Platforms like Find My Friends and Google Maps allow users to share their location with anyone. Communication apps like Facebook Messenger and WhatsApp also offer the same services. 
Meanwhile, iPhone users can also share their locations with loved ones. Among the best and long-time features of iPhones is the Find My iPhone app. This feature allows users to provide real-time information about their whereabouts to select contacts and without needing a third-party app.
Don't Forget To Have Fun
Going on a solo adventure offers a different experience that people must try at least once. When going out on your first independent trip, savour the moments, meet new people, and immerse yourself in different cultures.
Some inconveniences will be unavoidable, but doing the tips mentioned above will help you prevent all significant issues that could disrupt your whole trip.