7 Kick Ass Family-friendly Destinations for Skiing this Winter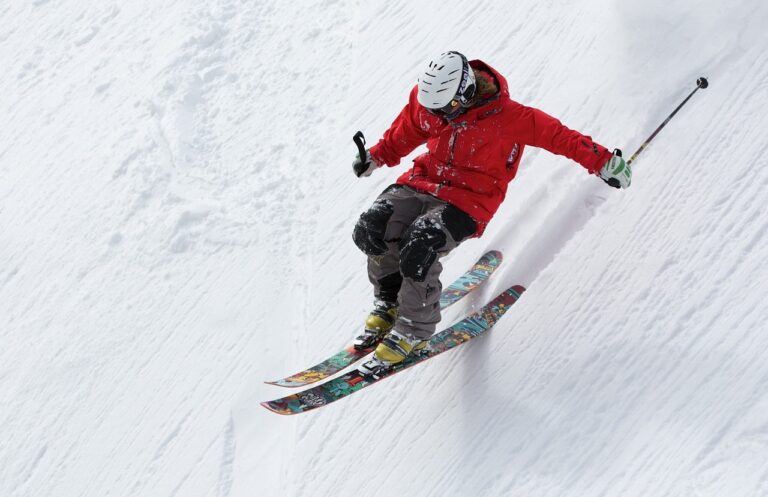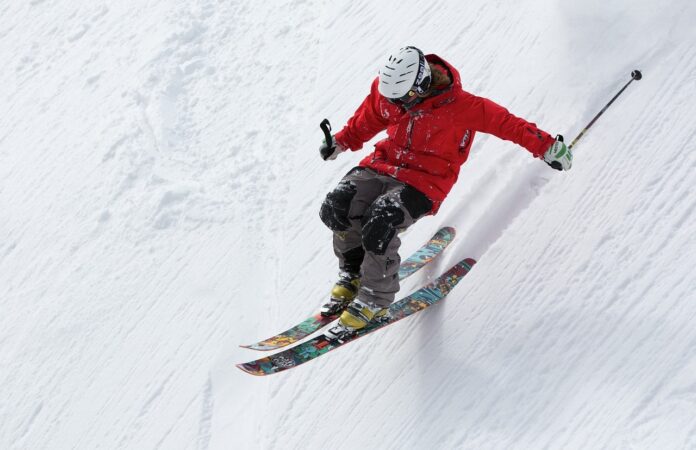 A family ski holiday means endless fun, laughter, and excitement. What could be better than embracing the new year by skiing on those slopes this Christmas? It is time to get away from city life, hit the slopes for fresh air, and learn new skills.
Whether an expert or a beginner, skiing offers an incredible opportunity to be out with one's family for the whole day and spend quality time together as one hone one's skiing skills and soak in the breathtaking scenery.
Christmas family ski holidays require careful thought and planning. One needs to focus on the right destinations and pick the right resort, the accommodation, and what to pack. Let us take a look at some of the top family-friendly destinations for skiing this winter that are sure to cater to different skill levels and meet the preferences of every family member.
Les Arcs, France
Well famous as a family-friendly ski area, the ski resort includes a number of different villages and has something for everyone. Paradiski ski domain remains the most popular with miles and miles of pistes. As the villages and resorts are linked by the largest cable car in the world, one can access the ski domain within seconds. 
What you'll appreciate most – Families with kids will love the limitless playground that offers one complete freedom to ski and enjoy the fresh air. Family-friendly ski resorts with self-catering apartments and some of the best restaurants and bakeries make the destination an almost-instant hit with families. Kids' club managers and special ski lessons make the experience warm and effortless.
 Whistler, British Columbia, Canada
Whistler is a charming village in the Coast Mountains of British Columbia and is a premier ski destination among families. The picturesque resort town offers a  great skiing experience for the whole family and offers some of the best adventurous activities. Start planning your Whistler Christmas and explore the wide range of slopes there that are suitable for skiers of all skill levels. Sparkling decorations during Christmas will make your holiday even more special. Plus, plenty of indoor and outdoor attractions make it an ideal family ski destination.
What you'll appreciate most – There are some fantastic hotels, shops, and restaurants, as well as family-oriented activities and amenities. There are special lessons and childcare available for kids as young as three. Enjoy sleigh rides, ice skating, skiing, and snowboarding with your whole family for endless fun.
Big Sky, Montana
It is time to head for the Big Sky Montana to make your Christmas even more special. Plan a ski vacation this winter to make your holiday season fun for everyone, and come back with some great memories. With more than two thousand acres, the wide terrain is ideal for  both beginners as well as intermediate skiers. Moreover, the less crowded runs offer an easy and comparable option for all ages. Take advantage of the luxurious ski-in ski-out options with top-notch amenities for families, such as an outdoor pool and bowling alleys.
What you'll appreciate most – Families love the comforts of home and the ski country charm, plus the warm hospitality that is seen only here in the Big Sky. Enjoy some exciting winter sports, shopping, and more with your family. Cuddle under warm blankets as you take the whole family on a horse-drawn sleigh ride.
Cortina d'Ampezzo, Italy
If you are wondering about which is the most skied and photographed resort in the Italian Alps, it is the Cortina d'Ampezzo. Famed as the ' Queen of the Dolomites,' the detaining is the first choice among families because of its excellent skiing conditions, great restaurants, and amazing shopping areas. Families can explore several skiing areas with both easy and challenging runs and enjoy the most amazing views. The picturesque ski resort is well-connected with an impressive network of lifts and buses. Explore the charming village and visit historic sites when you are off the slopes. The town boasts streets filled with amazing restaurants, quaint shops, and thrilling activities for the family.
What you'll appreciate most is – Families love the blend of excellent skiing with rich cultural experience here in Cortina d'Ampezzo. They love the welcoming atmosphere and friendly Italian people, and children adore the delicious Italian cuisine. Explore the stunning landscapes of the Dolomites on a horse-drawn sleigh ride with your family.
Auffach, Austria
If you are in search of the loveliest valleys and inexpensive holidays in the wild, look no further than Auffach. Spend some time away from the hustle and bustle of city life and explore the traditional charming villages of Austria. This is the perfect destination for families with beginner and intermediate skiers with excellent piste preparation. The pretty scenery and the less crowded but well-groomed pistes in the snow-decked Alpine meadows and carefully managed forests make the low-key ski area exciting and fun. For those seeking a perfect international ski adventure,  this fantastic, family-friendly destination is renowned for excellent skiing and fantastic cuisine.
What you'll appreciate most – Families love the well-connected slopes and free ski bus service to Alpbach's ski area. They can take guided winter walks, enjoy snowshoeing, and free entry to local museums. The newly expanded areas boast some of the best family-run hotels that are inexpensive but not short of amenities.
Queenstown, New Zealand
Escape to Queenstown this winter if you are thirsting for mountains, adventure, and indulgence for the whole family. The warm, vibrant energy of the destination, plus a  wide range of accommodations and numerous ski fields, makes it a winning combination for the whole family planning to ski this winter. Winter Wonderland attracts ski enthusiasts as well as nature lovers because of the incredible alpine scenery and vibrant après ski scene. Moreover, there is a thrilling mix of outdoor activities apart from skiing.
What you'll appreciate most – Families love the idea of enjoying easy access to one of the finest ski terrain in New Zealand. Plus, there are endless activities, events, eateries, and ski fields to explore while you are here. It is one of the few family-friendly ski destinations in the Southern Hemisphere and an excellent choice for winter fun this season.
Choose from any of the above destinations for an unforgettable winter vacation, and look forward to a wonderful opportunity for complete fun and adventure. Look for exceptional skiing experiences for all members of the family who may be complete beginners or at an intermediate level. Make sure there are plenty of off-slope activities and restaurants, cafes, and shops to keep the family engaged and busy. Enjoy comfortable accommodation, excellent skiing, and different fun activities, and create some lasting memories together.