20 Best Eyebrow Gel – Achieve Flawless Brows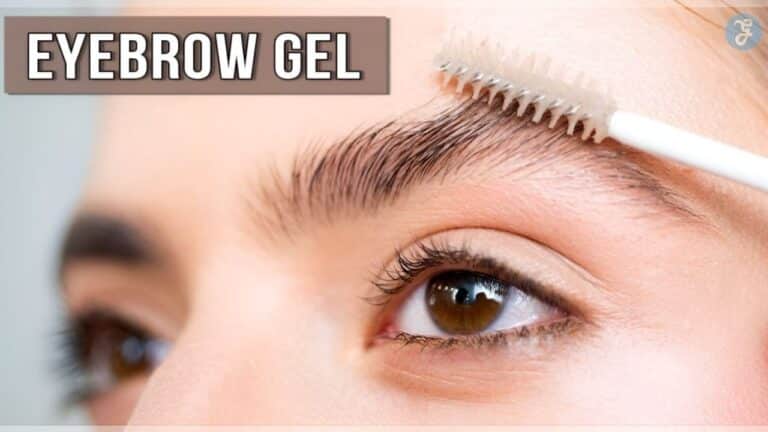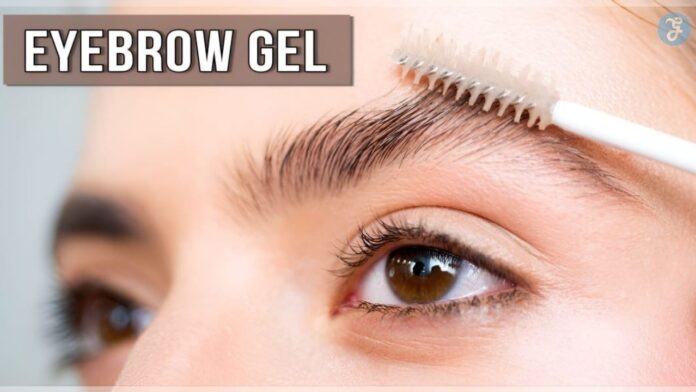 Eyebrow gel has become an essential tool in the world of makeup, helping us achieve perfectly groomed and defined eyebrows. As one of the most versatile products for eyebrow styling, it offers a range of benefits. Are you looking for the best eyebrow gel?
In this article, we've listed the 20 best eyebrow gels. Whether you have thin, unruly, or sparse eyebrows, this eyebrow gel is designed to tame, shape, and set your brows in place, giving you a polished and put-together look. 
So, Keep reading and learn everything about it.
What Is Eyebrow Gel?
Brow gel is a versatile and essential cosmetic product that has gained popularity for its ability to groom and shape eyebrows effortlessly. It is often referred to as a mini mascara for your brows, as it shares some similarities with mascara in terms of application and effect. However, brow gel is specifically formulated to cater to the unique needs of the eyebrows.
One of the key features of brow gel is its range of sizes, shapes, and colors, allowing individuals to find the perfect match for their eyebrows. The precise brush or applicator that accompanies the gel ensures easy and precise application, helping to achieve a flawless finish without any mess or smudging.
The primary function of brow gel is to comb, shape, and set your eyebrows in place. It provides a reliable hold that keeps unruly hairs in check throughout the day, ensuring that your brows maintain their desired shape. The gel acts as a styling agent, offering control and definition to your eyebrows.
Another advantage of brow gel is its ability to add color and thickness to sparse areas of the brows. Tinted versions of brow gel come in various shades to match different hair colors, allowing you to enhance your brows and create a more pronounced and polished look. By filling in sparse patches and adding depth, brow gel helps to achieve fuller and more defined eyebrows.
Brow gel is incredibly versatile and can be used on both natural brows and those that have been filled in with other eyebrow products. For those aiming for fuller and more defined brows, it is recommended to begin by using a brow pencil, pomade, or brow kit to shape and define the brows. The brow gel is then applied to set the look and provide the desired hold. On the other hand, for those seeking a more natural and fluffy brow look, the gel can be used to groom the brow hair by brushing it upwards and outwards, creating a softer and more effortless appearance.
What Does Brow Gel Do?
The primary purpose of brow gel is to comb, shape, and hold your eyebrows in place. It helps to secure your desired brow look and tame unruly hair. Tinted brow gels can also add color and thickness to sparse areas, providing a more defined and fuller appearance. Brow gel is a quick and effortless way to achieve well-groomed brows with minimal effort. Aside from this topic, if you're interested in learning you can check the linked article.
How to Use Brow Gel?
Brow gel can be used on both natural brows and filled-in brows. Here's a step-by-step guide:
Prepare your brows:

Ensure your eyebrows are groomed and tidied up before applying brow gel.

For fuller, defined brows:

Start by using your favorite brow pencil, pomade, or brow kit to define and fill in your brows for maximum definition and fullness. Then, follow up with a clear or tinted brow gel. Brush the gel through your brows, ensuring the application is even from the start of the brow to the tail.

For natural, fluffy brows:

If you prefer a more natural look, use the brow gel to groom your brow hairs by brushing them upward and outward, working from the root to the tip. This technique creates a soft, fluffy appearance.
Expert Tip: To fill in your brows with a tinted brow gel, you can use a thin, angled brush for more precise application.
Read Also: How to Apply Eye Cream
20 Best Eyebrow Gel of 2023
Below we've listed the 20 best eyebrow Gel right now. So, keep on reading.
1. Lawless Beauty Creamy Brow Wax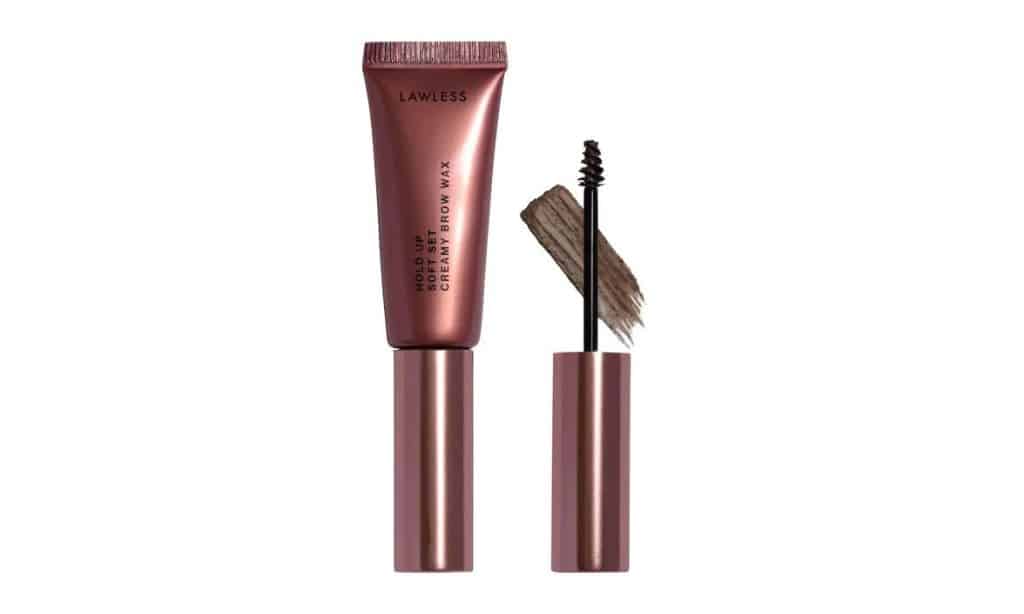 Lawless Beauty Hold Up Soft Set Creamy Brow Wax is a highly recommended brow gel in the Eyebrow gel market,  known for its long-wearing and tinted formula. It not only provides strong hold for your brows but also feels incredibly comfortable to wear. Infused with argan oil, this brow wax nourishes your brow hairs while giving them a defined look. It comes in two shades, Light/Medium and Medium/Dark, to suit different hair colors and skin tones.
What sets this product apart is its flexibility. It allows you to perfect your brow strokes before it sets, so you have a bit of wiggle room to achieve your desired look. Once it sets, it leaves a natural finish that is non-crunchy and enhances your brows' appearance. This product has received accolades, including winning a 2022 Best of Beauty Award, making it a popular choice among beauty enthusiasts.
2. E.L.F. Brow Gel
E.L.F. Brow Lift is another highly recommended and affordable brow gel. Priced at just $6, it offers incredible value for its performance. This clear brow gel is infused with aloe, which not only nourishes your brow hairs but also provides long-lasting hold.
It helps create the sought-after "soap brow" look, where brows are brushed upwards to achieve a lifted and fuller appearance. The included applicator makes it easy to apply and ensures precise grooming of your brows.
3. Kosas Air Brow Fluff & Hold Treatment Gel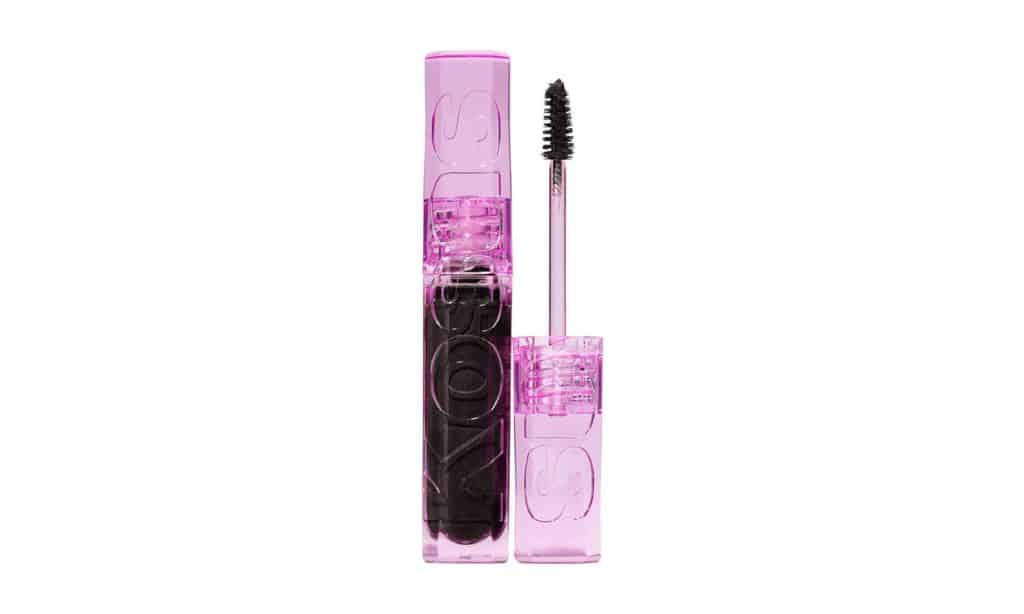 Kosas Air Brow Fluff & Hold Treatment Gel is a fan-favorite choice for achieving a laminated brow look. It features a unique mousse-gel texture that clings to every individual brow hair, adding fullness and volume.
The formula is enriched with plant-based microfibers, panthenol, hyaluronic acid, peptides, and castor oil (in tinted versions) to provide hydration and conditioning and promote healthier-looking brows. With 10 available shades, you can easily find your perfect match or opt for the clear gel for a more natural and low-key vibe.
4. Benefit Cosmetics 24HR Brow Setter
Benefit Cosmetics 24HR Brow Setter is renowned for its impressive hold. Makeup professionals praise its ability to keep brows in place, even in challenging conditions like windy environments or long events. The dual-sided brush, featuring both shorter and longer bristles, ensures precise application and allows you to shape and define your brows.
Despite its firm hold, this brow gel keeps your brows feeling soft and flexible throughout the day. If you prefer a tinted option, Benefit Cosmetics also offers Gimme Brow, a multiple award-winning product that fills in and defines brows for a fuller look.
5. Glossier Boy Brow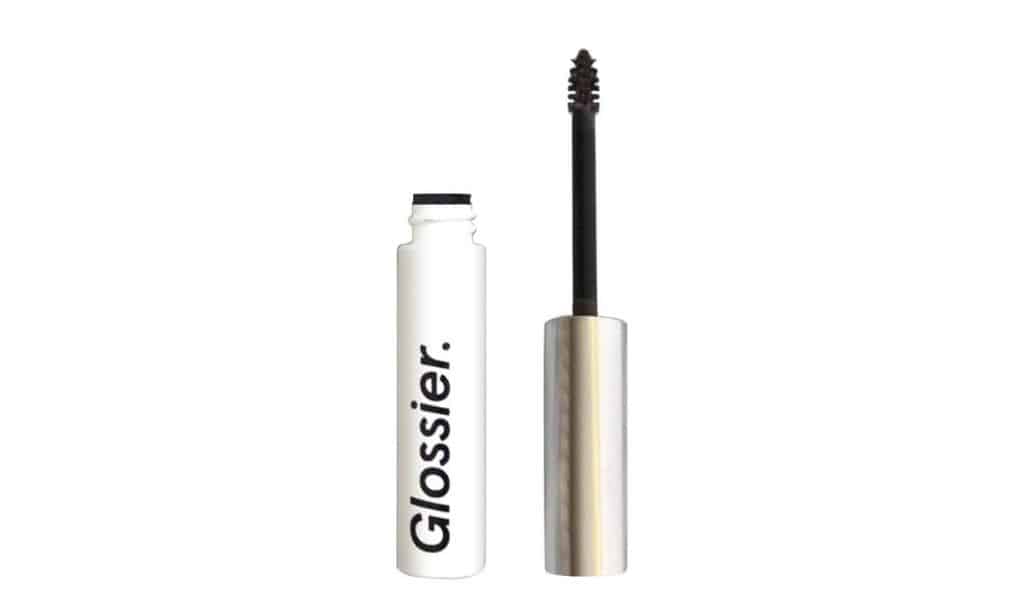 Glossier Boy Brow is a beloved product known for its versatility. It is available in five shades, including Black, Brown, Auburn, Blonde, and Clear, making it suitable for a wide range of hair colors. This buildable formula contains oleic acid, which nourishes and softens your brow hairs, leaving them with a natural and never-stiff finish.
The petite packaging of Glossier Boy Brow makes it convenient for on-the-go grooming, and many makeup artists swear by its effectiveness.
6. Charlotte Tilbury Brow Fix Clear Brow Gel
Makeup artist Carola Gonzalez favors this clear brow gel for its precise application and stronghold. It doesn't leave any white residue and has a wand that allows for precise sculpting of each brow hair. After five minutes, the sweat-resistant formula becomes waterproof and contains softening silk, conditioning panthenol, and hydrating watercress extract.
7. W3ll People Expressionist Brow Gel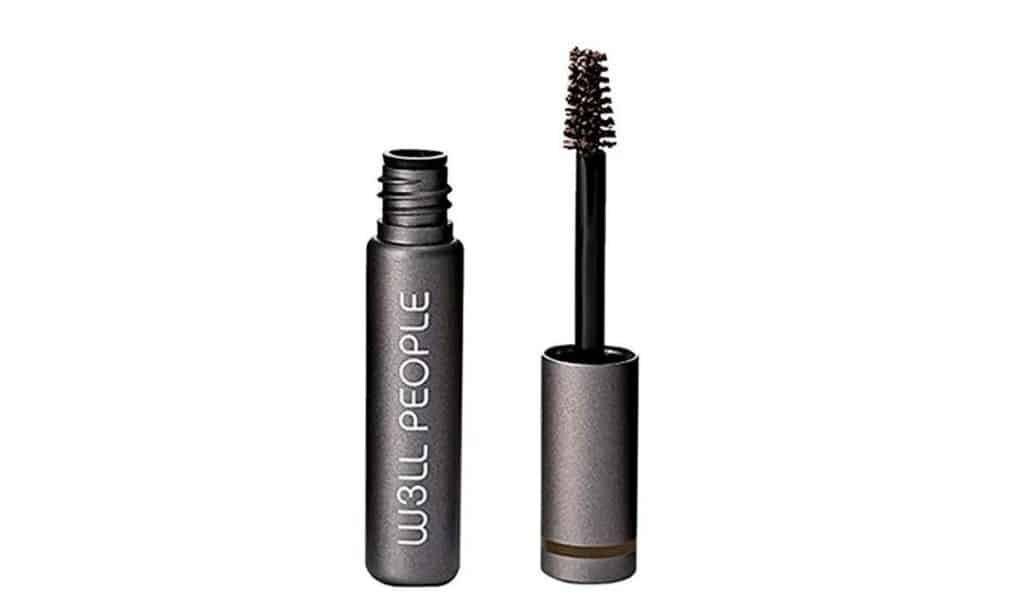 W3ll People's Expressionist Brow Gel is a great choice if you're looking for a clean and natural option. It is infused with a plant-based wax that shapes and adds fullness to your brows while nourishing ingredients like cocoa butter and sunflower seed wax provide softness and flexibility. With five versatile shades available, you can easily achieve feathery brows anytime, anywhere.
8. Guide Beauty Brow Moment
Guide Beauty's Brow Moment is designed with accessibility in mind. Its CEO, Terri Bryant, who has Parkinson's Disease, created this line of makeup products to accommodate individuals with shaky hands or low vision. The Brow Moment brow gel has a fibrous texture that grips onto every brow hair, ensuring precise application. It comes in three shades: Light, Medium, and Dark.
9. Merit 1980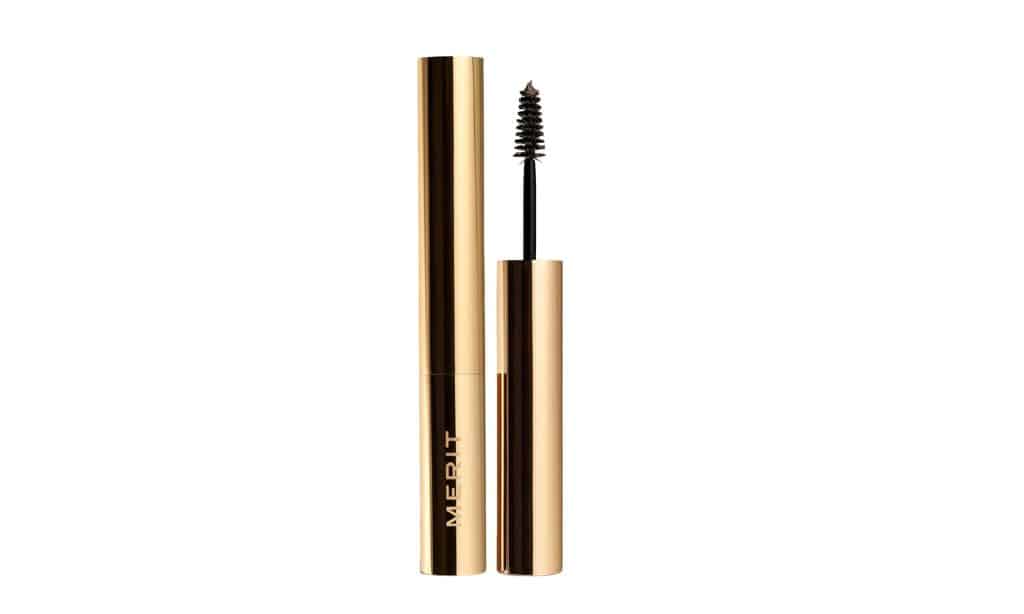 Merit's 1980 is a clean option for those looking for fuller, lush brows. This nourishing pomade is infused with conditioning vitamin B5, kaolin clay, and mineral pigments for flexible, all-day hold. The tapered and cone-like brush allows for easy application, coating every hair with minimal effort.
10. Anastasia Beverly Hills Clear Brow Gel
Anastasia Beverly Hills Clear Brow Gel is a go-to choice for a natural and fuss-free brow look. The glycerin-spiked formula defines and lifts brows while soothing chamomile adds a subtly lustrous finish. It provides a polished appearance without making the brows look stiff or unnatural.
Read More: An Ultimate Makeup Guide:8 Different Types of Eye Shapes
11. Maybelline New York Tattoo Studio Brow Gel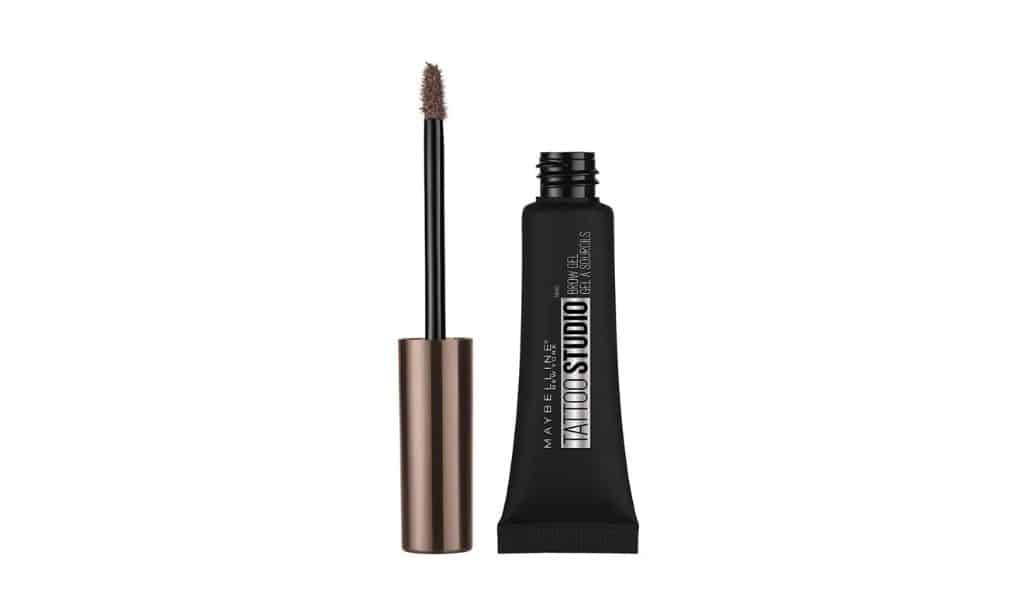 Maybelline New York's Tattoo Studio Brow Gel offers long-wearing and smudge-proof color, mimicking the look of a brow tint. This past Best of Beauty Award winner features a long-wear formula with film formers and polymers for lasting results. It comes in four shades and includes a separate spoolie for fluffing and combing through the brows.
12. Em Cosmetics Micro-Fluff Sculpting Brow Cream
Michelle Phan created the Em Cosmetics Micro-Fluff Sculpting Brow Cream enhances sparse brows with its creamy formula. Enriched with vitamin E and kaolin, it provides lightweight flexibility, while tiny fibers add volume without appearing harsh or obvious. The long, thin spoolie ensures even pigment distribution, and it comes in several shades to match different brow colors.
13. CoverGirl Easy Breezy Brow Clear Setting Gel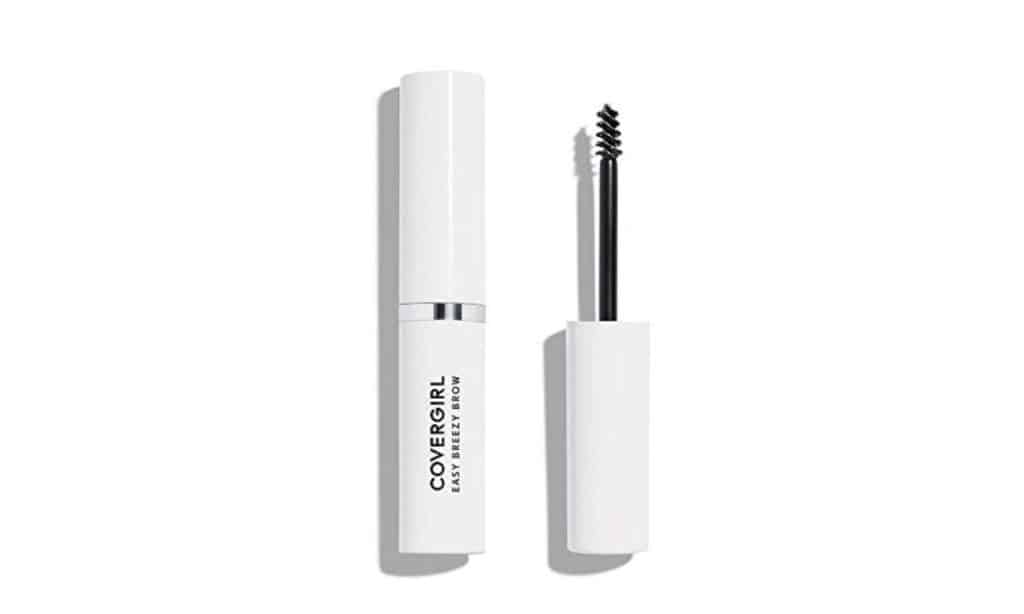 CoverGirl's Easy Breezy Brow Clear Setting Gel shapes, tames, and sets unruly brow hairs quickly. This drugstore favorite, which has received an Allure Best of Beauty Award, has a clear coating that frames the brows naturally and is perfect for a simple, no-fuss look.
14. One/Size BrowKiki Nourishing Brow Gel
One/Size's BrowKiki Nourishing Brow Gel has an angled, cone-like applicator that creates a concentrated and waterproof veil around each hair. It is infused with strengthening coconut oil, nourishing castor seed oil, and a volumizing fiber blend. With eight shades available, including Auburn, Black, Brown, and Clear, it can revive overplucked brows and give them a full and defined appearance.
15. Anastasia Beverly Hills Strong Hold Clear Brow Gel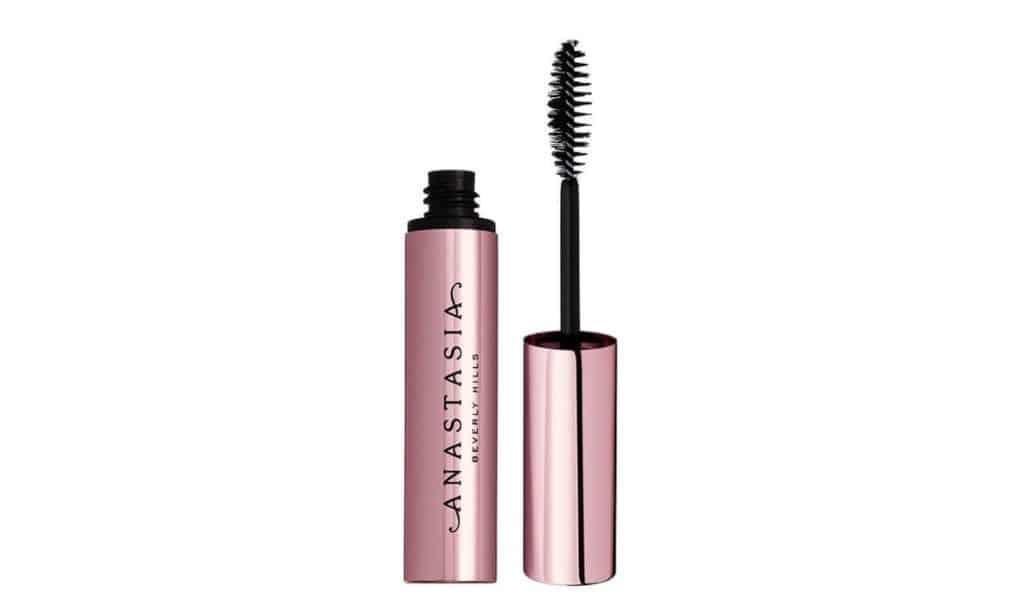 This brow gel from Anastasia Beverly Hills impressed us the most and is our overall favorite. The clear formula is easy to work with, and the large applicator distributes the product evenly through the brows without over-dressing them. It provides a strong hold without feeling heavy or crunchy, and the end result is groomed brows with no flaky residue.
16. NYX Professional Makeup The Brow Glue Laminating Setting Gel
As a top-rated drugstore option, NYX's Brow Glue stood out for its unique, glue-like texture that remains lightweight. It fully grips the hairs, molding them in place without drying down to a hard, crunchy finish. The small applicator allows for precise application, and the gel keeps the brow hairs in place comfortably.
17. Kimiko The Brow Sensei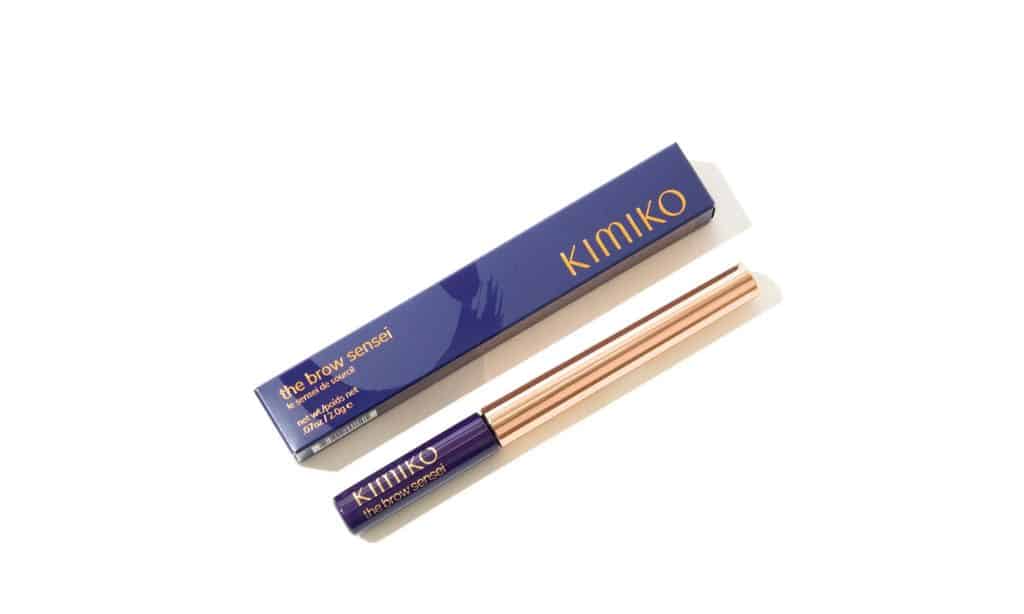 Kimiko The Brow Sensei is a lightweight brow hold gel that offers a comfortable and natural-looking result. Our tester found the formula to be so light that she had to touch the brush to confirm it was coated. The spoolie brush provided even application, and once dry, the formula did not flake. It left her brows looking groomed and feeling completely comfortable.
Additionally, the formula contains hair-strengthening peptides, which add value to the product. However, it's worth noting that the tube contains a small amount of product compared to others on the list, making it relatively pricey in terms of price per application.
18. Hourglass Arch Brow Shaping Gel
For those looking to splurge on a high-quality brow gel, Hourglass's Arch Brow Shaping Gel is worth considering. The spoolie applicator with stiff bristles allows for easy application and shaping control. The formula is lightweight, doesn't create a crunchy effect, and provides a flexible hold without flaking.
19. NYX Professional Makeup Control Freak Eyebrow Gel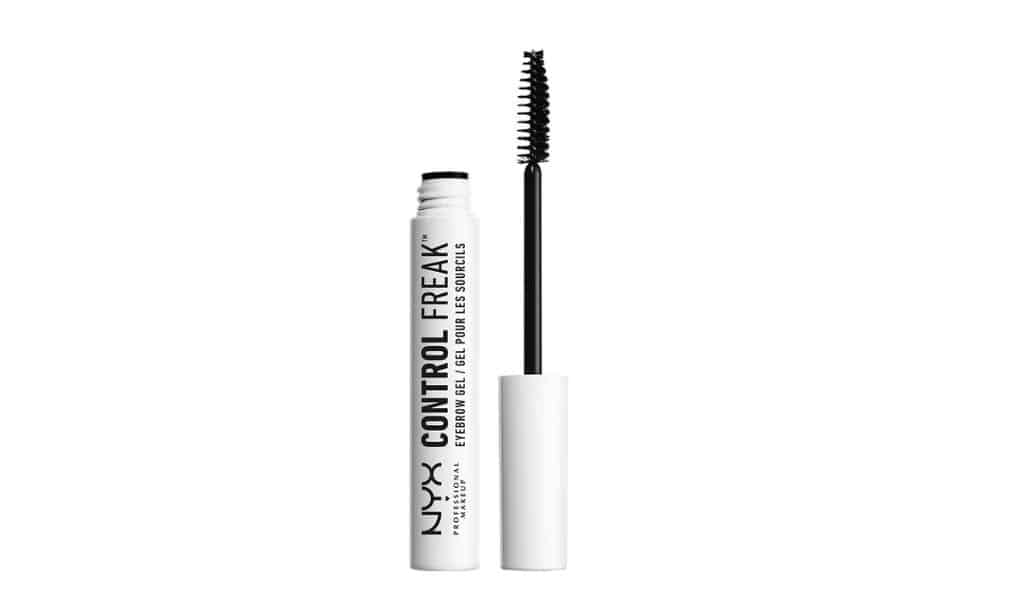 This gel is an excellent choice for individuals with fine brow hairs. The thin, gel-like texture is lightweight and won't weigh down delicate brows. The long, narrow applicator helps in precise application, and the formula grooms the brows into place with a medium hold, leaving no flakes or residue.
20. Maybelline Great Lash Clear Washable Mascara
For those new to using brow gels, the Maybelline Great Lash Clear Washable Mascara is an affordable and accessible option. While technically marketed as a clear mascara, it has been used as a brow hold gel for years. The lightweight, clear gel formula and standard-sized spoolie make it easy to groom the brows. Our tester found it simple to use, with a soft and comfortable finish once dried.
However, she noted that the hold was not super impressive, as the brow hairs were easily moved with a light touch. This makes it less suitable for individuals with very thick eyebrows or those seeking a stronghold. Nevertheless, it's a nice option for a simple grooming product.
Read Also: 80 Spring Nails Designs: Elevate Your Nail Game
How We Tested the Gels?
To assess the effectiveness of the brow hold gels, our testers followed the manufacturer's directions for each product. Always keep in mind keeping your eye protected is the first rule. They applied the gel to their brows using the provided applicator, shaping and pressing the hairs in place with a cosmetic spatula. After allowing the gel to be set for two minutes, they evaluated the final result based on feel, application, overall look, and performance. The products that received the highest scores in these categories made it onto our list.
Other Options We Tested
Patrick Ta Major Brow Lamination Gel: While the unique applicator of this brow gel made it easy to grip the brow hairs, our tester found that the formula dried too quickly, limiting the working time. It also caused significant flaking.
Refy Brow Sculpt: This viral brow gel has a dual-sided applicator that effectively combs through the brow hairs. However, our tester found the formula to be goopy and flakey, especially considering that it is white and not clear.
Benefit Cosmetics 24-HR Brow Setter Clear Brow Gel with Lamination Effect: Although this popular brow gel did not become goopy or produce flakes, it did not effectively hold our tester's bushy brow hairs in place.
What to Look For in a Brow Gel
Now we're going to discuss a few points. But before that, if you're interested, you can also check the must-have fashion accessories for women. 
Hold
Consider the level of hold you prefer for your brows. Some people like a stronghold that locks the brow hairs in place, while others prefer a more flexible finish. The Anastasia Beverly Hills Strong Hold Clear Brow Gel is ideal for a stronghold, while the Ami Colé Ultra-Flex Brow Shaping Gel offers a softer, more flexible hold.
Applicator
Pay attention to the applicator design before purchasing a brow gel. If you have thick, bushy brows, a larger applicator that quickly covers a larger surface area may be preferable. Examples include the Makeup By Mario Master Hold Brow Gel and the Anastasia Beverly Hills Strong Hold Clear Brow Gel. For thinner or delicate brows or precise application, the Glossier Boy Brow is highly recommended.
Color
Clear brow gels can be used on bare eyebrows or top of filled-in brows for a finishing touch. If you desire added pigmentation or a product that both grooms and fills in the brows, look for a holding gel in various shades, such as the Glossier Boy Brow or the NYX The Brow Glue.
Frequently Asked Questions (FAQs)
It's time to show you some commonly asked FAqs on the discussed topic.
Is gel good for your eyebrows?
Yes, eyebrow gel can be beneficial for your eyebrows. It helps groom, shape, and set your eyebrows in place, providing a polished and well-defined look. The gel formulation ensures that your brows stay in position throughout the day, preventing unruly hairs from becoming a distraction.
Is eyebrow gel better than regular gel?
Yes, eyebrow gel is specifically formulated for the eyebrows and is designed to cater to their unique needs. Regular gel products, such as hair gel or styling gel, are unsuitable for eyebrow use. Regular gels may contain ingredients that could be harsh on the delicate skin around the eyes or cause irritation.
Should I use clear eyebrow gel?
Whether to use clear or tinted eyebrow gel depends on your personal preferences and the desired look you want to achieve. Clear eyebrow gel is a versatile option that works well for individuals who prefer a more natural look or have already filled in their brows with other products. It helps set the eyebrows in place without adding any additional color.
Bottomline
So, that's all about eyebrow gel, and we've mentioned 20 products. 
These eyebrow-hold gels offer a range of options for different needs and preferences. Whether you're looking for a stronghold, drugstore option, budget-friendly pick, or specialized gel for specific brow types, we've got you covered.
Subscribe to Our Latest Newsletter
To Read Our Exclusive Content, Sign up Now.
$5/Monthly, $50/Yearly