Eerie Green Light Spotted on Jupiter by NASA's Juno Mission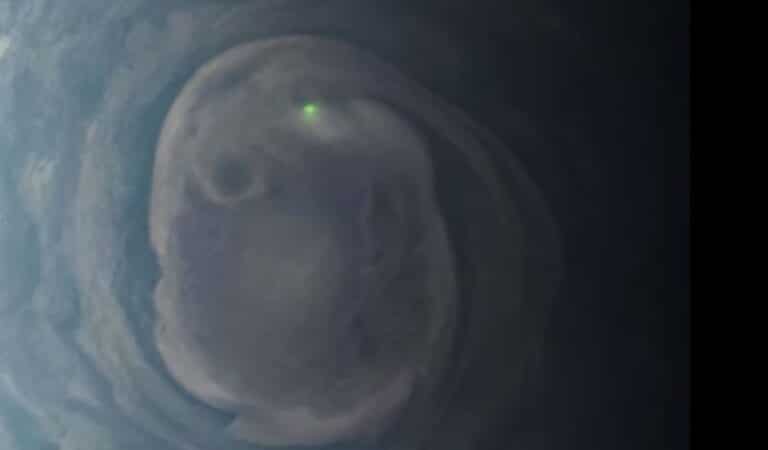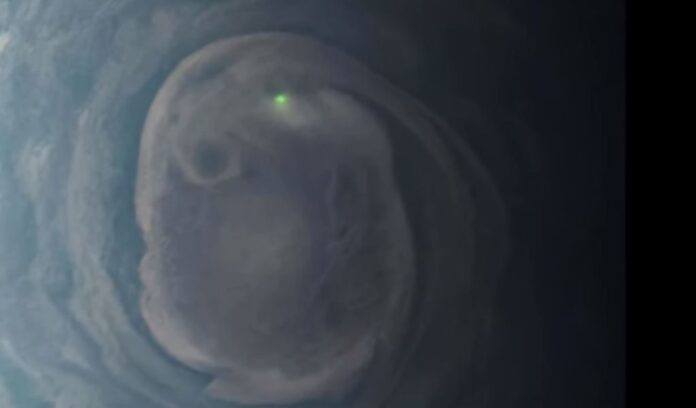 A NASA probe spotted a strange green light coming from Jupiter. The light is thought to be the glow from a lightning strike near the north pole of the planet.
NASA says that unlike Earth, where lightning comes from water clouds and happens most often near the equator, lightning on Jupiter comes from clouds with a mix of ammonia and water and happens most often near the poles.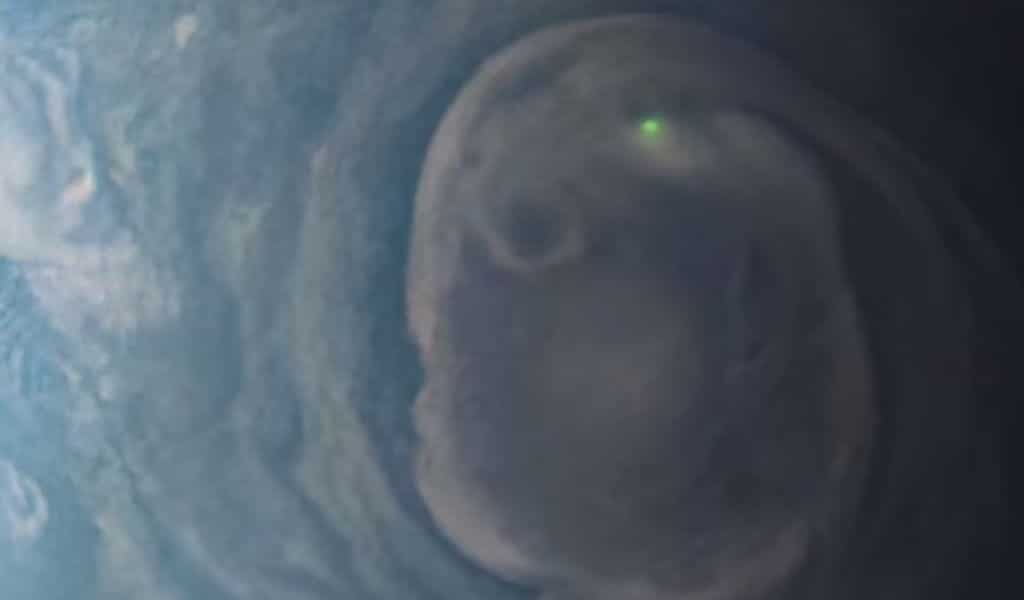 The picture was released Thursday. It was taken by NASA's Juno mission as it made its 31st close flyby of Jupiter on Dec. 30, 2020. The picture was taken from about 19,000 miles above Jupiter's clouds.
NASA says that the Juno mission spacecraft started its five-year trip to study Jupiter in August 2011. The spacecraft arrived at Jupiter for the first time in July 2016. Now that its mission has been extended, the spacecraft will keep exploring the world until September 2025, or until the end of its life.
Subscribe to Our Latest Newsletter
To Read Our Exclusive Content, Sign up Now.
$5/Monthly, $50/Yearly