Disney Plus New Shows in September 2023: The Perfect Fall Binge-Watching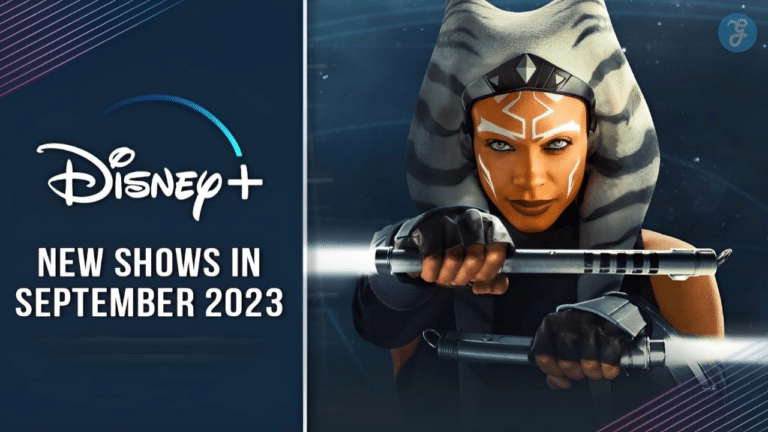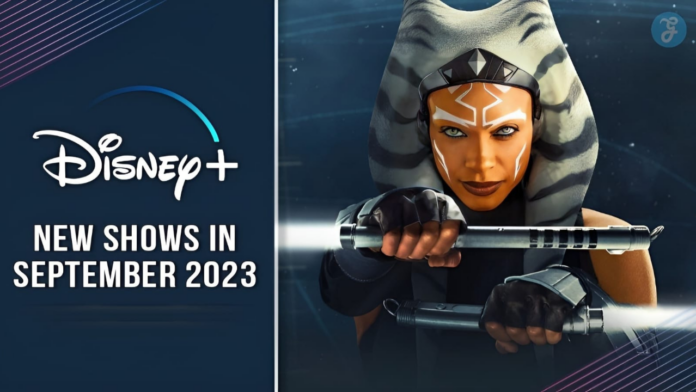 Are you excited about the Disney Plus new shows in September 2023? A much-talked-about release will be the live action remake of The Little Mermaid, scheduled for Wednesday, September 6.
Looking for details on what's revealed so far? This blog post provides comprehensive information on all the new shows and releases in store for Disney+ subscribers in September 2023.
Get up to speed with everything hitting your screens this Fall from exclusive details on Star Wars: Ahsoka episodes to brand new series such as Animals Up Close With Bertie Gregory or Raven's Home Season 6.
Let's dive into the updates!
Content Highlights
Disney Plus subscription is giving viewers an opportunity to watch classic movies such as All Wet (1927), Trolley Troubles (1927) and cartoons from the Oswald Collection such as Mickey's Kangaroo(1935).
New shows and movies premiering in September 2023 include The Little Mermaid live action remake, Star Wars: Ahsoka – Episode 4, I Am Groot – Season 2 and more.
Special programs that will be launched on Disney+ during this month are 9/11: One Day in America (S1), Doc McStuffins: The Doc & Bella are In!, 2000s Greatest Tragedies (Special), Bin Laden's Hard Drive (special) among others.
Disney Plus New Shows in September 2023
Disney Plus offers a variety of exciting new shows and films, ranging from classic shorts to live-action adaptations, in September 2023.
All Wet (1927)
This is an iconic short film coming to Disney+ in September 2023. It's a great opportunity for viewers of all ages to enjoy classic films as it will be the first time released on streaming for many.
This film is part of a slate that includes blockbuster shows and movies such as Star Wars: Ahsoka, The Little Mermaid live-action adaptation, 9/11: One Day in America (S1), Doc McStuffins: The Doc & Bella Are In!, Marvel Studios Legends and more.
All Wet (1927) was praised at its 1927 release having won first place award from Photoplay Magazine beauty contest featuring Mary pickford playing "The Outrageous Dolly". About 97 years later, this golden piece of movie history can still bring joy into new homes with delightful visual effects and humour portrayed by remarkable talents of star actors both then and today.
Read More: Disney Plus New Shows in August 2023
Trolley Troubles (1927)
It is a cartoon short in Walt Disney's Oswald the Lucky Rabbit cartoon series. Part of a collection of newly restored Walt Disney Animation Studios classic shorts, it follows the famous hare and his adventures, this time with trying to fix up a trolley line all while fending off an opportunistic bird determinedly sabotaging every effort along the way.
It was also the second such short to go into production for the series when it was first released back in 1927. The new shows and movies on Disney+ set for release in September 2023 are available from September 6th onwards and included among them is Trolley Troubles as part of this package of vintage animation classics.
Fans who want to experience these old-school animations like never before can now do so through modern streaming capabilities thanks to Disney+.
Star Wars: Ahsoka – Episode 4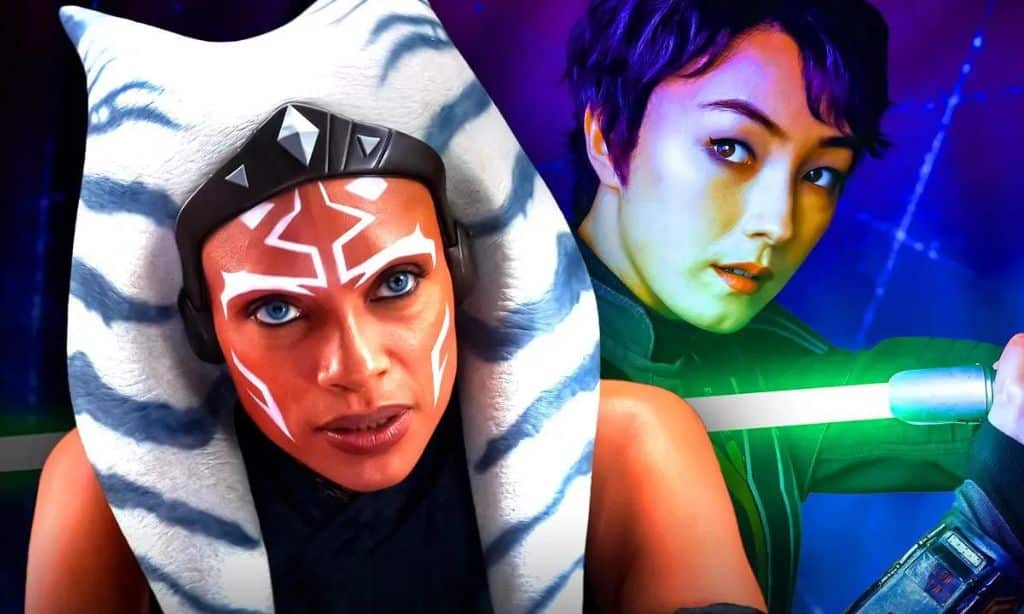 In the fourth installment of 'Star Wars: Ahsoka', viewers will see Ahsoka Tano facing down an old adversary as she continues her mission to uncover a mysterious and powerful threat.
After being led astray on Loth-Cat by former adversary Fennesz, she discovers that he is in fact working for an even bigger foe—Moralo Eval. Not only that, but Moralos's plans are more far-reaching than any had feared, possibly involving the newly restored Republic itself.
Viewers can expect thrilling action sequences as Ahsoka seeks desperately to stop him from causing further havoc and secure the fate of galaxy in Star Wars' return to television after eight years off air.
The Little Mermaid (live-action adaptation)
Coming to Disney Plus in September 2023 is the highly anticipated live-action adaptation of The Little Mermaid. Rob Marshall directed this musical romantic fantasy, which was written by David Magee.
Starring as Ariel will be Halle Bailey and the film's release date on Disney+ is Wednesday, September 6th, 2023. This movie takes classic characters from the 1989 animated version and brings them into a world that is sure to enchant audiences of all ages with its star-studded cast and beautiful visuals.
It promises to bring a new twist on an old classic story so make sure you tune in come September!
I Am Groot – Season 2
is an upcoming animated series from Marvel Studios, premiering exclusively on Disney++ in September 2023. The show stars Baby Groot who takes center stage for this cartoon adventure featuring a format of short episodes, each one focusing on an exciting new scenario or learning moment for our hero.
This series offers fans the chance to learn more about Baby Groot and his story–opening up a new window into Marvel's ever-expanding film universe. Be sure to keep your eyes peeled for this one as it promises to find itself at the intersection between heartwarming individual stories and epic fights across space!
9/11: One Day in America (S1, 6 episodes)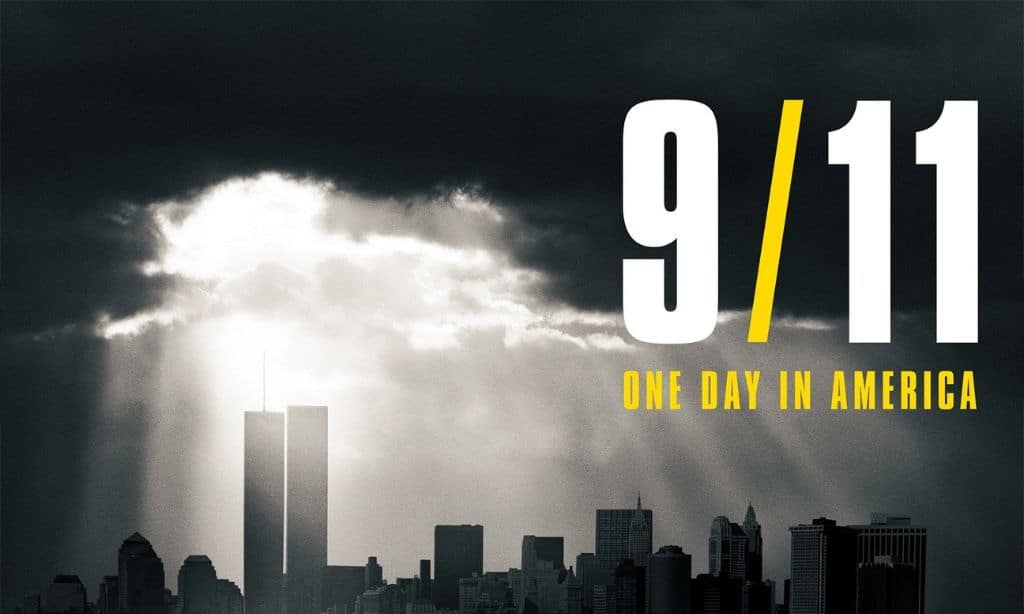 This show is a powerful and gripping documentary series brought to us by National Geographic. It focuses on the events of September 11, 2001, in America with stunning accuracy and realism.
The series will follow actual survivors as they share their stories of survival from that day. Moreover, it will also explore the physical and emotional effects this tragedy had on them over the course of 18 years following one fateful day.
With its emotionally engaging approach, 9/11: One Day in America should be essential viewing for all Americans refining feelings towards an unforgettable event in our history that took so many innocent lives—and changed countless more forever.
Doc McStuffins: The Doc & Bella Are In!
is the latest short-form series coming to Disney Plus in September 2023. This new series has been inspired by Disney Junior's Peabody Award winning show "Doc McStuffins", and will bring with it a brand new character of Bella Bunnynose, voiced by Kate Micucci.
Catch the premiere episode on Wednesday, September 6th, 2023! and available on both Disney Channel and Disney Junior.
Read Also: Disney Plus July 2023 Schedule
2000s Greatest Tragedies (special)
is an upcoming show premiering on Disney+ in September 2023. It promises to explore a series of major tragedies that occurred in the 2000s through candid interviews, archival footage, and expert analysis.
This new six episode special aims to provide viewers with a deeper understanding of these moments and what they have come to mean for contemporary society. While further details about the show such as the specific tragedies covered or the running time are not currently available, this project looks to be one of the most intriguing documentaries coming out on Disney+ this year will surely spark some serious reflection among its viewers for years to come.
Bin Laden's Hard Drive (special)
is an upcoming documentary produced by Disney++ set for release in September 2023. It's a gripping story of the series of tragedies that happened between 2000 and 2009. The show highlights the raw footage recovered from Osama bin Laden's compound which offers an insiders view into pivotal moments in our recent history.
"Bin Laden's Hard Drive (special)" aims to give us untold perspectives on events like 9/11, wars, financial crisis and various other world shifting things that happened over the last two decades.
On 8th September 2023 viewers will get to watch this special when it launches exclusively on Disney+.
George W. Bush: The 9-11 Interview (special)
offers an in-depth look at one of the most poignant events in American history – the attacks on September 11th, 2001 – by providing exclusive insight from former President George W.
Bush himself. As part of Disney+'s lineup of new shows arriving in September 2023, this documentary provides a unique perspective on the tragedy and its aftermath, allowing viewers to gain a greater understanding through never-before-seen footage and interviews with eyewitnesses close to the event itself.
The documentary is sure to provide viewers with a more holistic picture of 9/11 than has ever been offered before, as it allows former president George W. Bush to offer his personal recollections and reflections on that tragic day.
Bone Trouble (1940)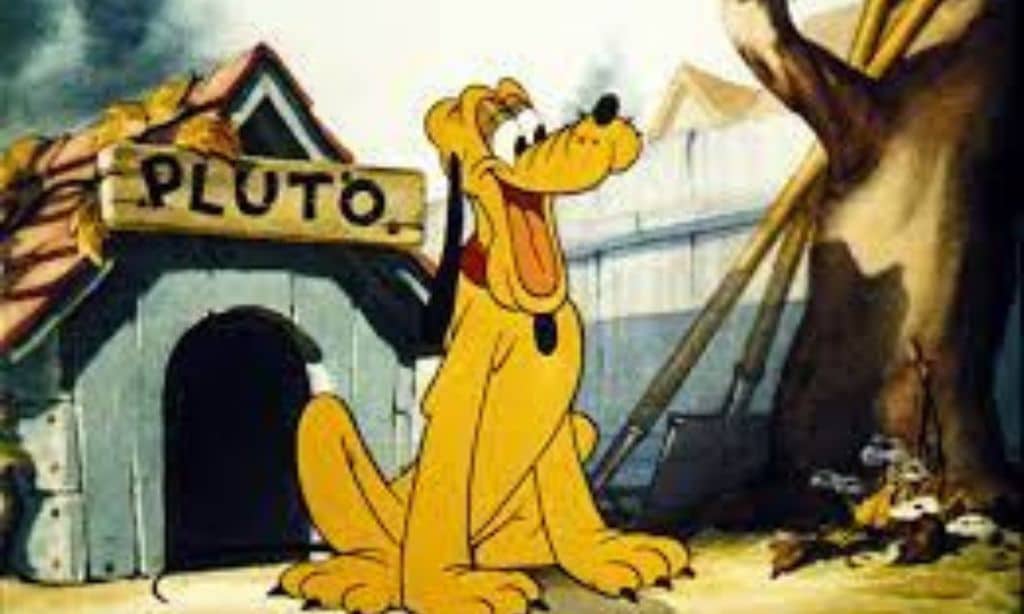 is set to make its debut on Disney + in September 2023. It is a short cartoon film released as part of Walt Disney's Oswald the Lucky Rabbit series, making it the second installment in this popular series.
Fans of classic animation will remember this addition fondly and eagerly anticipate watching it come to life when it hits streaming services later this year. The film tells the story of Oswald trying to deal with an annoying dog bone that continually gets him into trouble – but also out of them! It will be great for families and nostalgia-lovers alike helping bring to life one more piece from Walt Dsiney's 90 year old animated legacy that lives on today through our beloved streaming platforms.
Merbabies (1938)
is an animated short film released by the Walt Disney Studios in 1938. This eight-minute short film was produced by David Hand who was inspired by a nursery song about mermaids singing to little babies from underwater.
The plot revolves around two mischievous Merbabies: Rocky and Rosie, whose antics cause trouble for both humans and sea creatures alike above and below the surface. With artistry akin to early classic animations of the era, Merbabies follows their adventures as they attempt to rescue King Neptune's daughter from a whirlpool while being chased by various sea creatures from starfish to krakens! A beloved animation which has been praised for its unique use of visual effects considering 1930s techniques, Merbabies was nominated at the Academy Awards for Best Short Subject: Cartoons in 1939 but unfortunately lost out that year.
Its inclusion as part of September 2020's new shows on Disney+ pays tribute to this lovable animated classic with fans far and wide sure to find something new during it's screening not just regarding Seaside antics but also beautiful visuals worthy of any timeless production even today over 80 years since its original release date.
Mickey's Kangaroo (1935)
will be released as part of a collection of newly restored Walt Disney Animation Studios classic shorts on Disney+ in September 2023. The film originally released in 1935 and features the iconic character Mickey Mouse on his adventures with a kangaroo.
As part of its release, the short will join other new shows and movies coming to Disney+ that month, such as All Wet (1927), Trolley Troubles (1927), Star Wars: Ahsoka – episode 4, The Little Mermaid (live-action adaptation) among others.
This will provide viewers an opportunity to experience classic animation from Walt Disney Studio's past while also enjoying all the latest content offered by the streaming service.
Playful Pluto (1934)
is part of the collection of newly restored Walt Disney Animation Studios classic shorts debuting on Disney+ in September 2023. This particular short follows Pluto as he unsuccessfully attempts to save a picnic lunch from being eaten by various animals.
It features iconic characters and classic gags, sure to evoke a feeling nostalgia in viewers who remember watching them when they were kids. Playful Pluto (1934) is an essential addition to any fan's viewing experience, with its timeless cartoon charm helping create an atmosphere that will make watching happy memories come back and truly take you back in time!
Read More: Disney Plus New Shows in June 2023
Pluto, Junior (1942)
is a classic short film from Disney that takes a mischievous look at the relationship between Pluto and his son, Pluto Junior. Released in 1942, this cartoon quickly became one of the most popular shorts ever produced by Walt Disney Studios.
The short will be available for streaming on Disney++ starting September 5th 2023, giving viewers new to its clever gags an opportunity to catch up with classic animated character dynamics over the course of seven minutes.
Centered around fatherly love and rivalry between two generations of canine heroes, "Pluto, Junior" offers nonstop laughs accompanied by a soundtrack produced by movie legend Frank Churchill's classic score.
The Barn Dance (1929)
is an American animated short that will be coming to Disney+ in September 2023. Originally released over 90 years ago, the film has been newly restored and will form part of a collection of Walt Disney Animation Studios classic shorts.
A piece indicative of early animation with minimalistic backdrops, limited character movements and often interspersed pantomime sequences, The Barn Dance showcases the unique charm and impact of early Disney films.
Set to release on September 5th 2023; it adds flavor alongside Modern Marvel titles such as Star Wars: Ahsoka – Episode 4. It illustrates how far-reaching creative decision making from one tiny studio in 1923 extended animation boundaries by tapping into a new style with unique visuals that still captivates audiences today.
Release Updates for Star Wars: Ahsoka
Discover what fans can expect from Ahsoka Tano's next series of adventures when the long-awaited season begins in September 2023.
Episode 5
of the show "Ahsoka" is said to be released on Disney+ in September 2023. It will follow the Wednesday release schedule, and so far no specific date has been given for its launch. This episode follows from Episode 4 within Season 1's run time, with each episode exploring themes surrounding Star Wars characters from a different point in time.
Alongside this new episodes fans can also expect some exclusive behind-the-scenes information about its production including interviews and never before seen footage of stars such as Rosario Dawson who plays Ahsoka Tano along with other cast members both old and new.
Be sure to look out for further updates on this exciting addition to Disney+!
Episode 6
In the sixth episode of Star Wars: Ahsoka, viewers can expect to experience an exciting new chapter in her journey. With the help of a local Padawan, Ahsoka will continue her pursuit against Grand Admiral Thrawn and uncover more secrets about his mysterious plans with Beskaris Prisoner Base.
Meanwhile, Captain Rex and Commander Wolffe make a decision that could have far-reaching consequences for them and their allies. With action packed scenes set across several locations – from Kessel to Abafar Planet – Episode 6 is sure to keep audience on their toes as they witness this riveting story unfold!
Episode 7
Star Wars: Ahsoka is the much anticipated limited-series within the Star Wars universe. It follows fan favorite character, Ahsoka Tano, from The Clone Wars animated series and Rebels live-action show as she faces new challenges in her quest for redemption and justice.
Episode 7 will see Ahsoka continuing her journey with a powerful encounter on Corvus which could lead to great revelations that may define both her future and determine the fate of the galaxy.
Fans can expect guest appearances from familiar characters such as Bo-Katan Kryze and Grand Admiral Thrawn, while acclaimed Canadian actor Michael Dorn (Star Trek) has been cast as voiced villain Morgan Elizabeth Shaw.
Release Updates for Marvel Studios
Marvel Studios will release two special series Assembled: The Making of the Guardians of the Galaxy Vol. 3 and Assembled: The Making of Secret Invasion, providing in-depth behind the scenes looks at both films.
Assembled: The Making of the Guardians of the Galaxy Vol. 3
Fans of Marvel's Guardians of the Galaxy will be in for a treat when Disney+ unveils "Assembled: The Making of the Guardians of the Galaxy Vol. 3" on September 13th, 2023. Part of an expansive series from Marvel Studios' on Disney+, Assembled provides behind-the-scenes looks at some amazing moments and how future films are created – giving fans unprecedented access to their favorite characters and stories.
The documentary takes viewers on a journey with interviews from those involved in making the movie, including director James Gunn and membered aged from the cast – such as Chris Pratt (Star Lord) and Karen Gillan (Nebula).
It's sure to provide incredible insight into all aspects that make up this blockbuster film, along with exploring The MCU continuity between movies and other media platforms. And it doesn't stop there – another installment in Marvel Studios' "Assembled" collection titled 'Secret Invasion', is set to follow on September 20th, revealing even more information about what is yet to come for diehard MCU fans!
Read More: Disney Plus February 2023 schedule
Assembled: The Making of Secret Invasion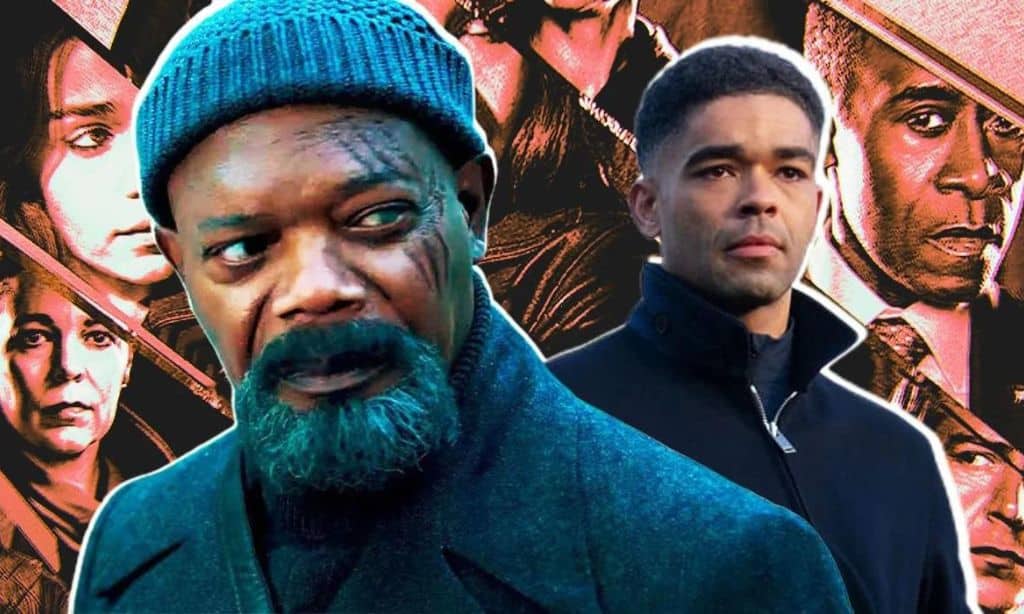 is an exciting series that will premiere on Disney+ in September 2023, as part of the Marvel Studios Legends lineup. It provides a unique opportunity for viewers to gain insights into the creative process behind "Secret Invasion." The show follows along with a knowledgeable team as they bring this blockbuster Marvel event to life and explores all elements from concepting, character design and production processes.
Assembled: The Making of Secret Invasion features interviews with writers and directors and offers unprecedented access into development meetings, set visits and more; allowing fans to go beyond the movie itself.
There are also never-before-seen clips giving a look behind-the-scenes of some pivotal moments in "Secret Invasion". With its closer look at the filmmaking aspects such as animation, special effects and characters' performances, this series promises to become one of the must see shows on Disney+.
Other New Shows and Seasons
Disney+ offers a variety of new shows and seasons in September 2023, ranging from Animals Up Close With Bertie Gregory to PJ Masks: Power Heroes.
Animals Up Close With Bertie Gregory
is a thrilling new series coming to Disney Plus in September 2023. Filmmaker Bertie Gregory sets off on daring adventures through some of the world's most remote areas with one mission: capture beautiful and unique wildlife behaviors.
This National Geographic produced series is jam packed with all the drama, fun, and edge-of-your-seat action any viewer could want! Join in on the excitement as Gregor ventures deep into places like Alaska, Kenya, Mexico, and India where he films fascinating animals in their habitats while also creating an intimate look at wonders of nature often unseen.
Don't miss out – Animals Up Close With Bertie Gregory premieres Wednesday 13th September 2023 on Disney++.
Miraculous: Tales of Ladybug & Cat Noir (S5, 7 episodes)
Disney+ is thrilled to have 'Miraculous: Tales of Ladybug and Cat Noir' returning with new episodes this September. Beginning on the 13th, seven brand-new episodes will be available in the United States, while Canada can expect the remaining five to drop by 20th in the same month.
Fans of this series are sure to be ecstatic as they'll discover exciting action sequences complete with dazzling special effects when they hit play! Follow Marinette and Adrien, two ordinary school kids leading extraordinary lives – Marinette as a fashionista superhero 'Ladybug', while Adrien transforms into cat-themed hero 'Cat Noir'.
Don't miss out on all of their adventures set around Paris filled with comedy, friendship, enemies and romance.
Raven's Home (S6, 4 episodes)
Synchronize your watches and tune into Disney+ on September 13th for the release of Raven's Home Season 6. The show is a spinoff of the beloved Disney Channel comedy "That's So Raven" (2003-2007) and stars Ravon-Symoné, Issac Ryan Brown, Navia Robinson, Jason Maybaum, Sky Katz, and Anneliese van der Pol.
Now a hit TV series on both Disney Channel but mostly Disney+, viewers can now watch 4 new episodes from season 6 full of fun themes such as family adventures and teen drama. Fans won't want to miss this big gracefull return back to Raven Baxter doorstep allowing them immerse in all her tricky situations with more exciting elements in every episode!
Marvel's Spidey and his Amazing Friends (S2, 7 episodes)
This September, Disney+ subscribers will be able to enjoy the return of Marvel's Spidey and his Amazing Friends. The hit preschool series about a teenage web-slinger who goes on thrilling adventures with his best friends returns for its second season this month.
This season promises seven new episodes full of action and adventure that follows along as our superheroes try to save the day from villains like Doctor Octopus, Taskmaster, Carnage, Mysterio, Green Goblin, among others.
In addition to all the usual suspects returning for more web-slings and heroics above NYC skies to fight evil forces of villainous foes, this season introduces some exciting new characters such as Lockjaw – an interdimensional pet that serves as a connection between different worlds – and The Thing-an ex-pro football player with super strength Occuyingthe area around Yancy Street in NYC's Hell's Kitchen district).
Fans can watch out for those two included while also looking forward to eyes being opened at storylines beyond Spiderman's core team: including classic Marvel heroes Thor Odinson; Jessica Jones; Valeria Richards (The Young Maker); Captain Britain; Puck (Eugene Judd); Professor Charles Xavier; Sue Storm "Invisible Woman" & Franklin Richard for Season 2.
The Ghost and Molly McGee (S2, 4 episodes)
The second season of The Ghost and Molly McGee, an American animated supernatural comedy television series will be released on Disney+ in the United States on September 20th, 2023.
The show centers around Molly, a brave girl with paranormal powers who joins forces with her ghostly friend to protect their town from monsters and other ghastly creatures. While each episode is filled with action-adventure fun and theatrical moments, it also touches upon themes of friendship, courage and self-discovery that viewers can relate to.
With four new episodes set for release this fall – there's never been a better time to get acquainted with Molly!
PJ Masks: Power Heroes (S1, 5 episodes)
PJ Masks: Power Heroes is an animated children's television series produced by Entertainment One, Frog Box, and TeamTO. Premiering on Disney+ in the United States on September 20th, 2023, this new season will include five episodes which explore a brand-new team of nine heroes who come together to form the Power.
Showcasing the original characters Catboy, Owlette and Gekko alongside six exciting new diverse "Power Heroes" derived from French author Romuald Racioppo's popular Les Pyjamasques book series.
Fans of all ages can expect more fantastical stories filled with mystery and adventure as this kooky group sets out to protect their city against evil forces.
To Catch a Smuggler (S5, 8 episodes)
is a real-life documentary series that investigates drug smuggling and other international crimes from the perspective of undercover agents, border patrols, and intelligence officers.
The show has been renewed for a fifth season, indicating its immense popularity among viewers. Season five will be released on September 27th 2023 and can be streamed through Nat Geo TV.
This docuseries promises a thrilling mix of global crime stories as it follows these agents as they work to bring down criminals threatening our country's safety with their criminal activities.
Pupstruction: Season 1 (S1, 6 episodes)
is a new animated preschool adventure series created by Travis Braun for Disney Junior, aimed at young children. The show follows the adventures of Phinny, an innovative young corgi and his construction crew as they build a world filled with fun and friendship.
Through comical misadventures, problem-solving resilience and camaraderie team building skills, Pupstruction teaches that attitudue should always prevail over aptitude! This charming series will feature 6 episodes in its first season when it premieres on Disney+ in September 2023.
Marvel Studios Legends
Marvel Studios Legends is an original Disney+ series that will add to the growing selection of Marvel content available on the streaming platform. This two-episode event drops on September 29th, 2023 and features in-depth interviews with MCU stars such as Robert Downey Jr., Samuel L.
Jackson, Mark Ruffalo, Tom Hiddleston and other familiar faces from all corners of the vast Marvel Cinematic Universe. The series takes a closer look at your favorite superheroes' lives and how they have shaped both their characters as well as the MCU as a whole across its 22 film run so far.
With exclusive behind-the-scenes footage from some of the biggest blockbusters ever made, you won't want to miss this chance to dive deeper into our beloved heroes tales like never before!
Disney's Launchpad (Season 2)
Disney+ has announced the second season of "Launchpad," a collection of live-action films produced by Disney Studios Content. The shorts incubator program is aimed at providing a platform for underrepresented filmmakers to showcase their work and tell stories that might not otherwise be heard or seen in traditional media outlets.
The new cohort of writers and directors will feature diverse backgrounds, representing multiple countries and cultures around the world, making it an incredibly exciting opportunity for these storytellers.
For season two, viewers can expect to see more meaningful content with unique inspired storytelling as each short film tackles different themes about life such as empathy, strength and courage among many others.
Related Articles and Reviews
Take a deep dive into reviews and articles related to Disney Plus new shows with release updates for 2023. Get the scoop on all the hottest topics here!
Explorer: Lost In The Arctic | Review
National Geographic's show "Explorer: Lost In The Arctic" is set to make its debut in the United States on Thursday, 24th August 2023. It is a documentary exploring the story of a lost crew that vanished from an 1845 expedition searching for a route north through ice-filled waters with their leader, John Franklin, still being searched for by new explorers today.
This six-episode limited series will be available to stream on both Disney+ and Hulu platforms for viewers looking to explore closer and unravel this mysterious tale together with the modern day team of researchers and adventurers.
Ant-Man Appearances | Ranked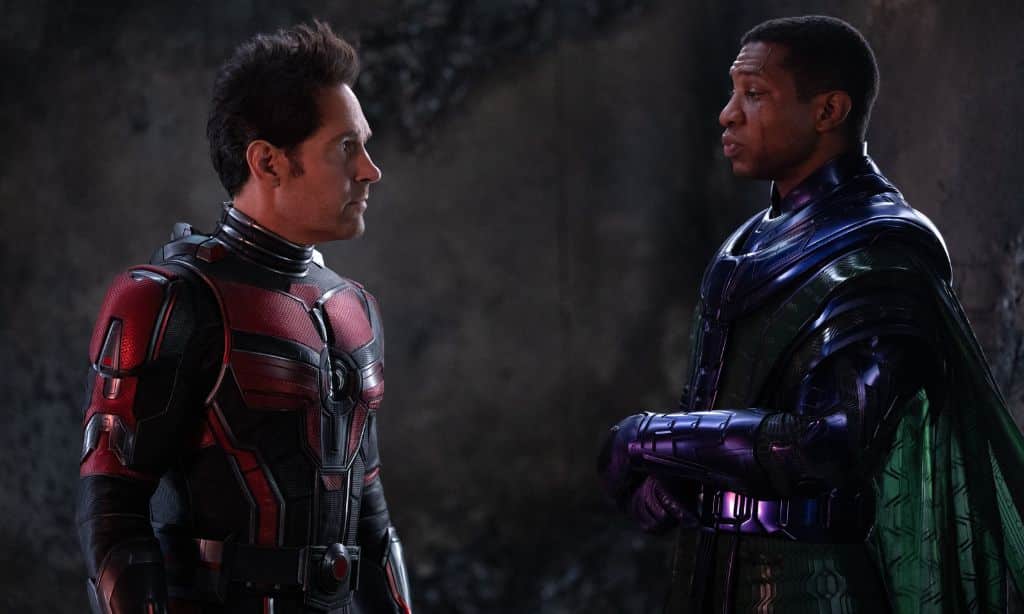 Ant-Man has a pretty substantial presence in the Marvel Cinematic Universe, with appearances across Phase 1, 2 and 3. Paul Rudd's Scott Lang first appeared in 2015's "Ant-Man," before returning for the sequel, "Ant-Man and The Wasp" two years later.
In that film (and other MCU movies) he often teams up with other superheroes to fight against their common enemies. He was also part of "Avengers: Infinity War" and "Avengers: Endgame." His most recent appearance was alongside Tony Stark in "Avengers: Endgame" where he helped him take down Thanos' forces while using his unique size changing abilities to his advantage.
Ant-Man releases such as its sequel had very positive reviews thanks largely to its focus on comedy instead of simply relying solely on special effects or action sequences like many superhero movies do nowadays.
Additionally, sequels are regularly seen as inferior compared to originals but this could not be further from the truth with both Ant Man films receiving high praise from fans and critics alike.
Finally there is 'Ant-man And The Wasp: Quantumania', which is considered one of the worst reviewed Marvel movies yet still managed an impressive $213 million at the domestic box office when it opened earlier this year – making it one of many solid contributors towards Phase 5 kicking off properly after Iron Man retired following Endgame.' All throughout Scott Lang/Ant Man's cinematic journey we delved deeper into recurring themes introduced during Iron Man's reign including exploring alternate dimensions & expansive weaponized tech; along with chasing bad guys across various corridors while striking comedic moments tailored around character appeal, conflict resolution & inner strife (emotional struggles).
Star Wars: Ahsoka – Loth-Cat Character Poster Released
In a recent move by Disney and Lucasfilm, they shared a character poster of Sabine Wren's pet Lothcat from the first two episodes of the upcoming series on Disney+. Fans have been highly anticipating for the show to come out on Tuesday at 6PM PT and this teased glimpse into the galaxy far away has certainly increased anticipation even further.
The connection between Sabine Wren and her pet highlights one of the touching aspects seen in "Ahsoka"; it is also reflective that no matter how big or small we are, our connections should be celebrated above all else.
In addition to this there is an impressive fan following who watches similar animal content featured in shows such as "The Muppets" which aims to celebrate family-friendly material about seldom creatures.
It appears that these moves were part of a much bigger scheme than initially believed; in particular, they serve as part of a promotional campaign for what could very well turn out to be one fo Disney+'s most successful Originals yet.
2023 Disney Plus Changes, Hulu Merge, and Show Removal
With plans to merge Disney Plus and Hulu in September 2023, the Walt Disney Company aims to provide a unique "one-app experience" for US viewers. This move combines both services into one with content from each platform available to subscribers.
To make this happen, over 50 shows have been set to be removed from both platforms on May 26th. Popular series such as 'Willow' and 'Y: The Last Man' will be affected by the merger along with other titles that may not attract as much attention but are still beloved among fans nonetheless.
With millions of people around the world tuning into these streaming services daily, it'll certainly be an interesting watch to see how viewers respond when some of their favorite shows vanish come summer time!
Writers Guild Strike 2023
The Writers Guild of America went on strike on May 2, 2023 – its first industrial action since 2007. It was a direct result of dissatisfied negotiations for higher payments made to writers and filmmakers.
The strike effectively shut down production on feature films as well as TV shows – both in the US and around the world. In an effort to support writers, SAG-AFTRA actors union also joined the strike with over 160,000 members worldwide.
As a result, major studios faced significant delays and uncertainty in releasing new content that had been previously planned for 2021/2022 timeframes – leaving viewers empty handed when it came to upcoming entertainment releases in September 2023 whenever Disney+ is launching some much anticipated original series' like All Wet (1927), Trolley Troubles (1927) or Star Wars: Ahsoka – Episode 4 just to name few.
Disney Feature Film Releases (2023-2031)
Disney has big plans for feature films from 2023 to 2031, all of which will be seen on Disney Plus. This includes major commitments to the development of stories, documentaries and new shows made exclusively for their popular streaming platform.
Already there have been delays in releasing eight upcoming movies including a live-action version of Moana and work by director Ridley Scott on Alien that is now slated for August 16th, 2024.
Fans can rest assured knowing they still get first dibs at the movie and series releases plus exciting new content like Star Wars: Ahsoka coming in September 2023 as part of the ever expanding slate available online.
Disney+ Plus Releases (2023-2025)
From animated movies to documentations, Disney+ will offer an array of content between 2023 and 2025 that can be enjoyed by viewers of all ages, with releases ranging from feature films such as The Little Mermaid live-action remake to small-scale projects like 2000s Greatest Tragedies.
There are also season releases for existing shows coming soon, including Miraculous: Tales of Ladybug & Cat Noir (S5), Raven's Home (S6) and Marvel's Spidey and His Amazing Friends (S2).
Other titles include Bone Trouble (1940), Merbabies (1938), Mickey's Kangaroo (1935), Pluto Junior(1942)and Playful Pluto(1934). Doc McStuffins: The Doc & Bella Are In! As well as a brand new series I Am Groot – Season 2 are set to ble released in September 2023.
Feature Film Disney Movies In Production
Disney is a studio of limitless possibilities, with its current slate spanning an extensive variety films and genres. In production now are live-action remakes of classic animated favorites The Little Mermaid,Snow White and the Seven Dwarfs, Peter Pan and Pinocchio for 2023 to 2025 releases.
Disney has also announced sequels like Atlantis 2: Milos's Return which will bring back original cast members, plus new characters in an exciting underwater adventure. Additionally, Disney is producing a slew of originals such as Invaders from Planet Earth; A Good Happening; Tentacles – At Sea with Friends; Mignight Wish (a fantasy horror movie); Crisis Rescue Force – Battledimension Revolution (an animated action film); Lily's Odyssey (nitrogenic romantic comedy) ,and other titles being kept under wraps.
Whether it's old stories being given new life or entirely new adventures that draw viewers into entire universes set on imagination alone, there's so much to look forward to from the world of incoming feature film Disney movies!
Subscribe to Our Latest Newsletter
To Read Our Exclusive Content, Sign up Now.
$5/Monthly, $50/Yearly