The Impact of Data Analytics on Football Scouting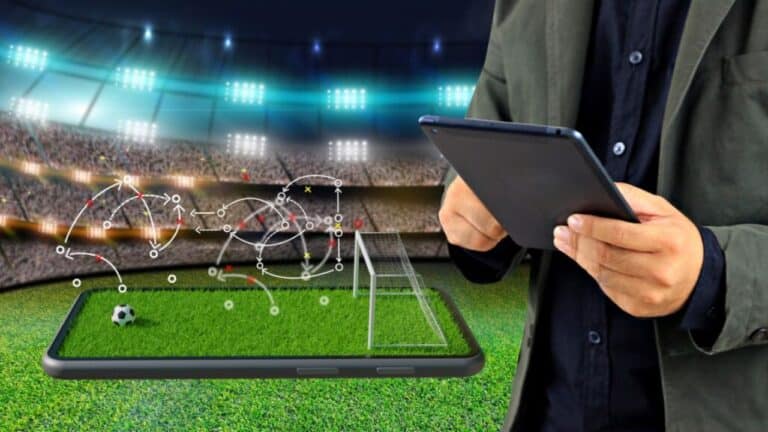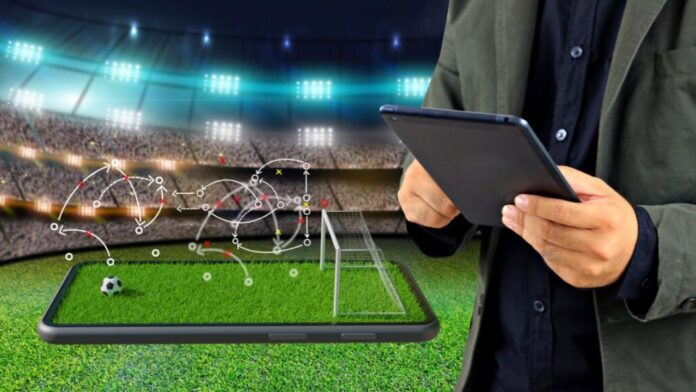 There is no longer a picture of a severe football scout in a golf cap taking notes in a hardbound notebook while looking for the sparkle of an unknown, raw diamond in a rough place in Africa or Latin America. The impact of data analytics on Football scouting has changed everything.
The new image could be of a bunch of nerds with thick glasses sifting through games and player footage on one of the many football data analysis websites that have popped up in the last 20 years and have become the most trusted way to find raw and young talent.
Data Analytics on Football Scouting
It's not that ancient scouts and their tactics have been obsolete or extinct, but rather that these tools' functions have been redefined. Top clubs have a robust network to spot and track glittering in every continent because the sharpest judge is still the human eye and judgment.
Still, they no longer need to have a dedicated scout covering a league to find players, and they may not unearth talents that the world has not cast its eye on because everything is there in front of their eyes, at their fingertips. Clubs scan through thousands of players using data to develop a list of prospects, then video scout to narrow the list before sending actual scouts to observe them.
In some ways, it has democratized knowledge about a player, albeit the top clubs will always acquire it first. But there is no mystery or obscurity. There are no unidentified or untraceable players. Erling Haaland, Josko Gvardiol, and Victor Osimhen were all in their teens when the world discovered their talents. So Chelsea wants to recruit Angelo, dubbed the "New Neymar" by Santos, but his name does not come as a surprise because footage of him dribbling and feinting has been widely circulated for some time.
The charm of the unknown may no longer exist, and the spontaneous romanticism of an unheard fledgling marveling at the world overnight will be provided at a premium, if at all. Barcelona, or any other club, would certainly have watched before hearing about Ronaldinho from scout Josep Maria Minguella, who was alerted to "a player who is a spectacle, fast, and very skillful" by an advocate who happened to be the forward's neighbor. Mingella, for his part, informed Barcelona, who thought he was too "showy."
PSG signed him for 5 million pounds before selling him to Barcelona for 30 million dollars. Similarly, in a U-20 national tournament, Ramón Rodriguez Verdejo, dubbed the "Messi of talent spotting," spotted Dani Alves blasting the right flank. He quickly informed Europe's biggest clubs. Nobody was impressed with him until Sevilla bought him for roughly a million pounds and then sold him to Barcelona for 23 million pounds.
If data mining had been available before the turn of the century, their fates could have been different, or in the case of Alves and Ronaldinho, they could have arrived in Barcelona sooner. Nowadays, they might have just searched WyScout or Scout for more information about a superstar.
Scouting Platforms Worldwide
Wyscout is the most common of these platforms. Tucked away in Chiavari, a charming village 30 kilometers south of Genoa, the firm provides complete video coverage and detailed statistical analysis of thousands of players in 100-odd nations globally, with a team of 200 analysts collecting data from 1500-odd matches per week. Its CEO, Matteo Campodonico, was another football fan who recorded games in his neighborhood.
Some of the recordings drew the attention of a local club in Genoa, which began to outsource movies, images, and data from him. Almost every top club in Europe and North America now subscribes to the company he founded in a schoolroom in 2004 with his buddies Simone Falzett and Piermaria Saltamacchia. These clubs have extensive highlights of a significant fraction of the world's professional and even some semi-professional footballers at their disposal.
It's rumored that Manchester United were persuaded to sign Anthony Martial, although he was an unknown. It's how Genoa got Polish striker Krzysztof Piatek for seven million pounds before selling him to AC Milan for 35 million pounds.
Campodonico would boast: "We are for football what Bloomberg is for finance" at an annual gathering of scouts organized by his company in Amsterdam. Can you imagine investing in the stock market without consulting Bloomberg? I hope WyScout will experience the same thing. Start using your WyScout filters today to find your player.
Some of the new features include a domain where clubs may name their transfer-listed players, review footage of player tryouts, contact agents to negotiate prospective offers, view the contract duration of players they want to sign, and much more.
It has allowed teams to save money on maintaining an extensive network of scouts and going to far-flung regions of the globe while simultaneously allowing them to view player film more quickly. Identifying and recruiting candidates has gotten more straightforward and faster. Not only has technology saved money, but it has also saved time.
The devotion to data, however, is not blind. Clubs deploy scouts to monitor the targets live to examine the data. However, analytics and video have accelerated the process of identifying a player desired by a club.
Data cannot reveal a player's personality, such as whether he is selfish, whether he throws tantrums or shouts at the support staff, how he reacts to being substituted, whether he is a regular in practice sessions, his work rate on the training ground, the league and opposition on a particular day, the weather and conditions of the ground, or how they work off the ball, a little bit further.
Campodonico is sure of the scouts' importance. "At the end of the day, you still need someone to go to Brazil and watch a player in Sao Paulo." That is how you learn about the players' personal lives, their parents, and other information that clubs demand," he remarked at a conclave in 2018.
There are also websites like smarterscout.com, established by American economist Dan Altman. Before he went into sports statistics for fun and later worked as a consultant for Manchester City, among other clubs, Altman wrote newspaper columns for a living. Similarly.
Luton Town, a newly promoted EPL team, took notice of Jay Socik's football data research on Twitter. He was appointed head of recruiting analysis last year, and after Nathan Jones, the manager at Kenilworth Road, abruptly left, he played a crucial role in locating Rob Edwards.
Wrapping Up
Data may not yet be the king of the transfer market, but it is a potent weapon in the right hands. It has not eliminated the scouts' jobs but rather altered their functions. And football is getting the best of both worlds: instinctive human judgment, the eye of a seasoned scout, and the science of analytics.
Subscribe to Our Latest Newsletter
To Read Our Exclusive Content, Sign up Now.
$5/Monthly, $50/Yearly