Colombia Women's Team Writing History at World Cup, Proving They Are More Than Just Coffee Growers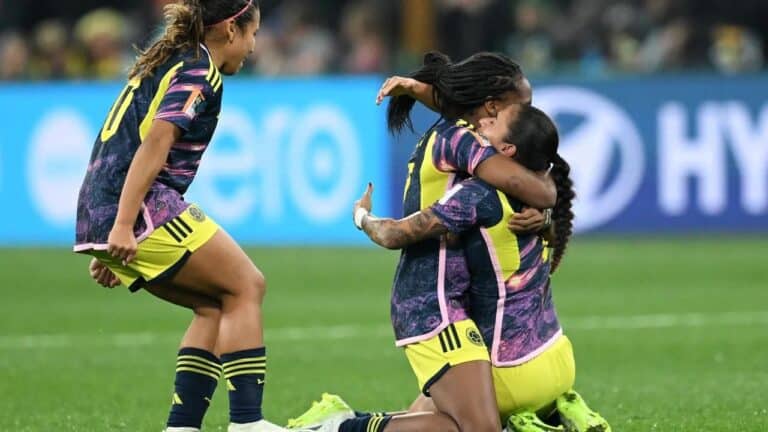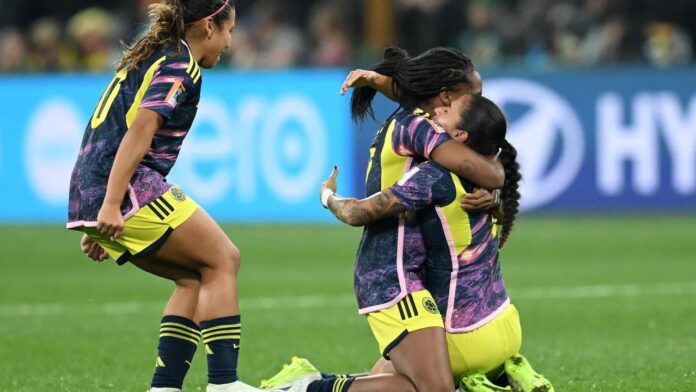 Colombia's Women's World Cup journey has been nothing short of remarkable. With a vast distance of over 8,700 miles separating them from Bogotá, their capital, Las Cafeteras (or "The Coffee Growers") have been turning heads and inspiring fans all over with their electrifying performance in Australia and New Zealand.
Although they began the tournament as underdogs, they've since managed to knock out heavyweights like Germany from the group stage and have made their way to the quarterfinals – a first in their history. They are the last team standing from South America and are gearing up for a thrilling face-off against Europe's champions, England.
Many from the football community, like Colombian men's star Luis Díaz and former men's team captain, Radamel Falcao, have shared their support and excitement on social media platforms. The odds might be stacked against them, with only a 1% chance of them taking home the title, but recent performances suggest that Colombia loves playing as the underdog. Their upcoming match against England promises to be intense, especially considering England's shaky performance against Nigeria.
Former Colombian footballer Melissa Ortiz was deeply moved by the team's achievements, emphasizing the significant impact it has, not just on football, but on women in Colombia and South America. This team's journey speaks volumes about women's progress in sports and the country.
The current Colombian squad is a blend of seasoned players like Catalina Usme and Mayra Ramírez and emerging talents such as 18-year-old Linda Caicedo, who has become one of the standout players of the tournament. Another young talent, defender Ana María Guzmán, made her World Cup debut against Jamaica and made an immediate impact by assisting the match-winning goal.
Footage of the goal has gone viral, with Bogotá's Mayor Claudia López among the many celebrating the achievement. Post-match, Guzmán expressed her overwhelming happiness and gratitude, emphasizing the team's hard work and unity.
Despite the distance, many Colombian fans have traveled to support their team. Their presence, along with neutral fans rooting for the underdogs, made the match atmosphere feel almost like a home game for Colombia. The whole of South America seems to be rallying behind them, as put by former Argentina star Juan Pablo Sorín: "When Colombia wins, South America wins."
Their next challenge? Facing England in Sydney's Stadium Australia. If they pull off a win, they'll be a couple of steps away from creating what could be the most significant upset in football history.